News
Gotham Knights Gameplay Footage Shows off Co-op Batman Family Action
Gotham Knights' first gameplay video confirms that the game will star Robin, Batgirl, Nightwing, and Red Hood in co-op battles against the Court of Owls.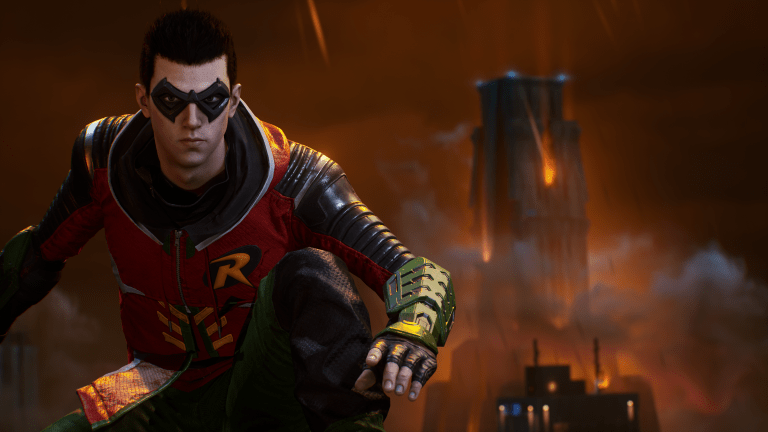 Gotham Knights is the new co-op action-adventure game from WB Games Montreal set in the aftermath of the events of Batman: Arkham Knight. After the death of Batman at the end of Rocksteady's trilogy, his extended family of heroes has to pick up the torch to fight new threats to the city, including a new crime syndicate known as the Court of Owls.
In the game's first trailer, we watch as Batgirl, Nightwing, Robin, and Red Hood band together to take up the mantle as Gotham's new protectors. A second gameplay video also confirms that the game will feature co-op play that allows players to team up as different heroes to fight bad guys all over the city. There will also be RPG elements that allow players to level up the characters' abilities and gear. Check out the gameplay footage below:
In a press release, WB Games explained that the game is "playable either solo or as a two-player, online cooperative experience" and that players will be able to "explore the open-world action of Gotham and patrol the dark streets of the city's five distinct boroughs using a variety of traversal abilities and heroic combat moves, as well as the iconic Batcycle. As Batgirl, Nightwing, Red Hood, and Robin progress, their distinctive gameplay skills will evolve, along with a growing arsenal of weaponry and gear."
The gameplay footage shows how Batgirl and Robin work in tandem with their gadgets and martial arts skills to fight Mr. Freeze and his minions. WB Games gave a rundown of each character in the game that sheds a bit more light on what's happened to the heroes since the end of Arkham Knight:
"With Gotham Knights, the team at Warner Bros. Games Montréal is bringing the Batman Family of characters to life in a unique way to delight both fans and new players," said David Haddad, president of WB Games. "As we embark on a new era of interactive storytelling, our development team has been diligently working to create a new, in-depth experience within DC's Batman Universe."
Gotham Knights is out in 2021 for PlayStation 5, PlayStation 4, Xbox One, Xbox Series X, and PC.