News
Ben Affleck Gave Notes on The Flash Movie Script Before Agreeing to Return as Batman
It's only natural that an Oscar winner like Ben Affleck would have some input on the script for The Flash movie.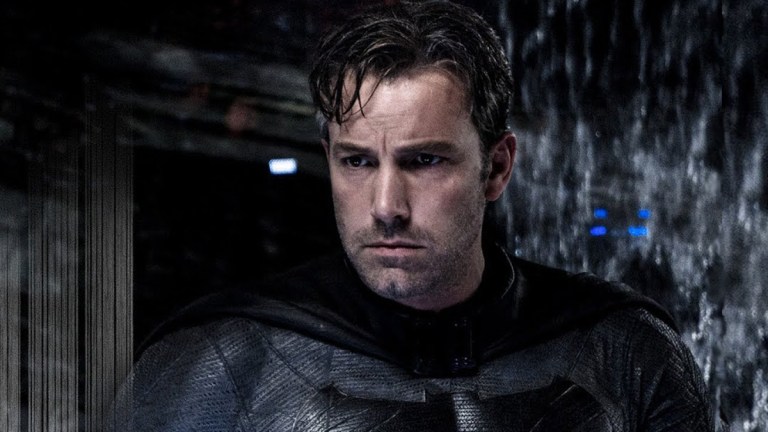 The internet exploded yesterday with the news that Ben Affleck would return to his role as the DCEU Batman for The Flash movie, his first time in the Dark Knight's cape and cowl since 2016's Batman v. Superman: Dawn of Justice and 2017's ill-fated Justice League. Affleck at one point had been expected to direct, co-write, and star in a Batman solo movie of his own, but eventually left the project amid continued creative reshufflings and his own personal commitments.
Most DCEU fans expected that they wouldn't get a chance to see Affleck in the Batman costume again. But all that changed with the revelation that the actor would suit up once more for Andy Muschietti's The Flash movie, where he'll share the screen with DCEU Barry Allen Ezra Miller for an adventure that spans the DC multiverse (and features at least two Batmen, the other being Michael Keaton).
"There have been some all sorts of stories and things he said himself about having a very hard time playing Batman, and it had been difficult for him," Barbara Muschietti told Vanity Fair. "I think it was more about a difficult time in his life. When we approached him, he's now in a very different time in his life. He was very open to it, which was a bit of a surprise to us. It was a question mark."
And while it was Vanity Fair who first dropped the bombshell news, The Wrap has additional details of what brought Affleck's Batman back to the batcave for The Flash movie. According to The Wrap, Affleck was only given the script last week. The script is by Christina Hodson, who wrote the wonderfully inventive Birds of Prey, as well as the Transformers Bumblebee movie (which deserves a much bigger audience than it ultimately got, and is far better than the brainless lunacy of the rest of that franchise). Affleck, an accomplished screenwriter and director himself, "had notes on the script." Once those notes were addressed, he agreed to sign on and wear the cape and cowl once more.
What's more, The Wrap is quick to point out that speculation and rumors that this signals a more permanent return to the role for Affleck in the form of a solo movie or an HBO Max TV series is false. The Bruce Wayne we're likely to see the most of for the foreseeable future remains Robert Pattinson, whose own big screen outing, The Batman, opens in October of 2021. The Flash movie will arrive a few months later, in June of 2022. Maybe they'll be room for Pattinson's Batman in the multiverse this film will explore, as well.