Features
Gotham Knights Cast: Every Character and Voice Actor
Gotham Knights boasts a seriously stacked cast of supporting characters all brought to life by an impressive group of voice actors.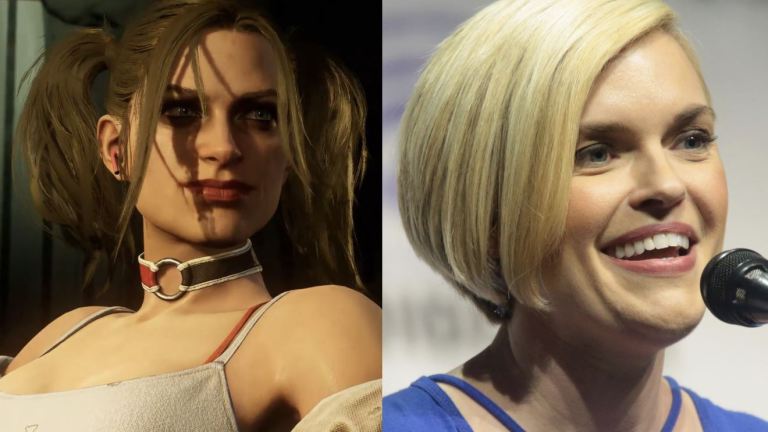 Gotham Knights might look like an Arkham game, but the new action-adventure title is actually a completely new Batman adventure that even features a new cast of characters and voice actors.
We'll have a lot to say about Gotham Knights in the coming days, but the quality of the game's cast really is one of the game's greatest assets. This is a slightly deeper dive into the Batman roster than we're used to seeing in games, which means that the game gives us the chance to spend some time with some faces we're not always used to seeing. Of course, it's the voices of those characters as much as their faces that really sell how much they belong to be the stars of an unlikely Gotham adventure.
Before we dive into Gotham Knight's roll call, a brief word of warning. While this post doesn't contain any significant spoilers, it does discuss a few characters who are not present at the very start of the game. If you want to go into Gotham Knights without knowing anything about the game's main and supporting cast, please be sure to come back when you're ready to play "Whose voice is that?"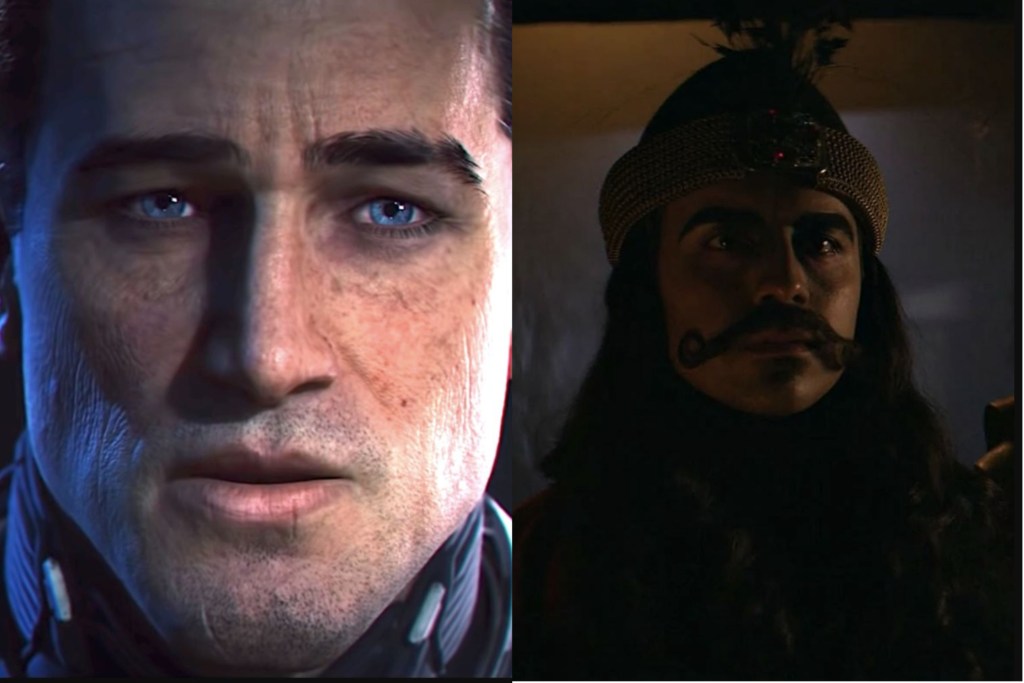 Batman/Bruce Wayne – Michael Antonakos
Batman's death may be Gotham Knight's inciting incident, but we still get to see and hear Batman via flashbacks, early sequences, and VR recordings. He's a presence throughout the game in many little ways.
Michael Antonakos dons the cowl (or at least the voice) in Gotham Knights. Antonakos' resume is filled with video game voice acting work that includes his memorable portrayal of Alexios in Assassin's Creed Odyssey. Beyond that, Antonakos has appeared in numerous TV series since the early 2000s.
Batgirl/Barbara Gordon – America Young
Gotham Knights plays with some slightly more recent aspects of Batman mythology in order to get Barbara Gordon back in action. While some fans balked at those creative decisions, it's certainly nice to see Batgirl patrolling the streets of Gotham again.
America Young also quickly proves to be a well-cast Barbara Gordon. Young's resume includes a wide variety of works, though she may be best known to some for her work in some of the recent Barbie series and TV movies. Interestingly, she also played Samus Aran in the fan-made Metroid short film, Metroid: The Sky Calls.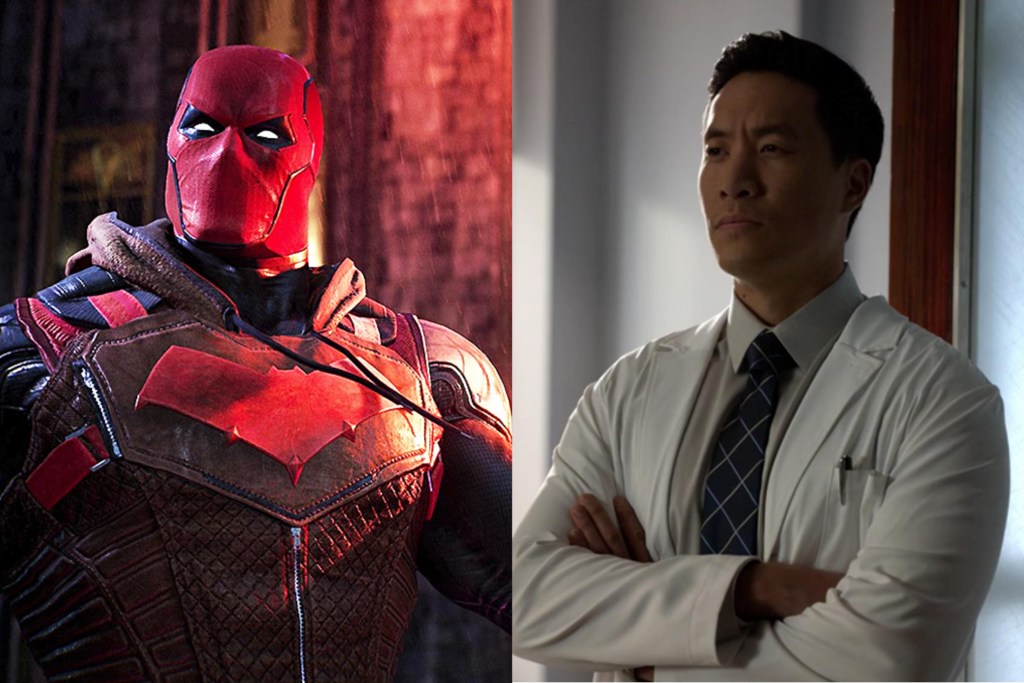 Red Hood/Jason Todd – Stephen Oyoung
Red Hood's path to becoming one of Gotham Knight's playable protagonists has been interesting, to say the least. Though Todd and Batman had their…differences through the years, Red Hood's return to the fold gives Gotham a heavy-hitting protector who isn't afraid to get his hands dirty.
Stephen Oyoung steps in as Red Hood in Gotham Knights. Oyoung is actually becoming a bit of a rising star thanks to his work in TV series like Insecure, Good Trouble, and The Book of Boba Fett. Of course, gamers likely know him best as Mister Negative in Marvel's Spider-Man or perhaps as Alex Weatherstone in Death Stranding.
*Note: The original version of this article featured a photo of another actor incorrectly identified as Stephen Oyoung. That photo has since been replaced. My apologies to Stephen and our readers for the error.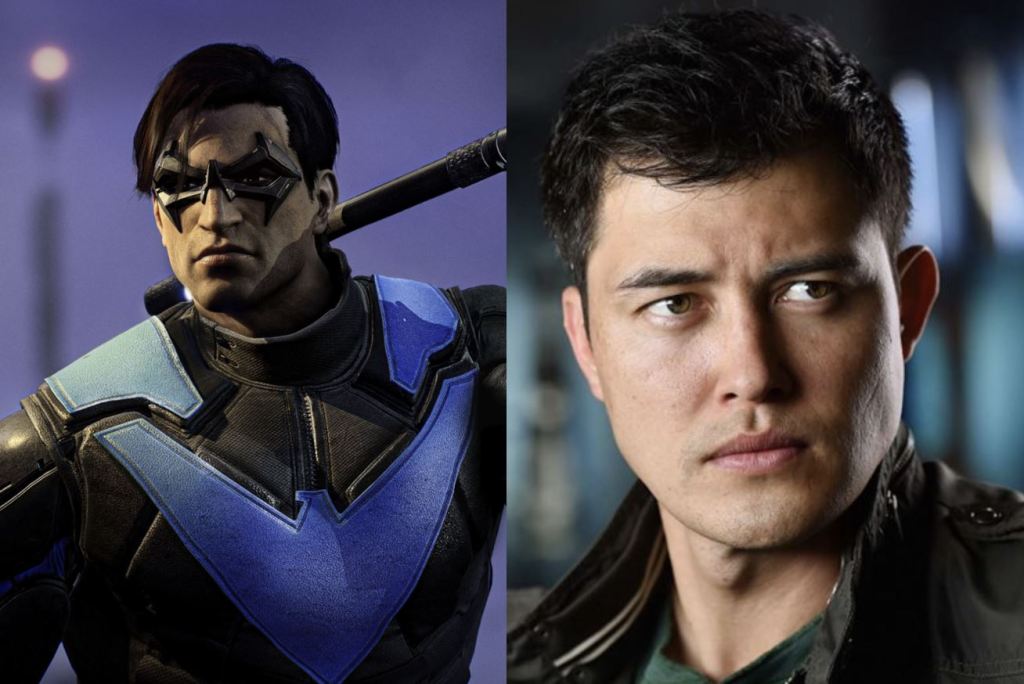 Nightwing/Dick Grayson – Christopher Sean
While there's no clear leader among Gotham Knights' four protagonists at the start of the game, Dick Grayson certainly seems interested in testing his candidacy for the role. Nightwing has been honing his craft for quite some time, and his skills are certainly being put to the test now that Batman is going.
Christopher Sean's varied resume includes everything from playing Kazuda Xiono in Star Wars Resistance to portraying Paul Narita in Days of Our Lives. Video game-wise, he most recently played Arokkeh in Horizon Forbidden West and has previously lent voicework to titles like Ghost of Tsushima.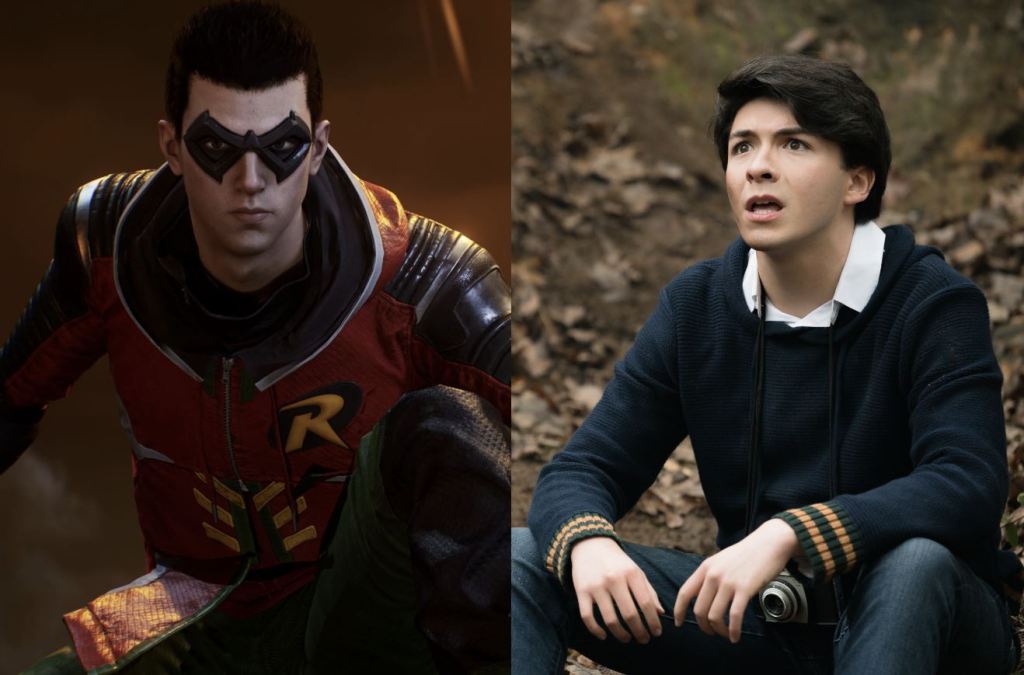 Robin/Tim Drake – Sloane Morgan Siegel
Young Tim Drake has been put in an unenviable position in Gotham Knights. He may have been Batman's number two, but it's clear that he has a lot to prove before ever thinking of himself as an obvious successor. Nevertheless, he's certainly eager to show that he's more than a sidekick.
Don't be surprised if Sloane Morgan Siegel's name doesn't ring a bell. The 21-year-old has actually been acting for quite some time, though he's only recently started to get bigger roles in TV series like Dwight in Shining Armor and movies like The Call.
Alfred Pennyworth – Gildart Jackson
While Gotham Knight's heroes worried that Alfred wouldn't know what to do with himself without Bruce Wayne in his life, it turns out that he's more than willing to assume a similar role for Gotham's new heroes. Still, everyone suspects he misses Bruce more than he lets on.
Gildart Jackson joins a strong list of actors who have previously portrayed Alfred. Many of you will know Gildart from his portrayal of Flyseyes in the Castlevania Netflix series, while others may recognize his voice from his various voice contributions to the Old Republic MMO franchise.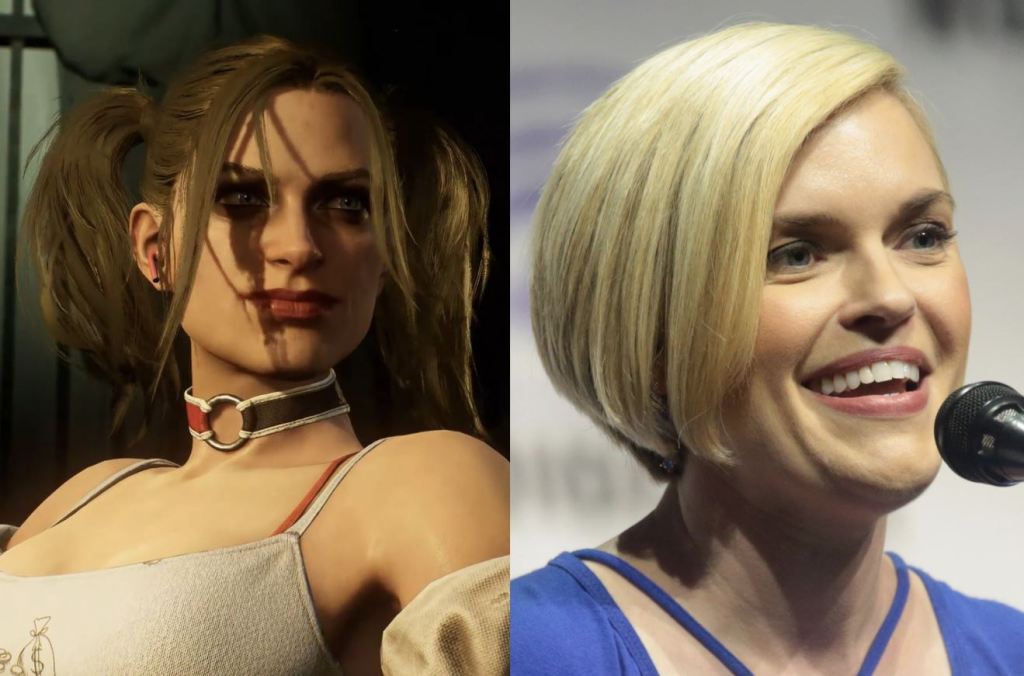 Harley Quinn – Kari Wahlgren
It'd be disingenuous to suggest that Harley is too torn up over Batman's death, though there is something to that idea. Much like The Joker, Harley seems a little lost without Batman in her life. Mind you, she's still more than happy to mess with Gotham's new protectors whenever possible.
Kari Wahlgren will likely be the most recognizable voice in Gotham Knight's cast. She plays Jessica (and other characters) on Rick and Morty, which is really only the tip of the iceberg so far as her voicework credits go. In fact, she previously played Starfire in Teen Titans Go! and Zatanna in DC Super Hero Girls. She even played Plastique in the HBO Max Harley Quinn series.
The Penguin – Elias Toufexis
You'd probably expect The Penguin to immediately step up and become the crime lord of Gotham now that Batman's dead, but his role in the game is a bit more complicated than that. While The Penguin is still a serious threat to the city, he's also caught up in a few plots that could threaten his flipper hold on the city.
Voice actor Elias Toufexis has been something of a sci-fi staple in recent years. Many of you may know him as Kenzo on The Expanse, and he also played L'ak in Star Trek: Discovery. He also voiced Adam Jensen in the recent Deus Ex titles, and has contributed additional voicework to games like Horizon Forbidden West, Saints Row, and Back 4 Blood.
Talia Al Ghul – Mylène Dinh-Robic
In a game all about people stepping up to fill some big shoes, it's fitting that Talia Al Ghul has a major role to play in Gotham Knights. While Talia's capableness has never been in question, she suddenly finds herself in the position to really make a name for herself as one of the premier threats in the world.
Mylène Dinh-Robic's voice will probably sound very familiar to gamers thanks to her recent appearance in 2021's Guardians of the Galaxy game as Meredith Quill. Others might recognize her from her numerous TV roles, which include appearances on Battlestar Galactica, Being Human, and an extended role in 19-2. She also played Delara in Deus Ex: Mankind Divided.
Clayface – Brian Keane
Clayface has obviously never struggled to assume whatever form a situation calls for, but it's still a little strange to watch him transform into one of Gotham's top villains following Batman's death. As everyone struggles to carve out a piece of that bold new world for themselves, Clayface looks to shift into the shape of one of Gotham's biggest threats.
Brian Keane certainly assumes the role of Clayface quite nicely in Gotham Knights. Keane has popped up in everything from House of Cards and Ray Donovan to The Gilded Age and Dopesick. He even appeared in an episode of Gotham as a boat captain. He's kind of a "that voice" actor who certainly brings a presence to a variety of roles.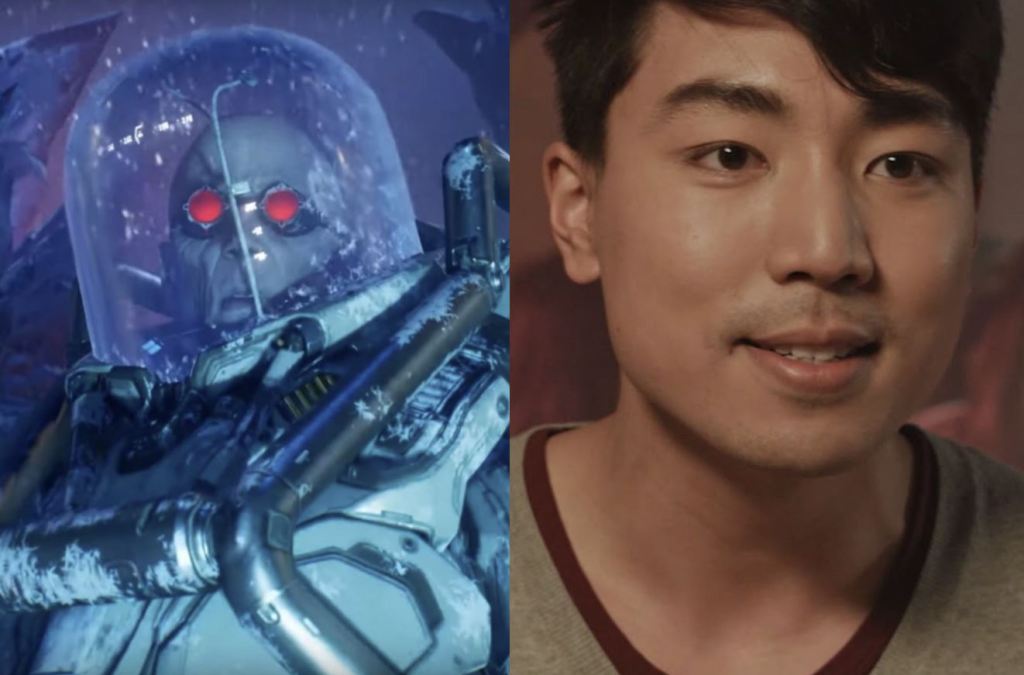 Mr. Freeze – Donald Chang
A fan favorite from the Arkham games (and just about everything else), Mr. Freeze returns in Gotham Knights with some of his seriously cool gear and tricks. While Freeze sadly doesn't make incredible puns like that one in Gotham Knights, he's certainly one of the game's most intimidating villains as well as one of the biggest threats to post-Batman Gotham.
Mr. Freeze voice actor Donald Chang is probably best known for providing the English voiceover for Hwang Jun-Ho in Squid Game. Much of the rest of his career consists of roles in relatively small productions, though he has appeared in two HBO series: High Maintenance and Search Party.