Features
Best Games to Play While You Wait for God of War Ragnarok
If the wait for God of War Ragnarok's release date is starting to feel just a bit too long, here are a few games that will do so much more than just help pass the time.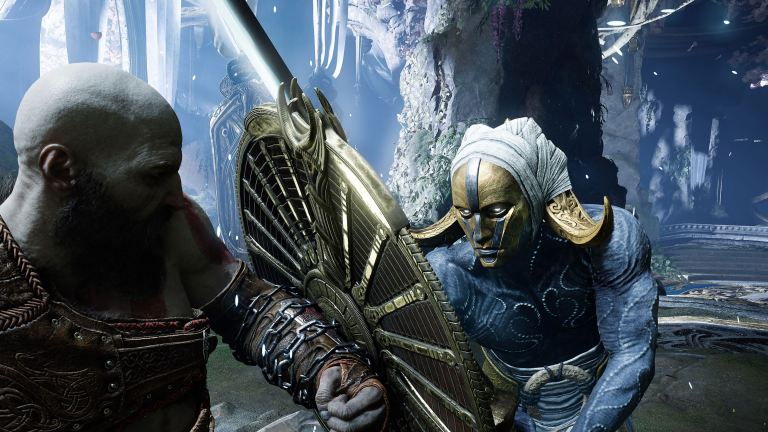 While we're still waiting for word of God of War Ragnarok's release date (which should be coming soon according to recent rumors), many fans are hoping that sequel will still end up being one of the biggest games of 2022. Whenever God of War Ragnarok is finally released, though, it's clear you're still going to have to wait a while before you actually get to play it. That being the case, you might be looking for a few suggestions for some games that can help you pass as much of that time as possible.
There's no shortage of games out there that could potentially help fill that void, but it seems safe to assume that many God of War fans are looking for something that feels as close to a new GoW game as possible. Granted, developer Santa Monica Studio's 2018 reboot of the God of War franchise is the kind of game that doesn't come along often, but that doesn't mean there aren't other games out there that at least offer some of the things that helped make GoW so great.
With that in mind, here are 10 games that are perfect for anyone still waiting for God of War Ragnarok.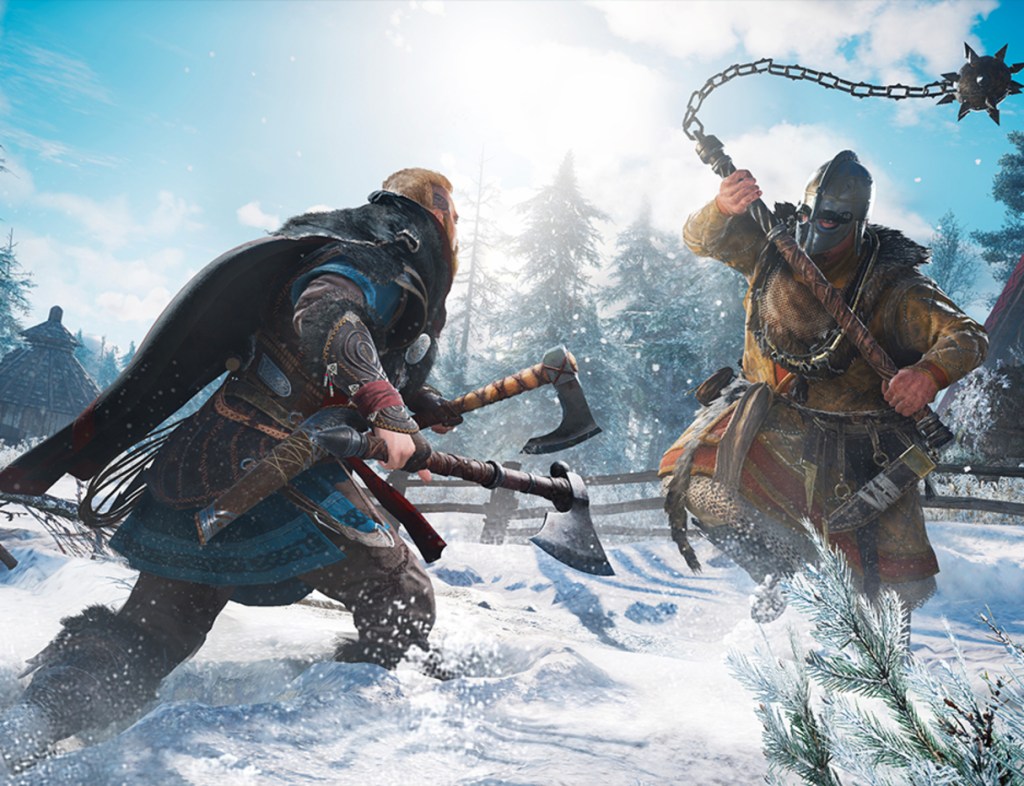 Assassin's Creed Valhalla
PlayStation 4, PlayStation 5, Xbox One, Xbox Series X and Series S, PC
As long as you're entirely opposed to the more "RPG-like" style of modern Assassin's Creed games, you'll likely find that playing Assassin's Creed Valhalla is the perfect way to make the wait for Ragnarok just a little more bearable.
Simply put, Valhalla's Viking world feels like the perfect companion piece to God of War 2018's loving tribute to the brutal beauty of Norse mythology. Valhalla may cast you in the role of a warrior rather than a god, but anyone who wants to lose themselves in that particular environment while enjoying a few side quests and intense melee combat will find something to love in this one.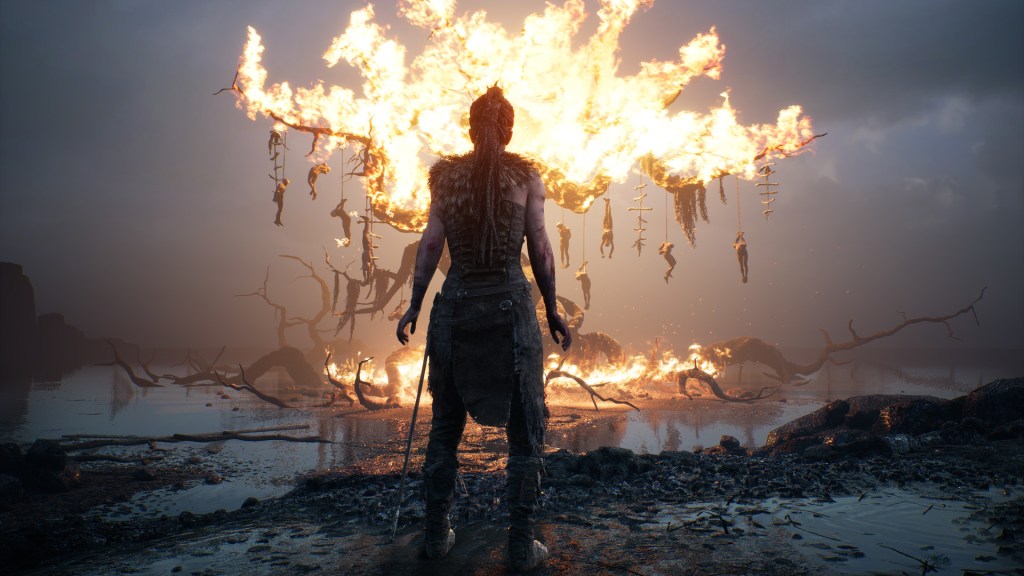 Hellblade: Senua's Sacrifice
PlayStation 4, Xbox One, Xbox Series X and Series S, Nintendo Switch, PC
While it's generally pretty hard to resist any opportunity to praise Hellblade: Senua's Sacrifice, Ninja Theory's 2017 sleeper hit really is a must-play for many God of War fans.
Hellblade may lack God of War's semi-open-world structure, RPG mechanics, and wide range of sidequests, but the game's Norse and Celtic-inspired setting, barbaric melee combat, and deeply personal narrative will surely appeal to GoW fans everywhere. Indeed, there are few action games that balance story, combat, and atmosphere as well as GoW and Hellblade.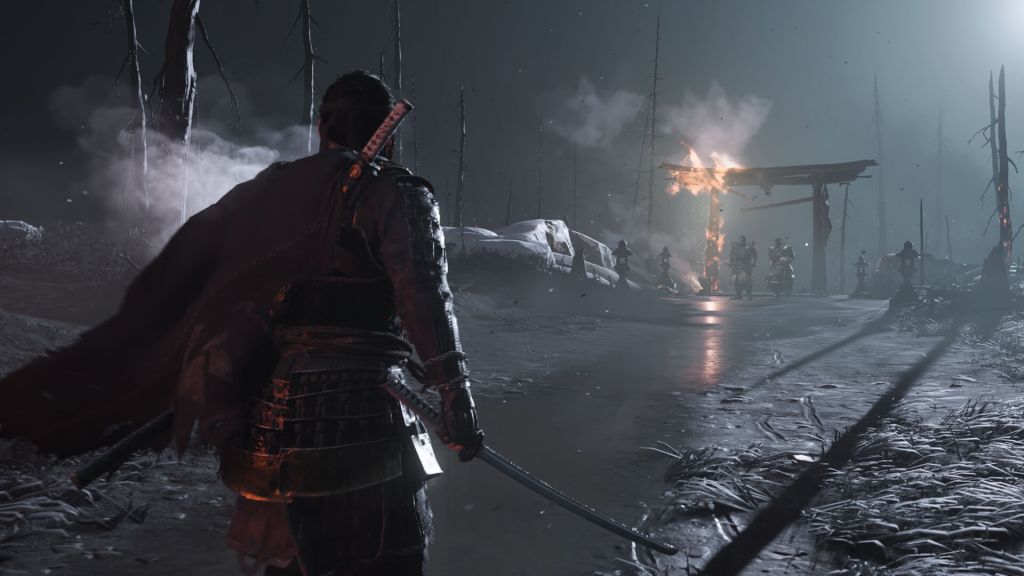 Ghost Of Tsushima
PlayStation 4, PlayStation 5
Despite its Samurai setting and more traditionally open-world structure, you really could argue that Ghost of Tsushima is the closest you'll come to a new GoW game without simply waiting for Ragnarok. 
At the very least, this 2020 gem from Sucker Punch features that same blend of intense melee action, RPG mechanics, and compelling side quests that has come to define so many of PlayStation's Triple-A experiences. Ghost of Tsushima's story is also quite compelling, though it's a bit of a stretch to suggest it is quite as narrative-driven as games like GoW or Hellblade. Still, this is just a truly exceptional example of modern game design.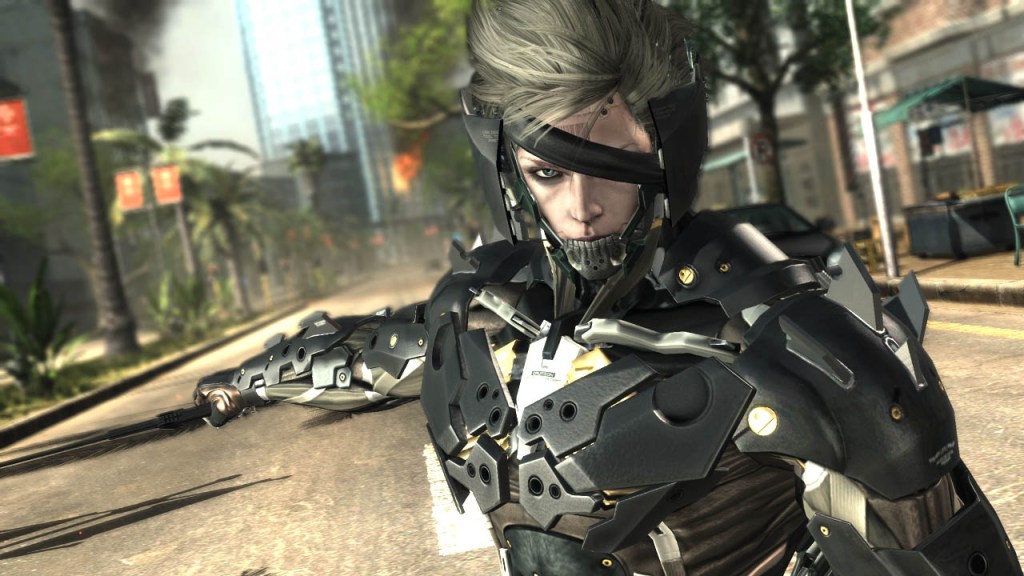 Metal Gear Rising: Revengeance
PlayStation 3, Xbox 360, PC
If you walked away from 2018's GoW simply wanting to enjoy a little more ruthless, gore-filled, melee combat, I humbly submit Metal Gear Rising: Revengeance as the perfect game to fill that particular void.
While Revengeance initially rubbed a lot of people the wrong way for a variety of reasons, time has been more than kind to this action gaming masterpiece. Few games make using a melee weapon to tear through waves of lesser enemies and the biggest of bosses feel quite this good.
Lords of the Fallen
PlayStation 4, Xbox One, PC
To be perfectly honest with you, there are quite a few Soulslike games out there that arguably offer a better overall experience than Lords of the Fallen. However, few of those other Soulslike games offer the GoW-like dark fantasy setting and gory combat that Lords of the Fallen so gleefully features.
Indeed, as a dark fantasy action RPG that revolves around a fight against the gods, Lords of the Fallen successfully scratches quite a few God of War itches. Granted, it's tough as nails, somewhat shallow, and a bit lacking in terms of its story and characters, but this thing absolutely nails its atmosphere and methodical style of combat.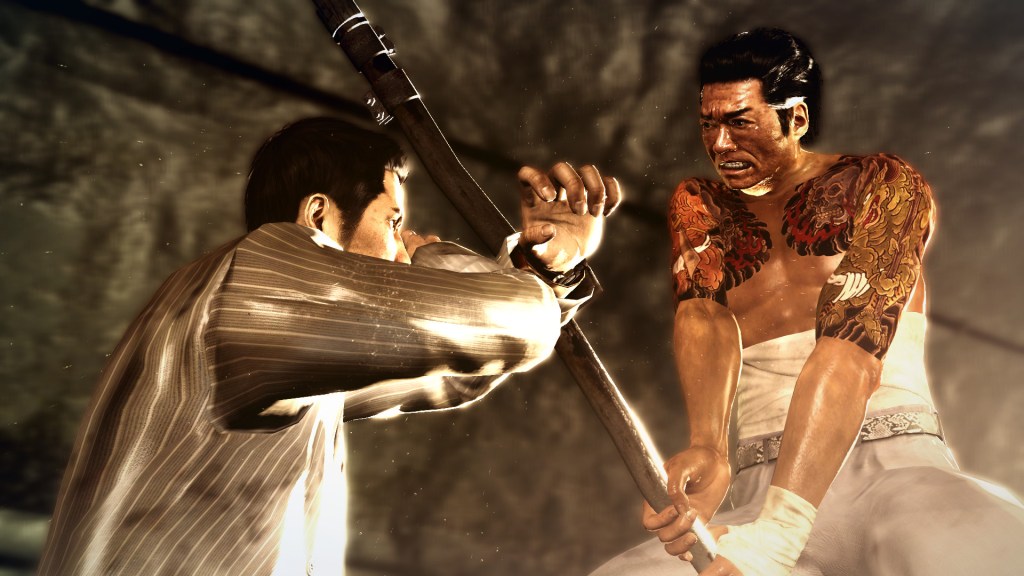 Yakuza 0
PlayStation 4, Xbox One, PlayStation 3, PC
Don't be fooled by your initial skepticism of this suggestion. Despite their obvious differences, 2018's GoW and Yakuza 0 actually benefit from a lot of the same design philosophies, storytelling concepts, and gameplay mechanics.
After all, both games feature semi-open-world environments, a ton of side activities, hard-hitting fights, epic narratives, memorable characters, and a surprising amount of heart that seemingly represents the love that went into them. Granted, there's no guarantee that loving one of these games means that you'll even like the other, but many GoW fans may be surprised by how hard they fall for Yakuza 0 and the Yakuza franchise in general.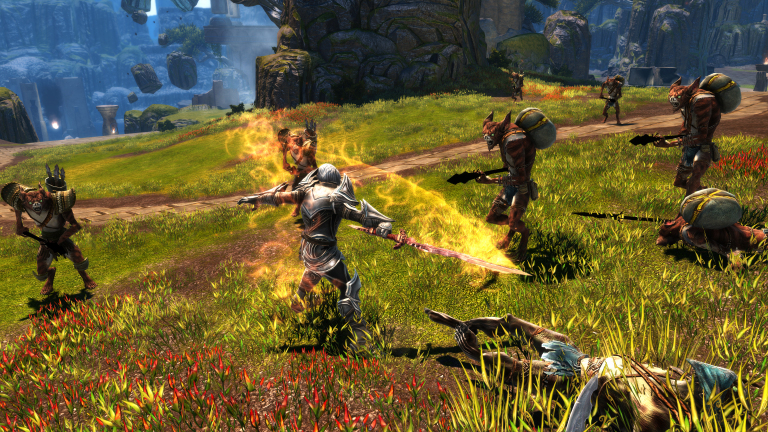 Kingdoms Of Amalur: Re-Reckoning
Nintendo Switch, PlayStation 4, Xbox One, PlayStation 3, Xbox 360, PC
For quite some time, Kingdoms of Amalur was best known as a cult hit RPG that essentially helped bankrupt the studio that made it. However, the game's 2020 re-release gave millions the chance to experience just how special Kingdoms of Amalur can be. 
If you're looking for a massive fantasy RPG that features dynamic combat and plenty of quests, Kingdoms Of Amalur: Re-Reckoning will offer all of that and so much more. Granted, Kingdoms Of Amalur's style and tone are quite a bit different than what you'll find in GoW, but it's the perfect game for those times when you just want to lose yourself in a massive fantasy adventure.
Star Wars Jedi: Fallen Order
PlayStation 4, Xbox One, Xbox Series X and Series S, PlayStation 5, PC
There's been no shortage of great Star Wars games over the years, but Jedi: Fallen Order is certainly the one Star Wars game that is easiest to recommend to those that fell in love with 2018's God of War. 
After all, both games use modified forms of Soulsborne combat as the gameplay backbone for their incredible narratives. Indeed, it really does feel like elements of Fallen Order were directly inspired by some of the things that GoW did so well. Fallen Order isn't nearly as "epic" or violent as GoW was, but its structural similarities and exceptional overall design will please many rapidly impatient GoW fans.
Marvel's Guardians of the Galaxy
PlayStation 4, PlayStation 5, Xbox One, Nintendo Switch, Xbox Series X and Series S, PC
If you were compelled by God of War's surprisingly emotional narrative, cinematic structure, and wonderful character interactions over that game's intense melee combat, violence, and darker tones, Marvel's Guardians of the Galaxy might just be the best game you're currently missing out on.
Despite being one of the most surprising creative successes of 2021, Guardians of the Galaxy fell far short of sales expectations. That's a shame because when it comes to offering a heartfelt and often surprising story that makes the most out of its compelling cast of characters, few games in recent memory do it better than GoW and Guardians of the Galaxy.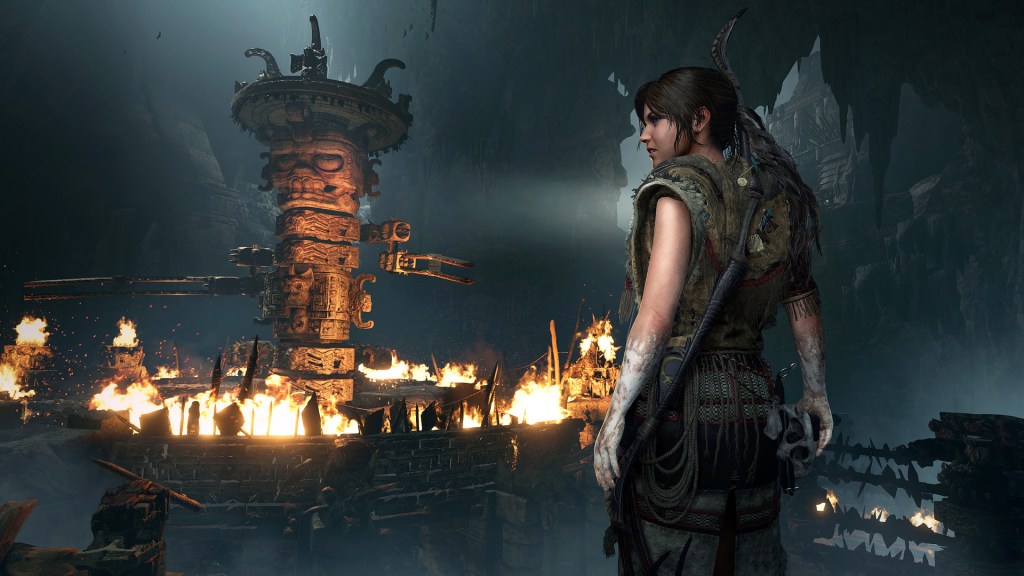 Rise of the Tomb Raider/Shadow of the Tomb Raider
PlayStation 4, Xbox One, macOS, PC
Not everyone was a fan of the many changes 2018's GoW made to the franchise, but many found the reboot's more "human" characters and grounded style to be a breath of fresh air. If you're looking for other reboots that offer similar benefits, then the recent Tomb Raider games may just be for you.
Rise of the Tomb Raider is generally the more "acclaimed" game of these two titles, but both offer a more mature, violent, and compelling take on the Tomb Raider franchise than older fans of that series may be used to. If you're looking for something that matches GoW 2018's tone, these brilliant action/adventure titles might be some of your best options.