News
Giveaway: Win a Super Mega Baseball 3 Code!
Ten lucky baseball geeks will be chosen to win a digital copy of Super Mega Baseball 3 for their PS4, Xbox One, Switch, or PC.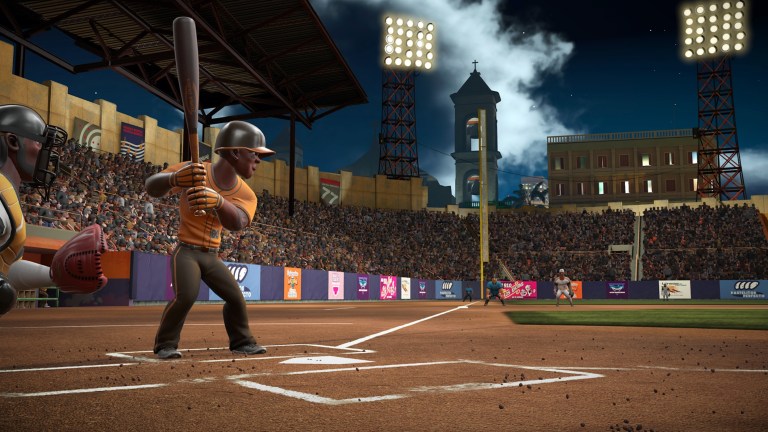 Do you miss baseball? Of course you do! Do you like free stuff? Who doesn't? We've partnered with Metalhead Software to give away free digital codes for Super Mega Baseball 3, out this week for Nintendo Switch, Xbox One, PlayStation 4 and Steam.
Super Mega Baseball 3 is the latest in the critically-acclaimed series. With colorful visuals, this baseball sim makes the most of eschewing big-league licenses by adding character to its presentation. It's easy for newbies to pick up and play, but offers customizable difficulty to ensure the right amount of a challenge to the experience.
Take Super Mega Baseball 3 online and cross-platform in Pennant Race mode, or dive deep into the new Franchise mode. There's more than one way to play. Plus, its customization suite is deep enough to create the perfect team to match your personality. Even if you're not down with fictitious teams and players, all the tools and graphics options are at your disposal to recreate your old Little League team and relive the glory days.
We'll be giving away 10 copies through our upcoming Twitch stream. Tune in on Tuesday, May 19th at 3 p.m. ET (12 p.m. PT) on our Twitch channel (twitch.tv/DenOfGeekTV) and join our stream when we go live. In order to be considered for the giveaway, you must:
1) Follow our Twitch channel, and
2) Comment "Play ball!" any time during the first 45 minutes of our stream.
Once the 45 minute entry period is over, we will randomly draw 10 users who have commented, who will be notified via Twitch private message.
Some of the developers at Metalhead Software tell Den of Geek they were inspired by the various early console baseball games of the past, such as Baseball Stars for NES with its unlicensed teams and array of customization options. Back then, plenty of baseball games found a home in gamers' hearts with unforgettable team and player names as well as fast-paced action on the diamond. In partnership with Super Mega Baseball 3, we revisited some of the most colorful baseball video games in history. Watch the full video below!
No purchased necessary to enter this giveaway. Entry is open to all adults, as legally defined by their country or area of jurisdiction.