Features
From Russia With Love's Game Adaptation Let Sean Connery Be James Bond One Last Time
Sean Connery's final Bond performance may have been untraditional but couldn't have been more of a fitting farewell.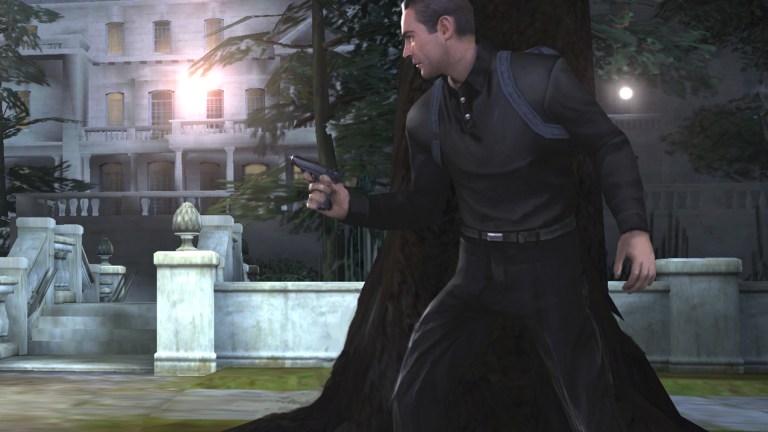 In his final film appearances as James Bond, the late Sean Connery reminded us all that even the world's greatest secret agent (and the legendary actor who brought him to life) can't elude the effects of time.
While 1971's Diamonds Are Forever and 1983's infamous Never Say Never Again (which was not produced by Eon Productions) aren't always remembered as the worst James Bond movies, there is something bittersweet about them. Sean Connery may have been three years younger than eventual Bond successor Roger Moore, but it's challenging to watch his final film appearances as Bond without thinking that he was just no longer the dashing young man who secured his status as an icon of film in Dr. No, From Russia With Love, Goldfinger, Thunderball, and You Only Live Twice.
Looks and age aside, that cavalier spirit and natural bravado that made Connery the definitive James Bond in the minds of millions had started to fade by the final times that Connery graced the big screen as Bond. We know from Connery's impressive post-Bond career that the actor had plenty left to give (some feel his famous role in The Rock was even a wink and a nod to Bond), but by the time that the credits rolled on Never Say Never Again, we're willing to bet that most fans made at least a begrudging peace with the fact that the actor had moved on and that they would never see Connery as Bond again.
However, that's not actually what happened. Sean Connery would return to play James Bond one more time in the 2005 video game, James Bond 007: From Russia with Love.
Developed by Visceral Games (then EA Redwood Shores), From Russia with Love was a successor to/spiritual spin-off of the studio's 2004 title, James Bond 007: Everything or Nothing. Both games featured third-person action, vehicle sequences, and a distinct cinematic style designed to capture the feeling of watching a James Bond movie. The big difference between the two titles was that Everything or Nothing told an original story featuring Pierce Brosnan in his final James Bond performance, whereas From Russia With Love starred Sean Connery in an expanded retelling/reimagining of the film of the same name.
It's difficult to overstate how odd it is that Sean Connery decided to take on that role. While we don't know the extent of Connery's personal history with video games, I somehow can't picture him playing Super Mario Bros. on the weekends. You could bowl me over with the revelation that Connery collectively spent five minutes of his life playing a video game.
Connery briefly explained his willingness to appear in a video game by stating that he saw them as "another way to explore the creative process," but the weirdest thing about his appearance in From Russia With Love actually has nothing to do with the medium and everything to do with where Connery was at in his career by the time the game was released.
Not long after the disastrous production of 2003's The League of Extraordinary Gentlemen, Connery admitted that he was frustrated with the entire filmmaking process and the nature of the movie business. His frustrations led to his official retirement in 2006, which may have come after the release of From Russia With Love but certainly had to be on Connery's mind as he recorded lines for the game from a studio in the Bahamas.
Besides, Connery had made it clear over the years that he had fallen out of love with the Bond character. He even went so far as to say that he'd kill James Bond if he could. While much of Connery's frustrations with Bond could easily be traced back to his frustrations with the production process of the Bond movies (and, at some point, movies in general), there had been no indication that he was at all interested in returning to the character in any way.
Besides, Connery was 75 by the time that From Russia With Love was released. You can hear every one of those years in his in-game performance which features a render of Connery as he appeared in the 1963 film but Connery's voice circa 2005:
Nearly everything about Connery's role in From Russia With Love is strange. Yet, it's also just about the finest tribute to Connery and Bond that we could ever hope for.
I don't know exactly what made Connery decide to play Bond one more time despite the many factors that suggested he never would (especially in a video game), but it's nearly impossible for Bond fans to play this game and not smile at every single Connery line. Yes, it certainly helps that Connery got to let a digital avatar of his younger self do the physical work (which Connery himself seemed amusingly taken with), but as I said, the issue with Connery's final Bond movies wasn't strictly his age but how you could feel behind-the-scenes frustrations affect his ability to truly be Bond one last time and properly bid farewell to the role.
That's not the case in From Russia With Love. Connery's voice may be weathered, but his spirit and enthusiasm seem higher than they were in Diamonds Are Forever and Never Say Never Again. It's easy to say that Connery's widely accepted status as the best James Bond can be attributed to his natural charisma, but that idea somewhat ignores the aspects of his performance which separate him from the considerable legacy of talented Bond actors. Connery still needed to "turn it on" to be James Bond, which he does in From Russia With Love, albeit with a relatively small amount of dialog.
Perhaps more importantly, Connery got to be James Bond one more time in a project made by talented people who didn't burden him with the behind-the-scenes drama that had previously sapped so much of his energy. From Russia With Love is a glowing tribute to the Connery-era Bond films as well as a damn good action game in its own right. It's always been a shame that it was the last James Bond game made by Visceral before the rights to the license were passed to Activision.
That's just another example of how From Russia With Love's legacy will always be tied to the idea of finality. It was the end of an era for some truly great Bond games and Sean Connery's last performance as Bond himself. Truth be told, it's always been a bit of a shame that the game never seems to be remembered as well as it should for either of those accomplishments.
Yet, as we mourn the death of Sean Connery and think back on his career, it feels hollow to dwell on what could have been. Connery leaves behind a considerable career that so happens to feature a sometimes undersung game that not only let us play as the greatest James Bond for a few hours but let Connery put aside his age, his frustrations, and his misgivings in order to be James Bond one more time and prove that some diamonds truly are forever.