News
James Bond: No Time to Die Release Date Moves From November to April 2021
The James Bond thriller will now come out a year after its original release date.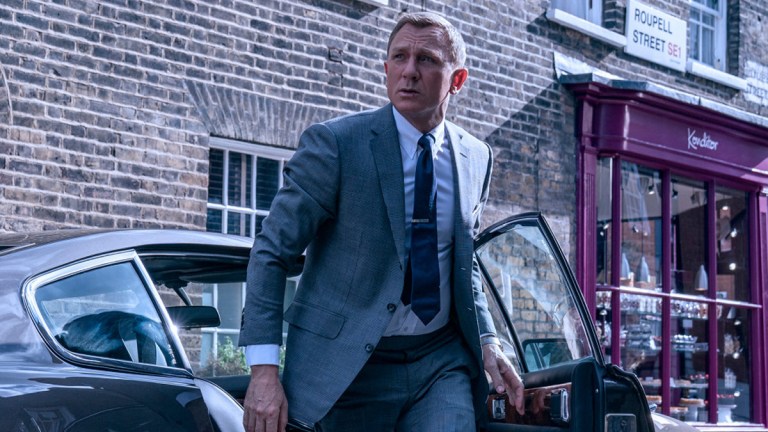 No Time to Die, the 25th official James Bond movie, is leaving its November 20 release date and jumping to April 2, 2021.
According to Deadline, MGM issued a statement saying, "MGM, Universal and Bond producers Michael G Wilson and Barbara Broccoli today announced the release of No Time To Die, the 25th film in the James Bond series, will be delayed until 2 April in order to be seen by a worldwide theatrical audience. We understand the delay will be disappointing to our fans but we now look forward to sharing No Time to Die next year."
No Time to Die was originally supposed to come out last April, and was one of the first major blockbusters to shift its release date as the coronavirus pandemic took hold of the world. Ironically, it's now the last to move again, with the picture staying put until now in its November berth as others — including Black Widow, Candyman and Wonder Woman 1984 shifted to even later in 2020 or into 2021 as the theatrical business showed few signs of a robust fall comeback.
The decision to move the film may reflect not just the continuing crisis in North America, where the virus is surging in 27 states and theaters remain closed in New York and California, but a new wave of infections in the U.K. and Europe as well. Bond films make the bulk of their money overseas. While box office business is said to be back to nearly normal in the world's second largest market, China, that would not be enough to offset tepid returns here and on the European continent.
No Time to Die is Daniel Craig's fifth and final outing as 007, and will feature the British agent coming out of retirement to go head-to-head with a malevolent supervillain named Safin, played by Rami Malek. Returning cast members include Lea Seydoux (Madeleine Swann), Ralph Fiennes (M), Naomi Harris (Moneypenny), Ben Whishaw (Q), Jeffrey Wright (Felix Leiter) and Christoph Waltz (Blofeld), while new ones include Knives Out star Ana de Armas and Captain Marvel's Lashana Lynch.
With No Time to Die out of the remaining 2020 calendar now, exhibitors only have two animated films to count on — Disney's Soul (November 20) and Universal's Croods: A New Age (November 25) — before the Christmas holidays. But rumors persist that the former will move to Disney+, while Universal could put Croods on PVOD, as it did with Trolls World Tour, if the theatrical situation stays bleak.
As for December, a handful of large-scale releases — Wonder Woman 1984, Dune, Free Guy, Death on the Nile and Coming 2 America — remain on the schedule, but that could all change as well. In the meantime, Bond's exit from 2020 is yet another bad sign for the theatrical business, which is already in dire straits from the ongoing lockdown and the meager box office of Christopher Nolan's Tenet.