News
Frictional Games ARG Teases Their Next Horror Project
The studio behind Amnesia and SOMA are teasing their next title via a cryptic campaign.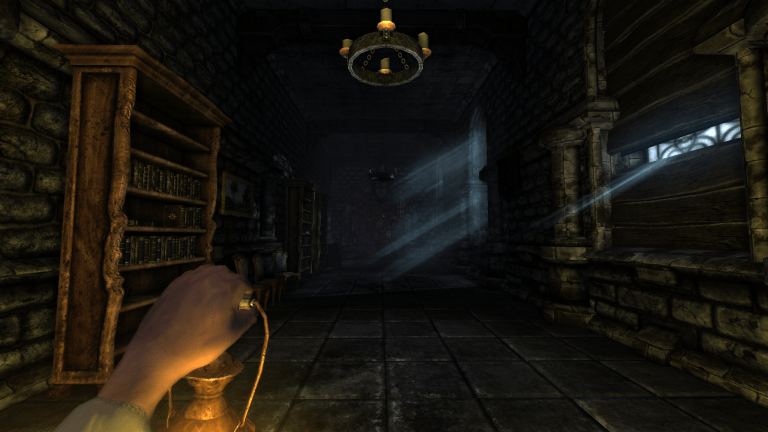 Amnesia developer Frictional Games recently began teasing an upcoming project via a previously dead website. The mystery of this project grew larger recently with the reveal of what seems to be an ARG campaign tied to the upcoming title. 
As with most ARG campaigns, this one is a little weird, so you'll need to bear with us as we break it down. As we said, the whole thing started when Frictional Games seemed to resurrect a dormant website that featured the company logo and a pulsating icon. Recently, that pulsating icon took the form of what certainly seems to be an embryo. 
It gets weirder. Fans have discovered the addition of an eye-like icon on the page that leads you to this YouTube video of someone walking amongst rocks (one of which has a mysterious icon on it). The video claims to have been shot on February 16, 1983 and reportedly belongs to a private collection. Further information suggests that it originates from the Republic of Kazakhstan. Of course, that's obviously all part of a marketing campaign, but again, you'll need to bear with us. 
There's another URL on the page that leads to a second YouTube video that features no footage but rather a series of bizarre sounds and a reference to something known as the Triple Crown. If this video leads to another part of the puzzle, nobody has found that particular piece as of yet. 
So what's to be made of all this? Well, the truth is that we really don't know at the moment and we're obviously not meant to know. Frictional is obviously building towards the reveal of something that we suspect will end up being the studio's next horror game. The few details we've learned thus far suggest that it may involve some kind of experiment gone wrong, but that's about the best guess we can make at this point.
Still, considering the quality of titles like Amnesia and SOMA, we really have no reason not to be excited for Frictional's next horror game even if we don't really know what it's about quite yet. 
Matthew Byrd is a staff writer for Den of Geek. He spends most of his days trying to pitch deep-dive analytical pieces about Killer Klowns From Outer Space to an increasingly perturbed series of editors. You can read more of his work here or find him on Twitter at @SilverTuna014.