News
Amnesia: Rebirth Release Date Revealed Via Creepy New Trailer
Amnesia: Rebirth looks to evolve one of horror gaming's greatest franchises.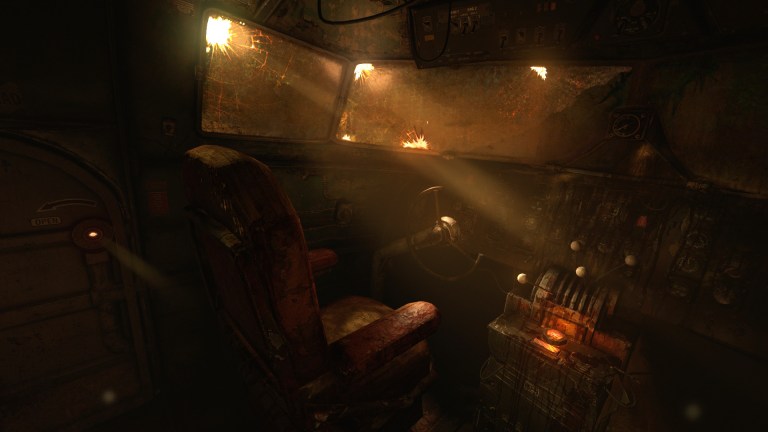 Amnesia: Rebirth's latest trailer reveals that the highly-anticipated horror game is scheduled to be released for PlayStation 4 and PC on October 20.
"Amnesia is not just another haunted house spook-fest, but an emotionally harrowing journey," said Thomas Grip, creative director at Frictional Games, via a press release. "We aim to go beyond simple jump-scares and to affect players on a deeper level. While Rebirth will contain the terrifying encounters and sights you expect from an Amnesia game, it has a lot more focus on narrative than previous entries in the series. We want the player to form a strong bond with Tasi and intimately share her tribulations. This will not be your run-of-the-mill horror experience."
How will Rebirth change the genre and the franchise? It's not entirely clear at this time, as so many of the finer points of the upcoming experience are being kept intentionally vague.
What we do know is that Amnesia: Rebirth will star a new protagonist named Tasi Trianon. The game will follow Trianon as she navigates a harsh desert region and a few other areas that we only get to briefly glimpse in the previews that we've seen thus far. While most of the gameplay snippets that have been revealed up until this point focus on Amnesia's usual bag of tricks (running away, solving puzzles, etc.), we again catch a few glimpses of some new scenarios which strongly suggest that Rebirth will feature a few elements that we haven't necessarily seen from the series so far.
Even if Rebirth ends up sticking close to the standards set by the Amnesia series (as well as other Frictional horror games such as SOMA), we imagine that will be enough for many horror gaming fans). As we've talked about in our retrospective on the impact of the Amnesia franchise, this is the series which helped bring modern horror gaming out of the action age (which arguably "peaked" with the release of the controversial Resident Evil 6) with its minimalistic style and persistent feeling of helplessness and dread. All of those qualities are on full display in Rebirth's latest preview.
We'd be excited about Amnesia: Rebirth regardless, but its upcoming arrival is especially welcome during a year that has seen many games be delayed and has almost certainly negatively impacted the number of new horror games that we'll be able to enjoy by the time that Halloween rolls around.