Features
When Is E3 2021?
While there's no E3 this year, E3 2021 has already been confirmed for next June! Here's when the event is happening and what you need to know!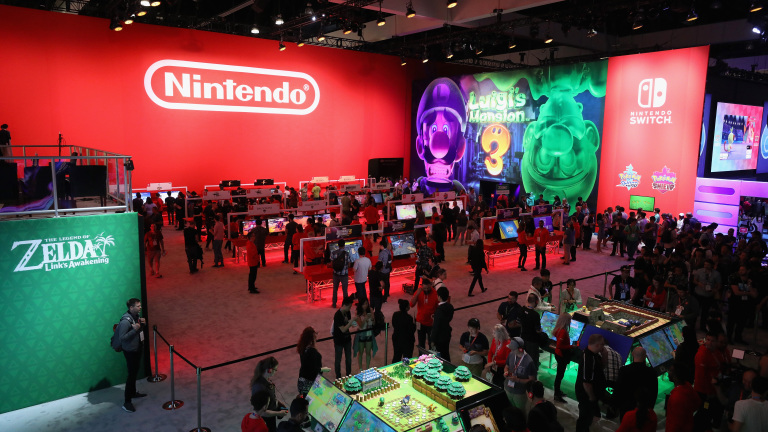 2020 marks the first year there hasn't been an E3 event since the trade show first debuted in 1995. The reasons are clear: the coronavirus pandemic prevented the industry and its fans from gathering in mass at the Los Angeles Convention Center this year, forcing the Entertainment Software Association, E3's organizer and video game lobby group, to cancel E3 2020. The show was originally set to be held on June 9-11, and while the ESA explored possibly holding a digital E3 event, those plans were scrapped.
The absence of the show, a major staple of the gaming industry and community for the last 15 years, will undoubtedly be felt this summer. But just because E3 2020 isn't happening, that doesn't mean there won't be any big gaming news this summer.
Quite a few digital events have taken E3 2020's place in June. Curated festivals like IGN's Summer of Gaming and Geoff Keighley's Summer Game Fest are promising to bring gamers all of the big reveals, gameplay footage, and announcements they've come to expect this time of year. Publishers like Sony, Electronic Arts, Microsoft, and Ubisoft will also host their own conferences where they showcase the new games coming to the Xbox Series X and PlayStation 5.
What the potential success of this new approach to June game reveals means for the future of E3 remains to be seen. Will the industry as a whole decide it no longer needs a big expo to get their latest products in front of their fans? Is it cheaper to just market games on Twitch and YouTube than putting on a whole production on the E3 stage or in a booth inside the convention center? These are the conversations the industry will be having for the next year.
But no matter how things go with IGN Summer of Gaming and Summer Game Fest, there will still definitely be many fans who will be looking forward to the return of E3 in 2021. Indeed, the ESA has confirmed that E3 2021 will see the trade show return to LA.
E3 2021 is set to be held on June 15-17, 2021. According to Gamesindustry.biz, the ESA also confirmed that E3 2021 will be a "reimagined" version of the trade show. This isn't the first time the ESA has mentioned that it plans to make changes to E3.
In fact, E3 2020 was also set to be a "reimagined" version of the event that was said to "include new stage experiences, experiential zones, and live events" as well as feature "special guest gamers, celebrities, and digital programming on the show floor while connecting with global audiences through extended live streaming."
Rumors sparked after an ESA presentation reportedly leaked online in late 2019 also suggested that E3 2020 would have had a bigger focus on influencers as well as "queuetainment," which would allow companies to advertise to event-goers while standing in line for demos. This would have allegedly allowed the event to collect data on attendees as well.
Unsurprisingly, this "reimagined" direction caused E3 2020 to have a bit of trouble behind the scenes. In January 2020, Sony explained why it was skipping E3 2020 despite the impending launch of the PlayStation 5: "We have great respect for the ESA as an organization, but we do not feel the vision of E3 2020 is the right venue for what we are focused on this year."
Additionally, Geoff Keighley, creator and host of The Game Awards as well as the host of the yearly E3 Coliseum live stream event, announced that he would not participate in E3 2020: "Given what has been communicated about E3 so far, I just don't feel comfortable participating this year," Keighley told THR in February.
In March 2020, production company iam8bit, which had been hired to "reinvigorate" the E3 trade show as its new creative director, resigned from the event after just five weeks on the job.
"It's with mixed emotions that Iam8bit has decided to resign as creative directors of what was to be an evolutionary E3 2020 floor experience," the production company said at the time.
It remains to be seen whether E3 2021 will face obstacles within the industry as it did 2020, but let's at least hope we'll have the health emergency squared away by next June.
We'll keep you updates as we hear more about E3 2021.