News
Dragon's Dogma Trailer Showcases Netflix Series
The first Dragon's Dogma trailer showcases a fascinating animation style and a few new plot details.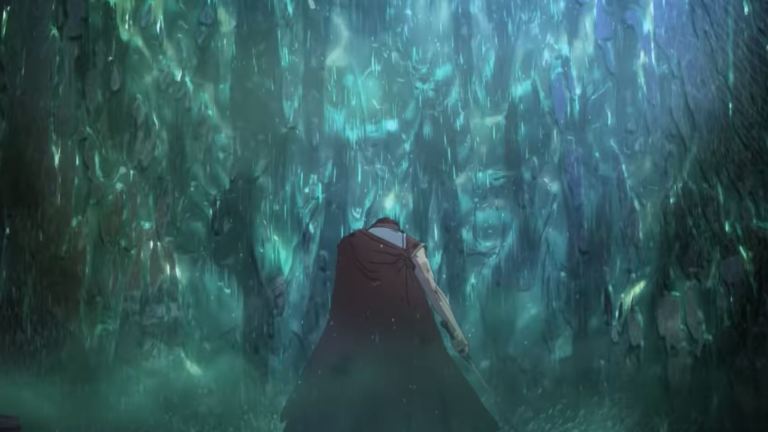 Netflix has released the first trailer for its animated adaptation of Capcom's Dragon's Dogma, and the results are…interesting.
"Resurrected as an Arisen, Ethan sets out to vanquish the Dragon that took his heart," reads a description of Dragon's Dogma on the Netflix website. "But with every demon he battles, his humanity slips further away."
Created by Japanese animation studio Sublimation, Dragon's Dogma's animation style certainly seems to be the thing that most people are talking about at the moment. There's been some debate in the past regarding whether or not some of Netflix's other animated adaptations technically qualify as animes. While I will withdraw from that argument on account of a complete lack of interest, Dragon Dogma's animation style is certainly striking.
While some of the animations (especially the facial renderings) feel a bit off, the action sequences shown at the end of the trailer look beautiful and display some genuinely frightening design elements. The scene where the skeletons rush the screen is an especially good example of that design balance and an encouraging sign of the creativity behind this series and its overall potential.
"Potential" is really a key concept here. While Dragon's Dogma is a very good series, it's not exactly one of the biggest gaming franchises out there. There's not much in the way of lore or (honestly) expectations that this series will have to battle with. While that's likely refreshing in a way for the show's creators, it raises a lot of questions regarding what this series is about and how it will distinguish itself initially without the help of a comparatively larger franchise name such as Castlevania.
The show's brief description hints at the idea of our heroes becoming corrupted by their battles, which isn't exactly a new concept in spirit, but it's an undeniably solid foundation for whatever happens to come next. In the meantime, the beautiful visuals featured in this trailer should be enough to tide you over:
If anything, the biggest surprise of this show may be that it's actually being released. There are quite a few video game adaptations hanging in the air at the moment (including Borderlands, Monster Hunter, and the infamously troubled Uncharted), but the fashion seems to be to announce one of these adaptations rather than actually follow-through with them.
As such, it's exciting enough to hear that Dragon's Dogma, will actually be released via Netflix on September 17.