News
Monster Hunter Movie: Release Date, Cast, News, and Photos
What you need to know about the Monster Hunter movie, including latest news, release date, cast, and more!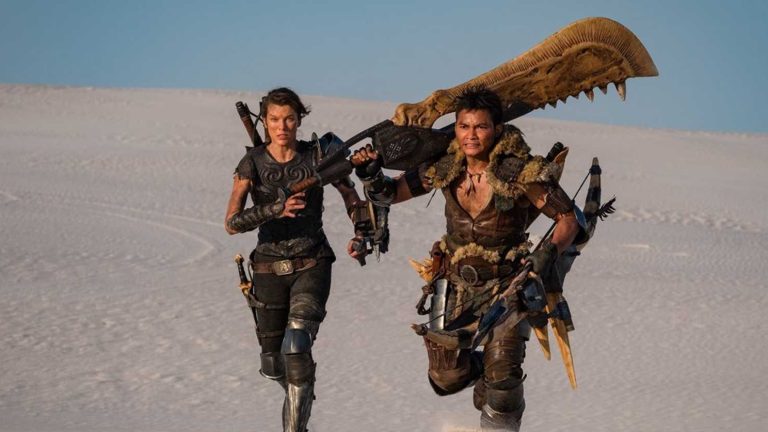 British director Paul W.S. Anderson turned the hit video game franchise Resident Evil into a long-running film series in the early 2000s, and he's set to do the same thing again with another property owned by Japanese publisher Capcom.
As its name implies, Monster Hunter is a sprawling fantasy game that involves protecting townsfolk from marauding creatures. It's logical fodder, then, for an energetic special effects movie – something Anderson's traded in for several years now. Like the last of the Resident Evil adaptations, Anderson's Monster Hunter is filming in South Africa, with the budget set at a fairly moderate $60 million.
The project is funded by a coalition of companies, including Constantin Films and a couple of outfits in China and Japan. Unsurprisingly, it'll be the first in a series of movies if it's a success.
The Resident Evil franchise was never what you'd call a critical darling, but it spawned no fewer than seven movies and made well over a billion dollars globally — not bad, when you consider that the whole series was shot for less than $300 million, which is about the going rate for a major summer superhero flick these days.
While it's not quite as colossal on these shores as Resident Evil, Monster Hunter is a huge deal in Japan. Since its inception in 2004, the action RPG series has spawned no fewer than five spin-offs across a range of platforms, and numerous spin-offs, which range from quick-fix smartphone games to the MMORPG, Monster Hunter Frontier Online.
Here's everything we know about the Monster Hunter movie:
Monster Hunter Release Date
Monster Hunter will arrive in theaters on April 23, 2021 after being delayed from its original Sept. 4, 2020 release date due to the COVID-19 pandemic.
Monster Hunter Movie Story
The Monster Hunter movie "tells the story of two heroes who come from different worlds to defeat a shared danger, the powerful, deadly and magnificent monsters that inhabit the land. Along the way, viewers will make new discoveries and encounter familiar faces and beloved characters from the games like the Admiral," according to the official synopsis from the publisher.
Monster Hunter Cast
The Monster Hunter movie stars Milla Jovovich, who was also the protagonist of Anderson's Resident Evil movies. In Monster Hunter, she plays Captain Natalie Artemis, a ranger and monster hunter, according to Jovovich, who posted a picture of herself in traditional Monster Hunter armor:
The cast also includes Tony Jaa (Furious 7), Clifford "T.I." Harris Jr. (Ant-Man), Ron Perlman (Hellboy), and Meagan Good (Venom).
We also have our first look at Diego Boneta (Before I Fall) in the movie: