News
How Diablo 4's Cross-Play and Cross-Progression Systems Work
Diablo 4 supports some pretty generous cross-play and cross-progression options, but there are a few rules and restrictions you should know about.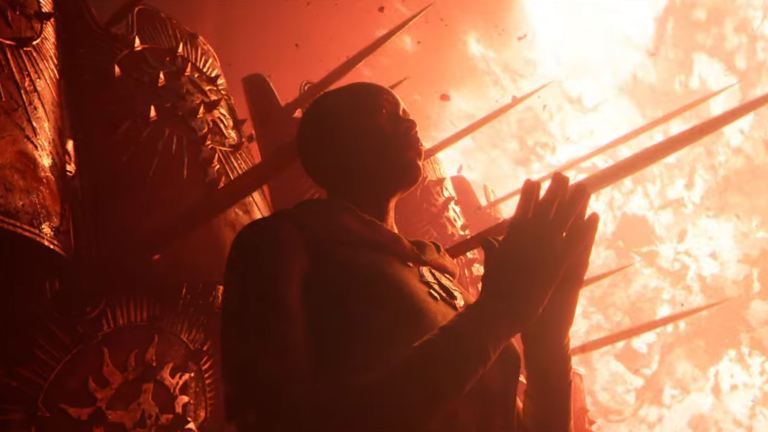 The Diablo franchise started its life on the PC. Early attempts to port the series to consoles were…mixed. However, Diablo 3 and the Diablo 2 remake both showed that Diablo can actually work on controllers and consoles. Now that Diablo on consoles is an established norm, Diablo 4 is releasing on PC, PlayStation 5, PlayStation 4, Xbox Series X/S, and Xbox One. But can each gaming ecosystem cooperate with others, and can players double (or triple) dip without losing progress? Well, "yes" and "yes," but there are a few things you need to know about the game's cross-play and cross-progression systems.
As with the Open Beta, Diablo 4 will support cross-play and cross-progression at launch. The former will let you team up with players on other platforms, while the latter will allow you to swap between PC and console versions and keep your character and loot. 
To participate in cross-play, you don't have to do anything special. Just invite other players from your friends list or clan to your group as normal, and they will seamlessly join your team. You probably won't be able to tell their gaming platform of origin unless you look real carefully.
Cross-progression, meanwhile, requires a bit more work depending on how you intend to play. To enable cross-progression in Diablo 4, you just need to link your console of choice to your Battle.net account. Once your accounts are all synced, you'll be able to hop between the various versions of the game and retain your progress. Your character, loot, and all other relevant information will be tied to your account.
Where things get really interesting is when you start to explore your co-op options. For instance, you could always purchase Diablo 4 on multiple platforms and bounce between consoles and PC as you desire. Of course, that is a pretty expensive option. Thankfully, it's not the only option for those who want to occasionally play on another platform with friends.
Say you own the PC version of Diablo 4 and a friend owns the PlayStation 5 port. You can join each other's adventures remotely via cross-play, but if you go over to visit your friend's house, you can also log into your Battle.net account from their PS5 and continue together from where you left off. It's one of the many ways Diablo 4 offers surprisingly generous multiplayer options. Just know that the game only supports two-player couch co-op at this time.
Unfortunately, cross-play and cross-progression come at a somewhat hefty price in Diablo 4. All player progress is saved on a server, which means the game is essentially an MMO. If you don't have an internet connection (or even worse, when the server goes down) you won't be able to play Diablo 4 no matter what platform you use. Diablo 3's always-online focus was a major source of controversy that was rectified in the Nintendo Switch port, but Diablo 4 has returned to that design choice. It's annoying, though those same systems do allow for more generous cross-play and cross-progression options to be enabled in the first place.
Just remember that you will not be able to transfer the progress you made in the Diablo 4 betas to any version of the retail game. Even those who played a review build of the retail version of the game weren't able to retain the progress they made. Everyone is going to start from scratch when Diablo 4 launches, though they will be able to retain and transfer the progress they make from there.