News
Will Call of Duty and Warzone Become Xbox Exclusives?
Will Call of Duty and Warzone fans with a PlayStation be left high and dry following Microsoft's acquisition of Activision Blizzard?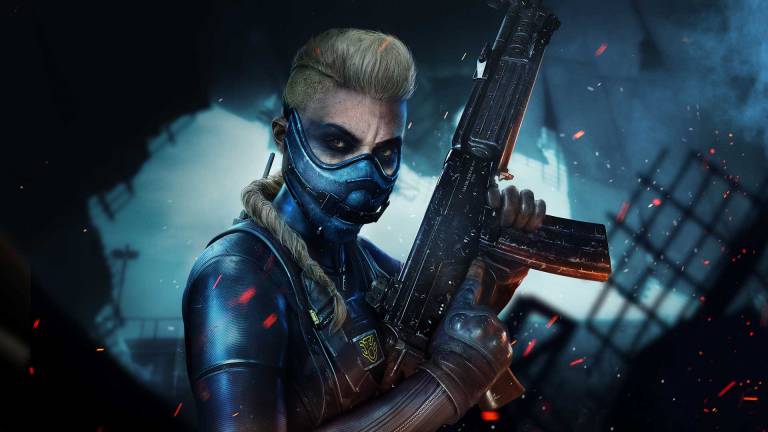 Activision Blizzard is currently under investigation following accusations of harassment, discrimination, and fostering a hostile work environment. You can read more about the investigation here.
Microsoft recently rocked the internet when the CEO of Microsoft Gaming, Phil Spencer, announced that the company will acquire Activision Blizzard for an estimated $68.7 billion. While this news might seem like a boon for Activision (given the recent lawsuits and protests it has faced) some gamers are concerned Microsoft will no longer release Activision Blizzard titles on non-Xbox platforms, and could even turn Call of Duty and Warzone into two of the company's biggest future exclusives.
While the deal isn't supposed to be completed until 2023 (according to an email leaked to Bloomberg's Jason Schreier), Microsoft more or less now owns the keys to the Activision Blizzard kingdom. Virtually every title developed or published by that company, from Guitar Hero to Starcraft, is essentially Xbox property. Now that the company that produces every Xbox and gaming PC OS on the planet owns the rights to Call of Duty, PlayStation owners are concerned they will be left out in the cold. While there is currently no official word regarding the future of that franchise, we can examine past Xbox acquisitions, such as Bethesda, and use that information to start to weigh in on whether those fears are overblown or merited.
Shortly after Spencer unveiled Microsoft's pending Activision acquisition, he tried to assuage the fears of PlayStation players by telling Bloomberg, "I'll just say to players out there who are playing Activision Blizzard games on Sony's platform: It's not our intent to pull communities away from that platform and we remained committed to that."
Interestingly, Spencer said something similar after Xbox purchased Bethesda. During a roundtable discussion, Spencer confirmed that Microsoft wouldn't pull the rug out from players and turn Bethesda titles into Xbox exclusives. He explained, "There are contractual obligations that we're going to see through. We have games that exist on other platforms and we're going to go and support those games on the platforms they're on." True to his word, titles like The Elder Scrolls Online and Fallout 76 are still available on non-Xbox platforms. Moreover, Microsoft honored Deathloop's timed PlayStation 5 exclusivity and will do the same with Ghostwire: Tokyo's timed exclusivity. On the surface, Spencer is a man of his word, but the devil is in those confusing, doublespeak details.
While Microsoft hasn't meddled in cross-platform or exclusivity deals that were in place prior to its purchase of Bethesda, the company has seemingly gobbled up games further down the release calendar. Microsoft's representatives haven't explicitly stated that's what the plan is, but they aren't exactly denying it. For instance, Bethesda's Senior Vice President of Global Marketing & Communications, Pete Hines, once told GameSpot that one of Bethesda's new upcoming IPs, Starfield, "is not a timed exclusive." When some people quoted him to imply that he said the game could eventually be released on the PlayStation 5, he responded by posting a GIF on Twitter of Bob from Bob's Burgers literally grasping at straws. He's done everything to say Starfield is an Xbox exclusive except shout about it from a skyscraper.
This confusing language also extends to discussions about The Elder Scrolls 6. In an interview with GQ Magazine, Spencer stated, "It's not about punishing any other platform, like I fundamentally believe all of the platforms can continue to grow. But in order to be on Xbox, I want us to be able to bring the full complete package of what we have. And that would be true when I think about Elder Scrolls VI. That would be true when I think about any of our franchises." Again, the wording isn't very clear, so nobody can tell if Spencer is stating The Elder Scrolls 6 will be 100% exclusive to Xbox consoles, a timed exclusive, or be released on both consoles with the Xbox version getting preferential treatment. However, it certainly sounds like the plan is for Xbox platforms to be the preferred way to play the game (if not the only way).
That brings us back to Call of Duty and Warzone. Will they become Xbox exclusives? Since Warzone is already available on PlayStation 4 and 5, and since Xbox has honored existing contracts so far, the answer at this time seems to be "no." The Call of Duty series at large, meanwhile, may be released on a case-by-case basis. Any currently in-development sequels greenlit before Xbox's acquisition might be under a multiplatform contract that Microsoft will probably respect (Bloomberg confirmed that Microsoft won't restrict Activision from making "some" games for PlayStation consoles) but that may not necessarily be the case for subsequent entries. For now, since the deal won't be completed until 2023, that likely means Call of Duty 2022 will still hit PlayStation consoles this fall.
While Call of Duty could be one of the "'some' games" Activision can still develop for PlayStation, it could just as easily become an Xbox exclusive or timed exclusive. Alternatively, Call of Duty might launch on both consoles but sport exclusive content on the Xbox version. After all, Activision locked some Destiny content behind a PlayStation paywall that didn't arrive on Xbox for several years. If it happened to one Activision game, why not another?