News
Call of Duty: Cold War Beta Start Time – When Does the Beta Start?
The Call of Duty Black Ops: Cold War open beta will give players a taste of what the new shooter has to offer. Here's when the beta starts.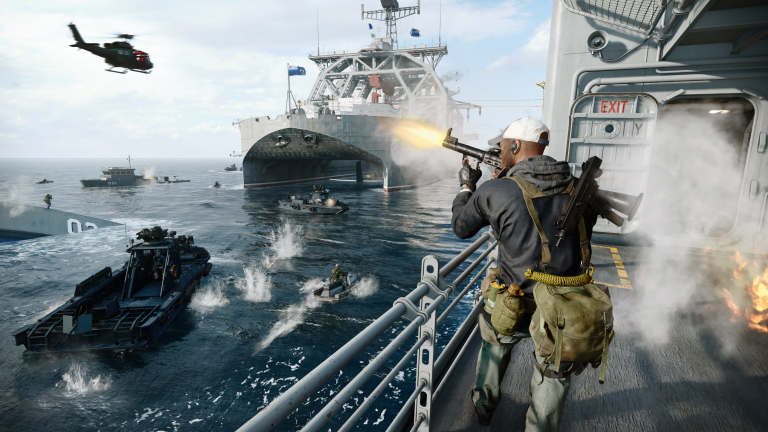 Activision will give first-person shooter fans one last chance to try Call of Duty Black Ops: Cold War before the game launches next month. Set to be held across two weekends from Oct. 8-19, the open beta will allow players to try out a few classic 6v6 multiplayer modes, including Team Deathmatch, Domination, and Kill Confirmed, as well as three new modes coming to Cold War: the 12v12 Combined Arms, the 6v6 objective-based VIP Escort, and the 40-player Fireteam: Dirty Bomb
PlayStation 4 players will have exclusive access to the first weekend of the Cold War open beta, which runs from Oct 8-12, before Xbox and PC owners jump in on Oct. 15-19. If you're wondering what the actual start time for the Cold War open beta is, servers will go live at 10 am PT/1 pm ET on Thursday, according to Activision. The beta will run until Monday on both weekends, giving players ample time to get quite a few matches in.
Cold War, which is being developed by Treyarch and Raven Software, will also feature a single-player campaign and a co-op Zombies mode. The campaign continues the story of the first Black Ops game and brings Frank Woods, Jason Hudson, and Alex Mason back into the fold as they try to stop a mysterious Russian spy known as Perseus from winning the Cold War for the Soviet Union.
Unlike the single-player, the Zombies mode will kick off a new story unrelated to past Zombies modes, introducing new characters and situations. But don't worry, the zombie horde you know and love is back and hungrier than ever.
Cold War will also allow players to bring all of their progress and items from the Modern Warfare version of the Warzone battle royale mode to the Cold War version of Warzone. Players will be able to continue playing Warzone through Modern Warfare when the new game launches as well.
Unfortunately, neither Zombies nor the Cold War version of Warzone will be on display during the open beta. It seems that players will just have to wait until the full release to get their hands on those modes.
While the game will be available on next-gen consoles, Call of Duty fans will have to buy the Cross-Gen Bundle on PS4 or XBO to upgrade to the PS5 and XSX versions when they launch. That bundle will cost $70, making Cold War the latest cross-gen game to not allow players to upgrade to next-gen for free.
Pre-order bonuses will allow players to "instantly unlock digital rewards, including Black Ops Operator Frank Woods for play in Call of Duty: Warzone and Call of Duty: Modern Warfare now, and receive early access to the Call of Duty: Black Ops Cold War Multiplayer Open Beta. Open Beta dates to be announced soon."
Call of Duty Black Ops: Cold War will be out Nov. 13 for PlayStation 4, Xbox One, and PC. The game will also release on Xbox Series X and PlayStation 5 later this year. You can pre-order the game here.
We'll keep you updated as we learn more about Call of Duty's newest installment.