Features
Best Steam Features You Didn't Know Existed
Steam might be one of the biggest PC games distributors on the market, but it is full of features even the most dedicated of users might not recognize.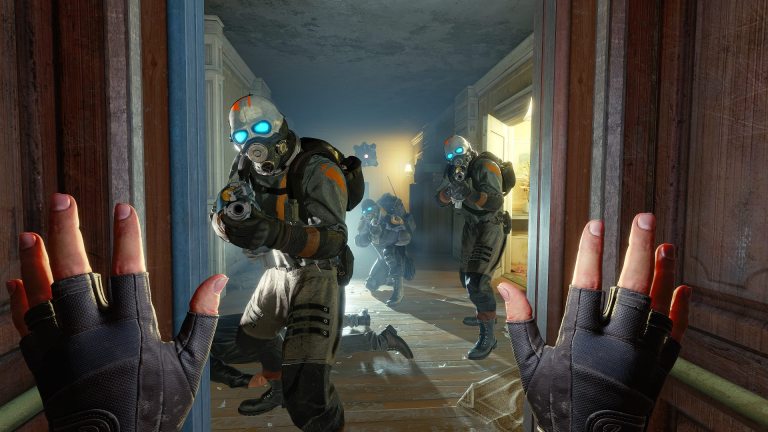 Unlike console owners, PC gamers have no shortage of digital distribution platforms. Epic Games and EA have their own storefronts, but anyone looking for the biggest collection with titles from virtually every publisher on the market probably uses Steam.
In 2003, Valve launched their digital PC gaming platform, not as a means to distribute games but to automatically update its own titles. The service didn't even start selling games until 2005, but since Valve made that fateful decision, Steam has continued to grow by leaps and bounds into the foremost gaming marketplace on PC.
Most gamers are familiar with Steam's more popular features. The platform makes modding titles a breeze thanks to the Steam Workshop, and it doesn't require subscription fees to play multiplayer games. However, some of Steam's most useful features remain obscure even to this day. Here's a quick look at the hidden Steam features that will come in handy for most gamers…
Easily check if you can refund a game
Acquiring refunds is a pain even at the best of times, and Steam's refund policy is more draconian than most. You can only request a refund for a game if you bought it less than 14 days ago, and only if you played it for less than two hours. Normally, customers would have to keep track of this information themselves, but not so with Steam. Like any good digital distribution platform, Steam keeps track of all users' purchases, but it also tells people when they bought their games.
To use this feature, open the "Help" menu at the top of the Steam client, select "Steam Support," choose "Purchases," and then select "View complete purchasing history." You should see a list of every game you've ever bought on Steam — including ones you purchased as gifts for friends — how much they cost, and when you bought them. Working backwards from the date, you can see if a purchase is past the 14-day limit. Assuming it isn't, requesting a refund is as easy as clicking on the game, selecting "I would like a refund," and then filling out the requisite information.
Play local co-op games online
PCs are ideal for playing multiplayer games since they don't require any subscription services like PlayStation Plus or Xbox Live Gold. But consoles have the edge when it comes to playing local co-op since they tend to be played on larger screens. Fortunately, Steam has a workaround.
Steam includes a "remote play" feature that lets gamers remotely play their Steam library beyond their local PC. Steam's version of the system lacks some functionality that its competitors take for granted, such as the Xbox Series X's ability to cast Game Pass titles to mobile devices via the cloud. However, Steam's remote play makes up for that shortcoming by letting your friends remote play games with you from their own PCs to simulate couch co-op.
To remote play with someone, launch a game and hold the shift and tab buttons to bring up the Steam overlay. Then right click on the friend you want to invite and select "Remote Play Together." If they accept, they will start streaming whatever game you are playing, and thanks to the magic of the internet, they can take control of an in-game character as if they were in the same room as you. Your friend doesn't even need to own or install the game you're playing. This feature also works for competitive multiplayer titles, albeit only for games that use split-screen technology or show all of the participants at once.
Broadcast games using Steam
Why just play games when you can stream them in front of a live audience? Because of the ever-rising popularity of Let's Play videos, gamers have no shortage of apps to broadcast their skills (or lack thereof) online. However, instead of downloading a separate streaming suite, players can just use Steam itself.
Anyone who visits the "Community" section of the Steam app will find no shortage of content. The tab offers screenshots, artwork, and even streams of gamers playing on Steam right that second. These live videos are under the "Broadcast" section but aren't created using OBS, Streamlabs, or XSplit; every stream available through Steam's Community page is created using the app's proprietary streaming software.
Before you can start broadcasting with Steam, you need to tweak a few things in the Settings menu. While there, scroll down to "Broadcasting," and you will be able to change your stream's bitrate, resolution, privacy settings (i.e. whether anyone can watch or just friends), and where chat is located on the screen. Once you have everything set up, just start the game, alt-tab out of it, and go back into the Settings menu. Click on the link next to "Broadcast Status," and you should be able to start broadcasting. If you've done everything correctly, when you alt-tab back into the game, you should see the words "LIVE" at the top of your screen next to a counter of how many people are watching.
Tricks to organize your library
If you're like me, you have way too many games in your Steam library, and it's grown increasingly difficult to keep track of which games I own. Fortunately, there are several options built into Steam designed to organize your collection.
While Steam automatically sorts games alphabetically and lets users search for titles using filters, gamers can organize their libraries using Collections. Simply highlight a game, right click it, highlight "ADD TO," and finally select "+New Collection." Create a name for your new game organization folder and then decide what kind of collection it will become. Do you want the game to be part of a standard collection that only includes games you manually add to it, or do you want it in a dynamic collection that uses filters to populate itself with future purchases? Regardless of your choice, the game will appear at the top of your library in a folder separate from the other games.
Sorting games into different folders can certainly help you decide what to play next, but what should you do with all the games you've already played? It's not like you can trim your digital collection by selling it at your local GameStop or other retail game reseller. You can, however, hide games from your general Steam library. Just right click the game, highlight "Manage," and then click "Hide this game." Steam will then shuffle the title off to a special "Hidden" folder so it no longer clutters up your library. Out of sight, out of mind. But, if you are in the mood for replaying a game you've already completed, just open the "View" menu at the top of the Steam app and select "Hidden Games" to see this reclusive folder.
Sell items and trading cards for extra cash
If you're looking for a good deal on games, it doesn't get much better than a Steam sale. Every so often, Valve sells games on its platform for pennies on the dollar. Why spend $60 on Cyberpunk 2077 at a retailer when you can buy it for $20 during a Steam sale? Given Steam's penchant for sales, it shouldn't come as a surprise that it offers more than one way to save money.
Every so often after playing a game on Steam, you might notice a pop-up that says you received an item or gift. If you click on this notice, more often than not these gifts turn out to be digital trading cards related to the game you just played. On their own, these cards do nothing aside from leveling up your Steam account; you need a full set to craft badges that unlock profile backgrounds and other rewards. But if you don't care about badges, you can always sell cards for cash.
To participate in Steam's trading card marketplace, first visit the trading card page. Click on the letter icon next to your user profile at the top of the Steam app, and at the bottom of its drop down menu, click on the choice that says how many new gifts you own. Scan your collection for the card you want to sell, click on it, and press the "Sell" button. Doing so pulls up a new window that shows how many of those cards have been sold recently and at what price. Type in how much money you want to sell the card for, check the Steam Subscriber Agreement box, and hit "Ok, put it up for sale." Now all you have to do is play the waiting game.
When another Steam user buys your card, the money will be deposited into your Steam wallet. Trading cards don't command a high price, but depending on what games you play and how often, you might have so many cards that once you sell them all, you might be able to afford a game or two during a Steam Sale. Even if you don't have any trading cards, you might have some special items for games such as PUBG, Team Fortress 2, and DOTA 2 that you no longer want. These are located in the tab next to the trading cards, and you can put them up for sale the exact same way.