News
Baldur's Gate 3: Release Date, Trailer, Gameplay, and News
Baldur's Gate 3 will launch in Early Access this year. Here's everything you need to know about this highly anticipated sequel!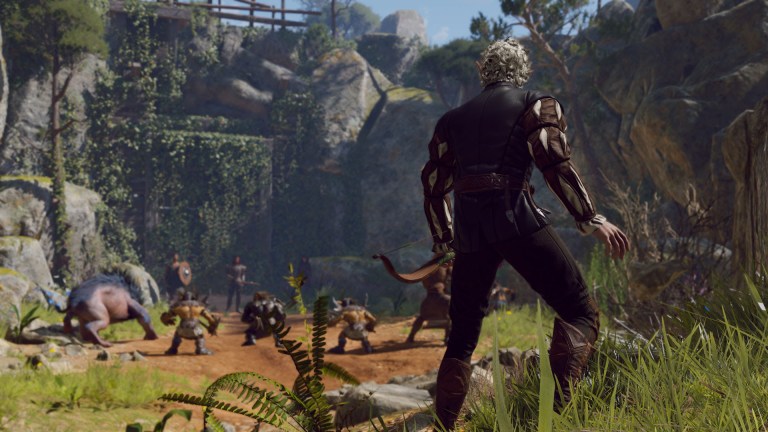 Divinity: Original Sin 2 developers Larian Studios are working on Baldur's Gate 3. The news was revealed during the Google Stadia presentation at E3 2019.
"Baldur's Gate means so much to so many people. It's a great responsibility but I think we're ready for it," Swen Vincke, Creative Director at Larian Studios, said in a statement. "We're all about creating reactive, systemic worlds that respect player agency and having a chance to apply our team's skillset in a universe as rich as Dungeons & Dragons is a lot of fun."
Why isn't BioWare or Wizards of the Coast working on this game (besides the fact that Larian is one of the best in the business)? Wizards of the Coast recently announced that it had opened a new gaming studio, but that it did not intend to work on classic Wizards of the Coast properties (like Dungeons & Dragons). As such, it makes sense that the publisher wouldn't work on this surprise sequel.
As for Baldur's Gate's original developer, BioWare, there was never any indication the studio actually "owned" the rights to the Baldur's Gate property. In fact, developer Beamdog released a Baldur's Gate expansion in 2016. It was also recently revealed that both Wasteland studio inXile and The Outer Worlds developer Obsidian chased the rights to a sequel before Larian was tapped to make the game.
We know little regarding the finer points of Baldur's Gate 3's gameplay, besides confirmation that it will support single-player and multiplayer, but the press release suggests that it will be spiritually similar to Divinity: Original Sin but will feature story and universe elements specific to Baldur's Gate.
Here's everything else we know about the game:
Baldur's Gate 3 Release Date
During the Guerrilla Collective Indie Showcase in June, Larian Studios announced that Baldur's Gate 3 will finally launch on Steam Early Access in August 2020, but this studio stressed that the ever-evolving situation with the coronavirus pandemic could further delay the release. We'll keep you updated.
Baldur's Gate 3 Trailer
Larian released almost two hours of gameplay that gives us our best look yet at Baldur's Gate 3. Watch it below:
Here's another teaser for the game:
And here's a developer update telling fans what's going on with Larian leading up to the Early Access release this summer:
Larian unveiled the opening cinematic for the game in February:
Check out the creepy announcement trailer:
Baldur's Gate 3 Gameplay