News
Baldur's Gate 3 Early Access Release Date Has Been Delayed
Baldur's Gate 3 will miss its August release date, but a new release date is expected to be revealed soon.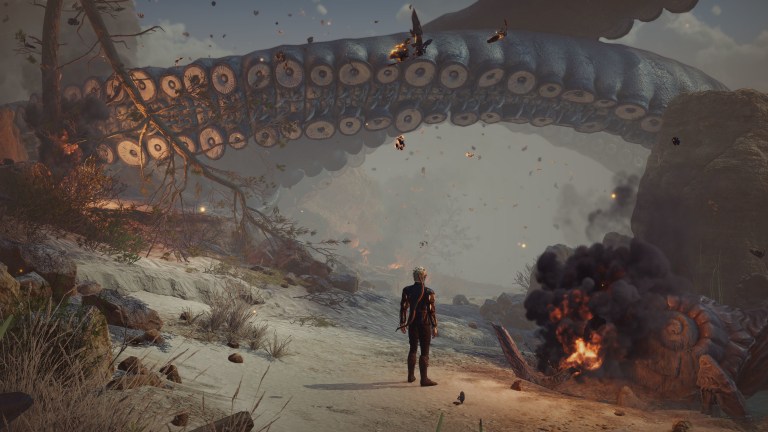 Developer Larian Studios has confirmed via Twitter that the previously planned Steam Early Access release date for Baldur's Gate 3's first act has been delayed.
As noted in the tweet above, Larian Studios previously planned to release Baldur's Gate 3's first act via Steam's Early Access program sometime in August. Even at the time, though, Larian noted that complications caused by the COVID-19 pandemic could delay their release schedule. It now appears that's exactly what has happened.
Interestingly, that same tweet notes that Larian will announce a release date and "big news" during an online event on August 18. What's not clear at this time is whether or not the release date they will reveal will be the release date of the full game or whether it will be the updated release date for the Early Access launch. We assume it will likely end up being the latter given the recent delay, but we likely won't know until the event itself.
In any case, this delay is hardly a surprise. Even if Larian didn't warn us all that a delay was a distinct possibility, we've seen too many COVID-19 related delays across every aspect of the entertainment business to not assume that just about every release date is a little up in the air at the moment.
As with just about every other delay caused by the pandemic, we support Larian's decision to adjust their previously planned release schedule in order to ensure that the studio's employees are able to slightly more easily navigate a trying time. These delays also almost always result in a better overall final product.
Of course, we were pretty impressed by what we saw of Baldur's Gate 3 when we got a chance to check out a hands-off gameplay demo of the sequel earlier this year. Baldur's Gate 3 is shaping up to be not just another impressive entry into Larian's incredible catalog of modern RPGs but a sequel that will almost certainly live up to the incredible expectations set by the Baldur's Gate series up until this point.
So while we hope for the chance to play one of our most anticipated games of 2020 before the end of the year, we ultimately suspect that Baldur's Gate 3 will live up to some considerable expectations whenever Larian decides to release it and destroy our free time with what appears to be a truly epic adventure.