Features
25 Best Mobile Sports Games
Need a sports fix on your phone or tablet? Here are the very best mobile sports games out right now!
Sports continue to rake in billions of dollars across the globe each year. Within the video game industry, Madden NFL and FIFA remain the top dogs, but there's plenty of competition out there, including console-quality games on your mobile device. If you're looking to keep your passion for your favorite sport going long into the offseason, these 25 mobile sports games will do the trick: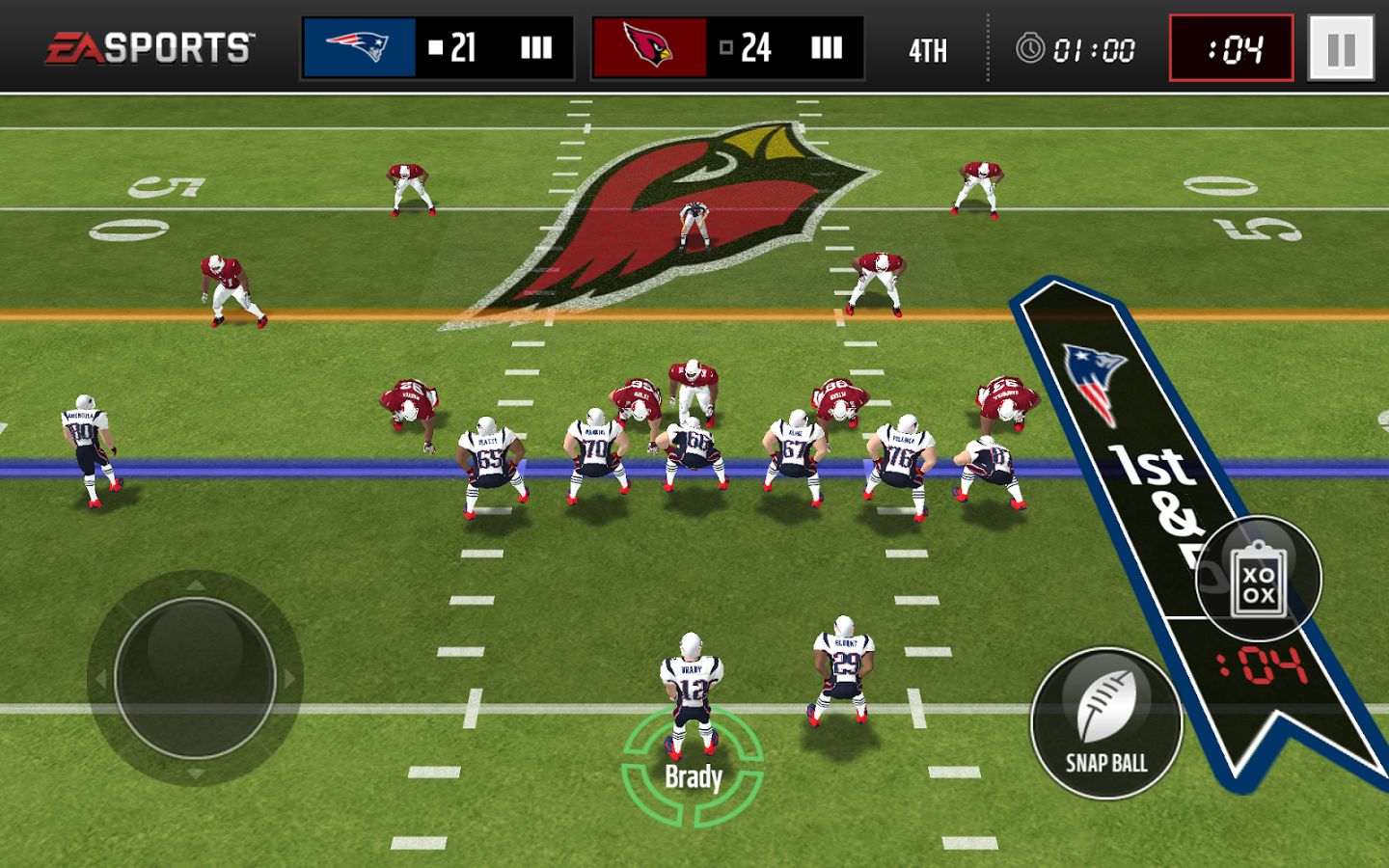 Madden NFL Football
Electronic Arts | iOS, Android
Yes, the most popular sports video game franchise in the world unsurprisingly has a mobile offering. The surprising part is that it's actually pretty good — once you get past the free-to-play trappings. The console-like graphics are fun to watch in motion but what's really great about this title is the way EA is always coming up with new updates for it, even in the off-season.
While console gamers have to go out and buy the new Madden each and every year, this mobile app will update for free each season going forward. General managers (that's you) can collect player cards to build their own roster, and the game offers short quarters and a variety of quick football drills that are perfect for a pick up and play fix.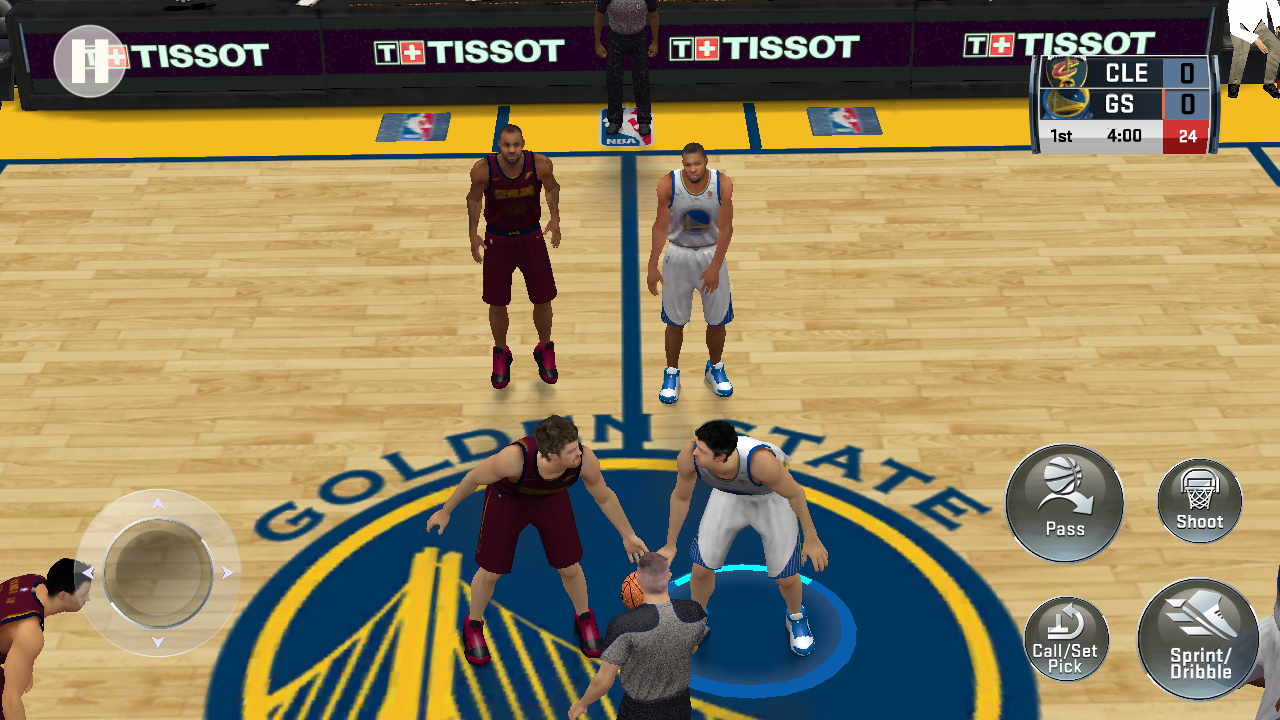 NBA 2K18
2K | iOS, Android
NBA 2K18 tasks you with leveling up your "MyPLAYER" in the game's "MyCareer" mode. But if you'd prefer to focus on an entire franchise instead of just one player, "Association Mode" will let you do just that, building a dynasty over multiple seasons. All of this comes with 2K's trademark packaging, including realistic graphics, outstanding controls, and sick beats from Kendrick Lamar, Future, and more.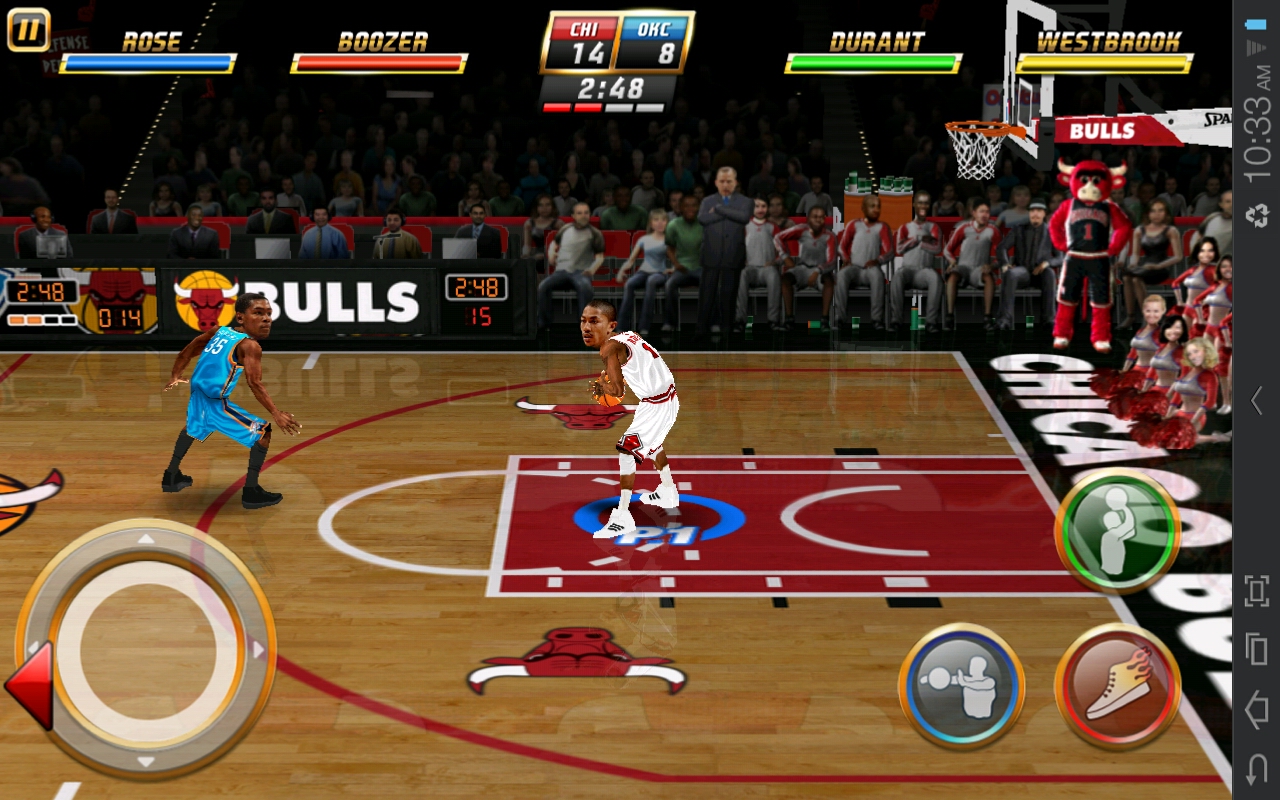 NBA Jam
Electronic Arts | iOS, Android
If you're looking for a more arcade-like basketball experience, the best option is likely the mobile version of a video game classic. NBA Jam is drenched in nostalgia, including every catchphrase (Boomshakalaka!) you remember from your youth. The only complaint this title gets is that the rosters aren't updated too frequently, so don't expect everything to be in line with the current NBA. But when all you want to do is put up a monster dunk "From Downtown," this game hits the spot.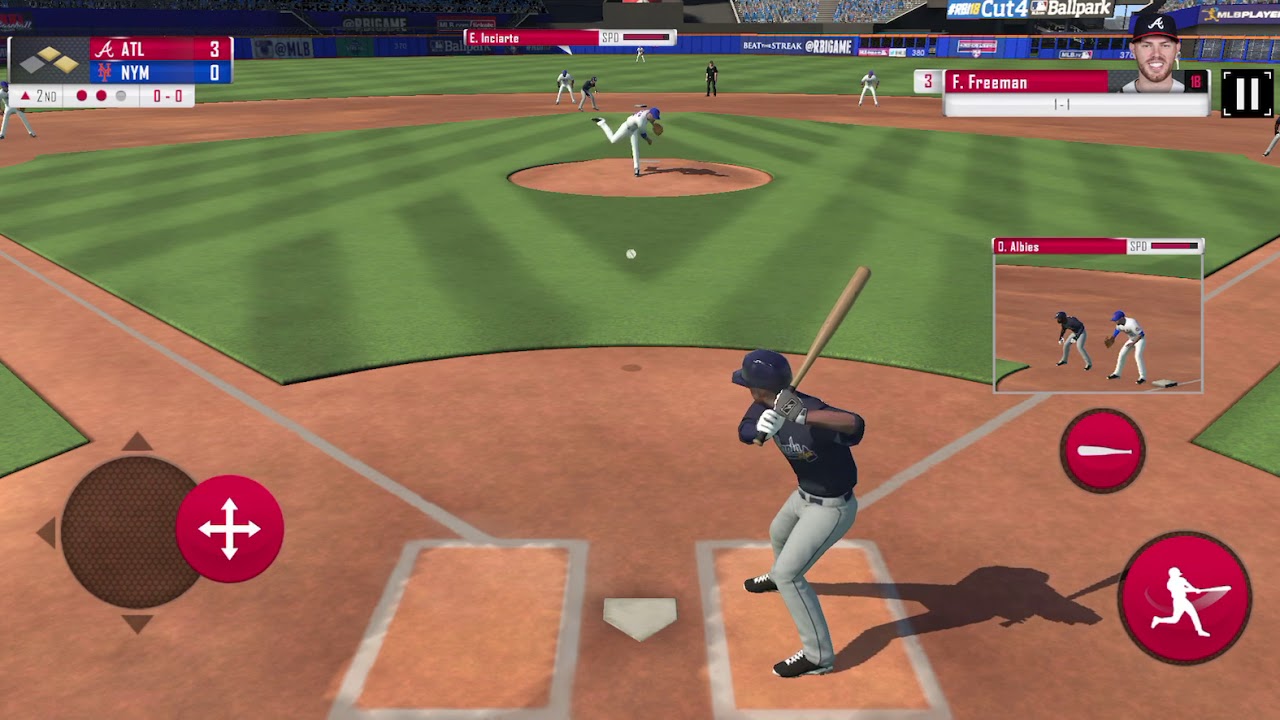 RBI Baseball 18
MLB Advanced Media | iOS, Android
Premium title RBI Baseball has earned a reputation for being somewhat buggy with its previous releases, and the early reviews for the 2018 version seem to indicate that not much has changed in that department. But with that caveat out of the way, this franchise remains your best option if you want to simulate a classic baseball game on your phone, complete with authentic player appearances and ballparks. This year, the game has finally added a Franchise Mode, allowing you to take your team through multiple seasons while making behind-the-scenes moves.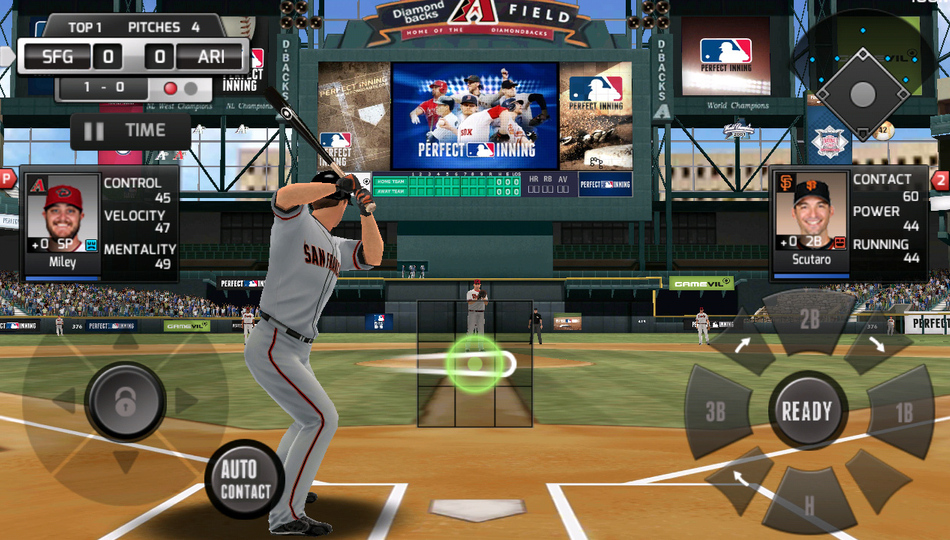 MLB Perfect Inning
GAMEVIL | iOS, Android
If you want to get your baseball on but without paying a dime, MLB Perfect Inning is the best free-to-play option on the market. Like RBI Baseball, you can expect authentic players and stadiums, although the graphics aren't quite as good. Perfect Inning also offers a wider variety of mini-games and drills, as long as you don't mind the constant reminders to purchase the in-game currency.
Table Tennis Touch
Yakuto | iOS, Android
If Ping Pong is more your game, you'll find a lot to like with Table Tennis Touch. The game features a Career mode that rivals the full-fledged experience you might find in more popular sports games like Madden, complete with tournaments, leagues, and special events. If you just want a quick few minutes of fun, there are 13 mini-games that should get the job done.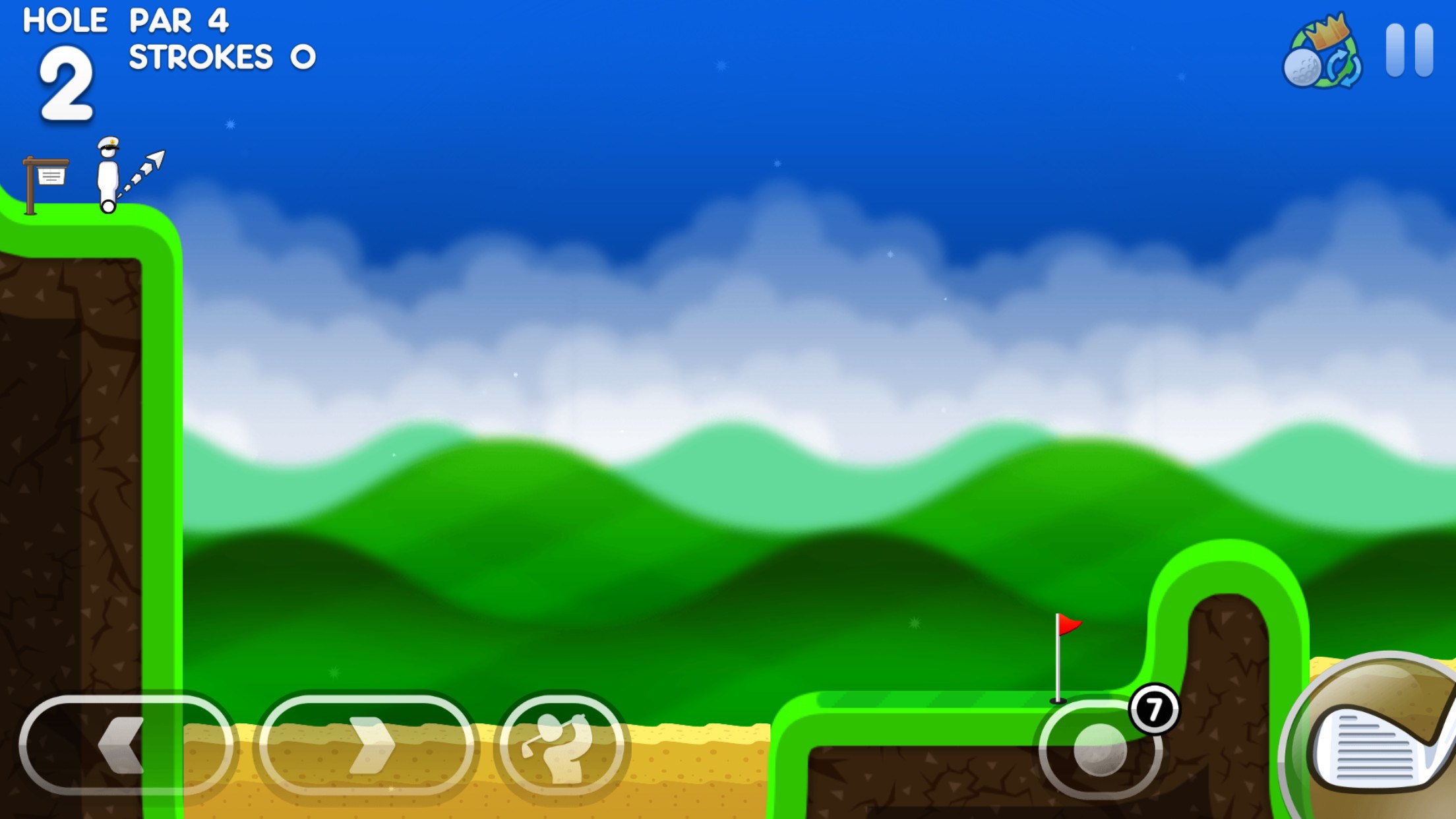 Super Stickman Golf 3
Noodlecake | iOS, Android
The Super Stickman series has been popular on iOS for quite some time but the third edition brings the franchise to an even wider audience thanks to its free-to-play business model. All of the wacky arcade golf gameplay from the two previous games returns, complete with plenty of additional power-ups and trick shots. The game also demonstrates the correct way to do in-app purchases, with a one-time purchase option to permanently remove ads and paid power-ups that are fun to use but not necessary to win.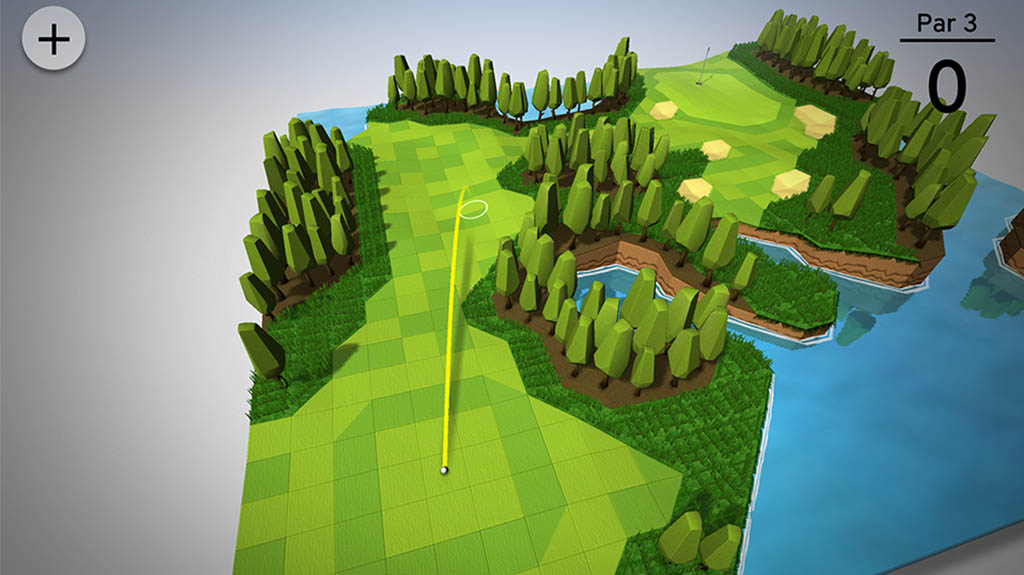 OK Golf
Playdigious | iOS, Android
If you want your golf in a more minimalistic zen-filled package, OK Golf has a lot to love. The game has won multiple awards for its visual design, featuring beautiful locations offering you a tranquil moment to just relax and have some fun. The simple controls involve you just aiming and dragging the ball. There are no golf clubs to worry about, you literally just touch the ball and send it flying.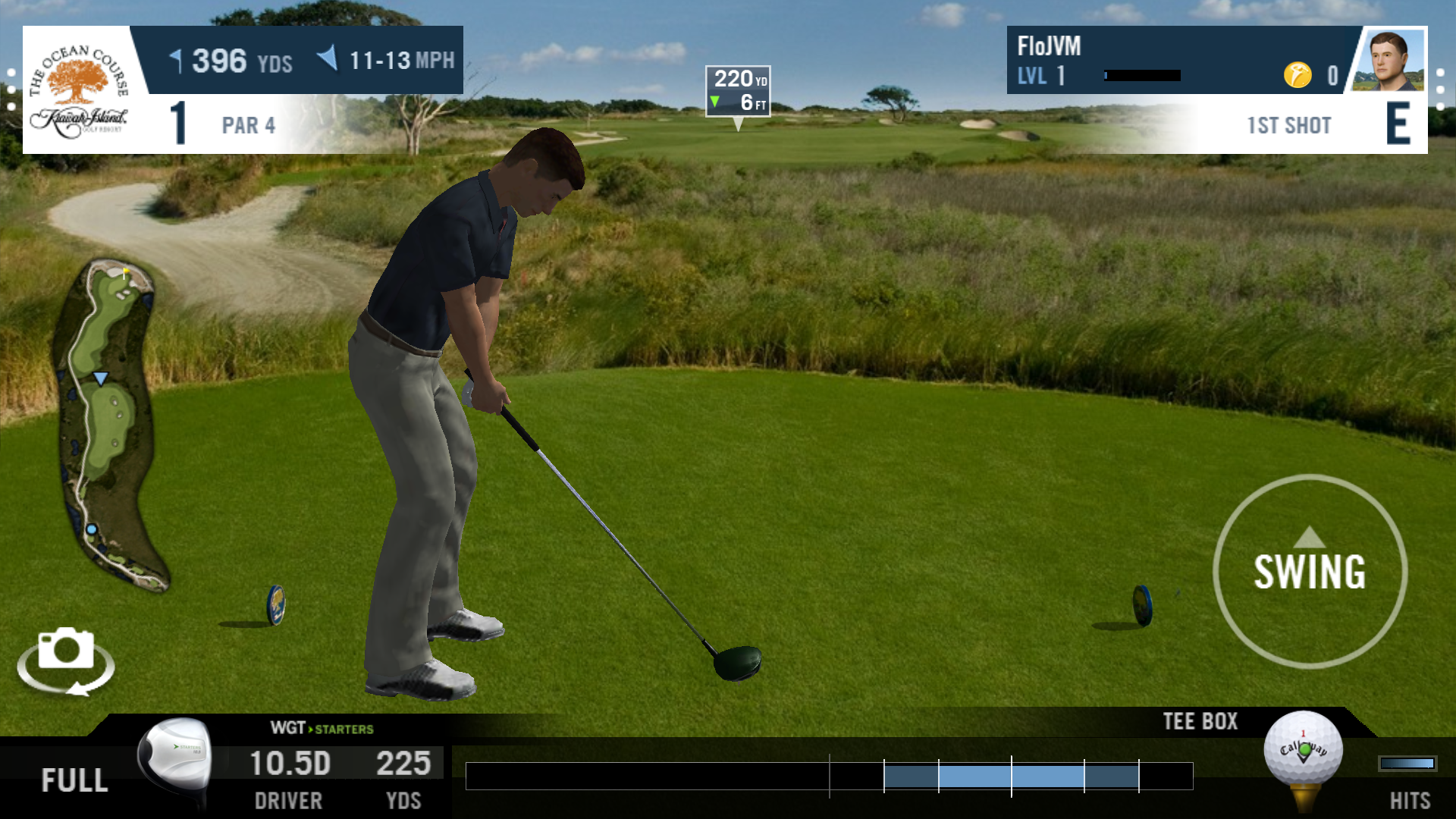 WGT Golf Game
Topgolf Media | iOS, Android
While our last two titles offer a more arcade-like experience, WGT Golf Game is the app you want if you prefer a more realistic simulation, something similar to the classic Tiger Woods golf series from years past. The game offers iconic courses from around the world, all designed with accuracy in mind. WGT also frequently updates and has in-game events that match up with what's going on in the real world of golf.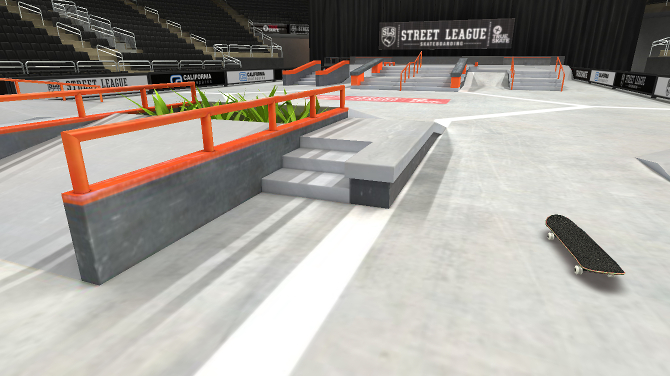 True Skate
True Axis | iOS, Android
No, it's not Skate 4, but if you're looking for some skating fun on the go, you'll be hard pressed to find a better option than True Skate. Billed as the "official street league skateboarding game," True Skate offers realistic touch-based physics that cause the board to react in just the way you would expect as you move your finger around the screen. Multiple skate parks are available and the app supports a variety of features, including slow motion, replay sharing, and global leaderboards.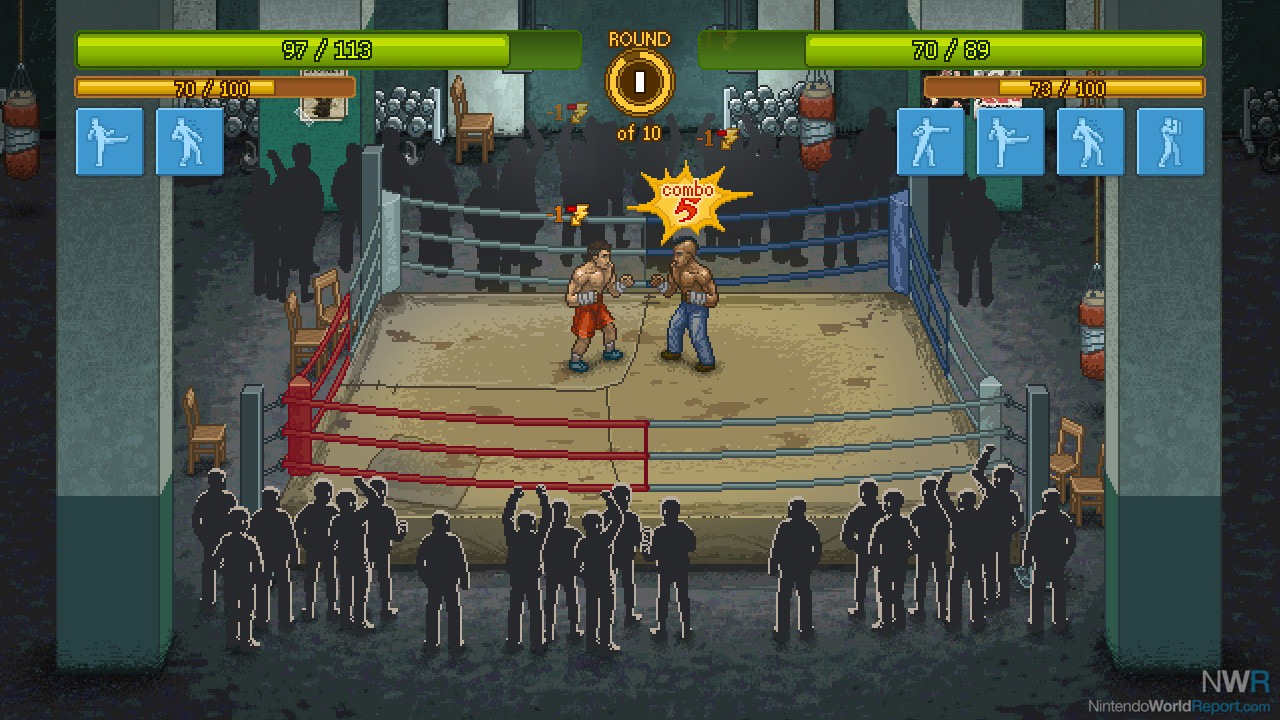 Punch Club
Lazy Bear Games | iOS, Android
This is technically a boxing title but it's also so much more. Take your character and slowly train him for greatness, with plenty of RPG and tycoon elements to play with as you rise through the ranks. The game features a deep story mode as you battle to avenge your murdered father and figure out who ended his life. The outstanding pixel art combined with plenty of references to the 1980s and '90s complete the package.
Tennis Champs Season 2
Jakyl | iOS, Android
This game was originally released as Tennis Champs Returns, a faithful recreation of the Tennis Champs franchise from the classic Amiga console. You'll take a tennis player on a journey through a full season on tour, slowly leveling your skills along the way. The game offers touch or a more traditional control scheme with a virtual joystick and buttons. The game was remade for iOS by its original Amiga developer Elton Bird and features the original characters combined with updated physics, AI, and a variety of daily challenges.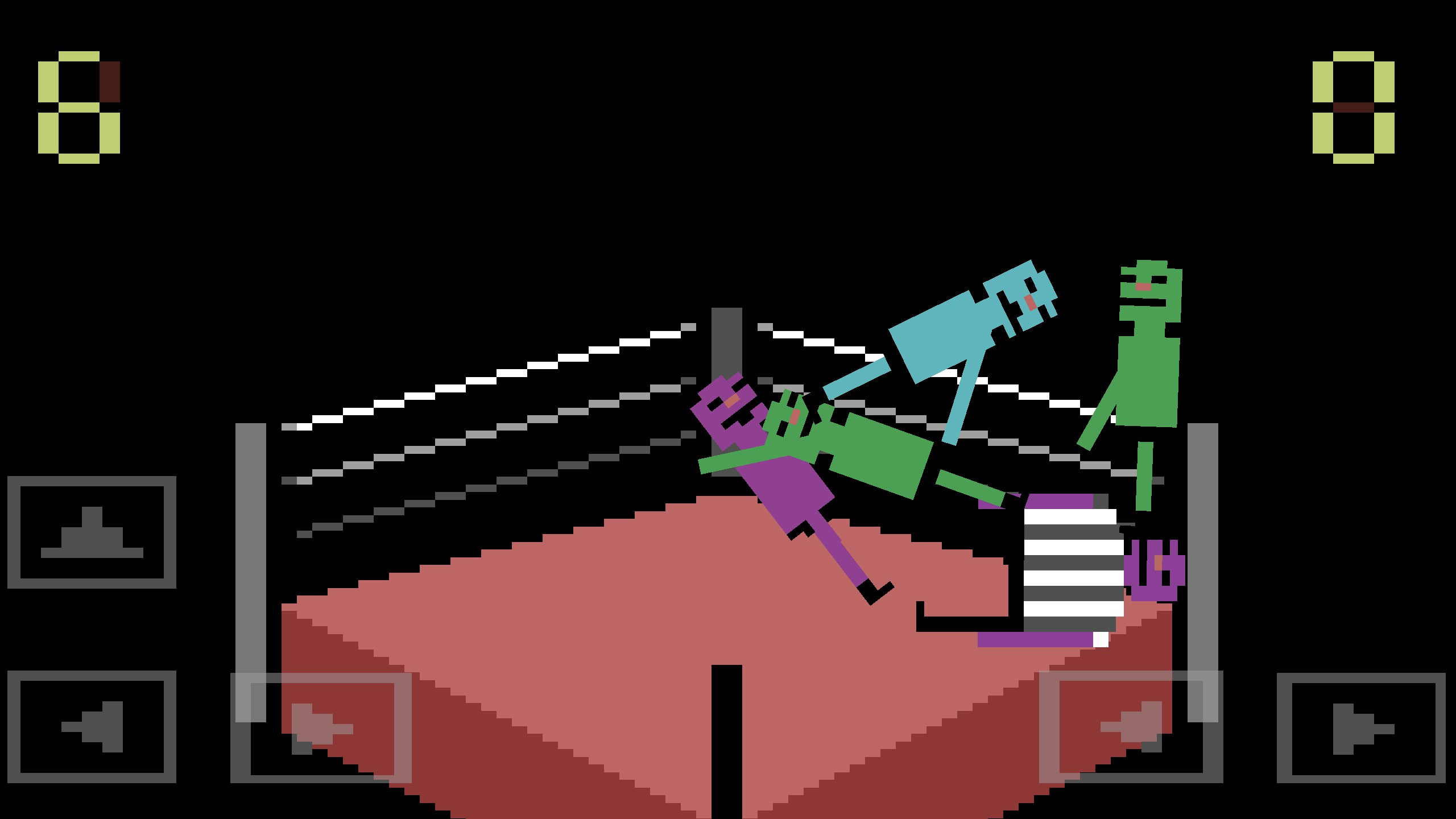 Wrassling
Kappsule | iOS, Android
No, not wrestling. It's "Wrassling," which is the "national sport of Slamdovia," in case you didn't know. This ridiculous take on wrestling features old school graphics with players who look like they belong on an Atari 2600. The not-so-realistic jump physics will have you bouncing from one end of the ring to the other, knocking your opponents silly along the way.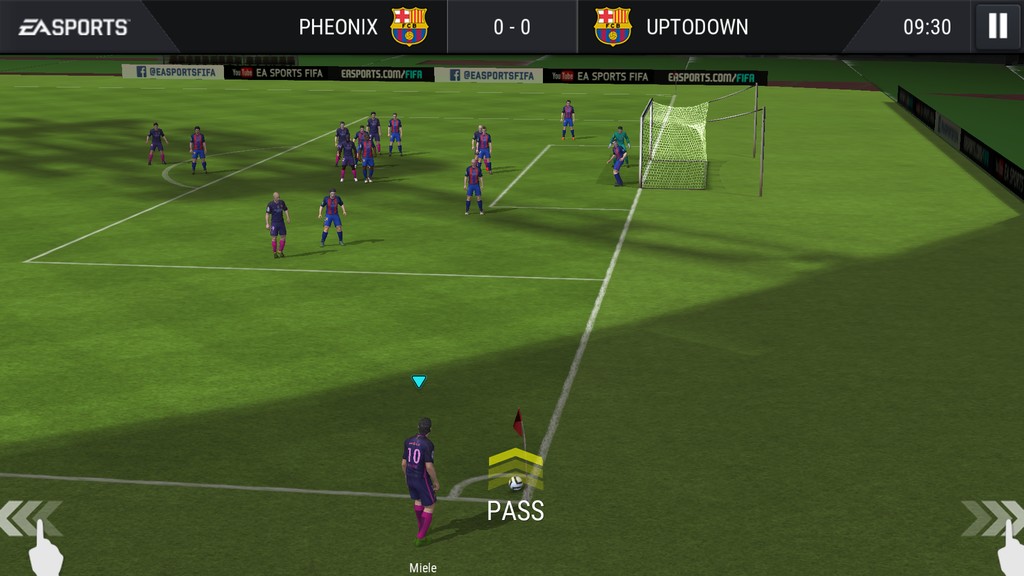 FIFA Mobile
Electronic Arts | iOS, Android
If you downloaded this title during World Cup season, it was actually rebranded as FIFA Soccer: FIFA World Cup, allowing you to play through the same tournament you watched on TV. Beyond that update is the same outstanding soccer game that EA has been running for years. FIFA Mobile is much like Madden Mobile in that it offers a faithful recreation of many of the same players and stadiums you know and love. It's also like Madden in that this free-to-play game is updated with new content each season.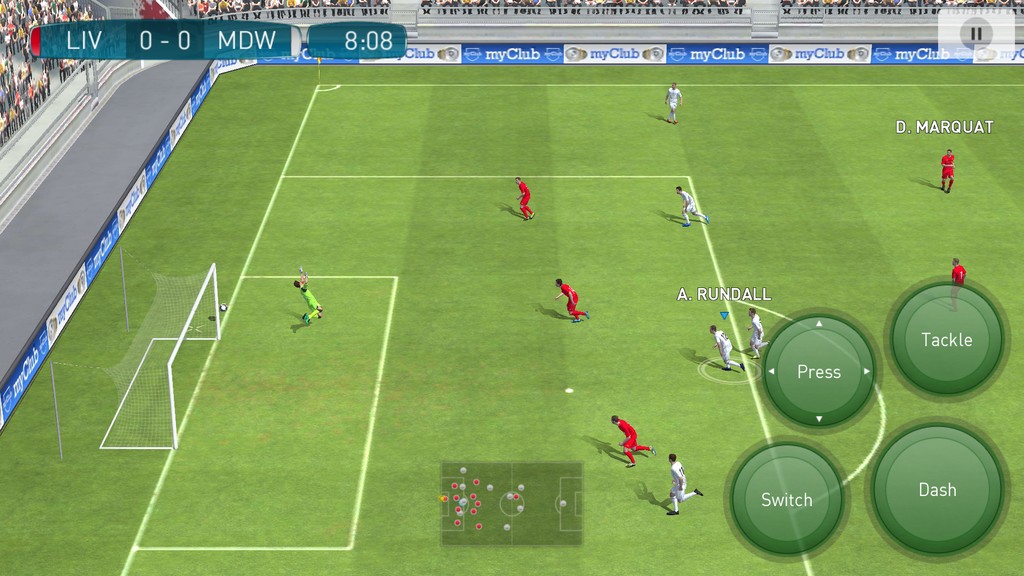 PES 2018
Konami | iOS, Android
Most gamers would probably tell you that Konami hasn't done much right in recent years but the company's Pro Evolution Soccer series is still going strong and remains a viable competitor to EA's FIFA franchise. The 2018 iteration of the mobile game brags about its "advanced" controls, which allow for more precise passing and controlled shooting than what is currently available in other mobile soccer games.
Touchgrind BMX 2
Illusion Labs | iOS
Touchgrind BMX was selected by Apple as one of its top games of 2011. This sequel brings back everything fans loved, only with more stunts and better visuals. Players can build their own bikes from scratch and customize everything from the handlebars to the seats, wheels, and spray paint. Gameplay involves competing in various tournaments or going head to head with other players in duels.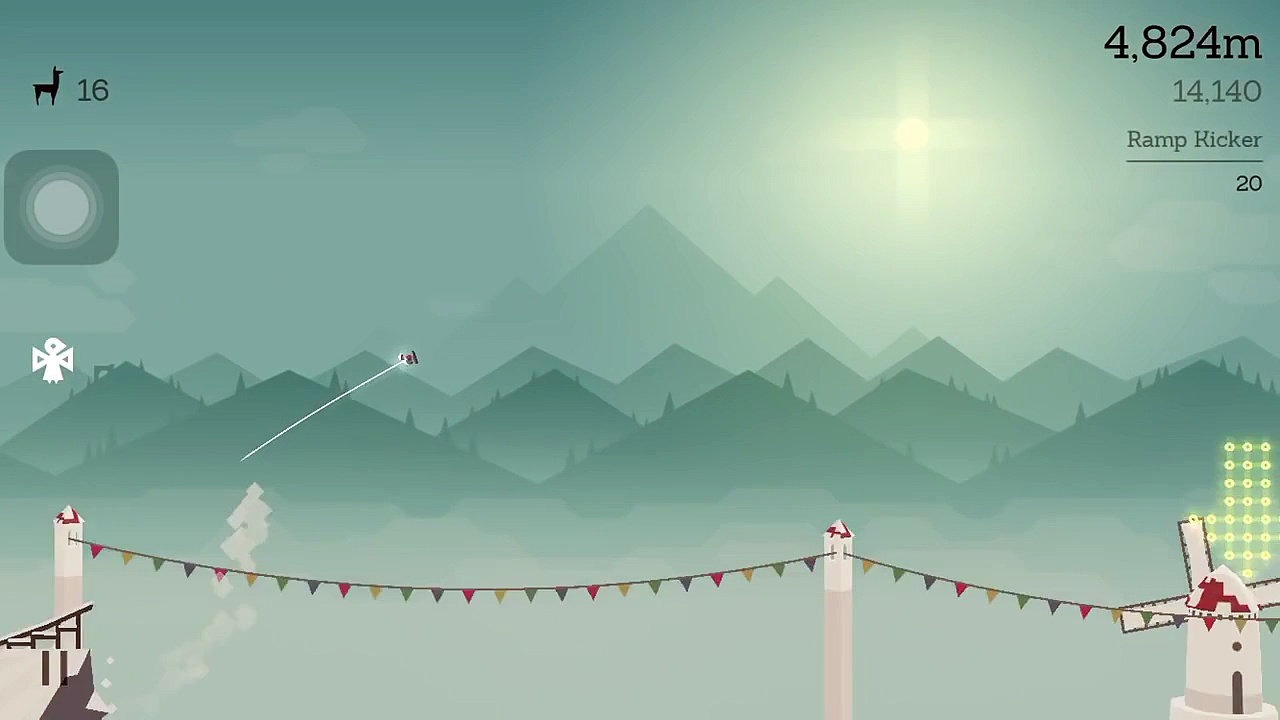 Alto's Adventure
Snowman | iOS, Android
This endless runner is snowboarding done right. You'll guide a variety of snowboarders up and down cliffs, doing flips and tricks in the air to grind extra points. Multiple power-ups will unlock as you level up, but our favorite part of this game is its chill vibe. It's a great game to pick up for just a few minutes at a time when you need some stress relief. This game's recently released sequel, Alto's Odyssey, is just as excellent, swapping icebergs for sand dunes.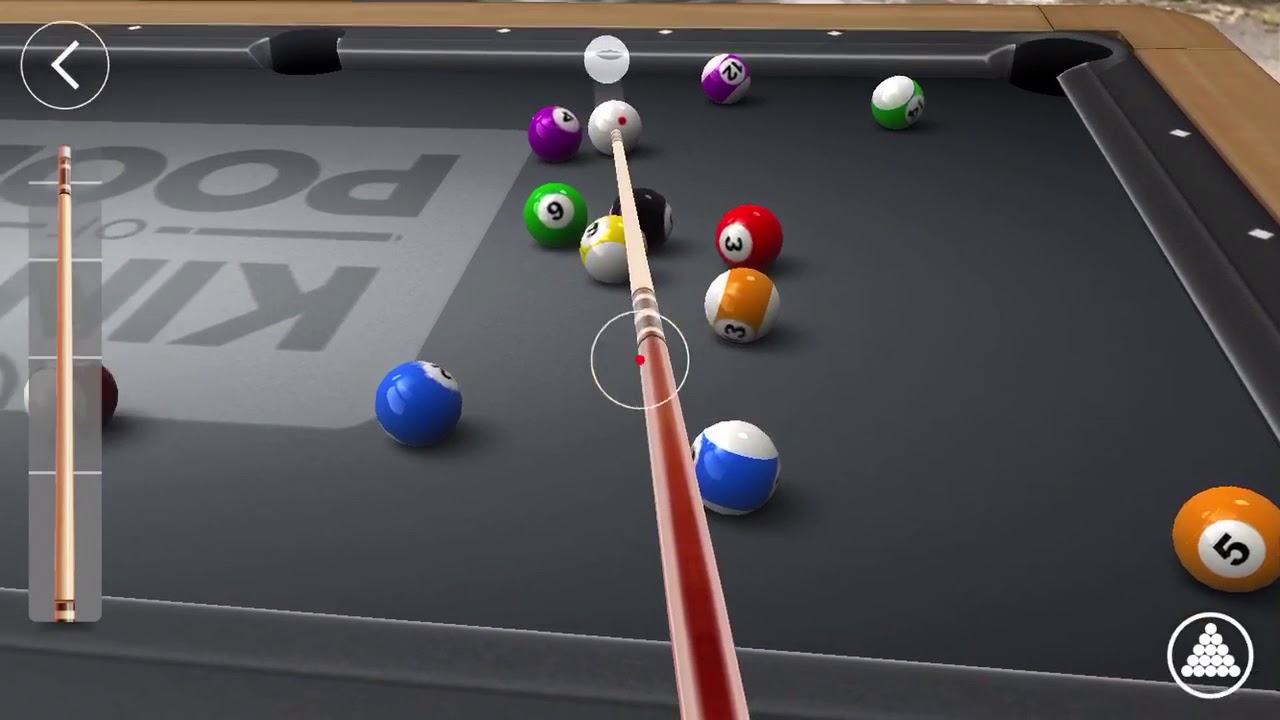 Kings of Pool
Uken Games | iOS, Android
If 8-ball or 9-ball pool is your thing, Kings of Pool has one of the most realistic experiences available on the App Store. You can face off against other players from around the world or form a club of fellow players and take on opponents together. The app was recently updated with full support for augmented reality, meaning you can put the pool table right out in your living room like it's the real thing.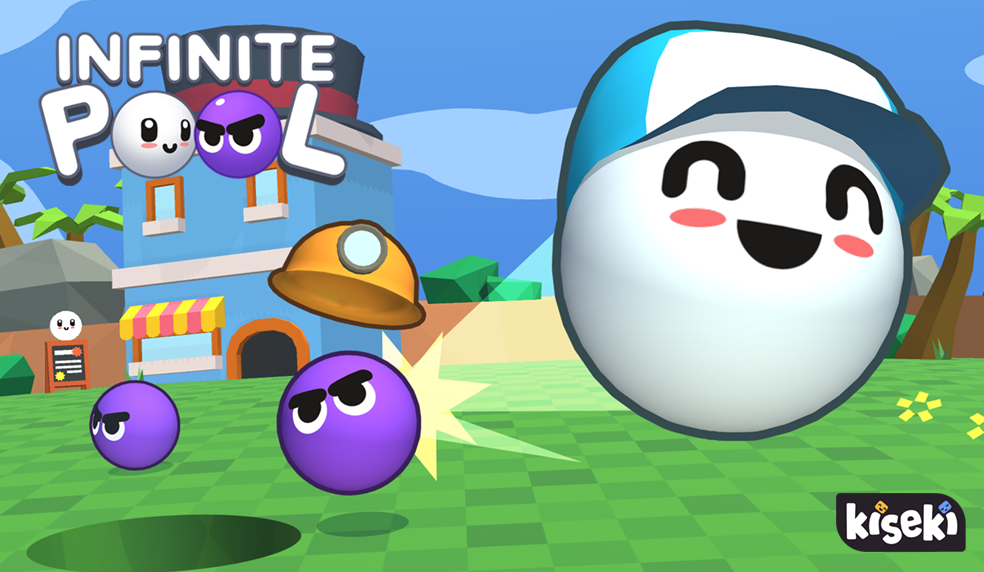 Infinite Pool
Kiseki Games | iOS
Infinite Pool offers a more arcade-focused pool experience with special tables that can transform the game into a soccer match or a variety of other sports. The animated balls all feature cute life-like designs and react adorably when you hit them across the table. Dress up the pool balls in everything from rare hats to cool sunglasses.
Trials Frontier
RedLynx | iOS, Android
If you're looking forward to the new Trials title Ubisoft announced at this year's E3, Trials Frontier is a great way to get yourself back up to speed. The game offers the same physics-based gameplay you've come to expect, complete with the sick wheelies, jumps, and flips that the franchise is known for. This free-to-play title offers more than 250 missions to dig into and claims to offer more than 50 hours of story-driven gameplay.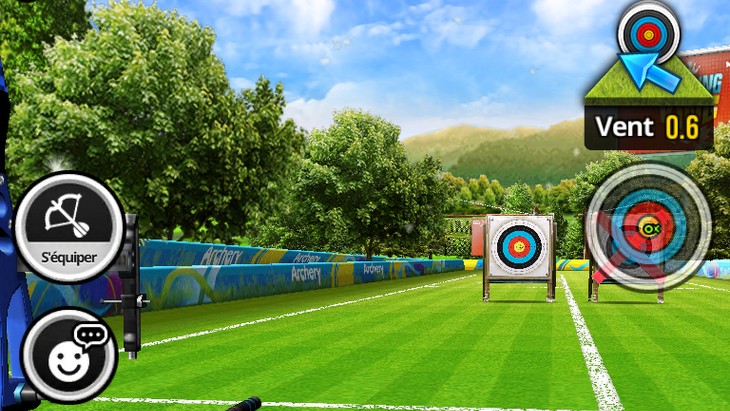 Archery King
Miniclip | iOS, Android
Yes, archery. We had way more fun with this free-to-play title than we expected. Players go head-to-head with other people from around the world, and in most cases, you can even see the face of the person you're playing, if their save is connected to Facebook. Vanquish your opponent by flicking your arrow towards the target just right and you'll unlock better gear to help you climb the ranks.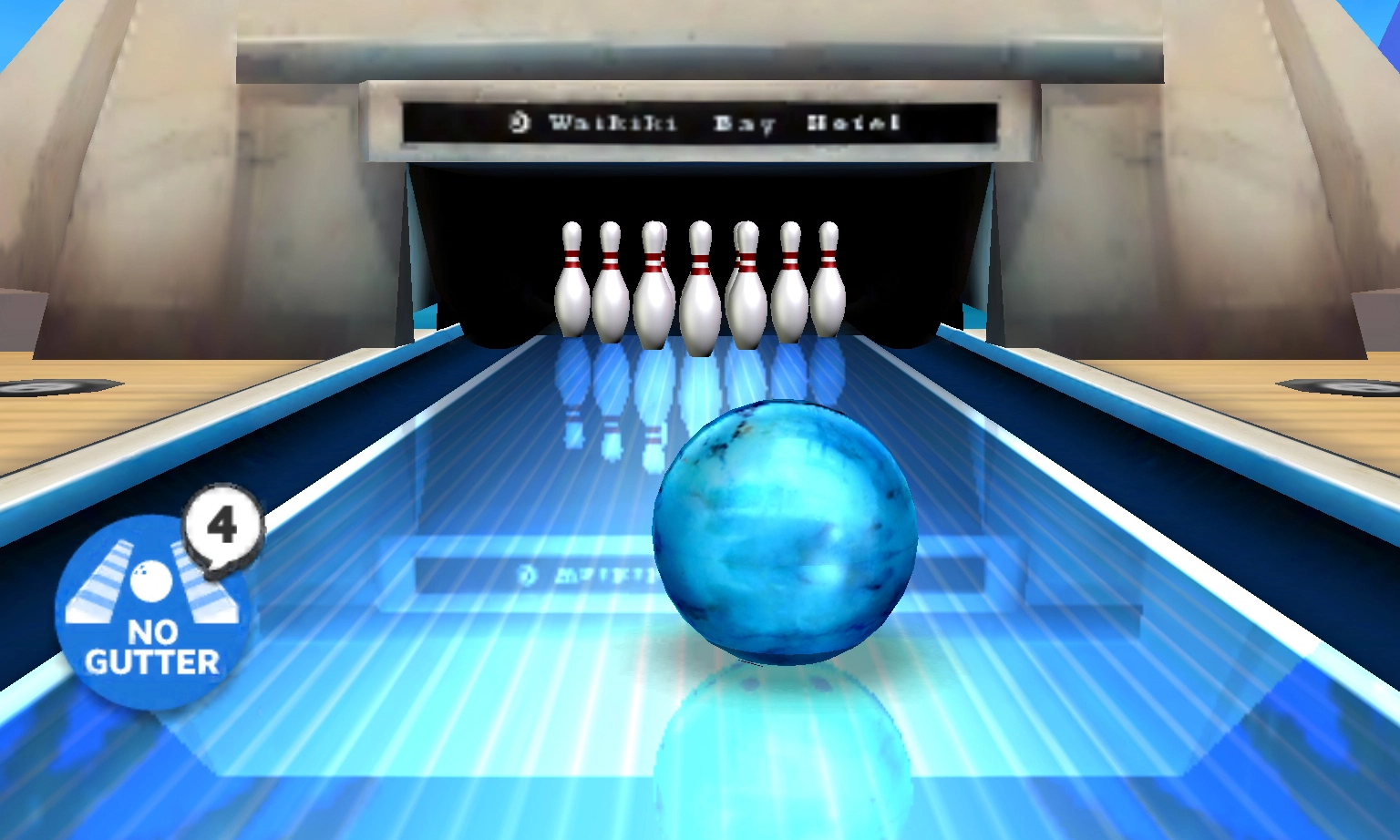 Bowling King
Miniclip | iOS, Android
Crafted with care by the same developer as Archery King, Bowling King puts you head to head in a one-on-one bowling match against another human opponent. If you've ever seen those bowling championships on ESPN 2, you'll know that bowling can actually be quite intense when the match is on the line. Like other titles in this franchise, you can upgrade your gear, leading to better bowling balls that offer greater speed or control as they move down the lane.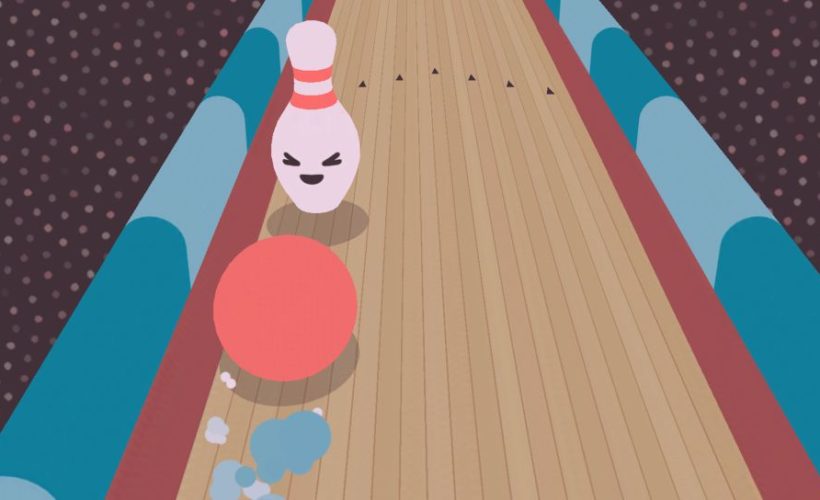 Kingpin Bowling
The Frosty Pop Corps | iOS
If you're looking for a more arcade-like bowling experience, it doesn't get much more arcadey than turning a bowling game into an endless runner. You'll be guiding your ball down the lane for all eternity, or at least until it runs into a soda drink, a pencil, or any number of other giant things that don't belong in the middle of a bowling alley. There are some in-game ads to deal with, but the way the animated bowling pins cheer for you when you hit them almost makes it all worth it.
GRID Autosport
Feral Interactive | iOS
Yes, racing games are popular enough that they have their own separate category on the App Store. But for those who insist that race car driving is a sport, GRID Autosport is the latest kid on the block and it's well worth your time. Racing games have had console-like graphics on mobile for years but GRID raises the bar once again.
What's especially nice about this game though is that it's a premium $9.99 offering and developer Feral Interactive claims that all future cars and tracks can be downloaded for free. As most other popular racing games on mobile are free-to-play, GRID Autosport offers a refreshing alternative that won't be constantly throwing banner ads in your face.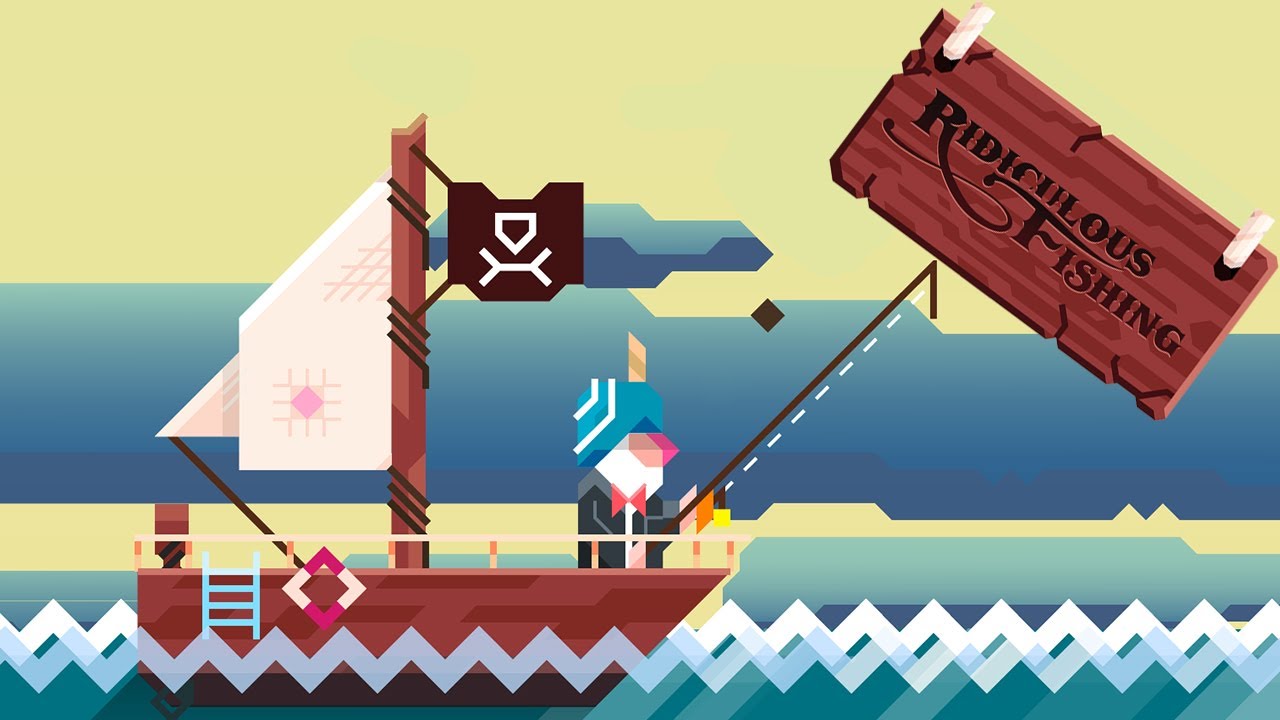 Ridiculous Fishing
Vlambeer | iOS, Android
This title from developer Vlambeer lives up to its name as the most ridiculous entry on our list. Sure, there are more realistic fishing games on the App Store if you are so inclined. But only Ridiculous Fishing lets you catch hundreds of fish at a time and then hands you a gun and lets you shoot them out of the air as they pop out of the water. The more fish you catch… er, shoot, the more items you'll unlock, giving you access to fishing rod upgrades and plenty more guns.
Jason M. Gallagher is a freelance contributor. You find all of his work here.