Sponsored
Topps Project 2020: Sophia Chang's Hustler Mentality
Topps Project 2020 is a window into artist Sophia Chang's evolving brand.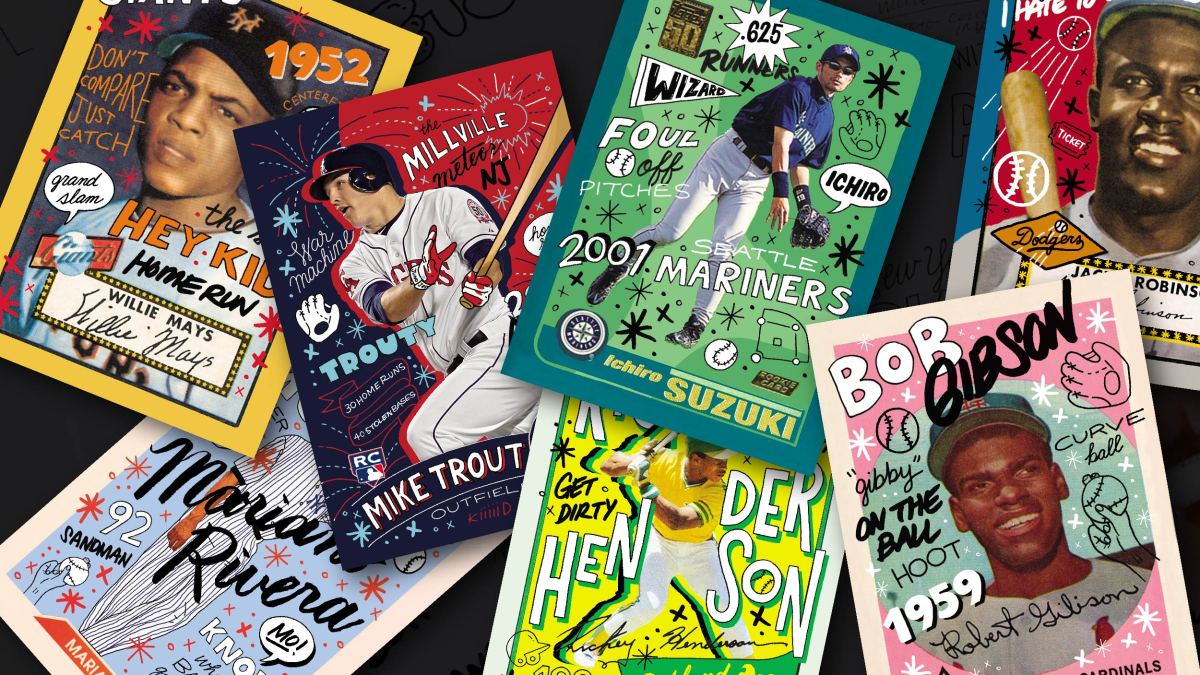 Presented by: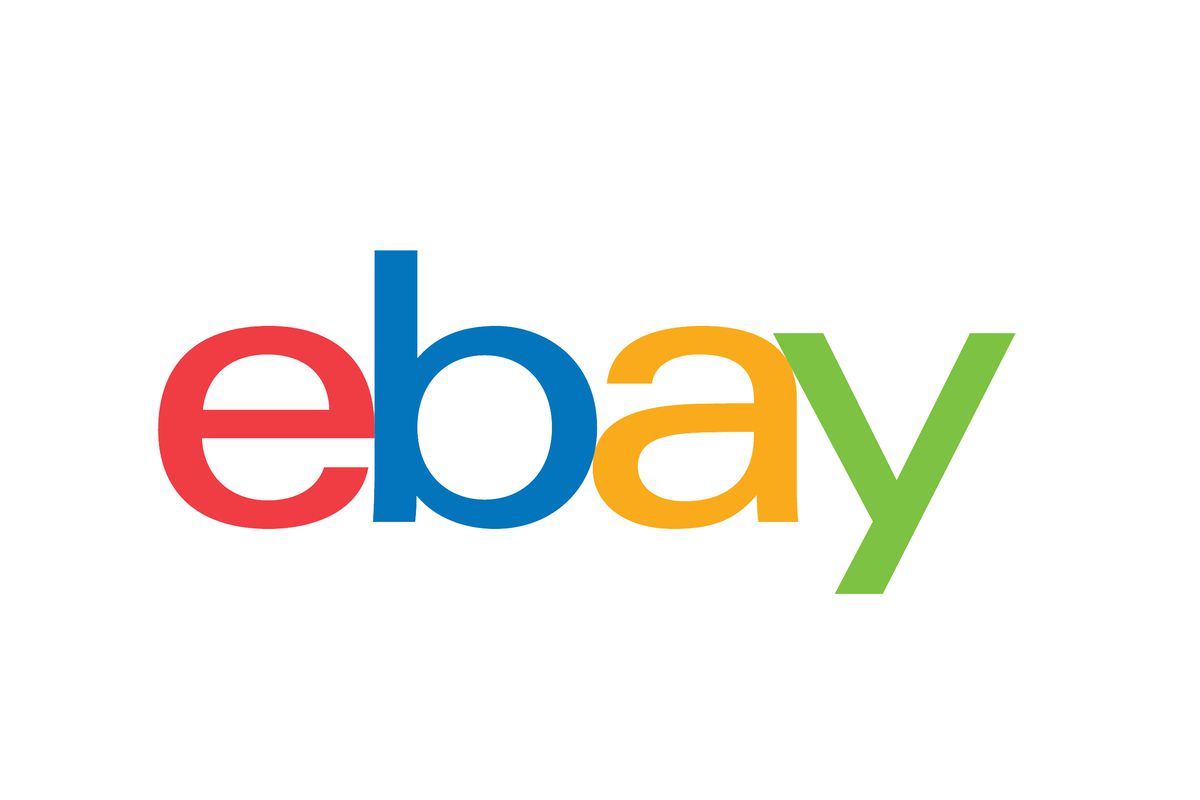 This story appears in the Den of Geek x eBay special edition trading card magazine.
Sophia Chang realized interest in her work on Topps Project 2020 was skyrocketing when her street art-inspired Jackie Robinson card was auctioned on eBay for $4,500. To the artist, it was a green flag. "I was like, 'Whoa, something is happening here and I need to pay attention to this.'"
Chang was not alone. The notoriety and financial boon of Topps Project 2020 took even the trading card company by surprise. Inspired by sneaker culture and streetwear, Topps embarked on a year-long event series that features 20 contemporary artists reimagining 20 iconic baseball rookie cards for a complete set of 400 cards. Using a print-on-demand model, each card is released on the company's website for a 48-hour window, with single cards selling for a premium price point of $19.99. Great art, even at 2.5 inches by 3.5 inches, comes at a cost.
The project started slow; no print run cracked 4,000 through the first 28 released cards. Topps was also forced to indefinitely postpone planned in-person promotional events after the coronavirus pandemic put the Major League Baseball season on hold. But it's possible this worked in Topps's favor. The low early print runs caught the attention of collectors who were reselling cards on eBay for significant profits.
By the time her fifth card, a recreation of Willie Mays's 1952 rookie card, was released, Chang knew the demand was so high that she couldn't pass up buying her own artwork. But buying up her cards only to sign and resell them wasn't financially feasible or the most efficient method, so Chang let the market come to her. Through Chang's personal website, people who purchased her Topps cards can purchase her signature by shipping the card directly to Chang, who signs the card and ships it back.
It's one example of how Topps Project 2020 continues to evolve. For artists, it has opened up new revenue streams and expanded their fanbases, an unexpected home run during an uncertain time for an artist and small business owner like Chang.
"The majority of my illustration work is marketing [and] advertising," she says. "So when there were a lot of brand activations, I'd be out there doing live illustrations or customizations for people, or just campaign work. Obviously, those budgets were severely cut, so I was pretty worried."
Making it as an artist is a grind even in normal economic times. Chang has made sure to diversify her resume; she's worked with major retail clients, created online startups, and teaches courses for small business owners.
"It's a classic hustler's mentality," Chang says. "We're all in here to win, everyone's trying to chase the same check. What can you do to put your best foot forward to make that happen for yourself? It's not other people's job to know that you exist, it's your job to make sure they know you exist."
Chang's hustler mentality was forged in the borough of Queens, where she was born and raised. Chang continued her education in New York City at Parsons School of Design, working part-time at sneaker stores before interning at Complex magazine and for a streetwear graphic designer. "I was always into sneaker culture, streetwear culture, which kind of merges with art," she says.
But baseball was something different. Though Chang says she's been to her fair share of games growing up in New York, she wasn't immersed in the baseball world or the trading card hobby when she started on Topps Project 2020: "I had no idea what baseball card culture and the industry looked like, especially now during COVID."
It turns out there was a huge market for Topps's mashup of art and baseball. The early adopters on Topps Project 2020 cashed in on the low print run cards. By the 88th card release, Keith Shore's cartoon rendering of Ken Griffey Jr., Topps Project 2020 had become a gold rush. Shore's Griffey Jr. featured the highest print run to date at 99,177. As of press time, 10 cards reached a print run of 35,000 or more. Since then, the artists themselves have reclaimed the secondary market by offering signatures and unique extras. For example, with her Rickey Henderson card and signature, Chang offered collectors a chance to purchase a hand-illustrated baseball in a style that evokes her New York City roots.
"Growing up in New York, it's busy, right? The subway is hyper-stimulating. There's a guy falling asleep, there's someone reading, there's someone about to rob someone, there are all these ads, and there's the song blaring through your headphones. When you think of New York, it's this perfect symphony of drivers, bikers, skaters, rollerbladers, pedestrians, and all this stuff. It just works perfectly, as crazy and chaotic as it is. And maybe, subconsciously, that's what comes through."
Boiling down her illustration style, Chang says, "How can I be inviting with a lot going on, but also pay homage?" Now bi-coastal, Chang is currently working and living in Los Angeles. But Queens remains a huge inspiration and cultural touchpoint for her Project 2020 illustrations: "82nd Street, by Jackson Heights, there's all this graffiti. We would ride past Five Points all the time. That visual art was always so prominent in my environment."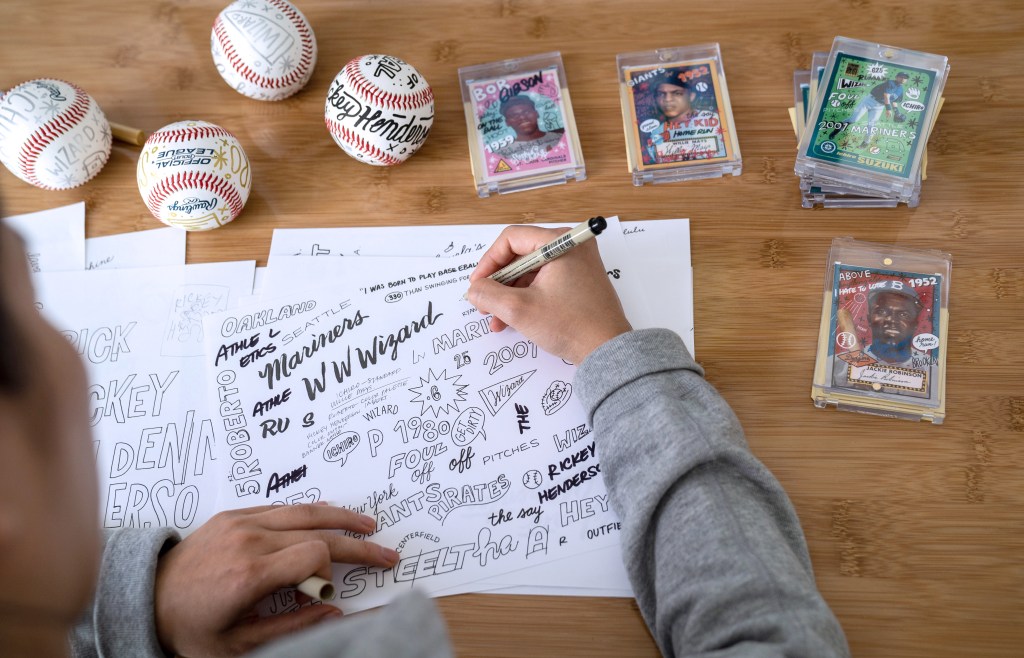 Chang says she carefully researches each player before designing the card for Topps.
"How can I, as an illustrator, elevate the storytelling through my art, but also encapsulate what fans of this specific player might recognize or know, whether it's quotes from them, the specific role they play, or anything that they've accomplished?"
To Chang, the most exciting aspect of Topps Project 2020 is that it allows her to create what she's calling a "thesis," a body of work that merges baseball, baseball card culture, and street artist culture.
"What I loved about the entire curation of all the artists is that they're all so different," Chang says. "They all have a really different style and aesthetic, from paintings to something more cartoony or illustrative like my style."
A variety of factors have contributed to the success of Topps Project 2020. The absence of professional sports during the COVID pandemic may have reignited interest for fans who gave up the baseball card hobby long ago. New collectors may flock to a certain player or a specific artist or just hope to cash in on the secondary market. Others may be drawn to Project 2020 solely to collect one-of-a-kind art through an unprecedented baseball card series. Whatever the motive or preferred method of collecting the set is, it's undeniable this combination of pop art and baseball was a winning concept, for fans and artists alike.
"People who weren't familiar with my work are now discovering me, along with other artists," Chang says. "Project 2020 really shows the market that illustrators and artists do have a very strong play and can move volume and move units with our art."