News
Link Tank: Why You Should Watch The Mitchells vs. the Machines on Netflix
A review of The Mitchells vs. the Machines, Ewan McGregor talks Obi-Wan Kenobi, Invincible renewed, and more in today's Link Tank.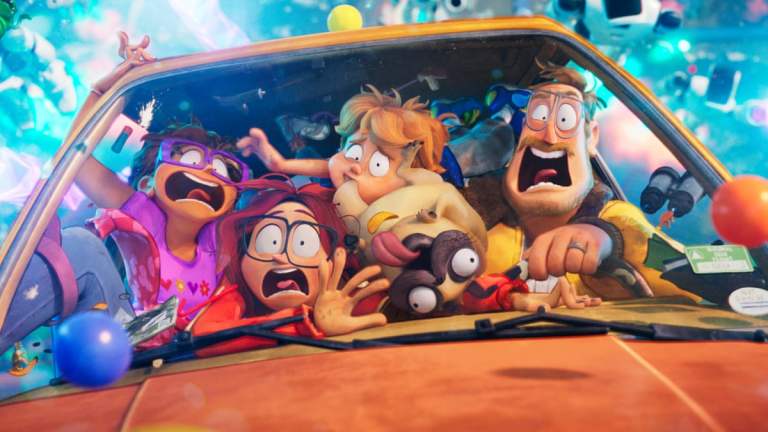 The Mitchells vs. the Machines, now available to stream on Netflix, is a one-of-a-kind animated movie.
"If Spider-Man: Into the Spider-Verse established Sony Pictures Animation as one of the most exciting studios making animated movies right now, The Mitchells vs. the Machines, now streaming exclusively on Netflix, solidifies that reputation. Like Spider-Verse, the movie is produced by The Lego Movie impresarios Phil Lord and Chris Miller…"
Ewan McGregor talks the upcoming Obi-Wan Kenobi series on Disney+ and what sets it apart from the Star Wars prequels.
"Ewan McGregor got a bit more candid about the prequels in a new interview with The Hollywood Reporter. The Obi-Wan Kenobi star shared his excitement about the upcoming Disney+ series, saying: 'I'm really excited about it. Maybe more so than the first ones, because I'm older — I just turned 50 — and I'm just in a much better place.'"
The United States' Founding Fathers almost considered a monarch after after the establishment of the new country.
"The year was 1786, and America was in trouble. During the precarious months preceding the Constitutional Convention, Nathaniel Gorham, the former President of the Continental Congress, secretly concocted his own plan to save the fragile, new nation: He invited Prince Henry of Prussia to rule the United States as its king."
YouTube is apparently testing a time-linked video comment feature. Here's what that could mean.
"YouTube is testing a new feature that lets you view comments timed to the exact moment you're watching in a video. To find out if you're part of the experiment, visit the comments section on YouTube's iOS or Android app, tap the Sort button, and look for the 'Timed Beta' option. Details are scant; there is no word on whether this will become available on the web, as well."
Amazon just renewed their animated superhero series Invincible for not one but two more seasons.
"It shouldn't be a surprise. Robert Kirkman's animated adaptation of his own 2003 comic has been even more popular and well-reviewed than its source material, thanks to its airing on Amazon Prime. Clearly, Amazon isn't unaware of this fact, since it's just renewed Invincible for not one but two more seasons."
Pet adoption has gone way up since the start of the pandemic lockdown. Science explains why pets are so good for people's mental health.
"It's no secret this past year has taken a toll on our collective mental health. Between lockdowns that shut down social life and the uncertainty of a world racked by Covid-19, it's been a lot. But for millions of people around the world, there's one factor that's helped keep them afloat: their pets. Humans have forged stronger bonds with existing pets and adopted new animals at a rapid pace during the pandemic."