News
Link Tank: What Viewers Are Left Wondering After Dark Season 3
Dark Season 3 questions, Cards Against Humanity, an exoplanet with an exposed core, plus more in today's Link Tank!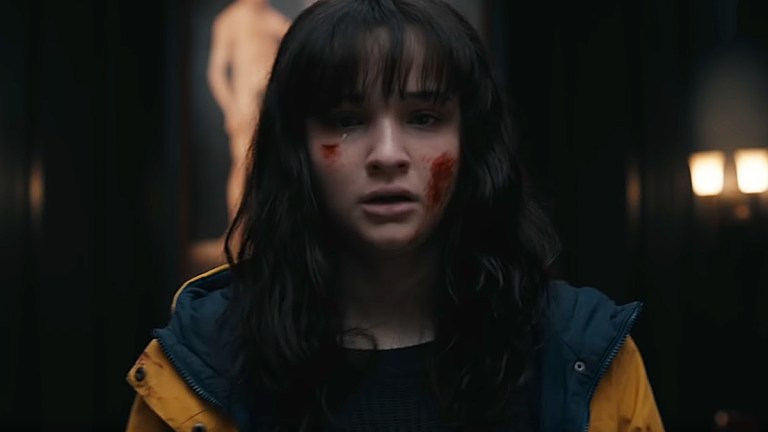 While the final season of Netflix's Dark gave us a hell of an ending, it also left plenty of rooms for questions and theories.
"Dark's ultimate season isn't without its faults, and a major chink in its armor is the show's disinterest in concluding with a clear, picture-perfect explanation for everything — and not just the phenomenon that caused everything — that's happened throughout its three-season run, and especially Season 3.
A fascinating glimpse into the exposed core of a newly discovered exoplanet may be the secret to learning about what other planets are made of.
"Since 2018, NASA's Transiting Exoplanet Survey Satellite (TESS) has scoured the skies to search for strange alien worlds spread out in different parts of the universe. But, until now, it's never seen anything like TOI 849 b. That's because TOI 849 b is not really a planet. Instead, it's likely an exposed core of a planet — a frail skeleton that either lost its atmosphere over time or never fully formed to become a planet in the first place."
Cards Against Humanity employees are unionizing due to a reportedly toxic work environment.
"In a statement released earlier today, Cards Against Humanity Workers United announced that they had signed up with Chicago and Midwest Regional Joint Board, and are 'optimistic' that the owners of the company will voluntarily recognise their decision."
In this social distancing age, a virtual assistant may just be the help you need to work more efficiently. Learn all about how to hire one.
"Working from home has its benefits, but it's not all smooth sailing. Whether you're trying to keep kids occupied while working full time or wrangle a large team via video chat, one thing we could all use is an assistant. But with a global pandemic, it's not wise to add a person to your cramped quarters. Enter the socially distant virtual assistant."
The second season of the Twilight Zone reboot isn't without flaws to say the least, but it's showing a lot of promises.
"Jordan Peele as the executive producer and host of a Twilight Zone revival seemed like a slam dunk idea, but the reboot from CBS All Access stumbled in its first season, failing to live up to the weighty expectations that come with its title. The fundamentals were all there, though, so there was an opportunity for the show to course correct. Did it?"
Check out these 35 offbeat holidays you can celebrate in July.
"The big fireworks show may come at the beginning of the month, but there are plenty more celebrations to keep you feeling Yankee Doodle Dandy all the way through to August."