Link Tank: The Hidden Secrets of Christmas Vacation
Learn some fun facts on the holiday classic, Cowboy Bebop got canceled, Guy Ritchie has a new movie coming out, and more in Link Tank!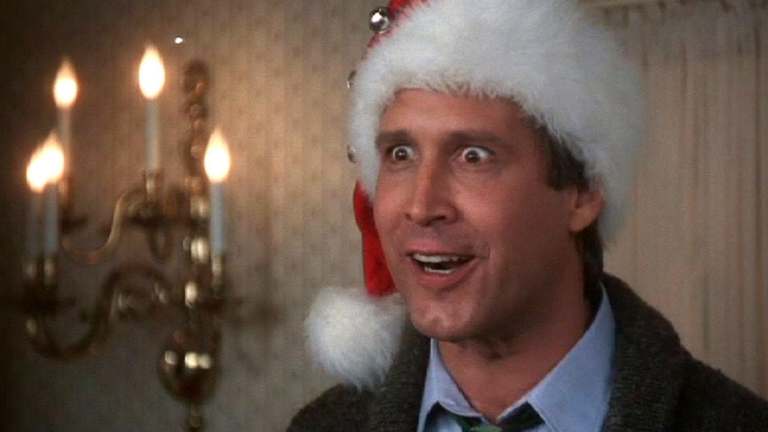 Did you know National Lampoon's Christmas Vacation is based on a short story? Learn all about that and more fun facts on the holiday classic.
"On December 1, 1989, a new chapter of Griswold family dysfunction was unleashed upon the world when National Lampoon's Christmas Vacation made its debut in movie theaters and an instant holiday classic was born. Here are some things you might not know about everyone's favorite Christmas comedy."
Guy Ritchie returns in the most Guy Ritchie movie yet; Operation Fortune: Ruse De Guerre.
"Early 2020 action movie The Gentlemen kind of suggested that Guy Ritchie had embraced self-parody, both because the movie was basically just a run of Guy Ritchie's favorite Very British action tropes and because it was originally pitched under the Very British title Toff Guys, but if that was self-parody, what the hell is this trailer for Operation Fortune: Ruse De Guerre?"
Our first look at Quantic Dream's Star Wars game Eclipse showcases some beautiful imagery of the high republic era.
We already knew this was coming, but a reveal at The Game Awards tonight makes it official: Quantic Dream, the controversial developers of games like Detroit: Become Human and Heavy Rain, are working on a brand new game set in the Star Wars universe, on what looks like a brand new world of their creation.
Parks and Recreation star and woodworking expert Nick Offerman has joined HBO's The Last of Us cast.
"As someone who has a cat named Benjamin Wyatt, this delights me. Nick Offerman is joining the cast of The Last of Us as Bill, proving that this HBO show continues to be made for just me. The recasting comes from Con O'Neill having a scheduling conflict, so Offerman will star as Bill instead, alongside Murray Bartlett as Frank."
Only a couple of weeks after its release, Netflix has already pulled the plug on the live-action remake of Cowboy Bebop.
"Netflix's Cowboy Bebop ended on something of an interesting cliffhanger with its first season, but from the sounds of things, the recently released show's luck has run out. According to the Hollywood Reporter, Netflix has decided to cancel Cowboy Bebop after its first and seemingly only season. Never one to explain precisely why it chooses to bring projects to an end, Netflix has not given a reason as to why Cowboy Bebop got the axe, but it stands to reason that the cancellation had something to do with the show's lackluster reception from both fans and critics alike."
Tails, Knuckles, and Jim Carrey's mustache shine in the trailer for Sonic The Hedgehog 2.
"Sonic the Hedgehog 2 will give fans their first proper look at Tails (voiced by Colleen O'Shaughnessey), the tail-spinning fox who joins Sonic (voiced by Ben Schwartz) for the sequel. Besides that, Sonic the Hedgehog 2 keeps using classic elements from the game to please fans of all ages, as the Chaos Emeralds are now part of the cinematic universe based on Sega's mascot."