News
Link Tank: Star Wars Ahsoka Series Adds a Key Villain
An Admiral (not Thrawn) is joining Ahsoka; exciting new LEGO sets have been unveiled, Warner Bros. finds themselves amidst a hefty lawsuit, and more in Link Tank!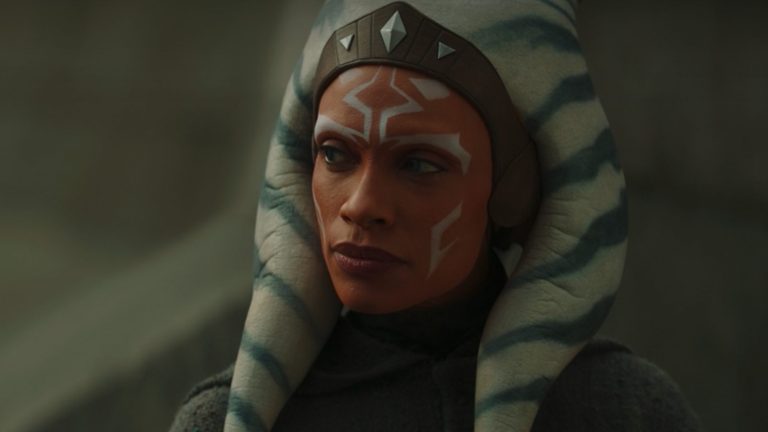 Actor Ray Stevenson has joined the cast of the Star Wars Ahsoka series as an Admiral of some sort but isn't playing Grand Admiral Thrawn.
"It looks like we're finally getting some more details about the Rosario Dawson-led Ahsoka series, scant though they may be. In the latest casting news, we learn that Ray Stevenson, known for playing Volstagg in the Thor movies, has been announced as a villain in the series. The only detail we have other than that is that he will be playing an admiral. And no, this is not the admiral Ahsoka was on the hunt for when she made her live-action appearance in the second season of The Mandalorian. That would be Grand Amiral Thrawn."
Read more at Giant Freakin Robot
In just a brief line of dialogue, Wanda Maximoff gives us some insight into her character's feelings during Doctor Strange in the Multiverse of Madness.
"The new trailer for Doctor Strange in the Multiverse of Madness dropped during the Super Bowl, and with it came gift after gift for fans of Elizabeth Olsen's take on the Scarlet Witch. Wanda Maximoff has had quite the struggle throughout the Marvel Cinematic Universe since her introduction in Avengers: Age of Ultron, and time and time again, she's made to feel as if she is a liability for her powers—made all the worse by WandaVision and what happened when she lost control."
LEGO has revealed their first set from The Book of Boba Fett, and of course, it's The Mandalorian in his sleek new starfighter with no Boba Fett figure to be seen.
"The Book of Boba Fett set, 75325 The Mandalorian's N-1 Starfighter, has been revealed by Amazon. Other than pictures, there are scant details about it, but we can see that it comes with Din Djarin and Peli Motto Minifigures along with Grogu and a BD Droid."
The popular toy brand has teamed up with PlayStation to create a fantastic set based on Horizon Forbidden West in another awesome LEGO reveal.
"In May, LEGO will release a 1,222 piece set from Guerrilla's latest game, Horizon Forbidden West. And though that game isn't out until Friday, fans of the franchise will surely recognize this unmistakable machine: the Tallneck. The Tallneck is one of the few docile species in the world of Horizon; it's a key ally in opening up the map of main protagonist Aloy's work. Each section of the map has one Tallneck and Aloy must figure out how to get to the top of it to unlock the rest of the area. That was true for Zero Dawn and it's true for Forbidden West too."
The lawsuit between Warner Brothers and Village Roadshow is getting nastier each day.
"It turns out that Village Roadshow's lawsuit against Warner Bros. over the day-and-date streaming release of The Matrix Resurrections was merely the first prong in a multi-pronged attack against Warner Bros. and its commitment to HBO Max. The suit, filed last week, suggested that Warner Bros. launched the new Matrix sequel on streaming specifically to tank its viability at the box office and stop Village Roadshow from making any money, jeopardizing its position as a co-owner and co-financier of the series. It also accused WB of not consulting Village Roadshow on the new release strategy despite working out 'acceptable accommodations; with stars Keanu Reeves and Carrie-Anne Moss as well as director Lana Wachowski."
Sorry, Spider-Man, but your outing as Nathan Drake in the movie Uncharted is not doing too hot with movie critics right now.
"The Uncharted movie won't be out stateside until later this week, but it's been out internationally for a few days, having released in a handful of markets last Thursday and Friday. So far, the cinematic adaptation of a popular video game series is being received about as well as any other cinematic adaptation of a popular video game series."