News
Link Tank: Spirited Away Celebrates Its 20th Anniversary
Spirited Away turns 20, Sexy Beasts is boring, you should consider binging the original Planet of the Apes, and more in Link Tank!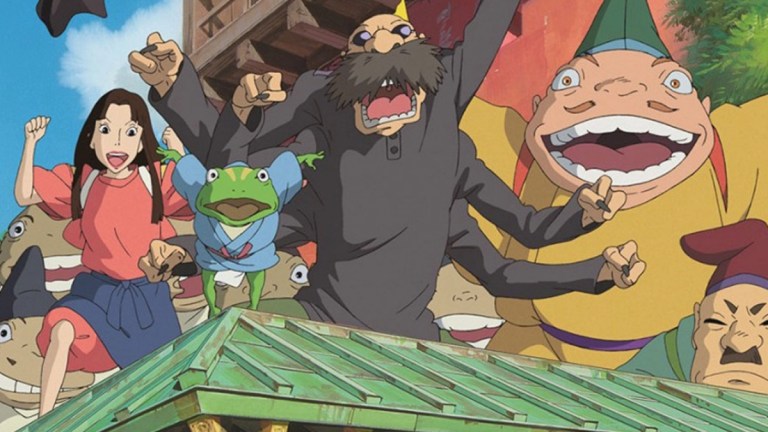 Two decades later and Hayao Miyazaki's Spirited Away remains one of the most gorgeous animated films ever produced.
"It's been 20 years this week since Hayao Miyazaki's wondrous rite-of-passage saga Spirited Away was first released in theaters in Japan. The winner of the 2003 Academy Award for animated feature and, up until just recently, the highest grossing film in Japanese history."
Why you should revisit the original Planet of the Apes series streaming on HBO Max right now.
"The newer films may have nailed the visual aesthetic of a simian-ruled Tomorrowland in a way the classics never could. But it's the core of the original Planet of the Apes that makes it one of the most brilliant, innovative, and absurd sci-fi franchises ever. It's also dark as hell. Here's why you should go ape and binge all five classic Planet of the Apes movies on HBO Max right now. But before you do, here's what you need to know first."
Has the MCU found its Storm? Who Michaela Coel could be playing in Black Panther: Wakanda Forever.
"Last night news broke from Variety that Emmy award-nominated I May Destroy You actress, director, and writer Michaela Coel will be joining the cast of Marvel's Black Panther: Wakanda Forever. Coel joins Danai Gurira, Letitia Wright, Daniel Kaluuya, Winston Duke, Lupita Nyong'o, Florence Kasumba, and Angela Bassett, who will be reprising their roles from the original film. Ryan Coogler returns as director and production on the film has already begun in Atlanta."
How exactly is Transformers: Rise of the Beasts going to adapt the Animal Transformers to the big screen?
"After years of luring audiences back into theaters with the promise of actual real-world vehicles transforming into gargantuan alien robots, the live-action Transformers franchise is finally getting into Beast Wars territory with director Steven Caple Jr.'s Transformers: Rise of the Beasts. The idea of Optimus Primal teaming up with Optimus Prime on the big screen is certainly a compelling one, but Rise of the Beasts' promise of transforming animals raises an important question: visually, how is this going to work?"
The 2020 Tokyo Olympics are paying tribute to one of Japan's biggest industries.
"For the nerdy among us, Japan is practically synonymous with video games. And if you play video games and happened to watch the opening ceremony for the biggest sporting event of the year, you probably went, 'wait a minute, is that…?' Oh, it was. Actually, there was a slew of musical references that will likely only be legible to gamers, particularly those with a penchant for classic Japanese role-playing games."
Somehow, Netflix found a way to make its reality show Sexy Beasts, where contestants go on blind dates in costumes, extremely boring.
"Dating is a specific form of torture that requires the illusion of interest, using the same skillset as a tenacious job search or looking to buy in a competitive real estate market. Every princess who finds their little prince must first kiss a grip of frogs while enduring an internal debate about whether or not the person in front of them has the unique combination of looks and personality that is compelling enough for them to live with for longer than one night."