News
Link Tank: SDCC Party Scene Is Heating Up With UpsideDown-load
Reserve your spot to one of SDCC's best parties, David Harbour reached out to Ryan Reynolds after Hellboy flopped, the Duffer Brothers launched a new production company, and more in Link Tank!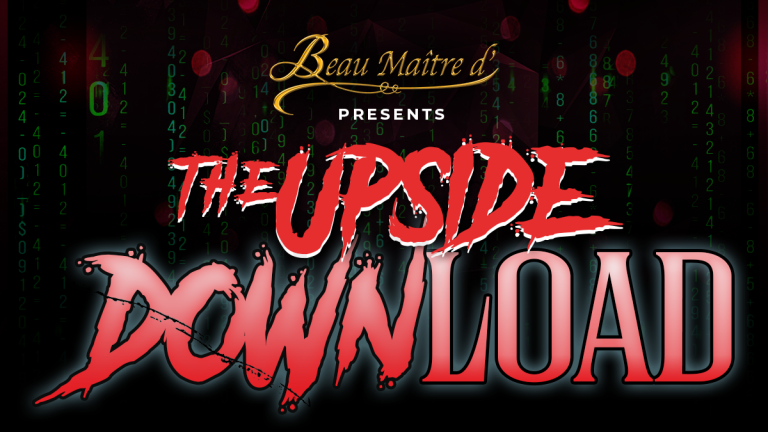 Be the first to step into The UpsideDown-load, a digital and darkened world that will take over Gaslamp San Diego during Comic-Con. We'll be there! Come hang out with the Den of Geek team at this epic SDCC party.
"This top-notch experience is brought to you by Beau Maître d' San Diego's premier private event production – delivering beauty, excellence, and unmatched quality. You can expect tray passed tasteful small bites, comic con themed cocktails and state-of-the-art sound and lighting that will turn your world UpsideDown. Get ready to party at the iconic Sky Box in the Gaslamp district!"
After Hellboy flopped, David Harbour contacted Ryan Reynolds about coping with a comic book bombing.
"Here's the thing: nobody sets out to make a bad movie. But do to a confluence of unplanned events, studio demands, and poor creative choices, terrible movies just happen. David Harbour recently discovered this after his 2019 Hellboy reboot was a critical and commercial flop. So what did the Stranger Things star do in the wake of the box office bomb? He called up Ryan Reynolds, who has been there before. Reynolds starred in the 2011 disaster Green Lantern, a film widely regarded as one of the worst superhero movies ever made."
We're still waiting on a title and artifact that Indiana Jones will be chasing in the upcoming fifth installment in the series.
"The Lost Ark. Sankara Stones. The Holy Grail. A Crystal Skull. An Indiana Jones movie isn't an Indiana Jones movie if the world's most famous adventuring archeologist isn't going after something tangible. This leads us to believe that in next year's untitled fifth Indiana Jones film, Indy will be doing the same. But, this time, what could it be?"
Thor: Love and Thunder director Taika Waititi asked Jane Foster actor Natalie Portman if she'd like to star in his upcoming Star Wars flick, forgetting she was already in the three Star Wars movies.
"No one seems more satisfied with himself than Taika Waititi. And why shouldn't he be? The Kiwi filmmaker is on top of the world. He's got a Tumblr-approved pirate show, an Oscar for writing a whimsical Hitler movie, and a second Thor movie primed for boffo B.O. Plus he's somehow memory-holed Natalie Portman's legendary portrayal as Padmé Amidala in the Star Wars prequels. Now that we as a culture like those movies for being a singular man's boring but startlingly accurate vision of how democracies fall to fascism, we must feign the surprise that anyone could forget a line reading like 'I will not a condone a course of action that will lead us to war.'"
Stranger Things creators, the Duffer Brothers, are launching their own studio called Upside Down Pictures, which will produce a live-action Death Note series and more.
"Stranger Things creators the Duffer Brothers are set to adapt a live-action Death Note project for Netflix as part of their newest production company, Upside Down Pictures. Not a lot of info was unveiled by Matt and Ross Duffer, other than the fact that it will be a live-action television series adaptation of the Japanese manga and anime. This will mark the second time Netflix is producing a live-action Death Note, with the first dating back to the 2017 film that starred Nat Wolff, Lakeith Stanfield, Margaret Qualley, Shea Whigham, Paul Nakauchi, Jason Liles, and Willem Dafoe."
Before seeing Thor: Love and Thunder this weekend, perhaps consider rewatching one particularly controversial Marvel film.
"Without giving anything specific away, there are a lot of gods in Thor 4. This shouldn't come as a huge surprise considering the movie's villain is named Gorr the God Butcher, but the biggest godly twist comes earlier when we encounter hundreds of them at once. There's a lot to take in — and as far as I can tell, much of it is just jokes dreamt up by director Taika Waititi — but to understand one specific moment, you should really consider watching (or rewatching) Eternals."