News
Link Tank: San Diego Comic-Con 2023 Preview Featuring Exclusive Defiant Cover Reveal
Discover all the goings on at San Diego Comic-Con, featuring an exclusive Defiant cover reveal, Mattel's return to the convention this year, and more in Link Tank!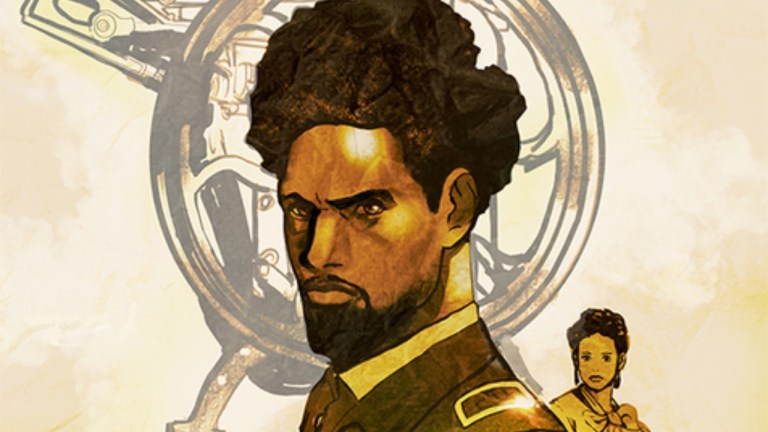 Legion M unites all-star Black Panther team for Defiant graphic novel. Check out our exclusive cover reveal!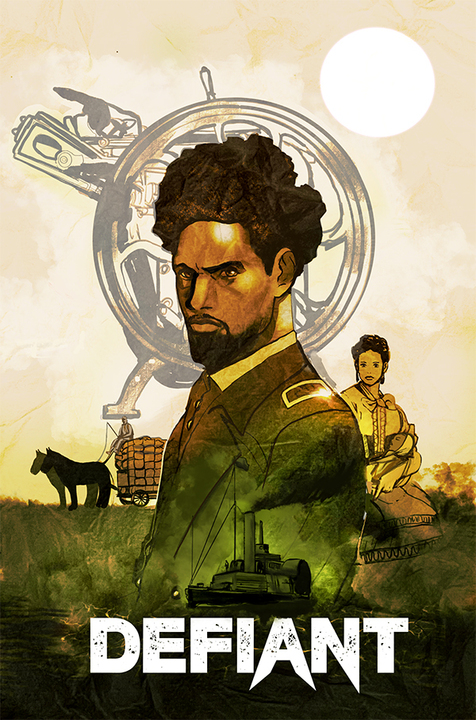 Legion M, the world's first fan-owned entertainment company, announced today that comic book artists Nikolas Draper-Ivey (Static: Shadows Of Dakota, Black Panther soundtrack cover) and Ray-Anthony Height (Marvel Comics' Star Wars: Doctor Aphra) with editor Chris Robinson (Marvel Comics' Black Panther) have joined forces with screenwriter Rob Edwards (Academy Award-nominated films The Princess and the Frog, Treasure Planet) for the upcoming Defiant graphic novel.
Defiant tells the incredible true story of enslaved harbor pilot Robert Smalls, who in the midst of the Civil War, pulled off the most audacious heist in history by stealing a Confederate warship, disguising himself as the Captain, filling it with family and friends and sailing to freedom. He later went on to become a U.S. Representative and authored state legislation providing for South Carolina to have the first free and compulsory public school system.
In their roles, Draper-Ivey will be responsible for designing the overall look of the book cover while Ray-Anthony Height will be responsible for providing artwork that brings the story within the graphic novel to life. Robinson will oversee all aspects in editing the novel together. The team will be together on a panel at this year's San Diego Comic-Con to discuss the project.
Help bring the incredible story of Robert Smalls to the big screen! Discover more about the launch party at San Diego Comic-Con 2023.
"For years there's been memes about Robert Smalls saying 'This should be a movie!' Now you can be a part of making it happen — not by donating money to support a movie, but by investing in the company trying to make it. It won't be easy…movies are expensive, and we'll need to find a studio willing to take a shot on a untold story like this (which is MUCH riskier than making sequels, reboots, or comic book movies). That said, this is a thrilling adventure with potential to entertain and inspire people around the world. And it's based on a REAL-LIFE superhero."
Not only does Mattell have the release of Barbie next weekend, they are also returning to San Diego Comic-Con with a plethora of exciting material!
"Kicking off the SDCC celebration on July 10, Mattel Creations will offer special edition drops during their celebrated '12 Days of Fandom' event. The fan-first celebration of all things Mattel will unveil the latest collectibles from a variety of iconic properties. From now until July 16, badged SDCC participants will be able to apply for access to the official Comic-Con 2023 Exclusives Portal to gain access to products at the show as well as the below fan experiences. Fans can stay up to date on all things 12 Days of Fandom at Mattel Creations!"
DSTLRY is making an appearance at Comic-Con as well with a multitude of fantastic panels, signings, and more!
"DSTLRY Booth at Booth #2314. Exclusive merch including early access to debut release The Devil's Cut through 2 convention exclusive variant covers, a silk-screen poster of the main cover by Jock, and limited availability of Mominu, the publisher's debut limited-run, collectible art toy by Junko Mizuno."
Amazon Prime Day is here! Here are some of the details on the best LEGO deals this year.
"Amazon's annual Prime Day event takes place today and tomorrow and there are bargains to be had in all departments. The deepest discounts are likely to be on Amazon hardware such as Echo, Kindle, Fire TV sticks and so on, but I suspect there'll be a few deals on LEGO, too. You'll need to be a Prime member to take advantage but if you're not one already you can join today."
There are ever more deals stretched beyond LEGO! Learn more about some of the greatest products you can purchase for yourself today!
"This rolling list highlights some of the best ideas for Amazon Prime Day 2023, which runs July 11-12. Items have been selected by our experts (I've been covering Prime Day since 2015, and reporting on tech and consumer products for 20-plus years), and we'll keep this list updated during the event. Note that some deals are limited time only, and may be gone by the time you check."
Mission: Impossible has been a successful series of movies based on a TV show, but it doesn't always work out that way. Here are a number of movies based on shows that failed to capture lightning in a bottle.
"In the 1996 movie Mission: Impossible, the team concept from the TV show it was based on was quickly jettisoned, with most of the team getting killed off early in the film, leaving Tom Cruise's Ethan Hunt as a lone protagonist. Later, beloved boss Mr. Phelps turns out to be a traitor, and thus does not leave the movie alive either. Cruise gambled that audiences were up for that kind of leap, and he was right—they wanted to see Cruise as an action hero, and didn't care if it wasn't, strictly speaking, show-accurate."