News
Link Tank: Pocket Camp, the Free Alternative to Animal Crossing: New Horizons
Animal Crossing: Pocket Camp, free online courses to take, great shows with terrible endings, and more!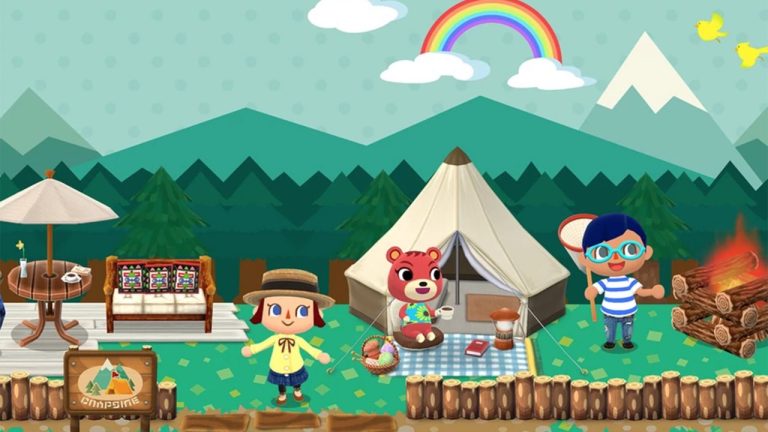 If you can't afford a Nintendo Switch to play Animal Crossing: New Horizons with, check out Pocket Camp!
"Your feeds have almost certainly been taken over by an influx of Animal Crossing: New Horizons content since the Switch game's release on March 20. Friends are gathering on each others' islands and doing stupid shit together; other people are torturing their resident villagers to get them to move off their islands; others have made ridiculously intricate custom designs or caught rare whale shark and showed them off online. If you are someone without a Nintendo Switch, and have no intentions of getting one, but still feel like you're missing out on a Major Cultural Moment, there's an alternative solution, and it's free: the mobile game Animal Crossing: Pocket Camp."
DCEU's Justice League may just be worse than Batman v Superman. Do you agree or disagree?
"When I first saw the Zack Snyder/Joss Whedon-directed mishmash that is Justice League, it was after films like Wonder Woman, Spider-Man: Homecoming, Guardians of the Galaxy Vol. 2, and Thor: Ragnarok had come out, which did make things easier for the film that was going to bring together one of the greatest superhero teams in comic book history."
Volunteer at The Smithsonian to help transcribe the notes of American astronaut and physicist Sally Ride!
"On June 18, 1983, Sally K. Ride made history when she became the first American woman to travel into space. Now, the Smithsonian Institution is making the history of her incredible decades-long career more accessible to everyone—and they need your help to do it."
Check out these free online courses you can take right now during the pandemic quarantine.
"It's the perfect time to explore areas you never got to when you were in school, pick up a new skill, and maybe even prepare to switch careers since quarantine gives you lots of time to think about what you really want in life. We've found some free online classes that will put the present in perspective with history, improve the cooking you're doing so much of lately, and even help you earn money from your abode."
A new Guardians of the Galaxy Vol. 3 leak teases Rocket Raccoon's MCU origin story.
"Guardians of the Galaxy Vol. 3 is a long ways away, so for those looking for more info, it's good to look to the previous GotG movies for clues. Just yesterday, director James Gunn participated in a live watch of the first Guardians movie, answering fan questions and sharing stories from the set along with others from the film. The Twitter commentary was mostly just fun trivia, but at one point, a reveal dropped concerning everyone's favorite talking urban animal, Rocket Raccoon."
There are few things more disappointing than a great TV show with an atrocious ending. Here are five such letdowns.
"Television can be a rough business—just look at what's happening right now, with social distancing guidelines shutting down productions across the country. Even under normal circumstances, how Hollywood runs means that shows have to end before their time, leading to botched storylines and clumsy epilogues. Here are some key examples."