Features
Best Marvel Comics to Binge Read on Marvel Unlimited
Since none of us are going anywhere for a while, here's a list of Marvel Comics that will keep you busy while you binge read on Marvel Unlimited.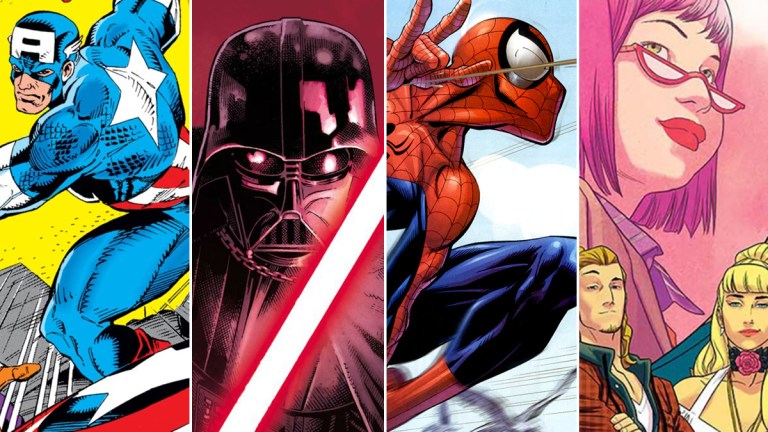 With an enormous swath of the world involved in varying degrees of social distancing, many of us suddenly find ourselves with a lot of time on our hands. Never fear! There are more options for streaming comics than ever before, and that means we have access to more of comics history, more hidden gems, and more epochal runs than ever before. But the variety of options to read can be daunting. That's why we've put together a recommendation list of some of our favorite comics binge reads to help you through quarantine.

Marvel Unlimited has been around for more than a decade. It runs about six months behind print release of books, so it's a good way to stay sorta-current with the stories you love. But the real draw is the back catalog: with 25,000 issues in its library, you've got access to some of the most important and most entertaining runs of superhero books of all time. From Lee and Kirby creating the modern superhero comic in the pages of Fantastic Four through Chris Claremont and John Byrne revolutionizing the X-Men, and through several Wars (Secret, Infinity, or Civil), everything is here.
You don't need us to tell you to read some of these stories. You know "The Dark Phoenix Saga," Kraven's Last Hunt, "Demon in a Bottle," or Jonathan Hickman's behemoth are all important and good. And some of them, Marvel's even giving you for free. We're going to skip over some of the obvious ones and point you towards hidden gems, the harder to find stories that fill in the edges of the Marvel Universe and make it such a rich, lush experience. We are also looking for monster runs that will keep you occupied – you can read six issues in one sitting with no danger of nearing the end. Some of these might take you an entire round of social distancing to finish.
A quick note about the reading guides: We'll list out the issue numbers for most of these. Many of them may have their own separate entry under Marvel Unlimited's reading lists – those are helpful, but these are definitive. One of them, we're going to refer you to the events – to find those, you can go to "Browse", then scroll over to "Comic Events." And for one of these, we're linking to the inordinately helpful Comic Book Herald. They're a great site for comic reading orders in general, and have helped me through several other binge reads before.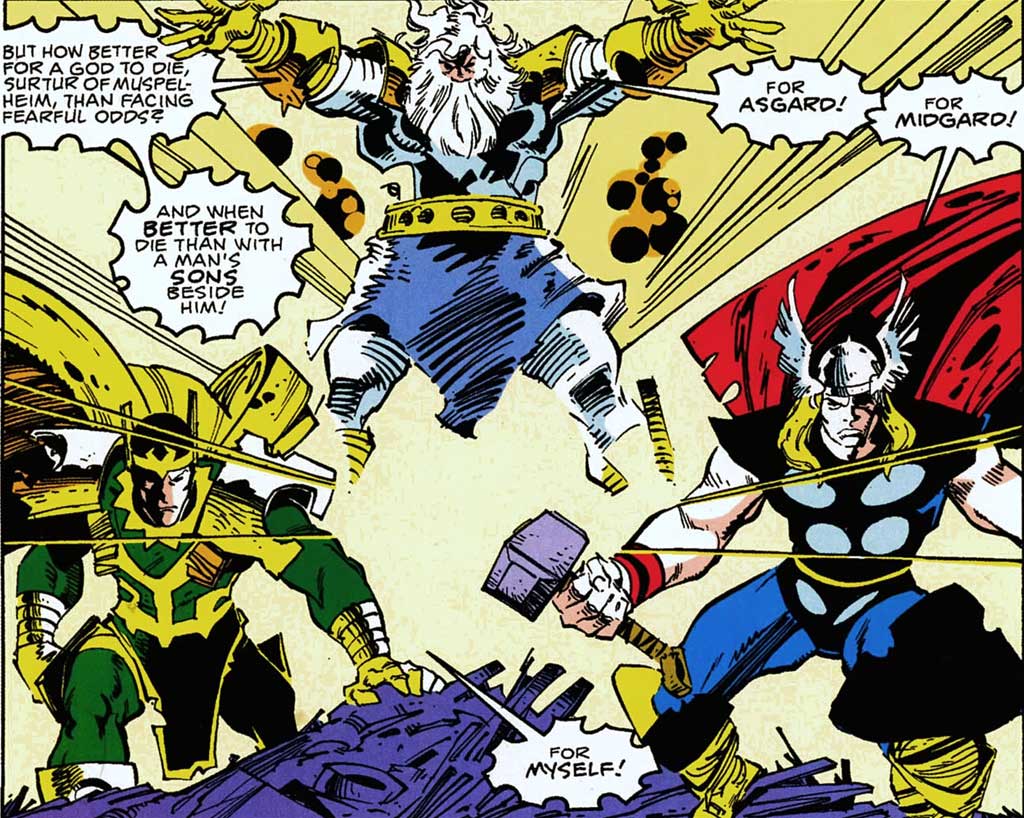 Walt Simonson's Thor
Thor (1966) #337-360, Balder the Brave (1985) #1, Thor #361-362, Balder the Brave #2-4, Thor #363-382
This probably shouldn't be on the list. It is in the conversation for the greatest runs on any superhero comic ever. But if you've never read it, you're truly missing out.
If you watched Thor: Ragnarok and loved how it looked or any of its story, chances are you are going to adore this, the run that Ragnarok borrowed so much from. Walter Simonson took the Asgard realized by Jack Kirby, the mythological realm pumped full of color and Kirby dots, and turned everything way up to create the most iconic Thor run of all time. Simonson started the run on art before handing off to Sal Buscema, and Simonson and Buscema are two of the artists I could recognize by style the soonest. Everything is HUGE.
It's paced immaculately, with whatever story is in the foreground holding your complete attention, but always with something drip drip dripping in the background that will eventually crescendo. This run made so many characters wonderful, but Loki, Volstagg, and Beta Ray Bill are highlights. And have I mentioned the art? It's incredible, and doesn't suffer one bit when Buscema takes over. This is my favorite run on any comic of all time. You absolutely must read it.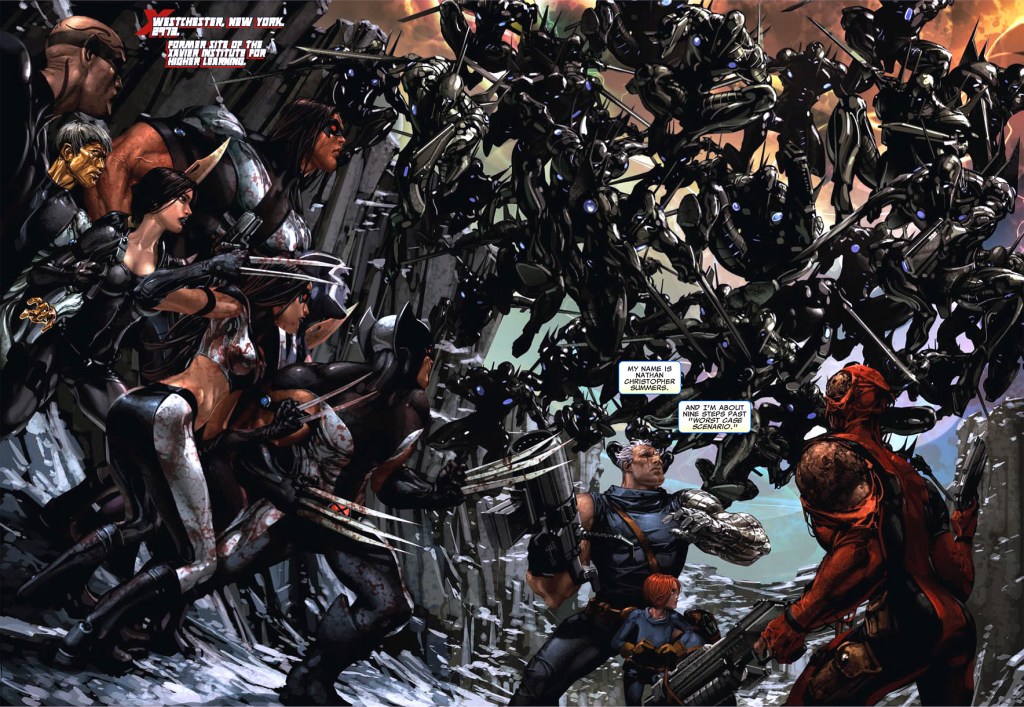 X-Men: the Messiah Cycle
Messiah CompleX, Messiah War, and X-Men: Second Coming
The hottest take you're going to find on the internet today is this: the Messiah Cycle is the best era of X-Men comics. It has everything I want from the X-Men line: books have distinct voices and missions, but contribute to the overarching direction of the line. There IS an overarching direction to the line. New characters are brought to the front, and new ideas are injected into the line.
You get all of that from the Messiah era. Messiah CompleX picks up with Cerebro identifying the first mutant birth in years; Messiah War has the members of the Mutants with Claws and Swords era X-Force heading to the future to check up on that baby; Second Coming is when she returns to present day. Each one has a different tone; Messiah CompleX and Second Coming bring together every book in the line to tell their stories, but also let each creative team keep telling their stories and end up being the best-handled X-crossovers since Inferno. And Second Coming is the best straight action X-book I think I've ever read.
If you like these crossovers, you should absolutely check out other books from this era. Utopia X, a crossover between Uncanny X-Men and Dark Avengers, is amazing, as is Duane Swierczynski and Ariel Olivetti's Cable and Zeb Wells' New Mutants.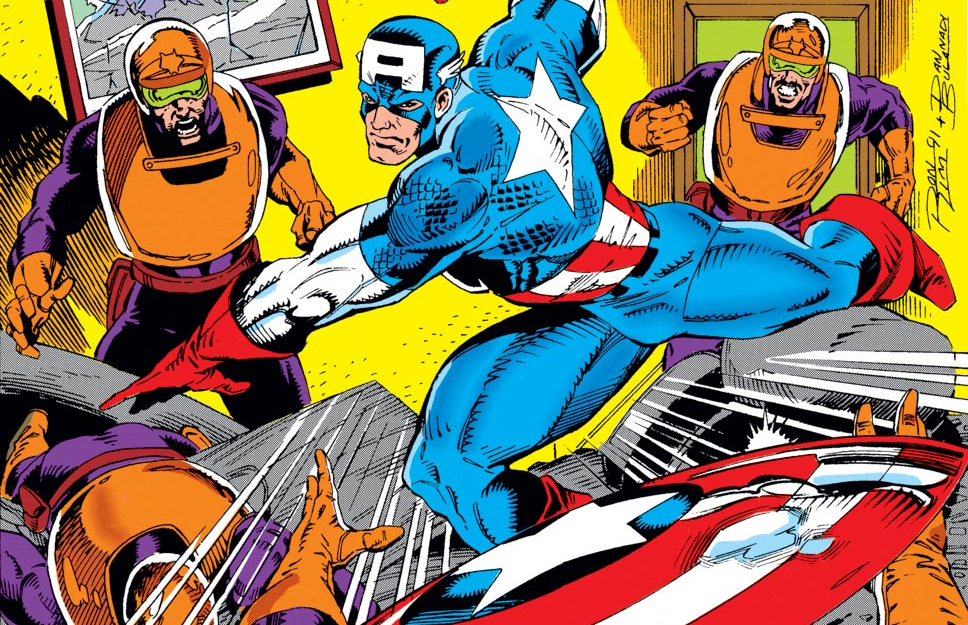 Mark Gruenwald's Captain America
Captain America (1968) #307-422, 424-443
Full confession: this is my current binge read. After years of hearing about how wonderful Gruenwald's Cap was, I finally decided to jump in and within three issues, I was texting people to scream at them for not forcing me to read it sooner. For starters, the goddamn Serpent Society turns into a union. In fact, the Serpent Society's union meeting is the most fun I've had reading a comic scene in a while, and the fact that it is based on a real meeting of comic book creators from 1978 makes it both more accurate sounding and HILARIOUS (I think Constrictor is Gil Kane, when you read it).
But the real appeal is how much movie Cap is based on this era. Gruenwald's Steve Rogers is a really nice guy. Everybody loves him, everyone respects him, and there's not a lick of condescension or mean spiritedness about anything he does, from sparring with Black Knight to taking on a gang of criminal jugglers with Hawkeye to trying to help joke villains like Rocket Racer. He's also extremely competent, and Gruenwald and artist Paul Neary do an incredible job of showing this, as Cap breaks into the West Coast Avengers' headquarters while trying to figure out, through his jet lagged brain, what day it is. It only gets bigger and more traditionally superhero as it goes on, with artistic contributions from the likes of Kieron Dwyer, Ron Lim, and others.
You'll see even more of this run's influence in Marvel's The Falcon and The Winter Soldier TV series on Disney+, as it introduces key characters who we'll see on screen there, so get reading, and pay attention!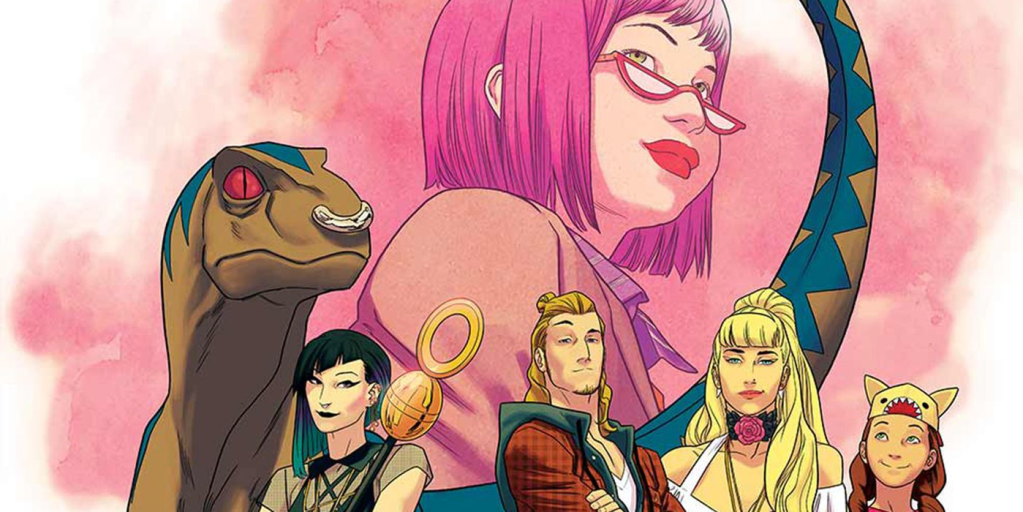 Runaways
Runaways (2017) #1-current
Rainbow Rowell's current run as writer on Runaways captures the Marvel spirit better than just about any comic coming out right now. It's a masterful mix of superheroics, joyful immersion in Marvel continuity, and soapy teenage drama. A lot of people are doing good work at Marvel right now, but nobody is hitting these notes as consistently well as this crew.
This book is remarkably accessible for something so steeped in its own history. If you're new to comics, or if you're here because of the Hulu show, you'll find plenty to love. But if you liked the original series from Brian K. Vaughan and Adrian Alphona, you're going to be shocked at how much this feels like if that same book had never ended. Even though the characters have grown and changed substantially, their voices are distinct and seamless. This is one of my favorite Marvel comics being published right now, and once you're all caught up, make sure you add it to your pull list at your shop.
Darth Vader
Darth Vader (2015) #1-12, Star Wars: Vader Down #1, Darth Vader #13, Star Wars (2015) #13, Darth Vader #14, Star Wars #14, Darth Vader #14-25
Remember that moment in Rogue One where Vader just kicked the shit out of everyone without looking like he was trying? And how everyone squealed in delight at old, force of nature, badass villain Darth Vader being back? If you were reading the comics at the time, that moment had already happened for you a full 18 months before the movie came out, in Darth Vader #6.
This entire series is Vader killing everything he can. It's like watching a space tornado. What's especially surprising, though, is how Kieron Gillen manages to sneak some important character development into the book. While Vader slices through Sith intrigue and Rebel scum and the entire royal line of a mining planet and a bunch of others, we're also learning about why he's the way he is. This series takes place between A New Hope and Empire Strikes Back, so some of the lines that get filled in add to the rest of the OT as well. There have been several very good Star Wars comics since Marvel got the license back, but this run on Darth Vader is the best.
Ultimate Spider-Man
Ultimate Spider-Man saved Marvel Comics. Brian Michael Bendis and Mark Bagley didn't do it with flashy variants or crossovers. They did it by telling good, pure, core Spidey stories.
It's hard to separate Peter's origin from Ultimate Spider-Man from Peter's origin in the 616. The Ultimate origin is so definitive and iconic in how it fills in the spaces between the necessary beats. Bagley's art especially – even now, thinking about this series that I haven't read in forever, I can still pull up Peter jumping over Norman's car, or MJ's face when she and Peter have "the talk."
For the absolute best, and purest this book can be, just read the first 38 issues, ending with the first Venom arc, but the book stays solid for its entire run. Bendis' work with both Peter Parker and Miles Morales is my favorite work of his career, especially when Miles joins the cape world, but nothing will ever match just how fantastic these first few arcs of Ultimate Spider-Man are.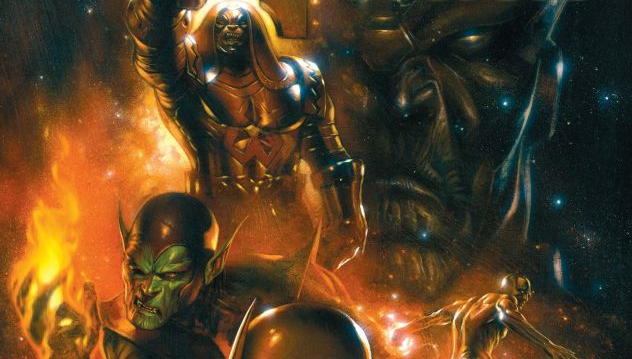 The Annihilation Era
Annihilation, Annihilation: Conquest, War of Kings, Realm of Kings, and The Thanos Imperative
You will be hard pressed to find better comic book space opera than the Abnett/Lanning era of Marvel's cosmic characters. Marvel's cosmic line was an afterthought when these first started coming out. By the end, it was a widely beloved corner of the Marvel Universe that was popular enough to be mostly transcribed whole by the movies.
The nice thing about this era of the cosmic line is how neatly the main books move from event to event. Annihilation tells the story of a cataclysm that befalls the universe, and how the remaining heroes – Nova, Star Lord, Silver Surfer, Drax, Gamora, Ronan the Accuser, and Super-Skrull, among others – fight a war to survive. Rich Rider gets his own solo Nova comic from there, and it leads right into Annihilation: Conquest, about the catastrophe that follows in Annihilation's wake. It also sees the formation of the Guardians of the Galaxy as we know them and launches their book, before tying both comics together in War of Kings where the Shi'ar and Kree empires collide. Realm of Kings is the aftermath of that war (and has one of my favorite Shi'ar Imperial Guard stories of all time), and that leads directly into the conflict that mostly closes out the era, The Thanos Imperative. This is a great introduction and immersion in Marvel's cosmic universe, and will have you hooked by the halfway point of the first crossover.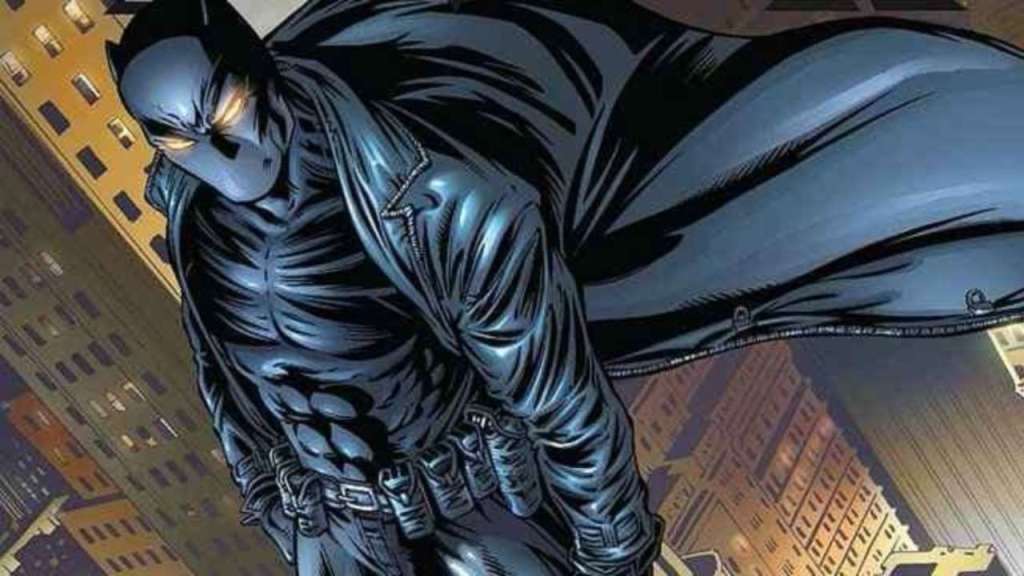 Black Panther
Black Panther (1998) #1-22, Deadpool (1997) #44, Black Panther #23-62
There are certainly better parts to this run, but there is a scene where Namor, T'Challa, Doctor Doom, and Magneto stand around an apartment outside of the United Nations shouting at each other about diplomacy, and to this day I still have not found a comic book more specifically designed for my interests than this one.
Priest is one of the sharpest minds ever to write comics. He's so good at misdirection and storytelling – he will overwhelm you with style and flash, and you won't even notice the subtle clues he's dropping, or the way themes and characters weave together to show key parts of the story. This run on Black Panther is probably the definitive one for the character, and contributed a ton to the movie version, but there's so much more depth (and humor!) that Priest puts into the Marvel Universe that it's very worth reading.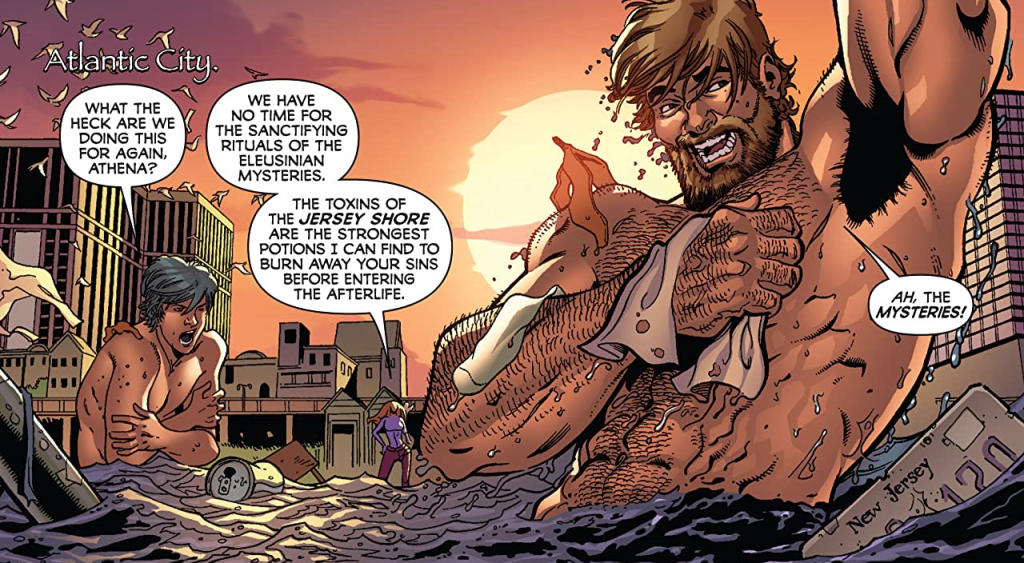 Incredible Hercules
Hulk (1999) #106-112, Incredible Hercules (2008) #113-115, Hulk Vs. Hercules: When Titans Collide, Incredible Hercules #116-137, Assault on New Olympus Prologue, Incredible Hercules #138-141, Hercules: Fall of an Avenger #1-2, Heroic Age: Prince of Power #1-4, Chaos War #1-5
Greg Pak and Fred Van Lente are two of the best people writing comics right now. Each individually writes really good comics, but the two of them working together almost always put something special out. Incredible Hercules spun out of World War Hulk and came out better than it had any business being.
Hercules exists in a unique place. Pak and Van Lente used him as a gateway to the mythology of the Marvel Universe – the Greek pantheon, but also the Norse pantheon, Japanese gods, Inuit gods, even Skrull deities. And several of these aren't exclusive to Marvel, so you get a very clear and obvious statement about some of the differences between the Big 2 universes, some clever in-jokes, and the requisite moving story about godhood. This all comes with wonderful characterization, clever plotting and a great sense of humor.

Nextwave: Agents of H.a.T.E.
Read Nextwave after you've read everything else, not because it's a good capstone to your Marvel experience, but because it's aggressively anti-continuity, and (lovingly) EXTREMELY disrespectful of the rest of the Marvel Universe. It's also one of the funniest comics Marvel's ever put out.
This whole story is Warren Ellis brutalizing superheroes. Boom Boom from X-Force, Monica Rambeau (sometimes Captain Marvel, sometimes Photon), Machine Man, monster hunter Elsa Bloodstone, and Captain &#($$&*#!@ (or The Captain) are brought together by the Highest Anti-Terrorism Effort (H.A.T.E.) to fight Unusual Weapons of Mass Destruction. It's aggressive nonsense, less anti-continuity than acontinuitous which isn't a word but also fits the spirit of the book – characters make no sense even from issue to issue, and only serve the plot, but that nonsense later serves the plot. And it is an absolute tour de force from Stuart Immonen, who draws every type of comedy you can imagine – slapstick, absurdity, somehow sarcasm, puns – with incredible layouts and storytelling. This is not a good Marvel comic, but it is an incredible comic book that you're going to love.