News
Link Tank: Paddington 3 is Finally Coming
Someone alert Pedro Pascal and Nicolas Cage, because a sequel to Paddington 2 is finally being made.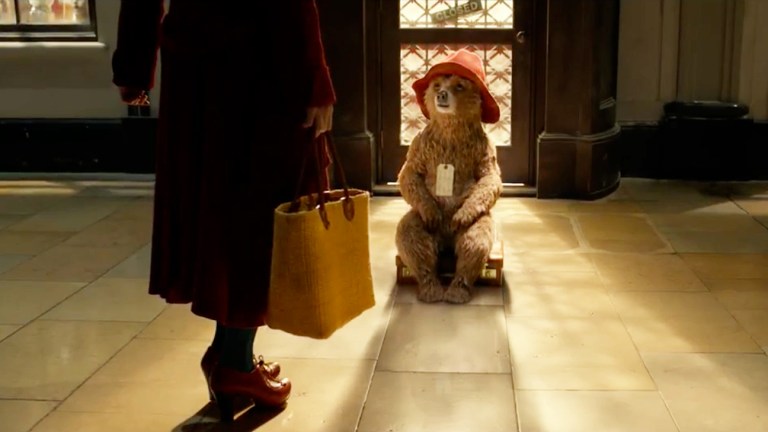 After many years of rumors and speculation, Paddington 3 is finally happening.
"Grab your marmalade sandwiches because the third Paddington film is getting nearer and nearer! It was announced in 2021 that everyone's favorite coat-wearing ursine would be coming back, and now we have confirmation from the man—I mean bear—himself."
New set photos from the Joker sequel showcase Lady Gaga dancing on the iconic stairs from the first film.
"New images from the set of Joker: Folie à Deux have surfaced, this time showing Lady Gaga and Joaquin Phoenix at a memorable shooting location. The photos see Gaga and Phoenix, who play Harley Quinn and Arthur Fleck, respectively, filming at what is now dubbed the 'Joker staircase' in New York City, which is actually located close to the 167th Street station on the city's 4 train."
Calling all Canadian fans! Indigo.ca is featuring GremoryLand as one of their Most Anticipated Graphic Novels this week only, at a special price of 30% off.
"Six old school friends are invited to be the first visitors to GremoryLand, a new horror theme park that promises an experience as unique as it is frightening. But once they enter the gates the friends realize that this is no ordinary place. Filled with murderous animal mascots, sinister animatronics, and twisted carnival games, the park has become a literal game of life or death. They are trapped, and will have to face their most desperate fears in order to make it out alive."
While the early viewership numbers for Amazon's The Lord of the Rings: The Rings of Power were high, only a reported 37% of those watchers actually completed the entire first season.
"Last year's massively expensive Lord of the Rings show on Amazon, Rings of Power, had a lot of hype going into it. Yet after Amazon spent over $450 million on the lavish production, a report claims that fewer than half of the viewers who watched the first episode finished the entire series."
No catchy caption is needed here; the latest trailer for Spider-Man: Across the Spider-Verse was just magnificent.
"The world certainly hasn't suffered a shortage of Spider-Man sequels in recent years, but we have been waiting in eager anticipation for the sequel to Spider-Man: Into The Spider-Verse. The Oscar-winning animated feature served as beloved counter-programming to the live-action Marvel Cinematic Universe, and the follow-up has been a long time coming. Now there's finally a trailer for (part one of) the sequel, Spider-Man: Across The Spider-Verse, premiering June 2."
The 2023 NCAA tournament was full of surprises, capped off with another National Championship win for the UConn Huskies.
"Of course there have been both more highly anticipated and better-played NCAA Men's Basketball Championship games than the one that took place on Monday night. It didn't take long to realize that Connecticut was going to defeat San Diego State, thereby winning the championship in the most dominating fashion since 2009 North Carolina."