News
Link Tank: Andrew Garfield Isn't Upset About Spider-Man's Oscar Snub
Andrew Garfield is content without Spider-Man Oscar nominations, Christopher Lloyd is in Star Wars, Amazon Prime found a dynamic duo for a thriller, and more in Link Tank!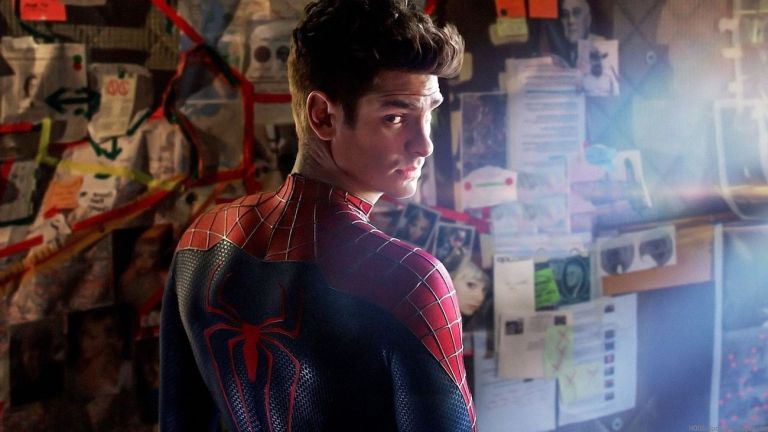 Spider-Man: No Way Home star Andrew Garfield is content that the film didn't receive a best picture nomination at the Oscars because of the tremendous success with fans, critics, and the box office.
"Andrew Garfield has taken a break from discussing how much effort he put into keeping his Spider-Man: No Way Home role a secret, and has now touched on another big topic of conversation surrounding the movie: the fact that it wasn't nominated for an Oscar."
Christopher Lloyd, most famous for playing the legendary Doc Brown in the Back to the Future franchise, is headed to a galaxy far, far away, but who could he be playing in The Mandalorian?
"GREAT SCOTT! After a long and varied career, Christopher Lloyd is headed to a galaxy far, far away. The veteran actor was announced as part of The Mandalorian Season 3 cast late Friday night, and fans immediately got to speculating. There's no shortage of elderly mentors in Star Wars, but Lloyd's haunting demeanor may instead make him perfect for an insane clone scientist with a lust for power. Here's everything you need to know."
Michael B. Jordan and Yahya Abdul-Mateen II are set to star in a thriller movie for Amazon called I Helped Destroy People.
"Michael B. Jordan and Yahya Abdul-Mateen II have signed on to co-star in Amazon's I Helped Destroy People, a thriller based on a 2021 New York Times article of the same name written by Janet Reitman. The article tells the story of F.B.I. agent Terry Albury, who was tasked with investigating Muslim communities in the aftermath of 9/11 as the only Black agent at his bureau. After 16 years at the job, Albury became disillusioned by the war on terror and began leaking classified documents, which eventually landed him a four-year prison sentence."
In honor of Women's History Month, here are some of the most significant female science fiction and fantasy authors who have seriously impacted their respective genres.
"March is Women's History Month, and while we should always honor the accomplishments of authors who create powerful, feminist characters, it's especially relevant this month. From Octavia E. Butler to Ursula K. Le Guin, the below authors, listed in chronological order based on when they published some of their earliest works, are just a few of the great female sci-fi and fantasy writers who have helped shape the speculative fiction field."
Christina Ricci, known for playing Wednesday Addams in 1991's The Addams Family film, is returning to the universe for the Netflix series Wednesday but as a different character.
"Let the Riccissance continue! After dazzling in Yellowjackets and scene-stealing in The Matrix Resurrections, Christina Ricci has finally joined a project she all but made possible. Ricci has joined the cast of Netflix's upcoming Tim Burton series Wednesday, which stars Scream's Jenna Ortega as Wednesday Addams, a character Ricci shot to cult status with her big-screen portrayal in the 1990s."
McDonald's is reviving their beloved Szechuan sauce in honor of Rick and Morty (again).
"Try, for a moment, to remember what 2017 was like. It was a simpler time, a simpler Rick, if you will, when you could stand in a crowd full of people at McDonald's without anxiously eyeing a guy wearing his mask as a chin diaper. It was back then that Rick and Morty kicked off its third season of TV (and one of its more famous episodes) with Rick revealing that his entire motivation in life was based around McDonald's Szechuan dipping sauce–a sauce which was released in 1998 as a limited promotion for Disney's Mulan."