News
Moon Knight: Oscar Isaac Hasn't Signed On to Reprise Role
Unlike other Marvel stars whose contracts specify they must return for future projects, Oscar Isaac is free to leave Moon Knight behind after a single season.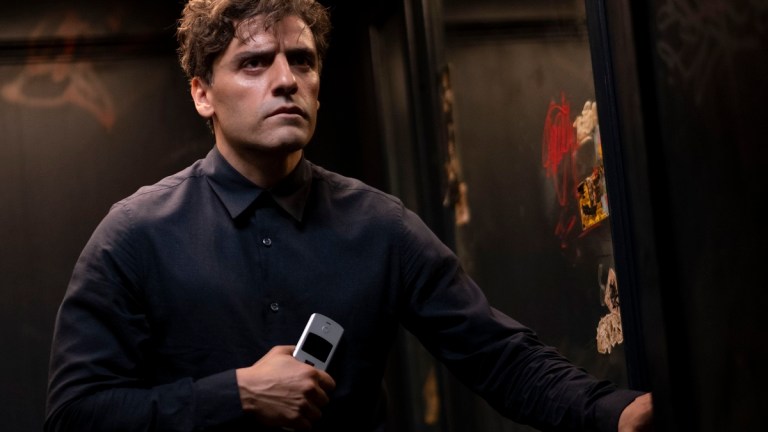 With the release of Moon Knight episode one on March 30, the world got a look at one of Marvel Comic's underseen gems. Oscar Isaac brought to life a unique character with nearly 50 years of stories. Based on the first episode, we see that the series will bring in aspects of past Moon Knight arcs, while also blazing its own path. That approach leaves room for a lot of great Moon Knight tales, but a unique aspect of Isaac's contract puts those adventures in jeopardy. 
In a recent conversation with Variety, Isaac explained that he brought a great deal of bargaining power to the table. Reluctant to join a large franchise after completing his three picture run as Poe Dameron in the Star Wars universe, Isaac first turned down the opportunity to play Moon Knight and his other identities. But after learning more about the character and developing the Steven Grant accent, Isaac decided to give it a shot — provided they could meet his terms. 
Isaac told Variety, "I was in a position — because I wasn't actively looking to get back into something this big — to say, 'This is how I see it, and if you guys don't see it that way, that's totally okay, but then maybe it's not the right fit.'" In addition to accepting Isaac's vision of Grant, the studio also gave the actor a contract that did not extend beyond the six episodes of season one. 
"We all agreed that [Moon Knight season one] is what we're going to focus on," explained Isaac. "This is the story." To understand the value of Isaac's contract, you have to put it into perspective with other MCU stars. The standard contract to appear in the MCU spans multiple pictures. This approach is central to the shared universe format that makes the MCU so popular. These contracts are why Benedict Wong's Wong can show up outside of Doctor Strange films, making appearances in Shang-Chi and the Legend of the Ten Rings or Spider-Man: No Way Home.
That said, Isaac certainly isn't ruling out the return of Steven Grant, Marc Spector, and Moon Knight. "And if there's any kind of future, I think it just depends on if people like it, if people want to see more, and if we find a story that's worth telling," he admitted to Variety.
Should strong positive fan reaction continue and should Isaac decide to return, showrunner Jeremy Slater has plenty of options to choose from, as the character has decades of great stories. In fact, Moon Knight may fit in well with the franchise's future plans. Often a street-level hero, Moon Knight has been known to run into Daredevil, who may have a new MCU show in the works.  Moon Knight has also been a member of the Avengers (except that one time that he thought he was in the Avengers, but it was just his other identities).
Whether or not we get to see these stories play out in the MCU depends on whether Marvel gives Isaac a new contract, and whether the actor comes up with a wild new take on the character.