News
Link Tank: Love Actually Returns to Theaters for 20th Anniversary
The Christmas classic will be in theaters once again to celebrate turning 20 and more in Link Tank!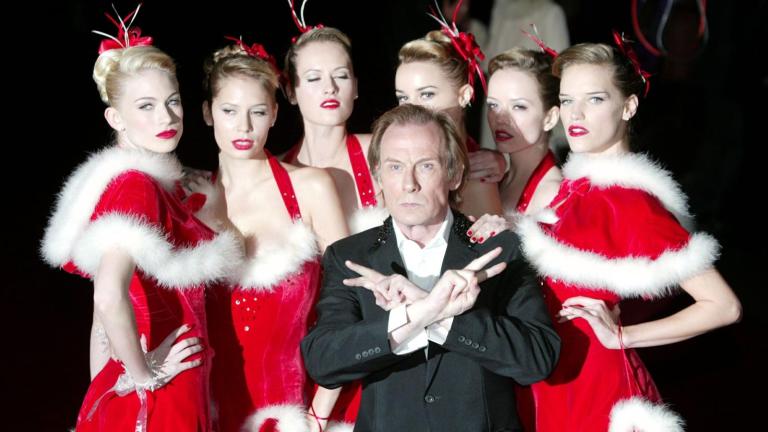 Believe it or not, the modern Christmas Classic Love Actually is 20 years old this year and is coming back to theaters to celebrate the anniversary.
"Love Actually, writer/director Richard Curtis's 2003 film about the various personal entanglements of several London couples, has often pulled double duty. It's considered not only one of the best romantic comedies of all time but one of the best Christmas movies. And now it's set for a 20th anniversary re-release."
For those worried that Disney would cut dwarves out of their upcoming Snow White remake, don't fret. However, they are CGI abominations.
"Disney has officially unveiled the first still for its live-action remake of Snow White, revealing a glimpse at Rachel Zegler as Snow White, alongside her trusty, CGI seven dwarves. This is the first time the live-action dwarves have surfaced in their entirety, fully created from CGI effects. The photo sees Zegler, of West Side Story, Shazam: Fury of the Gods and most recently, The Hungers Games: The Ballad of Songbirds and Snakes, seated in a cozy cottage, accompanied by Bashful, Doc, Dopey, Grumpy, Happy, Sleepy, and Sneezy. View the image in full in the gallery above."
Daisy Ridley returns to studio films in the trailer for The Marsh King's Daughter, her first movie under the banner of a major studio since Star Wars Episode IX: The Rise of Skywalker in 2019.
"This week, Lionsgate will release director Neil Burger's new thriller The Marsh King's Daughter, Daisy Ridley's first real studio film since the end of the Star Wars sequel trilogy (and one of only a few studio films in her largely indie-bent filmography). And based on the trailer, it also looks like one of the only movies in her filmography that will actually let her use some of the talents she showed off in the Star Wars movies."
The Rangers went all in this offseason on expensive players and veteran coaches, and it paid off for them with a World Series title.
"Remember when fans, long ago, and baseball pundits told everyone that you couldn't buy a World Series? It was more water-carrying for a majority of owners who didn't want to spend, but it was baseball truth that a team couldn't sign free agents all over the field and watch it all come together to win a championship."
The Beatles have a new (and final) song! How does the AI recreation of John Lennon hold up?
"Music icon John Lennon was assassinated 43 years ago, but his voice is still kicking around. Using the latest AI technology, surviving members of The Beatles, Ringo Starr and Paul McCartney, have the ability to extract Lennon's voice from the most notorious track of his unreleased library."
A disturbing fourth episode of Marvel's Loki brings the Standom crew together for a discussion about life, the universe, and everything, as Kirstie and Alec enjoy another Benson and Moorhead joint, while Joe finds everything more miss than hit. Watch it before the penultimate episode premieres tonight!