News
Disney+ New Releases: November 2023
It may only be November, but the holiday season is already set to arrive on Disney+!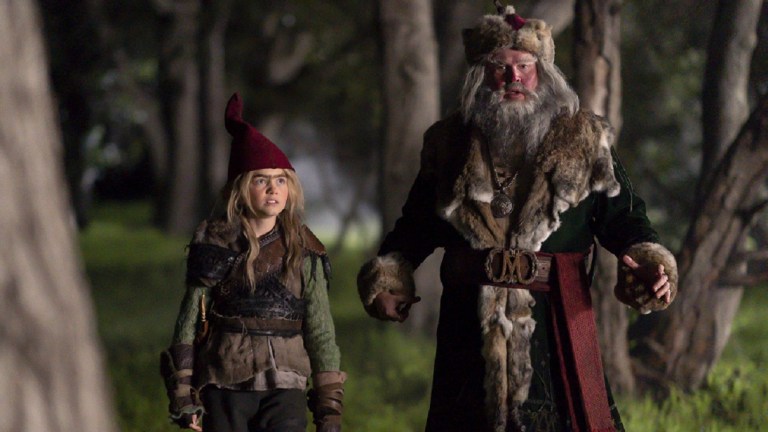 The compelling second season of Marvel's Loki continues in November on Disney+, and while the God of Mischief has got MCU fans itching for his show's next installment, the streamer has additional plans to feed the fandom this month, cooking up new episodes of Marvel Studios Legends for Carol Danvers, Kamala Khan, and Monica Rambeau to coincide with the release of The Marvels on the big screen, while Spider-Man: Far From Home joins the streaming library along with new episodes of Meet Spidey and his Amazing Friends and Marvel's Spidey and his Amazing Friends. It's always Spidey Season on Disney+!
The reimagined Goosebumps series will also continue to roll out in November, and The Santa Clauses season two will debut in fair time for the holiday season. Dancing with the Stars enjoyers will also find more of season 32 to love this month, and for the Star Wars completists of the world, Young Jedi Adventures will also be available to watch.
Here's everything coming to Disney+ in November…
November 1
New Library Titles
Firebuds (S2, 5 episodes)
The Incredible Dr. Pol (S23, 10 episodes)
Kiff (S1, 3 episodes)
The Villains of Valley View (S2, 3 episodes)
Disney+ Originals
Behind the Attraction (Season 2)
The Three Detectives
November 2
Disney+ Originals
Loki (Season 2) Episode 5 (Available at 6:00pm PT)
November 3
New Library Titles
Spider-Man™: Far From Home
Disney+ Originals
Marvel Studios Legends New Episodes: "Carol Danvers", "Kamala Khan", "Monica Rambeau"
New to Disney+
November 6
New Library Titles
JFK: One Day in America (S1, 3 episodes)
November 7
Live on Disney+ Dancing with the Stars (Season 32) New Episode
November 8
New Library Titles
Star Wars: Young Jedi Adventures (S1, 6 episodes)
Disney+ Originals
Daddies on Request (Season 2) Premiere – All Episodes Streaming
Disney+ Originals
The Santa Clauses (Season 2) Two Episode Premiere
November 9
Disney+ Originals
Loki (Season 2) Episode 6 (Available at 6:00pm PT) Finale
November 10
New to Disney+
Tuesday, November 14
Live on Disney+ Dancing with the Stars (Season 32) New Episode
November 15
New Library Titles
The Ghost and Molly McGee (S2, 4 episodes)
Hamster & Gretel (S1, 4 episodes)
Me & Mickey (Shorts) (S2, 22 episodes)
Mickey Mouse Funhouse (S2, 8 episodes)
To Catch a Smuggler (S6, 8 episodes)
Disney+ Originals
The Santa Clauses (Season 2) Episode 3
November 17
Disney+ Originals
New to Disney+
Goosebumps Season One Finale
November 20
New Library Titles
Incredible Animal Journeys (S1, 6 episodes)
Tuesday, November 21
Live on Disney+ Dancing with the Stars (Season 32) New Episode
November 22
New Library Titles
Hailey's on It! (S1, 3 episodes)
Meet Spidey and his Amazing Friends (S3, 6 episodes)
Marvel's Spidey and his Amazing Friends (S2, 5 episodes)
Disney+ Originals
The Santa Clauses (Season 2) Episode 4
November 23
New to Disney+
The Naughty Nine – Disney Original Movie
November 28
Live on Disney+ Dancing with the Stars (Season 32) New Episode
November 29
New Library Titles
Life Below Zero (S21, 11 episodes)
Lost Cities Revealed with Albert Lin (S1, 6 episodes)
Mickey's Christmas Tales (Shorts) (S1, 5 episodes)
Disney+ Originals
Assembled: The Making of Loki Season 2
The Santa Clauses (Season 2) Episode 5