News
Link Tank: Joker: Folie à Deux Gets a Release Date
Joker 2 is more than two years away, theories about the main villain of The Marvels, Leslie Grace comments on the Batgirl cancellation, and more in Link Tank!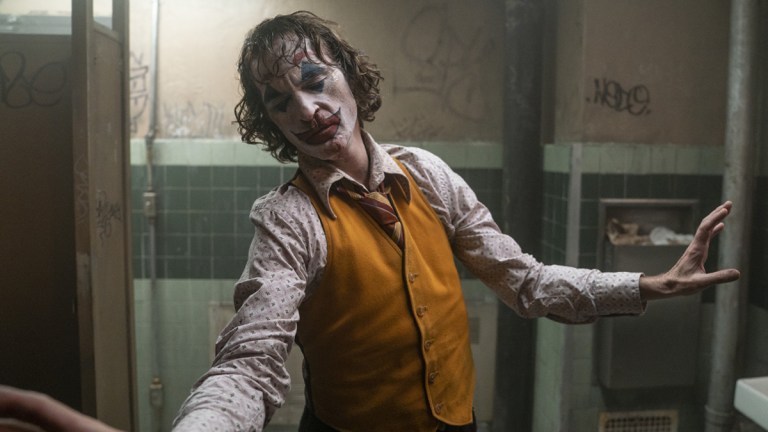 While certain DC movies are never coming out, we now know precisely when the sequel to Joker will be released.
"The sequel to the Oscar-winning 2019 smash hit starring Joaquin Phoenix has been in the works for some time and now Deadline reports the studio has slotted it for release on October 4, 2024, five years exactly after the original's release. The film's title, at least according to co-writer and director Todd Phillips' script, is Joker: Folie à Deux, which roughly translates to 'shared madness.' It's used to describe when multiple people share a similar delusion. Like, for example, if a failed comedian murdered someone on TV and instantly became a folk hero."
Who is the villain going to be in The Marvels? Let's break down what we know so far.
"The Marvels is set to premiere on July 28th, 2023 as part of the Marvel Cinematic Universe's (MCU) Phase 5. This film will be a sequel to the 2019 film Captain Marvel and will see Brie Larson reprising her role as Carol Danvers (a.k.a. Captain Marvel) for the film. Additionally, we will see Teyonah Parris reprising her WandaVision role as Monica Rambeau and Iman Vellani reprising her role as Kamala Khan after being introduced in the miniseries Ms. Marvel."
Just a day after the film's abrupt cancelation, Batgirl star Leslie Grace comments on the situation.
"Among the hundreds of people affected by Warner Bros. Discovery's shocking decision to cancel HBO Max's Batgirl movie yesterday (even as it was reportedly 90 percent of the way to completion), few are as central, obviously, as star Leslie Grace. Singer-songwriter Grace—who had her breakout acting role in 2021 as one of the leads in Warner's In The Heights—has, after all, spent quite a few months of her life at this point getting fake-beat-up in spandex in Scotland for the film, which was scheduled to come out on HBO Max after wrapping its initial filming back in March 2022. Observers have, thus, been pretty curious about what she had to say about the parent company's move to shelve the movie indefinitely."
Did you know your Nintendo Switch can do that?
"The PlayStation 5's Accolades feature has allowed users to offer awards to fellow players in multiplayer games, the idea being it'd help foment kindness and camaraderie in the gaming community. But Sony formally retired it from PS5 this week for one reason: No one used it. Most people (hi) didn't even seem to know it existed."
Sony released a new trailer for Devotion, an aerial combat war film about a story most people are unaware of.
"Following the release of Top Gun: Maverick, Sony Pictures now readies a film titled Devotion, offering more action in the skies. Based on a novel written by Adam Markos, the movie is based on the Battle of Chosin Reservoir, one of the fiercest battles of the Korean War."
Edi Gathegi, the actor who plays Darwin in X-Men: First Class, wants another shot at the role because he doesn't feel they did the character justice the first go-round.
"Remember when Kevin Bacon destroyed the most powerful mutant in the X-Men? Actor Edi Gathegi, who played Darwin in X-Men: First Class, remembers. And although he doesn't take the death personally, he does think it's about time Darwin appeared in the Marvel Cinematic Universe. 'They didn't take advantage of everything that character has to offer," Gathegi tells Inverse.'"