News
Link Tank: Inside Out 2 Teaser Trailer Introduces New Emotions
Anxiety, boredom, and more emotions are joining the cast of Inside Out 2 and more in Link Tank!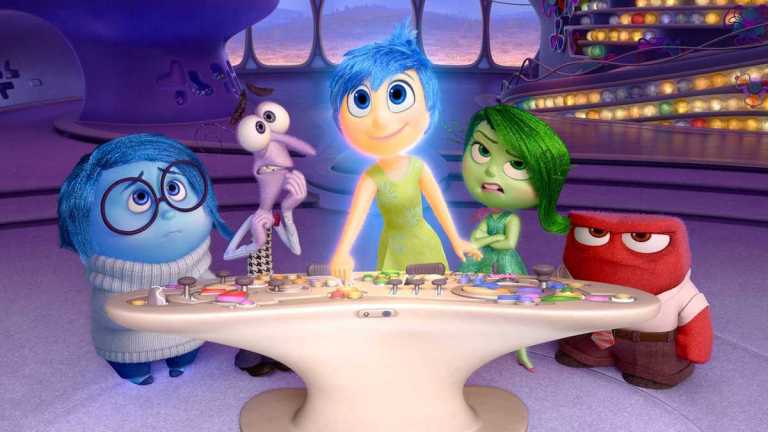 Disney and Pixar's first teaser trailer for Inside Out 2 teased new emotions coming into the fold, including anxiety.
An absolutely massive rendition of the Avengers Tower has been recreated in LEGO, coming out this Black Friday for a pretty penny of $499.99.
"In 1963, Earth's Mightiest Super Heroes assembled for the first time in the pages of the debut issue of The Avengers comic book. Now, 60 years later, Marvel fans can celebrate this milestone anniversary and experience the thrill of assembling their own epic Avengers Tower in LEGO brick form."
The first teaser trailer for Masters of the Air has arrived, showcasing the reteaming of the Band of Brothers producers for another WWII epic.
"Over the last two decades, Steven Spielberg and Tom Hanks have frequently returned to their base-level supporters: World War II-obsessed fathers. Between Saving Private Ryan and Greyhound, Spielberg and Hanks, both together and apart, have routinely returned to the Greatest Generation and admired how they fought and why. They're poised to do it again."
Who should portray the legendary characters in the upcoming The Legend of Zelda movie? Here are some potential contenders for the roles.
"Nintendo announced on November 7 that it has been quietly laboring on the first-ever live-action The Legend of Zelda movie, and fans' minds detonated with the implications. The movie, which game director Shigeru Miyamoto said has been in the works 'for many years now,' is being made alongside former Marvel Studios CEO Avi Arad. Considering the wild success of this year's Super Mario Movie, Zelda."
Did you know the Demogorgon had a history in classic literature before appearing in Stranger Things?
"In the first episode of Netflix's hit series Stranger Things, four boys—Dustin, Lucas, Will, and Mike—are sitting around a basement table playing a spirited game of Dungeons & Dragons. It's nighttime, and a sense of foreboding hangs over the scene, established by the show's opening just seconds before when a lab worker fell victim to an unseen creature chasing him down the corridors of a mysterious government facility."
Hit shows like The White Lotus, Euphoria, and The Last of Us will return to HBO and streaming on Max in 2025.
"The news was confirmed by HBO exec Casey Bloys after responding to a question about how the WGA/SAG-AFTRA strike had affected the network's programming schedule. 'White Lotus Season 3 probably would have been in play for 2024, it's 2025,' he said during a press event in New York via Variety. 'Welcome to Derry, we had had that scheduled for Halloween of 2024. That's likely 2025.' A sizzle reel also revealed that the new seasons of The Last of Us and Euphoria will premiere in the same year."