News
Link Tank: Frank Oz Shares Thoughts on Baby Yoda
Frank Oz shares his thoughts on Baby Yoda, Wolves of London, how to learn Photoshop online, and more in today's Link Tank!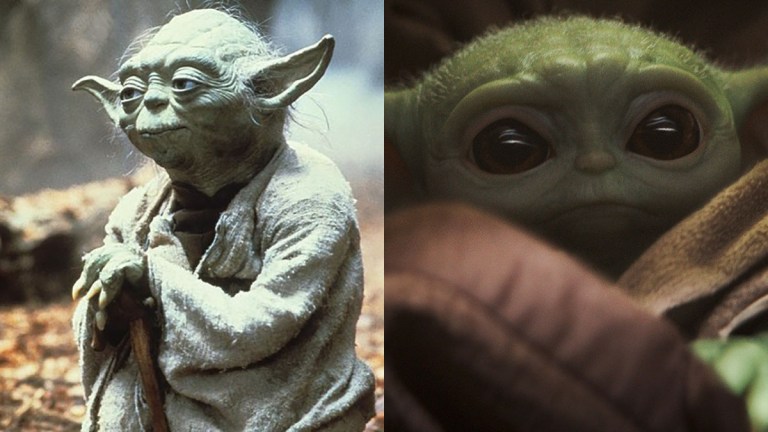 The human behind Yoda, Frank Oz, clarifies that he has nothing to do with Baby Yoda.
"Without Frank Oz, there likely never would have been a Yoda, or at least a Yoda that would have been memorable enough to inspire The Mandolorian to unleash the Child upon the world. On some level, Oz has to know this, but that doesn't mean that he's felt much of a desire to get to know anything about the wee space gremlin."
Did you know that Warren Zevon's hit song "Wolves of London" was inspired by the B-movie of the same name?
"In 1975, Phil Everly had a kooky idea. The rock legend best known as one half of The Everly Brothers had just watched the 1935 horror film Werewolf of London, and he thought the title and subject matter would make for a great pop song and accompanying dance craze. Everly shared this brainstorm with his touring keyboard player, a then-unknown musician and songwriter named Warren Zevon."
Carice van Houten, the actress for Melisandre in Game of Thrones, reflects on the show's unnecessary sexposition.
"Carice van Houten, the Red Witch Melisandre in HBO's Game of Thrones, was the subject of quite a few unnecessary nude scenes that made us all wonder 'just why?' In doing promotion for her new project, Instinct, she was asked about the HBO show and shared her thoughts on those nude scenes."
Quarantine is a great time to pick up new skills. Here's how you can learn Photoshop online.
"While you're sheltering in place during the COVID-19 crisis, why not learn that skill you've always wanted to master? One option that's productive, satisfying, and even marketable is proficiency at Photoshop. While it's true that recent updates to Adobe's preeminent image-editing software include lots of good tutorials and help, they're just not the same as being led through the learning process in a structured class."
DC Universe's Stargirl is looking to be an excellent addition to the expanding collection of DC TV shows.
"It's not hard to lose hope these days. As a pandemic puts millions of lives on pause (or worse), escapism and nostalgia for a carefree past are in high demand. There couldn't be a better time for Stargirl to come to our rescue. Earnest, hopeful, and tons of good old fashioned fun, Stargirl is a winner in the expanding DC television universe."
Catherine the Great is one of history's most fascinating figures, but even she can't escape sexism when portrayed in the media.
"In Hulu's new series about Catherine the Great, the monarch weeps at the unfortunate hand she's been dealt by destiny. 'Ever since I was a child, I felt like greatness was in store for me,' the despairing young czarina, played by Elle Fanning, tells her servant. 'A great life, I felt. Like God himself had spat me forth to land on this Earth and in some way transform it.' When asked why God would have made her a woman, then, Catherine answers reasonably enough: 'For comedy, I guess?'"