News
Link Tank: Frank Oz is Not Happy With the Current State of The Muppets
The voice of Miss Piggy doesn't like the direction of the franchise, Shang-Chi requires you to watch a mostly forgotten MCU film, Nintendo cancelled another Smash tournament, and more in Link Tank!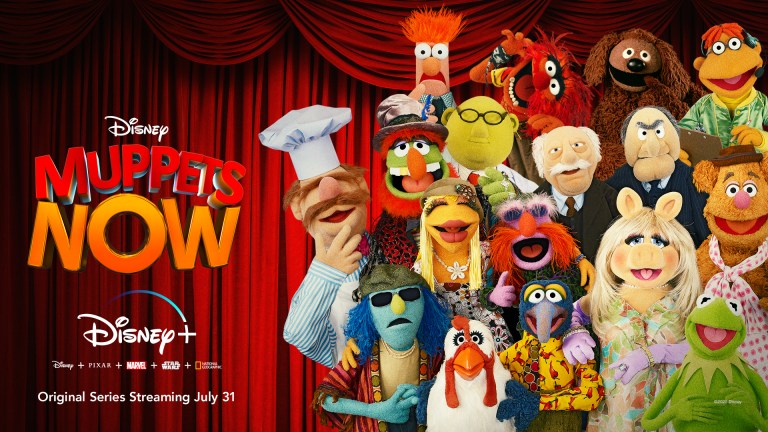 The voice of Fozzy Bear and Miss Piggy himself has some choice words when describing the recent Disney additions to The Muppets.
"Frank Oz has brought iconic characters like Fozzie Bear, Miss Piggy, and Yoda to life. Having worked with Jim Henson to bring us some of these childhood favorites, he hasn't been a part of the new era of The Muppets or Sesame Street, and his absence has surely been missed. As someone whose favorite Muppet is Fozzie, Oz has been an iconic part of this series from the jump."
Shang-Chi and the Legend of the Ten Rings is about to make this forgotten MCU film relevant again.
"It wouldn't hurt to revisit some past Marvel titles before heading into the theater to see Shang-Chi this weekend. And when it comes to which title to put at the top of your watchlist, the answer is clear: it's 2013's Iron Man 3. Why? Iron Man 3 not only introduced a warlord named 'The Mandarin' but also brought the organization known as the Ten Rings into the fray — even though it did so in a deceptive manner."
Could it be the time for Bond to die in No Time To Die?
"No Time to Die was one of the earliest films to get pulled from the release schedule in the early days of the covid-19 pandemic, being pushed back further and further as the state of the world continued to unfurl over the last 18 months. And that wasn't even its first delay! But now, Mister Bond has set his sights on delivering one last adventure with Daniel Craig."
From Candyman to Harry Potter, check out the iconic movie villains whose names we dare not speak.
"The new reboot of Candyman just conquered the weekend box office, making director Nia DaCosta the first Black female filmmaker to open a movie at No. 1, with over $22 million in domestic theaters in a weekend that saw a hurricane, wildfires, and another COVID surge. Maybe some moviegoers are sick of summer and eager to enter Halloween season, unable to resist the legendary tale of the killer who comes when called five times."
Nintendo doesn't want their players to have fun, apparently, as they've ruined yet another Super Smash Bros. tournament.
"Nintendo of America has once again stepped in to foil fans' efforts to keep its old games alive and vibrant. After learning a Super Smash Bros. Ultimate event at an Ohio waterpark next month would also feature competitive play for Smash Bros. Brawl mod Project+, the company's lawyers swept in like they so often do to ruin players' fun."
It's unconventional for sure, but Kristen Stewart is actually an inspired choice to play Princess Diana in the new biopic Spencer.
"And that is why I adore the absolutely chaotic, somewhat controversial decision to cast America's surliest actor, Kristen Stewart, as the People's Princess, Diana née Spencer before she gave her last name to antiquity, in the forthcoming film, Spencer. According to the new teaser trailer, Stewart's Diana is not all sweetness and light. She hates her life and the stupid hats she must wear to live it, much like a Twilight-era Kristen Stewart."