News
What's Pokémon TV on Nintendo Switch?
The newest Pokémon addition to the Nintendo Switch will please longtime and new fans to the franchise.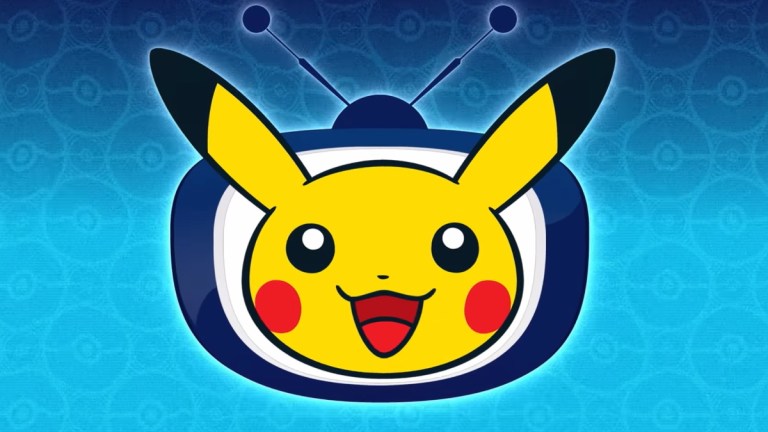 Have you ever been watching Pokémon on TV or a streaming service and thought, "why don't they have more Pokémon? Why must I be distracted by programs that don't feature adorable monsters?" If that's the case, Pokémon TV might be of interest. Now available on the Nintendo Switch, the free app is all Pokémon all day! It features a large collection of the anime, specials, web shows, and even a spotlight on the card game.
Digging deeper, at the current moment Pokémon TV features 10 seasons of the anime. This includes the first two seasons (up through the Orange Islands arc), Pokémon: DP Battle Dimension, Pokémon: DP Galactic Battles, Pokémon: DP Sinnoh League Victors, Pokémon the Series: Sun & Moon, Pokémon the Series: Sun & Moon – Ultra Adventures, Pokémon the Series: Sun & Moon – Ultra Legends, and Pokémon Journeys: The Series.
The channel also has Pokémon the Movie: Hoopa and the Clash of Ages, the Pokémon: Twilight Wings short series, the Pokémon Generations shorts, the Pokémon Origins mini-series, and a series of shorts meant for younger kids called Pokémon Kids TV.
If this feels like a somewhat random selection, it's because Pokémon TV has a rotating library of content. Every few weeks or so different seasons of the anime will appear on the service and others will be taken off. If you're able to time it right and are willing to binge a full season of episodes in a few weeks, you may be able to watch the entire Pokémon anime! Movies also rotate in and out of the service; so make sure to keep your eye out on what's available.
On top of all that there are themed collections of episodes that will rotate in and out featuring episodes across the entire span of the series. For example, the current themed collection is centered on dogs, which feature episodes about Pokémon such as Growlithe, Houndour, Snubbull, Litten, and more.
If the Pokémon anime isn't enough for you there's also a collection of real life Pokémon tournaments available to watch, featuring both card game and video game battles along with commentary. These include a mix of streamed online tournament battles and footage from in-person official video game and TCG tournaments. It's fascinating to watch the top-level competitive players going head to head and the commentary makes it all feel just as important as any other sport out there. The app even has a series explaining how to build a better card game deck.
Thankfully the app features zero ads across all of its content (although one could argue all of this is just an ad for Pokémon brand itself.) Still, it's nice to know if you're deep diving on Pokémon you won't be hit with an ad every few minutes.
We checked the image quality on a few of the episodes and they all looked solid. The anime also includes subtitles!
If you're a Pokémon fan, Pokémon TV is well worth a download on the Switch even if you just want to see what's available at the current moment. Even if you don't have a Switch, the app is also available on Apple's app store and Google Play. Let us know what you'll be watching on Pokémon TV. Gotta watch 'em all!