News
Link Tank: Experience Werewolf by Night in Color in Concert
Find out how you can get tickets to see Werewolf by Night in color in concert this weekend and more in Link Tank!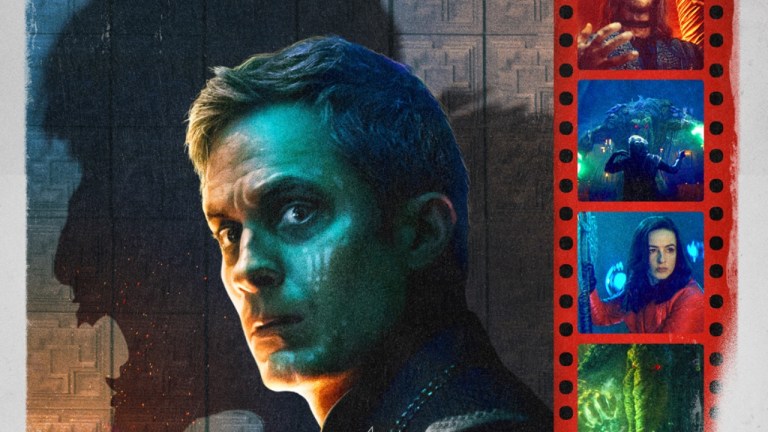 Not only is Marvel releasing Werewolf by Night in color this week on Disney+, but they're also celebrating the Special Presentation with a live concert viewing of the film hosted by director/composer Michael Giacchino.
"Don your spookiest, silliest, or most creative costume and get ready for a night of spine-tingling scenes on the big screen—while the NSO performs the scores LIVE! Hosted by legendary film composer Michael Giacchino, this immersive concert experience includes soundtracks and clips from Psycho, The Phantom of the Opera, Coco, The Batman, and other classics. Then, settle in for an in-color screening of Werewolf by Night (2022). Featuring a special appearance by Producer and President of Marvel Studios Kevin Feige!"
Werewolf by Night director Michael Giacchino reveals the moment of on-set panic that stayed with him after the Marvel project wrapped filming.
"After D23, we got to sit down with Werewolf by Night director Michael Giacchino and chat about the process of making the spooky season spectacular, and the acclaimed composer opened up about the challenges of filming the special over a tight, 12-day schedule. Asked if there were any particular parts of the shoot that stayed with him after the cast and crew had wrapped filming, he recalled a very specific on-set 'panic moment' during the sequence where Donnelly's Elsa is locked in a cage with Bernal's transforming lycanthrope by a fierce cabal of monster hunters."
Like Werewolf by Night, not every great piece of horror was released in theaters. Here are more amazing selections for you this spooky season that didn't get the cinematic treatment.
"Common wisdom dictates that when a film doesn't get a theatrical release it's a sure sign that it's crap (see pretty much any direct-to-video Disney sequel for proof of that theory). However, in a genre as frequently low-budget as horror, there can be a laundry list of reasons why a picture never makes it to a cinema, from excessively gory content to an indie studio going bust. This is especially true in the streaming age, where Shudder and Netflix have their own feature-length originals, which can easily be excellent. With that in mind, here's The A.V. Club's list of the 20 best horror movies that never got a chance to shine on the silver screen."
Find out more at The A.V. Club
Could Nintendo moving an old trailer for the Switch to private mean the reveal of the sequel console is on the way?
"The Nintendo Switch was first revealed via a three-minute trailer posted to YouTube on October 20, 2016. Seven years later, Nintendo has pushed the video to private, reigniting fans' excitement for a much anticipated announcement of the Switch 2, and also destroying an important piece of history in the process."
The one and only Michael Jackson had a whopping 17 number 1 records, but which is the best of the best?
"It's official, Michael Jackson and Drake have the same amount of number-one hits on the Billboard Hot 100. While this is an amazing accomplishment for the Toronto rapper, I don't want people to get ahead of themselves and start thinking he's on the same level as the King of Pop."
They did it. They finally did it. Crocs is making a Mater-inspired shoe.
"Crocs has established itself as one of footwear's most creative collaborators — introducing all sorts of wild creations from the MSCHF x Crocs Big Yellow Boots to the ogre-inspired Shrek x Crocs Classic Clog. However, looking back at its history, a release that stands out as a pioneer in the space is the Pixar x Crocs Classic Clog 'Lightning McQueen.' Immortalizing the beloved Cars character, the shoe has been restocked several times and now has a partner — the 'Mater' version of the Crocs Classic Clog."