News
Link Tank: Watch an Exclusive Clip from James Cameron's National Geographic Show Super/Natural
An amazing Super/Natural clip is here, some amazing Fairly Oddparents cosplay, Sony is making another The Karate Kid movie, and more in Link Tank!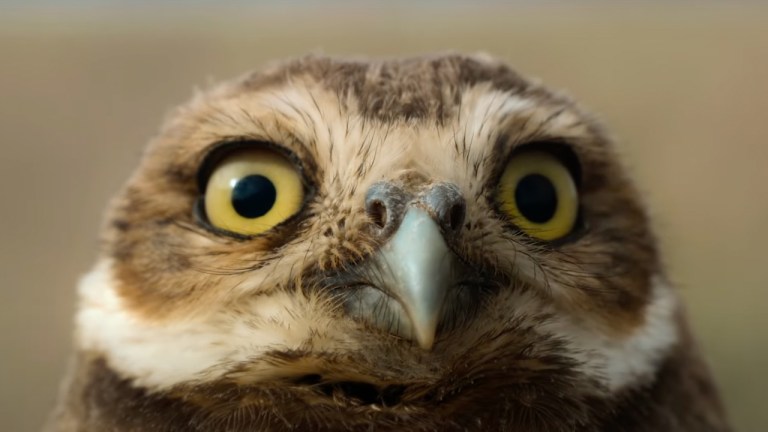 Check out an exclusive clip from the new National Geographic series Super/Natural, produced by James Cameron and narrated by Benedict Cumberbatch. The Disney+ Original Series from National Geographic streams Sept. 21 on Disney+.
We're sure you've seen some amazing cosplay before, but this Fairly Oddparents costume took things to another level.
"And guess who it is? Is it some kid pulling a Timmy Turner? Is it a snot-nosed teen trying to be the iconic animated heart throb Chip Skylark? Is it Jason Alexander and Cheryl Hines back at it in their Cosmo and Wanda wigs?"
Could having an established fandom for the franchise you're working on actually be detrimental to your work?
"One of the biggest shifts in Star Wars history happened when the fans got control. That's not how history would phrase it, but after Disney purchased the franchise, it was the first time people who grew up loving the films were finally given a chance to make them. While George Lucas was in charge, people like J.J. Abrams, Rian Johnson, and Jon Favreau weren't given a shot. However, from the sequel trilogy forward, filmmaker fans like them were now steering the galaxy far, far, away."
After making one of the most successful movies of all time in Titanic, James Cameron established an unprecedented level of creative freedom as a director.
"In an era of cinema where the blockbuster reigns supreme and most movies feel like a capital-e Event, there's still only one true king of spectacle: James Cameron. He's released two of the highest-grossing films of all time, and he didn't need decades of comic book IP and years of cinematic universe building to do it. Sure, the Avatar movies are expensive and the amount of long-gestating sequels can seem baffling at times. But when you have a track record like that, you deserve a blank check–at least, that's what Cameron himself thinks."
Are you looking to dive into anime but don't know where to start? Consider checking out some of these titles available to stream on Netflix.
"Netflix always asks you 'Are you still watching?' after you dip your toes into a couple episodes of a show but it never quite nails its suggestions for which shows you should watch next. No lie, Netflix's 'Surprise Me' feature pointed me in the direction of this little-known indie TV series Stranger Things. Suffice it to say, I was neither surprised nor did I want to watch it. If you crave all the best anime that Netflix has to offer, however, this list was curated for you."
Sony announced that a new Karate Kid movie is coming with no connection to Cobra Kai.
"Sony Pictures has announced a new film in the Karate Kid franchise. According to reports, the movie is billed as the 'return of the original Karate Kid franchise' to the silver screen and is scheduled to premiere on June 7, 2024. The upcoming film will mark the first movie in the franchise since the Jaden Smith-starring reboot in 2010 but will not have any connection to Netflix's Cobra Kai series, as confirmed by show co-creator Jon Hurwitz."