News
Link Tank: The Sequel to Avatar is Now Titled Avatar: The Way of Water
The Avatar sequel now has a title, win tickets to see The Life of Pi, Our Flag Means Death has yet to be renewed, and more in Link Tank!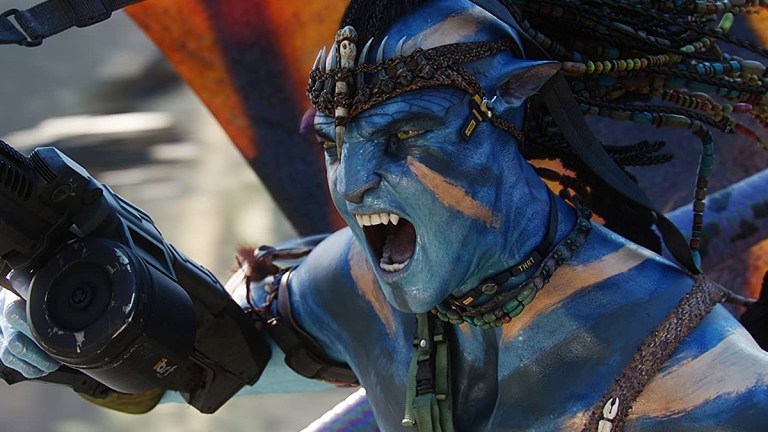 The long-awaited sequel to Avatar is officially titled Avatar: The Way of Water, and a trailer is coming next week.
"These eyes have seen a sight I never thought I'd see: a trailer for Avatar 2. After over a decade of development and production, writer-director James Cameron finally debuted the teaser trailer for his long-awaited, highly anticipated sequel at CinemaCon in Las Vegas. And while you can't see it just yet, you'll see it soon. Here's what you need to know."
Win Tickets to see Life of Pi in the West End!
Win two tickets to see the stage adaptation of Life of Pi in the West End!
"Life of Pi tells the marvellous story of Pi Patel, a boy from Pondicherry, India named after a French swimming pool who was raised in a zoo. He boards a Japanese cargo ship headed to Canada with his family and all of their animals, only to end up stranded at sea for 227 days on a lifeboat with an adult Bengal tiger named Richard Parker. Must live in the U.K. to be eligible to win."
Despite a trending online campaign, HBO still has yet to renew Our Flag Means Death for another season.
"The past month or so for me has been defined by two things: finally catching COVID (would not recommend) and watching the fandom around HBO Max's Our Flag Means Death blossom on social media (would absolutely recommend). The delightful pirate rom-com has now been the most streamed breakout series in the US for five weeks in a row."
The planned spinoff to The Walking Dead featuring Daryl and Carol just lost half of that dynamic duo.
"Bad news for fans of everyone's favorite platonic zombie-slaying power couple (from, like, 2015) today: TVLine reports that the previously announced Walking Dead spin-off series centered on fan-favorite characters Daryl and Carol has just lost its Carol."
Disney Infinity may be dead, but perhaps this new game from the Mouse House will make up for it.
"While my household is still in mourning over the untimely demise of Disney Infinity, the former movie studio and now cultural monopoly has today unveiled a new video game that, if Disney is your thing, is very much catering toward your things. Here's the trailer for Disney Dreamlight Valley, showing off a game—described by the developers as a 'life-sim adventure'—that's as inspired by Animal Crossing as it is The Sims."
Spider-Man: No Way Home star Andrew Garfield says he's taking a break from acting.
"Andrew Garfield has announced that he is officially taking a break from acting. 2022 has been a whirlwind year for the actor, after the success of Spider-Man: No Way Home, his Oscar-nominated role for Tick, Tick…Boom! and now his new FX series Under The Banner of Heaven. In a new interview with Variety, he revealed that he needs to 'rest for a little bit. I need to recalibrate and reconsider what I want to do next and who I want to be and just be a bit of a person for a while. Because as you know, that is a washing machine, that awards season.'"