News
Link Tank: Could Black Widow Return as a Zombie in the MCU?
Scarlett Johansson expressed how she'd like to see Black Widow's revival in the MCU and more in Link Tank!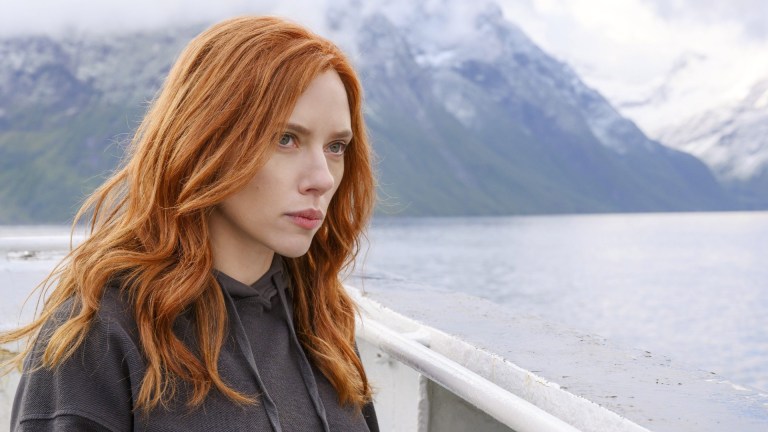 Amidst a storm of controversy surrounding the MCU, Scarlett Johansson chimed in about the potential return of her iconic hero, Black Widow. She even mentioned the possibility of portraying Black Widow in undead form.
"Speaking on the Today Show about her new skincare products (as one does), Johansson did not seem prepared when Al Roker asked about her character, Black Widow, potentially returning. 'I feel like [Avengers: Endgame] is kind of the end, right?' Johansson said. 'Like, can you come back? Could it be like a vampire version of the character? Because I'm here for that. Like a zombie version, maybe.'"
Before Black Friday, LEGO is doing an exciting weekend of special deals for their Insider members, with multiple promotions, sales, and specials coming!
"This year's LEGO Insiders (new VIP) weekend is taking place on Saturday and Sunday 18-19th November at LEGO.com. There will be new GWPs, double VIP points and discounts on a number of exclusive sets."
Marvel wraps up well over a decade of Loki storytelling in the perfect (and most tragic) way possible as the final season of his Disney+ series comes to a close. The gang weighs in on the end of an era. Will this be the last we see of the former God of Mischief?
Matt LeBlanc becomes the first member of the Friends cast to release an individual statement on the passing of Matthew Perry, honoring his longtime on-screen roommate and best friend.
"Friends star Matt LeBlanc is honoring his on-screen roommate and best friend Matthew Perry in the most Joey way possible: getting in one final, loving jab. LeBlanc posted the following tribute on Instagram, along with a series of moments between the two actors both on camera and behind the scenes."
You know what the gaming masterpiece that is The Last of Us needs? Danny DeVito, of course.
"Danny DeVito's wonderfully awful Frank Reynolds from the long-running TV show It's Always Sunny In Philadelphia has become an internet icon over the last decade, thanks to his wild behavior and meme-worthy antics. And now the famous asshole has been added to the depressing world of The Last Of Us and the results are hilarious."
Despite what happens in John Wick: Chapter 4, a fifth installment of the popular action franchise is currently being developed by Lionsgate.
"Shortly after the news of the news of the John Wick franchise releasing an anime spinoff series and another TV series being currently in the works, John Wick: Chapter 5 is now officially on the way. Despite the ending of John Wick: Chapter 4 that saw Keanu Reeves definitively dead and buried, Lionsgate still has a different idea up their sleeves. Motion Picture Group Chair Joe Drake confirmed writing of the fifth film is officially in motion."