News
Link Tank: Check Out an Exclusive Featurette from Extraction 2
Kick off the London Action Festival with a behind the scenes look at Extraction 2 and more in Link Tank!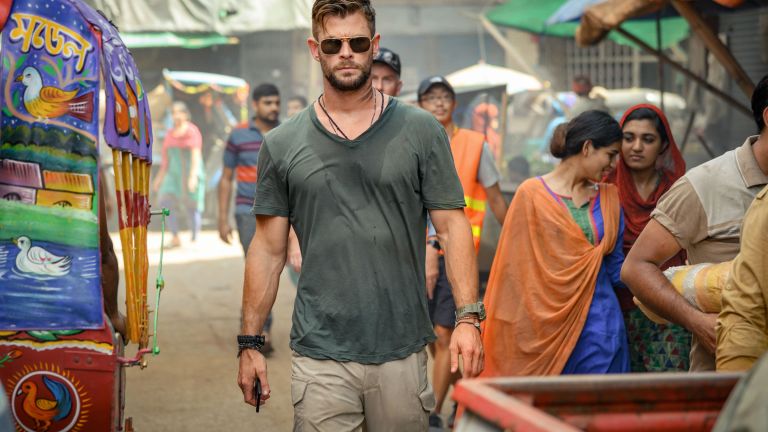 Director and veteran stunt coordinator Sam Hargrave helps Den of Geek blast off the second annual London Action Festival this weekend with an explosive (and exclusive) featurette from his flick, Extraction 2, streaming now on Netflix!
One of the more unique events at London Action Festival is the acclaimed retelling of classic film Die Hard from Richard Marsh, who is a "Fringe First-Winner, London poetry slam champion, BBC Audio Drama Best Scripted Comedy Drama award-winner and New York cop (one of these is untrue)." Before the one-man play, Action fans will be treated to a special Director Showcase: In Conversation with Writer/Director Nia DaCosta (Candyman, The Marvels).
Margot Robbie takes you on a tour of the iconic Barbie dreamhouse a month before the film's release.
"In promotion of Greta Gerwig's Barbie movie, which is set for release on July 21, the film's cast and crew have taken audiences on a tour of the doll's iconic Dreamhouse. In the seven-minute video, which features appearances from Margot Robbie, Ryan Gosling, and director Greta Gerwig, among others, viewers get a glimpse of Barbie's home. It is so detailed and, as the film's director insisted, beautiful."
Apparently, the subpar visual effects that the internet has heavily maligned in The Flash were purposefully created to look that way.
"One thing most superhero movies have going for them is you know how they should look. When Batman, Spider-Man, or Iron Man put on their suits, the world around them doesn't change. With the Flash though, when Barry Allen puts on his suit and taps into his powers, the world around him does change—at least to Barry—and figuring out what that's going to look like is one of the challenges of adaptation."
After the trailer leaked yesterday afternoon, Sony released the first official look at Kraven the Hunter, the latest Spider-Man villain turned antihero in the confusing Spider-Verse.
"The idea of making movies about Spider-Man's most iconic villains without ever having Spidey actually show up still doesn't make much sense, even counting the success of Venom, but here we are again with another of those movies—the first since the fairly disastrous debut of Morbius. This time around, we've got Aaron Taylor-Johnson in Kraven The Hunter, a solo movie about the origin of the bad guy who is best known for wearing a cool lion vest and wanting to kill Spider-Man."
Netflix released its first look at the live-action adaptation of Avatar: The Last Airbender, featuring actors who appear accurate to their animated counterparts.
"Netflix has officially shared the long-awaited first look at the live-action adaptation of popular Nickelodeon animation adventure, Avatar: The Last Airbender. Back in September 2022, Netflix announced the full cast, which includes legends like George Takei, alongside Utkarsh Ambudkar, Arden Cho, Danny Pudi and more."