Sponsored
LEGO Gift Guide: Best LEGO Sets for the Holidays
Our LEGO x eBay Holiday Gift Guide features the best sets from Star Wars, DC, Marvel, Overwatch, and more!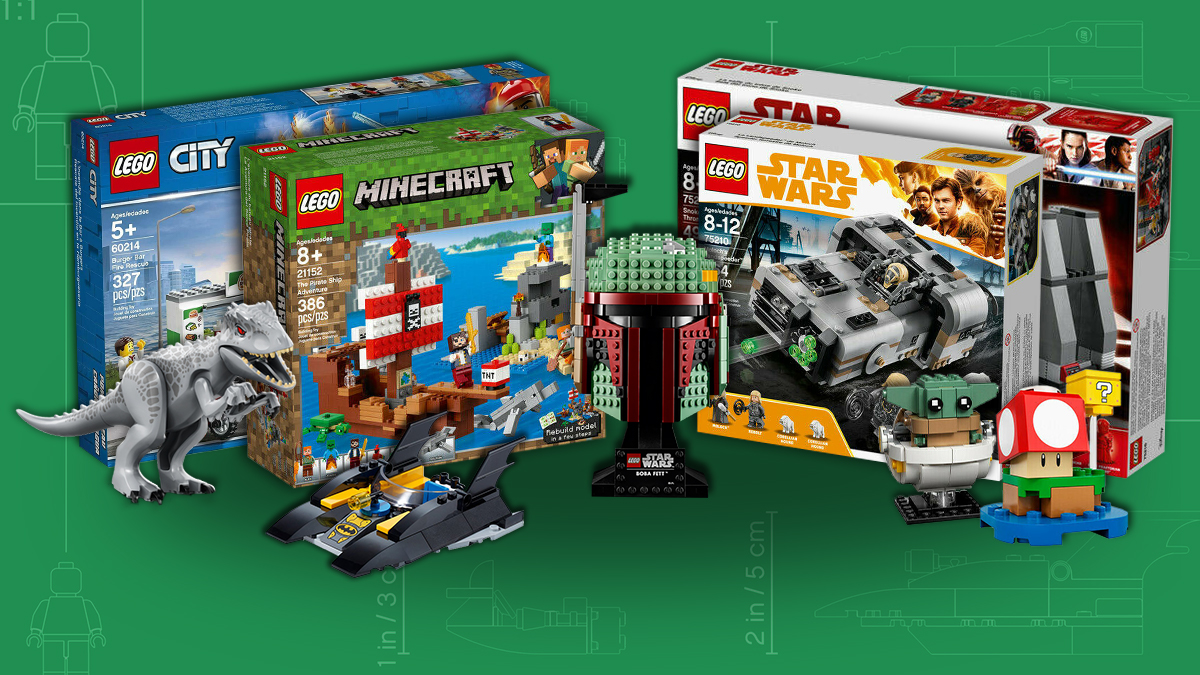 Presented by: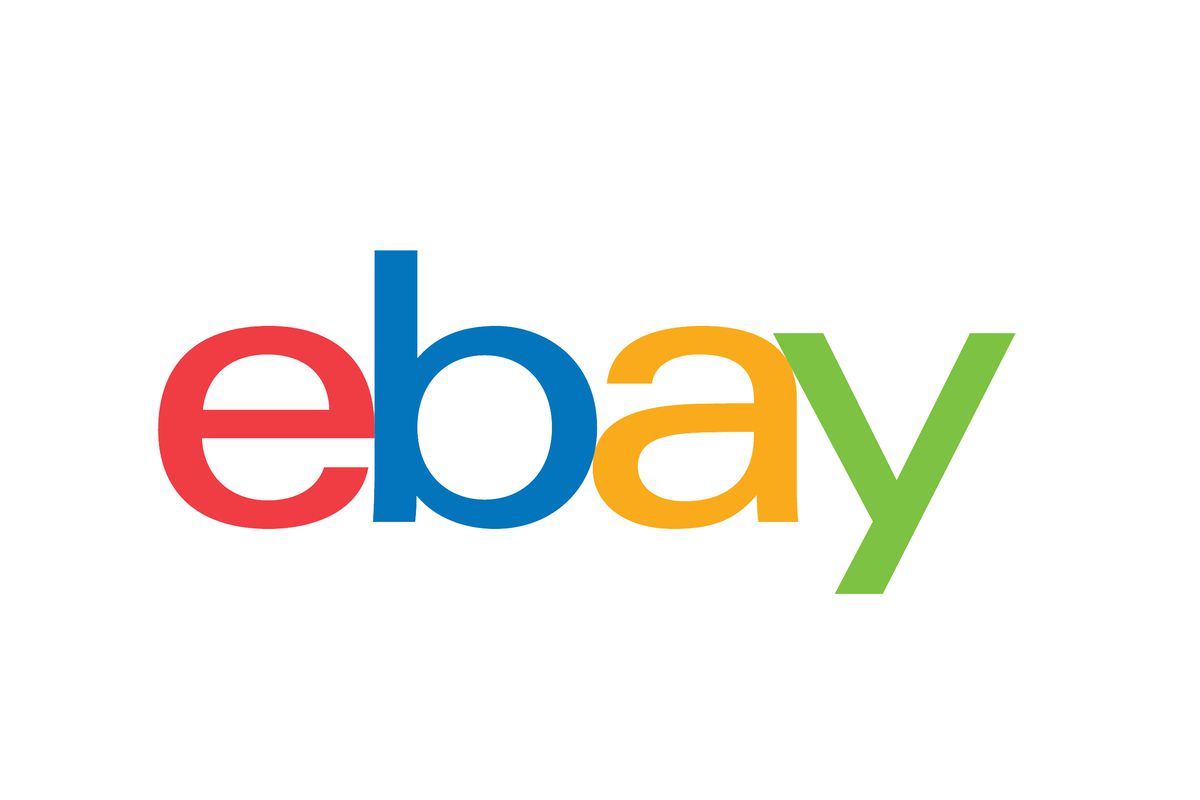 Since 1932, LEGO has been delighting kids of all ages with its immensely fun construction sets. It's fitting that the word LEGO purportedly translates to "play well," because that's exactly what the beloved playthings do consistently. Due to its interactive nature, LEGOs allow users to build whatever they desire, resulting in that rare thing—a toy that never loses its novelty and one whose play value seems to grow exponentially as time goes by.
This year, LEGO again offers up an abundance of must-have sets—both from licensed properties and in-house creations—that showcase their versatility, collectability, and above all, pure joy. Here is a look at some of the most popular LEGO sets that you'll want to give (and get!) this year!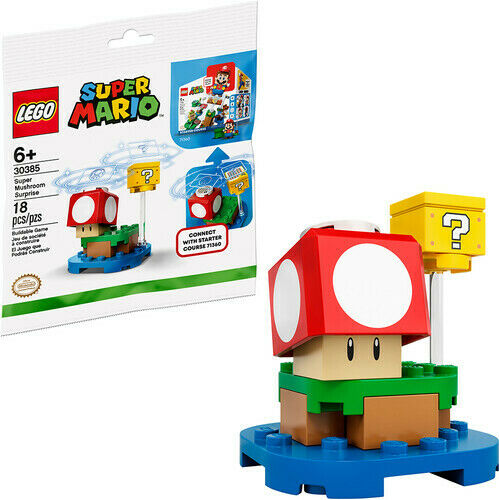 LEGO Super Mario: Super Mushroom Surprise Expansion Set
With a low price point and showcasing some of the saga's most beloved iconography, this set is nothing short of a valentine to both LEGO and Super Mario… and further proof that these two entertainment titans were meant to be together!
Buy the LEGO Super Mario: Super Mushroom Surprise Expansion set here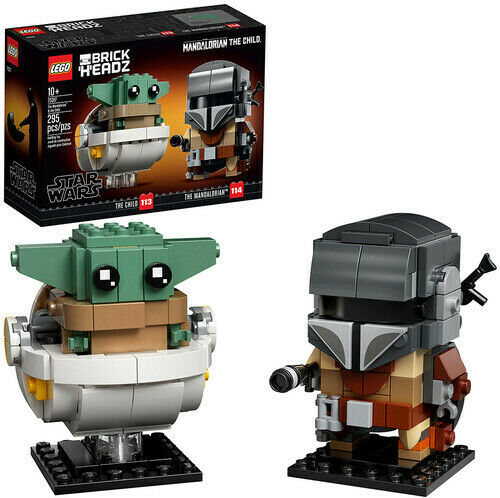 LEGO: Brick Headz: The Mandalorian & The Child
LEGO's Brick Headz line presents highly stylized takes on pop culture's heavy hitters, so it was a natural fit to include The Mandalorian and Baby Yoda, er, The Child among their number. Here we have Din Djarin in his pre-Beskar uniform accompanied by the cutest of Star Wars sensations, The Child, who comes sitting in his pram atop a translucent base that gives the illusion that he is hovering above the ground. Each of these characters measures 3", and comes with fun features like blasters (Mando) and adjustable ears to indicate different expressions (The Child). This is the way…to LEGO fun.
Buy LEGO: Brick Headz: The Mandalorian & The Child here
LEGO Star Wars: Boba Fett Helmet
Is Boba Fett the most iconic character from the original Star Wars trilogy? While you ponder that oft-asked question, allow us to turn your attention to this building kit that allows you to construct the beloved Mandalorian's helmet. This is just one of a series of buildable helmets spanning the Star Wars and Marvel universes that LEGO offers, so don't be surprised if after you put together all 625 pieces of this epic that you find yourself wanting to get all of other pop culture headgear that is now available.
Buy the LEGO Star Wars: Boba Fett Helmet here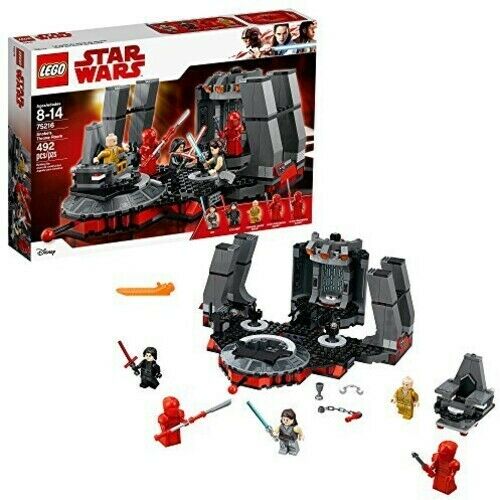 LEGO Star Wars: Snoke's Throne Room
The Last Jedi continues to be the most divisive of all the contemporary Star Wars flicks, but one thing that is undeniable is how amazing the sequence set in Snoke's throne room was. Supreme Commander, we hardly knew ye… not that that will stop us from recreating your downfall in this set!
Buy the LEGO Star Wars: Snoke's Throne Room set here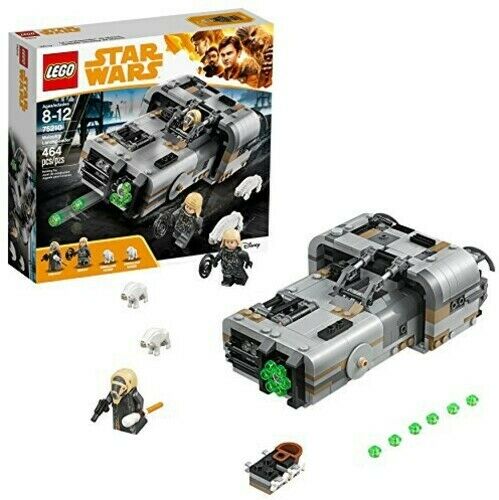 LEGO Star Wars: Moloch's Landspeeder
As a culture, we failed Solo: A Star Wars Movie. Due to the film's troubled production and the very audacious move to fill in the back story of Star Wars' most beloved rogue, the flick had two strikes against it before it ever it theaters. And that's not even getting into the manufactured issue of "Star Wars fatigue" that The Last Jedi is often attributed with creating (to which we say yeah, no). The fact is though that the cringeworthy moment where an Imperial Officer gives Han his surname aside, Solo is pretty great. Since the movie was such a dark horse, many fans overlooked the frankly stunning tie-in merch that movie spawned. This set recreating an early action set piece from Solo is particularly delightful, if for no other reason than how cute the ferocious Corellian hounds look in LEGO form.
Buy the LEGO Star Wars: Moloch's Landspeeder here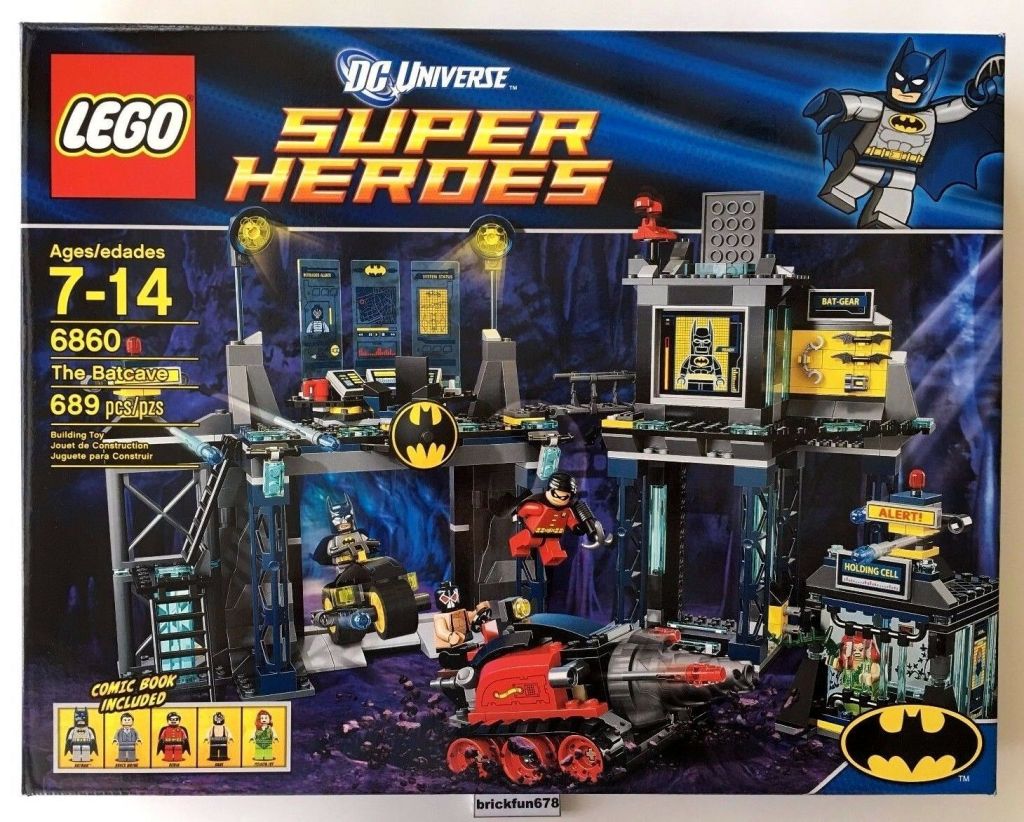 LEGO DC Universe: Super Heroes – The Batcave
Holy LEGO Batman! This jaw-dropping recreation of the Batcave comes with mini figs of Batman, Robin, Bruce Wayne, Bane and Poison Ivy! As if that wasn't cool enough right there and then, it also features such astonishing play features as an elevator that lets you use the power of illusion to transform Bruce Wayne into Batman, a LEGO Batcomputer and supervillain holding cell, and even replicas of Bane's Drill Tank and the Batcycle. This set offers up countless hours of DC Comics-inspired fun, making it the ideal gift for the Batmaniac in your life.
Buy the LEGO DC Universe: Super Heroes: The Batcave set here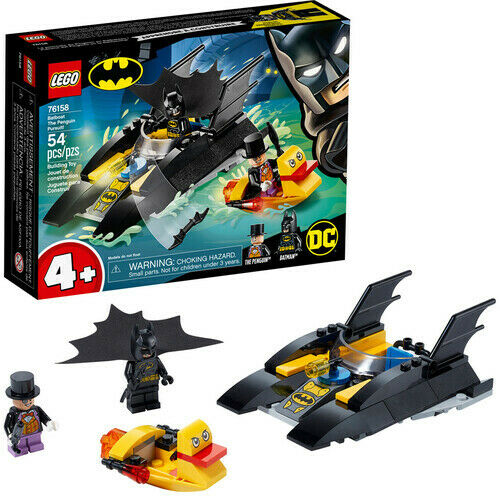 LEGO DC Super Heroes: Batboat "The Penguin Pursuit"
Another amazing Batset is this one that features Batman and the Batboat in hot pursuit of The Penguin, whose own aquatic vehicle is, natch, shaped like a weaponized duck. Adorable.
Buy the LEGO DC Universe: Super Heroes: Batboat: The Penguin Pursuit here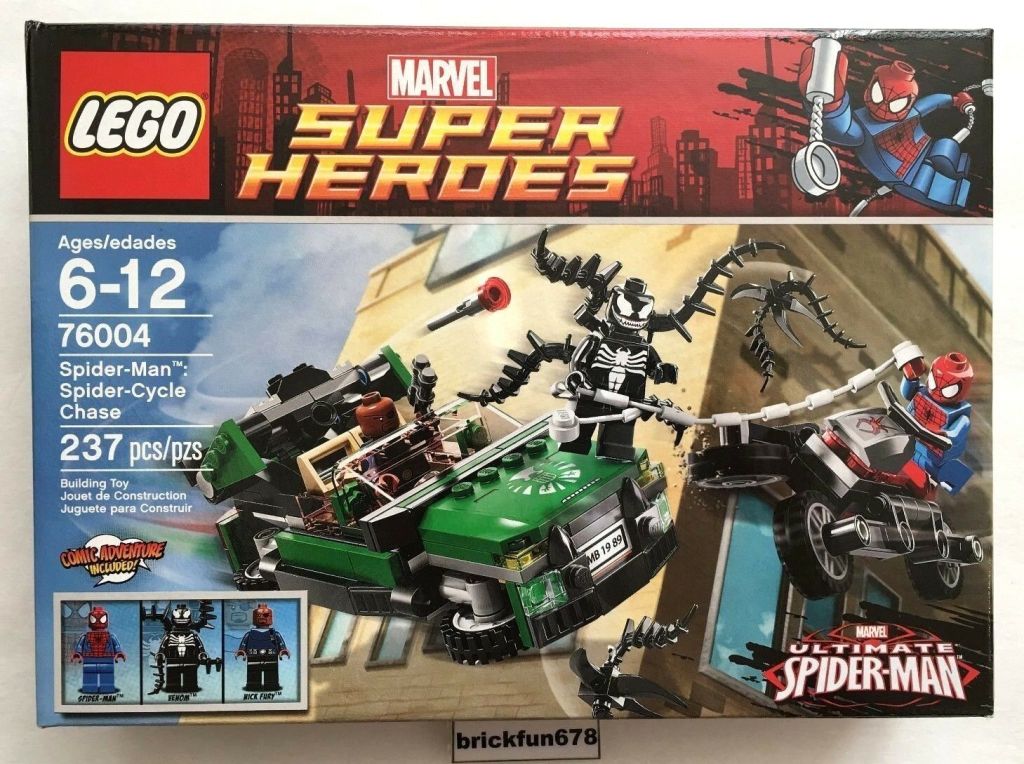 LEGO Marvel: Super Heroes – Spider-Man Spider-Cycle Chase
Spidey takes on Venom in a fight to the finish on the streets of New York City with the help of Nick Fury. It sounds like pretty standard fun comic book stuff, right?
But what if I told you that the sworn enemies were aided in their respective battles by some cool wheels? That's amazing and spectacular! Which is why this LEGO set featuring mini figs of Spider-Man, Venom and Nick Fury that comes with the Spider-Cycle and a specially equipped S.H.I.E.L.D. SUV is an essential part of any Marvel LEGO collection.
Buy the LEGO Marvel: Super Heroes: Spider-Man Spider-Cycle Chase set here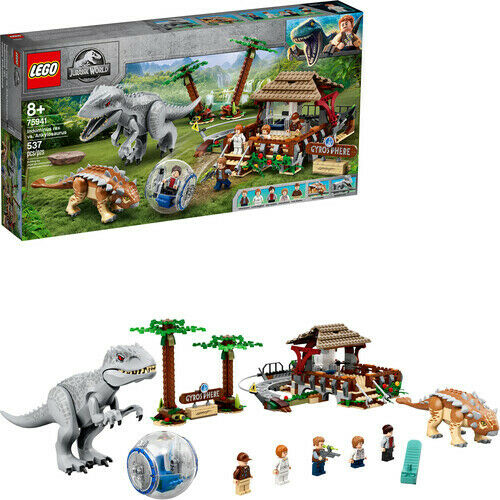 LEGO Jurassic World: Indominus Rex vs. Ankylosaurus
With mini figures of Owen Grady, Claire Dearing and young brothers Gray and Zach Mitchell, a gyrosphere station (that launches a gyrosphere!), and massive dino fun in the form of Indominus Rex and Ankylosaurus buildable beasties, this set brings the Jurassic World experience into your playroom.
Minus the rampant bloodshed, obviously.
Buy the LEGO Jurassic World: Indominus Rex vs Ankylosaurus set here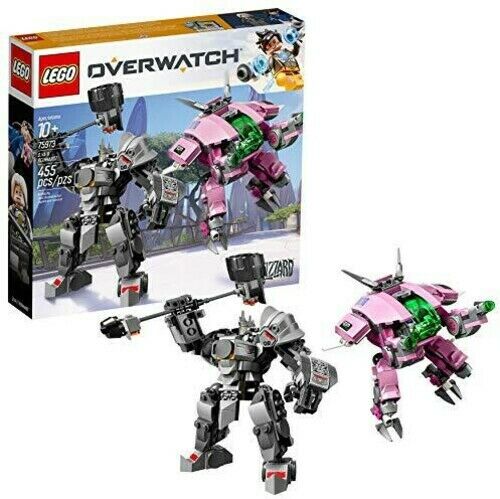 LEGO Overwatch: D.Va & Reinhardt
From LEGO's line of sets based on the team-based multiplayer shooter sensation Overwatch comes this set with fan-favorite characters D.Va & Reinhardt. Includes mini-figures of each that can be put into their mech counterparts.
Buy the LEGO Overwatch: D.Va & Reinhardt set here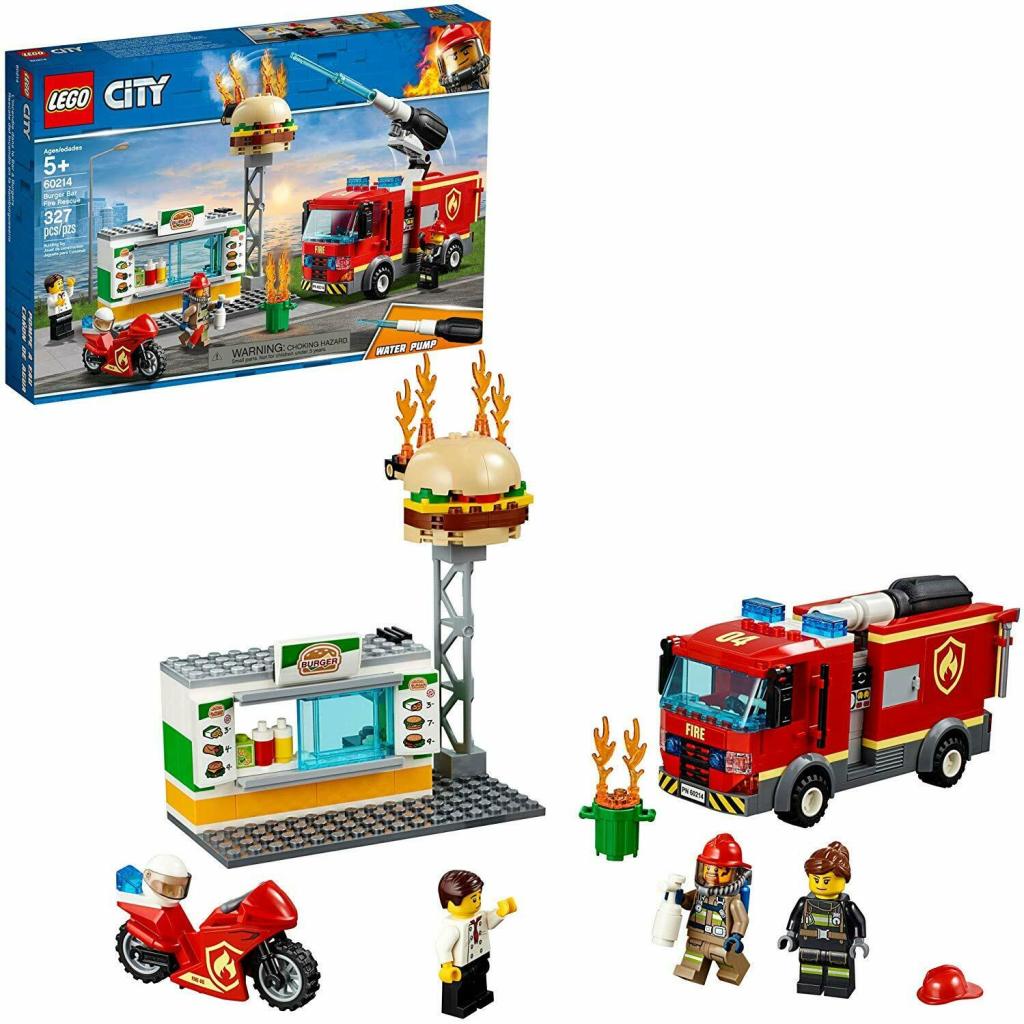 LEGO City: Burger Bar Fire Rescue
With imagery seemingly inspired by the music video for Barenaked Ladies' "Pinch Me," this LEGO City playset lets you get your hero on by extinguishing a fire at the local Burger Bar. Aside: Burgers and bars are two of the greatest things in life, so when you put them together, magic occurs. This set includes three mini figures, the Burger Bar in flames, a fire truck, a motorcycle, a garbage can in flames (fitting for 2020), and endless entertainment.
Buy the LEGO City Burger Bar Fire Rescue here
LEGO Minecraft: The Pirate Ship Adventure
Yarr! Even the scurviest of scurvy dogs will be singing chanties about this Minecraft set whose pirate motif is so detailed that it includes everything from plank to parrot. It's a pirate's life for everyone who gets their mitts on this treasure of a set!