Sponsored
An Introduction to the World of Avatars Inc
As part of the ANA Avatar XPRIZE, Avatars Inc tells inspirational stories of remotely operated bodies, inviting readers to submit their own.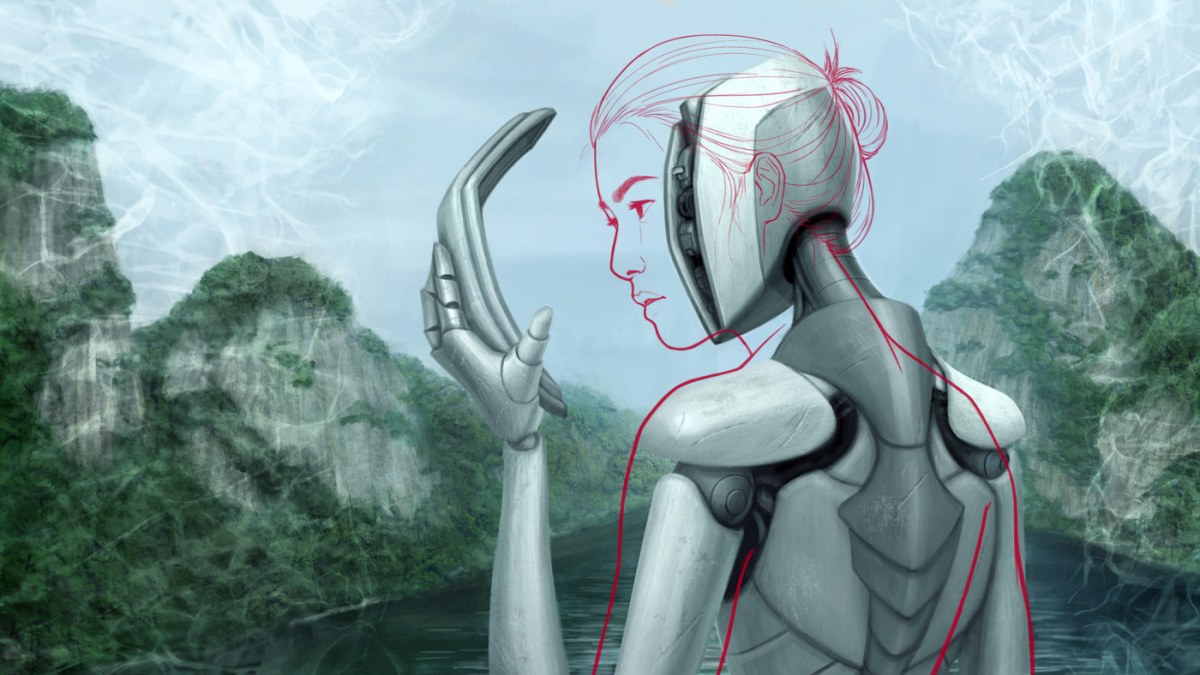 This article is presented by

Imagine in this world of social distancing if we could give people the power to place their sensory and spatial awareness into a robotic construct, commanding their own mechanical soldier or even an entire army of avatars immune to any virus. What if we could operate remotely in distant or dangerous locations that our frail human bodies would otherwise have trouble reaching?
Such is the framework of the fictional world of Avatars Inc, and XPRIZE is inviting aspiring writers to create their own story of 2500-3500 words to submit by May 8, 2020, illustrating the benefit of operating a robotic proxy from a distance in a real life situation. Avatars could, for example, be utilized in the extreme pressures of the deep sea or the cold vacuum of space, but the stories should relate these applied uses in the context of a personal tale of hope, as the current collection has done.
Avatars Inc is ostensibly a fictional company sent to retrieve 24 memories from remote units scattered around the universe with each appearing in various short stories from notable sci-fi authors that represent a diversity of avatar use-cases. The professional examples may inspire those who wish to submit the "missing" 25th memory in the form of their own short story, and the rest of us can enjoy reading the full e-book available on the website. We've presented here a summary of the best stories from this shared universe, and look forward to reading the winning contest entry ourselves as well.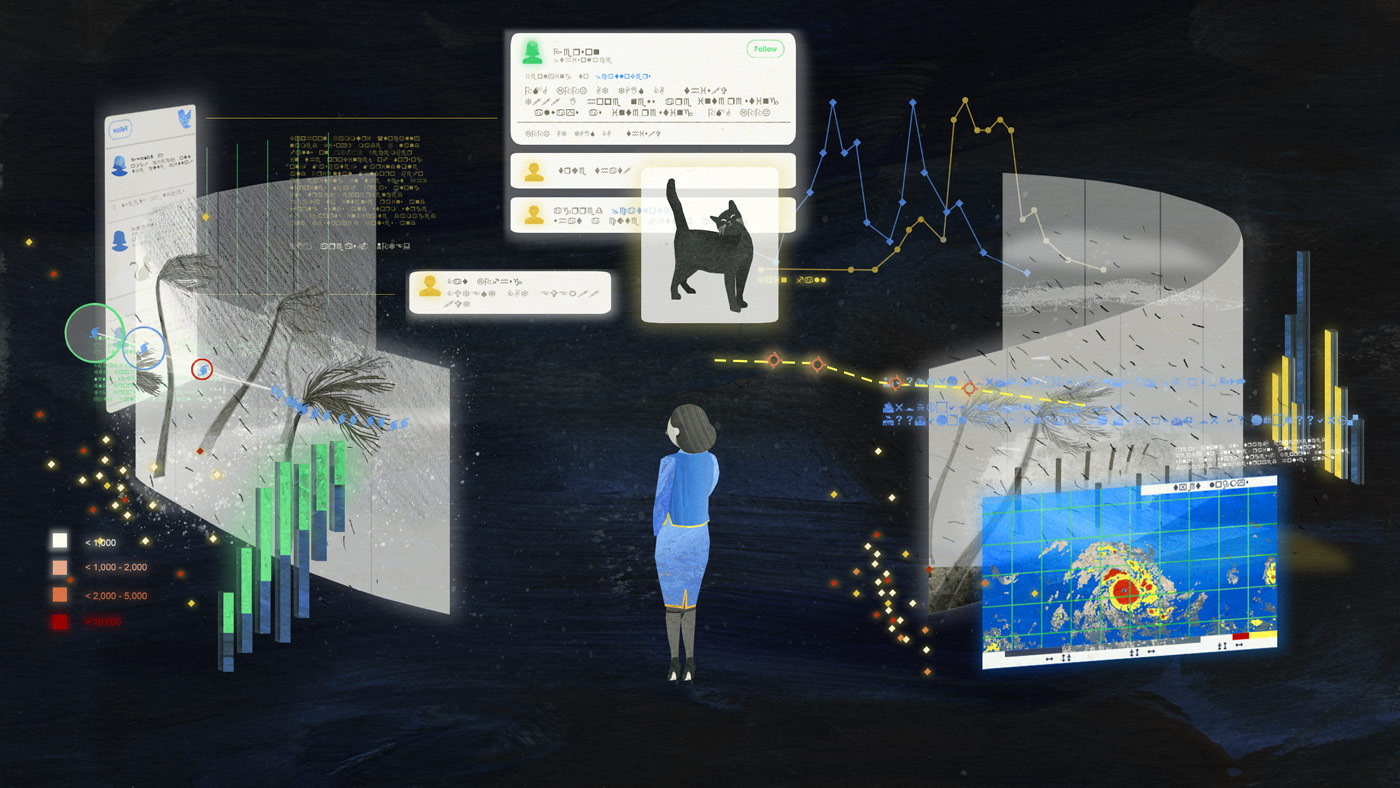 "La Mer Donne" by Sarah Pinkser
A good many of the Avatars Inc stories take place in worlds affected by climate change, but "La Mer Donne" presents a sardonic commentary on our addiction to social media and our desensitization to natural disasters as well. The tale features an intrepid news reporter, safe in her wind-tolerant avatar, sent to cover Hurricane Violet, a mega-storm set to destroy a beach town which has already experienced hardship from repeated extreme weather conditions.
The charm of this story comes not only from the fact that the news producer whispering into the avatar's ear is more concerned about getting a great shot and trending among the audience than she is about the devastation of an entire village. The true success of the narrative arrives on four paws when the reporter discovers that not all of the residents of La Mer Donne have successfully evacuated.
Submit your own avatar idea to the Avatars Inc writing contest here!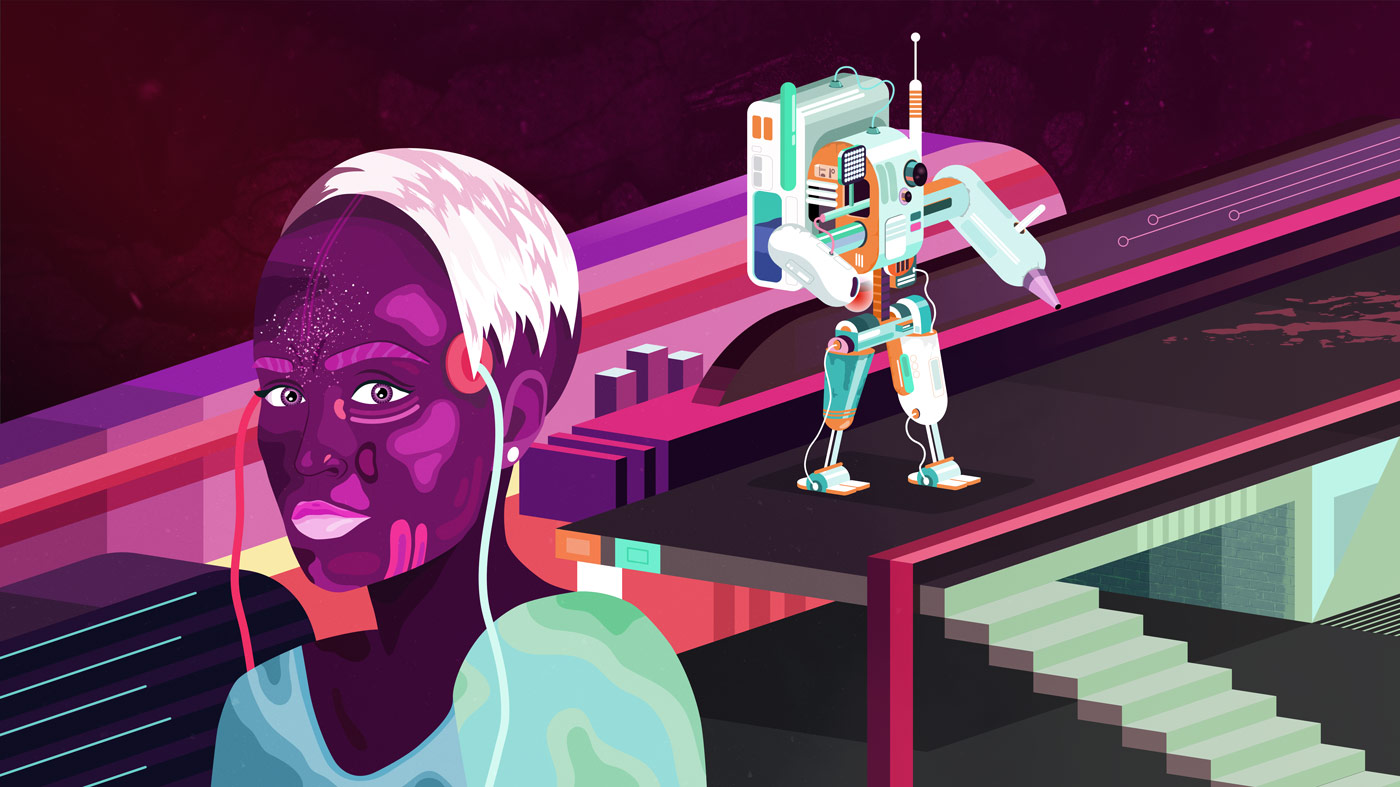 "At the End of a Most Perfect Day" by Nino Cipri
Of all the gruesome and dangerous tasks an avatar would be better suited for than an actual human operating on site, biohazard remediation would be high on the list. In "At the End of a Most Perfect Day," young Davi has applied for a job cleaning crime scenes, mainly so that she can keep up with the brutal, war-story dinner conversations of her paramedic mother and uncle, her janitor father, and her oncology nurse aunt.
What makes this story among the best in the Avatars Inc collection is the very specific way in which applicants for the job are tested for their ability to handle the rigors of the position. Davi and the other two interviewees have very different qualifications and levels of experience handling avatars, and their personal stories are particularly important for them to be able to pass the training exercise. It's a gritty but amusing way to illustrate avatar usage.
"Banding" by Julianna Baggott
Sometimes the best of intentions humanity has in trying to correct the damage they've done to the planet can have unintended consequences. "Banding" finds a woman joining a group of volunteers tagging genetically engineered, plastic-eating millipedes along the coast. The creatures have evolved beyond their taste for trash and have become toxic themselves, unleashing a virus on the local trailer park.
The woman narrates her own story, telling us how she took this job operating an avatar to lessen the pain of having discovered the infidelity of her husband. The solitary work distances her from others and allows her to be alone with her thoughts. This one has a bit of an unexpected ending that's foreshadowed by another mysterious millipede mutation: the creatures have grown lobster-like claws, and their purpose is revealed in spectacular fashion.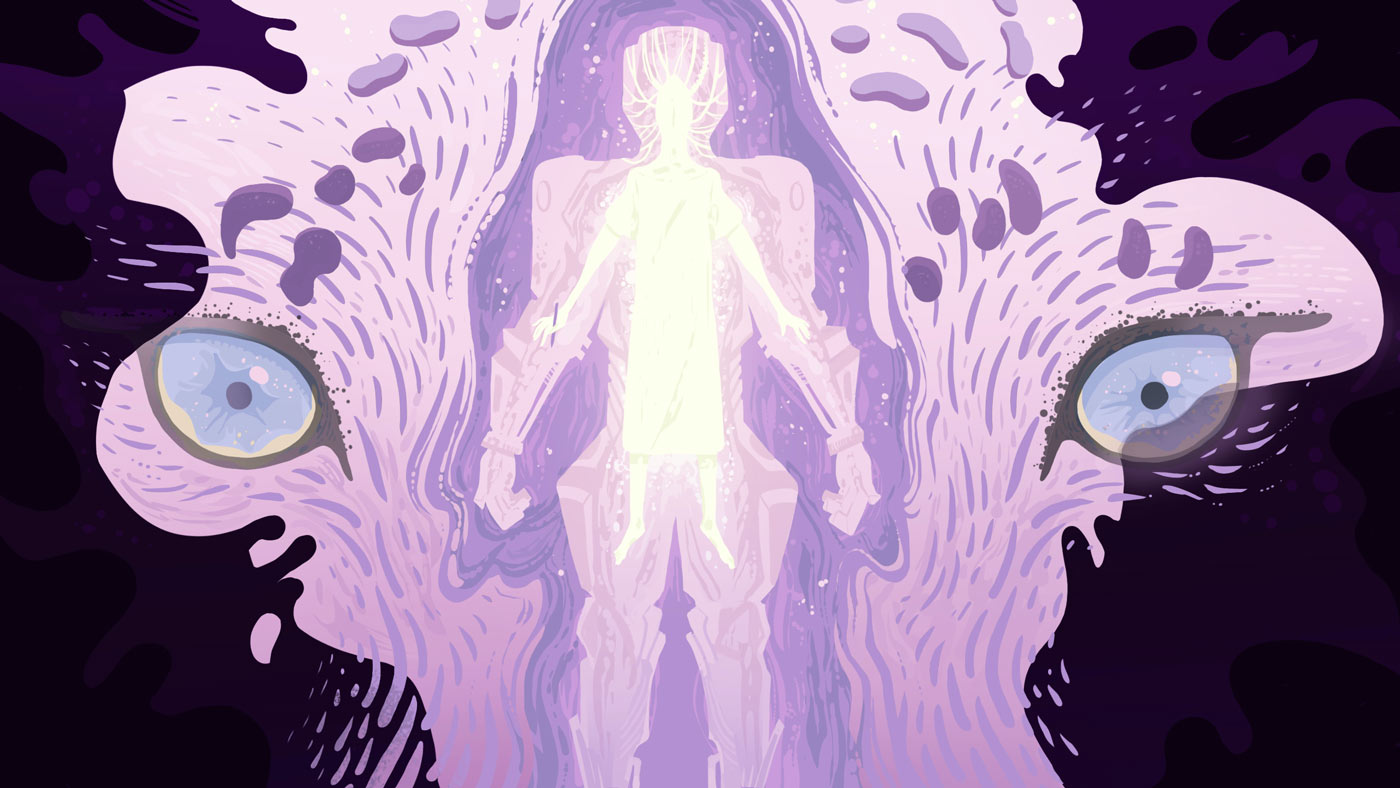 "Neuro-Dancer" by Tom Sweterlitsch
Interestingly, several of the Avatars Inc authors envisioned situations involving people in hospice care, and not all of them use the avatars as a means of escaping a dying body. "Neuro-Dancer" occupies a sort of space in between with the story of Murray, an Alzheimer's patient who is visited by his daughter, identified in his deteriorating narrator's mind as "the Woman."
It sounds bleak, but actually the experimental use of an avatar to heal Murray's mind brings a couple of interesting facts about his earlier life to light, and seeing the story through the eyes of someone coming in and out of dementia provides a unique perspective. Readers should keep an eye on the pen Murray keeps searching for, and the beautifully conceived ending will leave their heads swimming.
Submit your own avatar idea to the Avatars Inc writing contest here!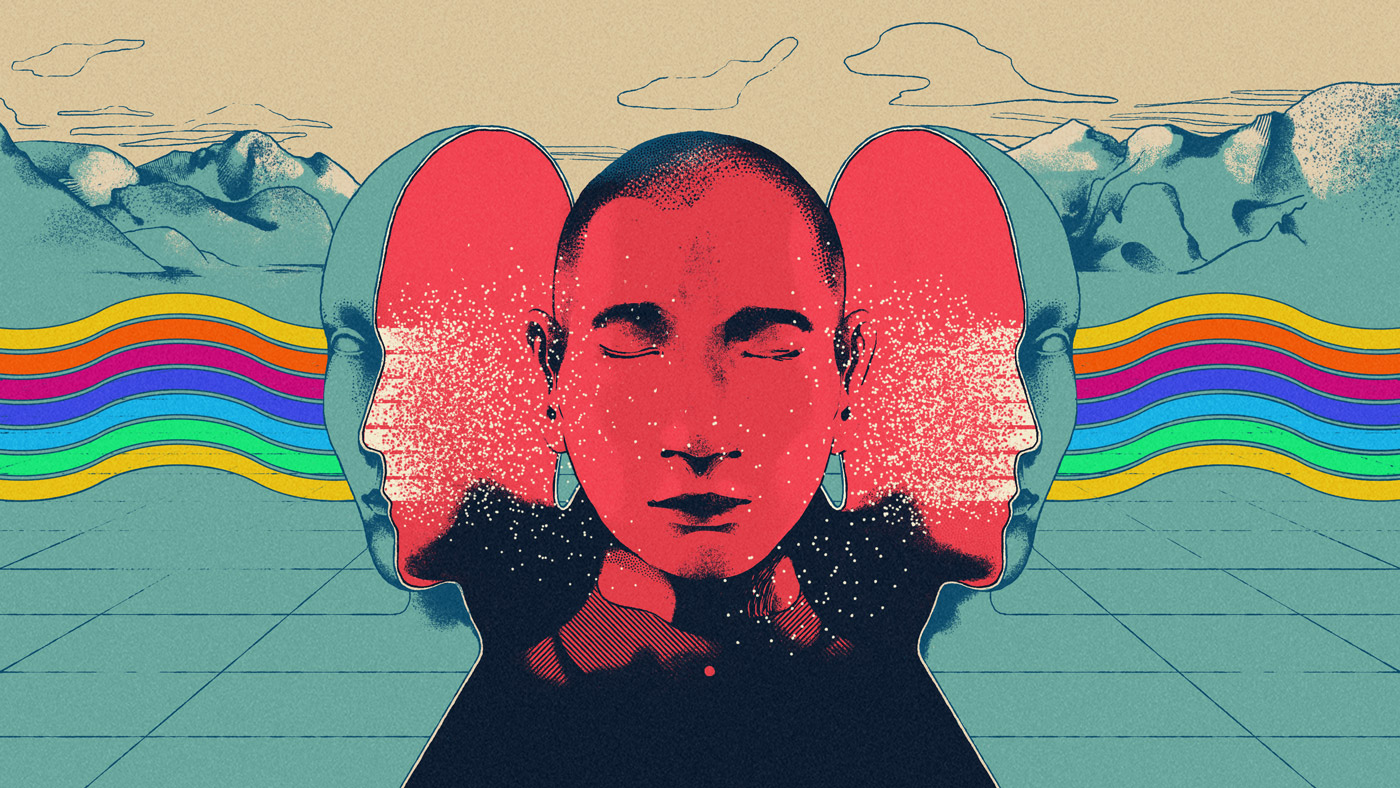 "Thirty-three" by Tade Thompson
Every collection of stories on a theme deserves one tale that twists readers' minds into knots. "Thirty-three" manages to do just that while still amusing us with witty dialogue and a very British, understated way of solving a world-ending criss. Dr. William Bari, as an expert in cybernetics, is conscripted to help the government with a unique problem: they must penetrate a plasma field as hot as the sun in order to stop it from consuming everything.
There's actually a lot more to it than that, including interesting consequences for Bari's love life, but suffice it to say only a very specific way of using avatars can get them through that kind of heat. The mind-bending part of the story involves the fact that there's a phone signal coming from inside the plasma field, and it's originating from someone who enjoys a nice round of an addictive game called Stacked.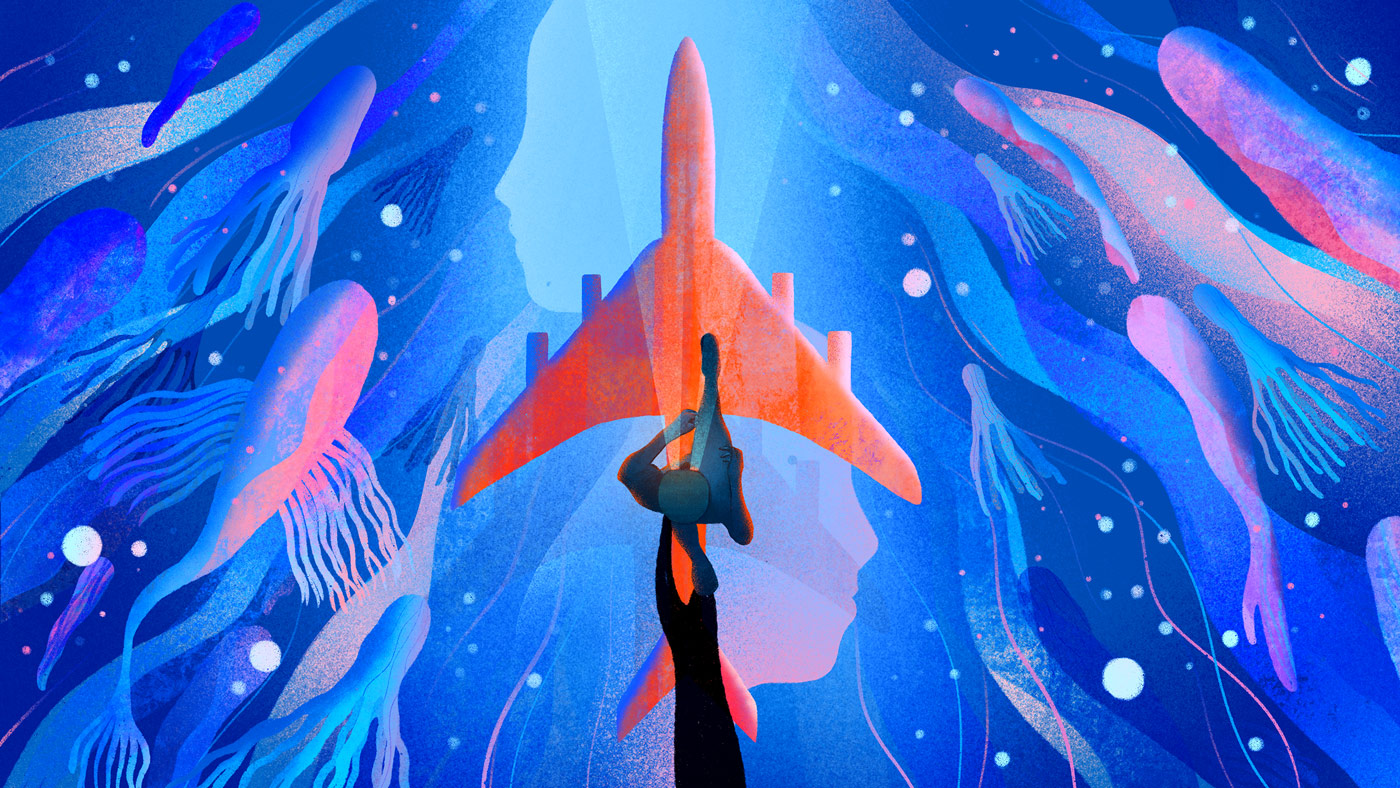 "The Search for [Flight X]" by JY Yang
Many characters in the Avatars Inc stories are only leasing their remote bodies for a period of time, and at least a couple of stories use these mechanical proxies to explore the bone-crushing depths of the ocean. "The Search for [Flight X]" is one such tale which contains many redacted names due to the recorded memories of the deep sea encounter being anonymized, adding to the mystery.
The real question, though, is why the narrator has rented 24 hours to search for a plane on the ocean floor that crashed decades ago, even though she has no personal connection to the flight. Some of the encounters in the dark abyss make the journey worth visiting and also manage to call the conclusion into question as to what really happened next.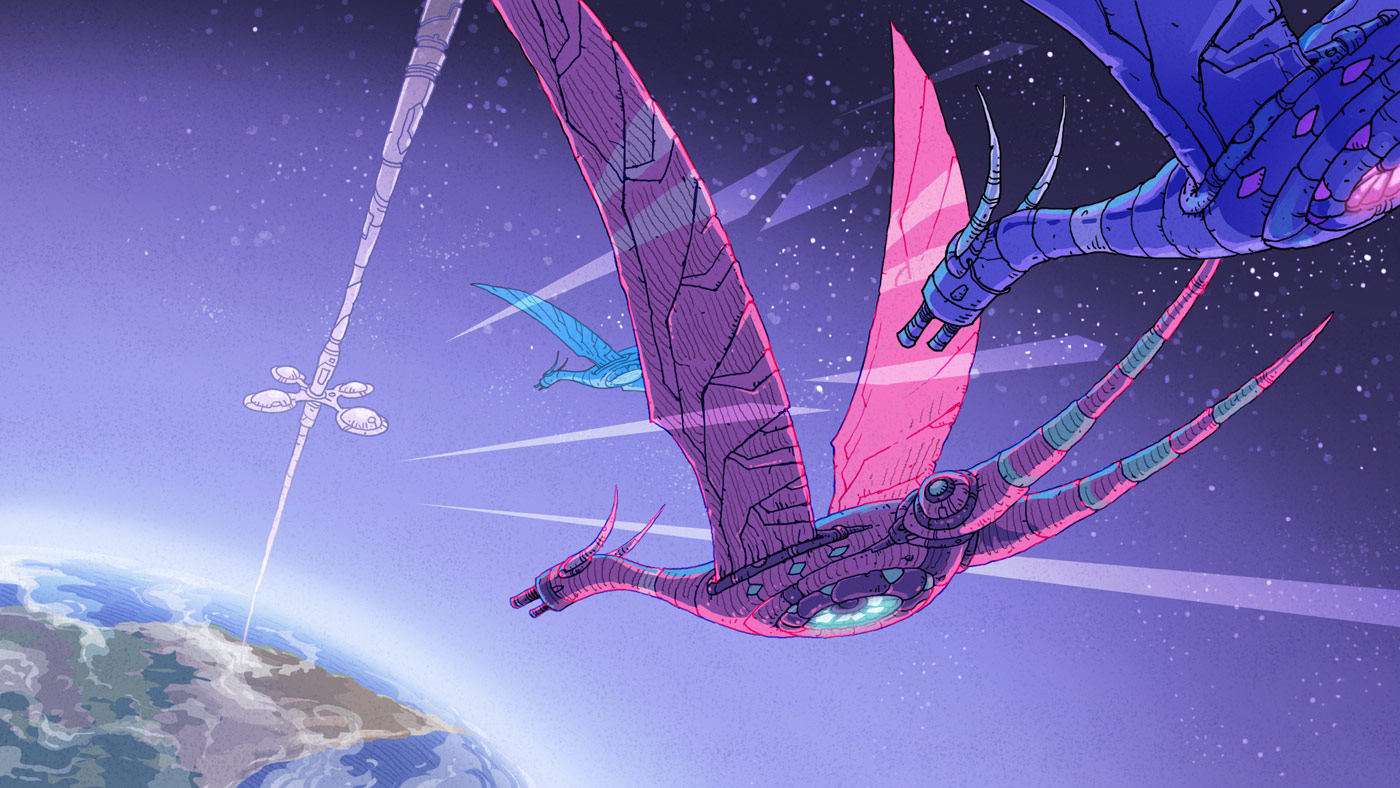 "A Mountain to Climb" by Julia Novakova
When presented with avatar technology, why limit yourself to occupying just one remote body? "A Mountain to Climb" follows a particularly skilled operator who feels more at home in her many avatars of various forms than she does in her own human body, the reason for which becomes clear as the story unfolds. Things begin in the upper reaches of Earth's atmosphere where a space elevator is being built to allow easy access to the solar system.
What we quickly find out is that a thin carbon cable extended into space can be a very powerful but very vulnerable piece of technology, and the narrator, whose awareness is divided between several drones on the elevator as well as four soaring observers nearby, isn't just up there to admire the view. However, her true purpose might not be exactly as it first appears, and the twist ending is among the best in the Avatars Inc series.
This list should in no way minimize the other wonderful contributions to the avatar writing prompt, including stories by The Expanse creator James S.A. Corey and How to Live Safely in a Science Fictional Universe author Charles Yu. But it also bears repeating that the Avatars, Inc. collection isn't just about the shared universe being created to bring attention to the ANA Avatar XPRIZE, which hopes to produce real-life remote bodies. It's also a chance for aspiring writers to contribute their own stories.
Want to give it a try? We'd love to hear from you in the comments below if you've submitted a story, perhaps even sharing an excerpt if you like, or if you just have an interesting idea of how an avatar might be used. The discussion could even serve as inspiration for others or as a sounding board for your own submission.