Features
Top New Horror Books in December 2020
Here are the horror books we're most anticipating in December 2020. Do you have any to add to the list?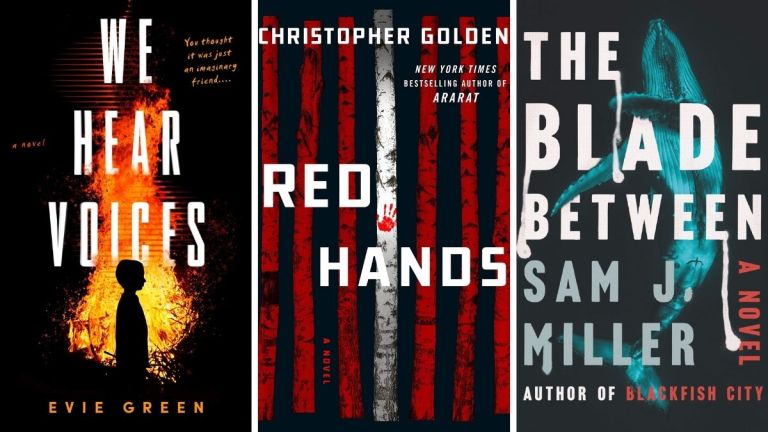 There's so much to look forward to in our speculative fiction future. Here are some of the horror books we're most excited about and/or are currently consuming…
Join the Den of Geek Book Club!
Top New Horror Books in December 2020
The Blade Between by Sam J Miller
Type: Novel
Publisher: Ecco Press
Release date: December 1
Den of Geek says: The mixing of modern concerns (gentrification, commercialisation) with ancient spirits is an appealing concept for a novel which sounds like not a haunted house story, but a whole haunted city. Sam J. Miller grew up in Hudson, where the story is set so this is likely to be a personal piece – he's won several awards for his writing so we'd expect good things.
Publisher's summary: From Nebula Award winner Sam J. Miller comes a frightening and uncanny ghost story about a rapidly changing city in upstate New York and the mysterious forces that threaten it.
Ronan Szepessy promised himself he'd never return to Hudson. The sleepy upstate town was no place for a restless gay photographer. But his father is ill and New York City's distractions have become too much for him. He hopes that a quick visit will help him recharge.
Ronan reconnects with two friends from high school: Dom, his first love, and Dom's wife, Attalah. The three former misfits mourn what their town has become–overrun by gentrifiers and corporate interests. With friends and neighbors getting evicted en masse and a mayoral election coming up, Ronan and Attalah craft a plan to rattle the newcomers and expose their true motives. But in doing so, they unleash something far more mysterious and uncontainable.
Hudson has a rich, proud history and, it turns out, the real-state developers aren't the only forces threatening its well-being: the spirits undergirding this once-thriving industrial town are enraged. Ronan's hijinks have overlapped with a bubbling up of hate and violence among friends and neighbors, and everything is spiraling out of control. Ronan must summon the very best of himself to shed his own demons and save the city he once loathed.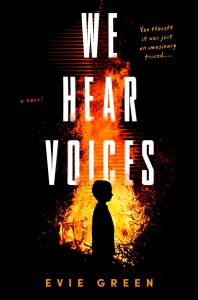 We Hear Voices by Evie Green
Type: Novel
Publisher: Penguin Random House
Release date: December 1
Den of Geek says: A novel about a creepy kid who catches a flu-like illness during a pandemic and comes back not entirely normal… This debut sounds freakishly current, particularly for parents stuck at home with stir crazy little ones. This family-centric chiller sounds like it'd appeal to fans of The Orphanage and The Others.
Publisher's summary: An eerie horror debut about a little boy who recovers from a mysterious pandemic and inherits an imaginary friend who makes him do violent things…
Kids have imaginary friends. Rachel knows this. So when her young son, Billy, miraculously recovers from a horrible flu that has proven fatal for many, she thinks nothing of Delfy, his new invisible friend. After all, her family is healthy and that's all that matters.
But soon Delfy is telling Billy what to do, and the boy is acting up and lashing out in ways he never has before. As Delfy's influence is growing stranger and more sinister by the day, and rising tensions threaten to tear Rachel's family apart, she clings to one purpose: to protect her children at any cost–even from themselves.
We Hear Voices is a gripping near-future horror novel that tests the fragility of family and the terrifying gray area between fear and love.
Red Hands by Christopher Golden
Type: Novel
Publisher: St. Martin's Press
Release date: December 8
Den of Geek says: The latest from horror veteran Christopher Golden sounds like a twist take on a superhero origin story: a bioweapon causes people to develop a condition where anyone they touch drops dead in moments. A sprawling narrative with multiple characters and threads it sounds like the kind of high concept sci-fi horror that will have fans hooked.
Publisher's summary: In bestselling author Christopher Golden's supernatural thriller Red Hands, sometimes a story is a warning. Sometimes the warning comes too late
When a mysterious and devastating bioweapon causes its victims to develop Red Hands, the touch of death, weird science expert Ben Walker is called to investigate.
A car plows through the crowd at a July 4th parade. The driver climbs out, sick and stumbling, reaching out…and everyone he touches drops dead within seconds. Maeve Sinclair watches in horror as people she loves begin to die and she knows she must take action. But in the aftermath of this terror, it's Maeve who possesses that killing touch. Fleeing into the mountains, struggling with her own grief and confusion, Maeve faces the dawning realization that she will never be able to touch another human being again.
Weird s**t expert" Ben Walker is surprised to get a call from Alena Boudreau, director of the newly restructured Global Science Research Coalition. There's an upheaval in the organization and she needs to send someone she can trust to Jericho Falls. Whoever finds Maeve Sinclair first will unravel the mystery of her death touch, and many are willing to kill her for that secret.
Walker's assignment is to get her off the mountain alive. But as Maeve searches for a hiding place, hunted and growing sicker by the moment, she begins to hear an insidious voice in her head, and the yearning, the need… the hunger to touch another human being continues to grow. When Walker and Maeve meet at last, they will unravel a stunning legacy of death and betrayal, and a malignant secret as old as history.
Top New Horror Books in November 2020
Thirteen Storeys by Jonathan Sims
Type: Novel
Publisher: Gollancz
Release Date: 11/26/2020
Den of Geek says: This debut from Jonathan Sims is an excellent portmanteau novel – a selection of very creepy horror stories told by the residents of a property development that houses both the very richest and some of the poorest of London. It's an ultra modern take on the haunted house story while each tale mixes in different subgenre flavours from techno-fear and shifting architecture to creepy kids and beyond, all building to a joined up climax that's pleasingly violent and gross.
Publisher's Summary: A dinner party is held in the penthouse of a multimillion-pound development. All the guests are strangers – even to their host, the billionaire owner of the building
None of them know why they were selected to receive his invitation. Whether privileged or deprived, they share only one thing in common – they've all experienced a shocking disturbance within the building's walls.
By the end of the night, their host is dead, and none of the guests will say what happened. His death has remained one of the biggest unsolved mysteries – until now.
But are you ready for their stories?
Jonathan Sims' debut is a darkly twisted, genre-bending journey through one of the most innovative haunted houses you'll ever dare to enter.
Bone Harvest by James Brodgen
Type: Novel
Publisher: Titan Books
Release Date: 11/17/2020
Den of Geek says: A folk horror spanning a century, Brogden's tale of a strange community who worship an ancient god takes us right up to the present day and to the parochial backdrop of a small set of allotments where residents bicker and secrets are kept, not realising that the new tenants are hiding something much bigger than any of them could imagine. A sprawling and evocative novel with plenty of ikky bits.
Publisher's Summary: From the critically acclaimed author of Hekla's Children comes a dark and haunting tale of an ancient cult wreaking bloody havoc on the modern world.
YOU SHALL REAP WHAT YOU SOW
Struggling with the effects of early-onset Alzheimer's, Dennie Keeling leads a quiet life. Her husband is dead, her children are grown, and her best friend, Sarah, was convicted of murdering her abusive husband. All Dennie wants now is to be left to work her allotment in peace.
But when three strangers take the allotment next to hers, Dennie starts to notice strange things. Plants are flowering well before their time, shadowy figures prowl at night, and she hears strange noises coming from the newcomers' shed. Dennie soon realises that she is face to face with an ancient evil – but with her Alzheimer's steadily getting worse, who is going to believe her?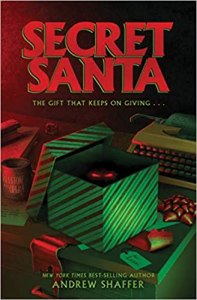 Secret Santa by Andrew Shaffer
Type: Novel
Publisher: Quirk Books
Release Date: 11/10/2020
Den of Geek says: A short snappy read which would no doubt make an excellent Secret Santa gift for the festive season, Secret Santa is a horror comedy set in the 80s in the book publishing heyday, where a new editor is tormented by her co-workers and accidentally gets her revenge via a freaky gnome doll. Shaffer is a comedy writer, critic and satirist so expect shivery fun.
Publisher's summary: After half a decade editing some of the biggest names in horror, Lussi Meyer joins prestigious Blackwood-Patterson to kickstart their new horror imprint. Her new co-workers seem less than thrilled. Ever since the illustrious Xavier Blackwood died and his party-boy son took over, things have been changing around the office. When Lussi receives a creepy gnome doll as part of the company's annual holiday gift exchange, it verifies what she's long suspected: her co-workers think she's a joke. No one there takes her seriously, even if she's the one whose books are keeping the company afloat. What happens after the doll s arrival is no joke. With no explanation, Lussi s co-workers begin to drop like flies. A heart attack here; a food poisoning there. One of her authors and closest friends, the fabulous but underrated Fabien Nightingale, sees the tell-tale signs of supernatural forces at play, stemming from the gnome sitting quietly on Lussi s shelf. The only question is does Lussi want to stop it from working its magic?
Top New Horror Books in October 2020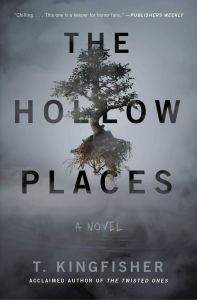 The Hollow Places by T. Kingfisher
Type: Sequel Novel
Publisher: Gallery/Saga
Release date: 10/6/2020
Den of Geek says: Did you ever wish The Lion, The Witch, and the Wardrobe had a bit more horror in it? You might want to try T. Kingfisher The Hollow Places, which follows a recent divorcée who, penniless and depressed, moves in with her uncle only to find a portal to countless, often nightmare-inducing realities in his wall. The Hollow Places is a character-driven romp that combines a romcom setup with genuine horror for a tale that is as unexpected as it is creepy.
Publisher's Summary: A young woman discovers a strange portal in her uncle's house, leading to madness and terror in this gripping new novel from the author of the "innovative, unexpected, and absolutely chilling" (Mira Grant, Nebula Award–winning author) The Twisted Ones.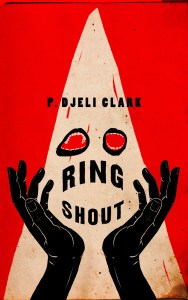 Ring Shout by P. Djèlí Clark
Type: Novella
Publisher: Tor.com
Release date: 10/13/2020
Den of Geek says: What if, in addition to your garden-variety human racists (known as "Klans"), the Ku Klux Klan also included literal monsters, demonic carnivores (known as "Ku Kluxes"). This is the premise for Ring Shout, a supernatural horror that follows three Black women—a sharpshooter, a soldier, and a master swordswoman with the ability to talk to spirits—as they hunt down Ku Kluxes. Their job turns even higher-stake when they discover that the Klans and Ku Kluxes are gathering for a large-scale attack. If you're bemoaning the end of Lovecraft Country season one, this is the story for you.
Publisher's summary: Nebula, Locus, and Alex Award-winner P. Djèlí Clark returns with Ring Shout, a dark fantasy historical novella that gives a supernatural twist to the Ku Klux Klan's reign of terror.
Plain Bad Heroines by Emily M. Danforth
Type: Novel
Publisher: HarperCollins
Release date: 10/20/2020
Den of Geek says: This horror-comedy begins in 1902 when two friends at The Brookhants School for Girls start a private club called The Plain Bad Heroine Society that will shortly lead to their deaths. More than a century later, the bestselling book about the queer, feminist history of the school is being adapted into a film, but when the three actresses arrive at Brookhants to begin filming, horror strikes again.
Publisher's summary: The award-winning author of The Miseducation of Cameron Post makes her adult debut with this highly imaginative and original horror-comedy centered around a cursed New England boarding school for girls—a wickedly whimsical celebration of the art of storytelling, sapphic love, and the rebellious female spirit.
Top New Horror Books in September 2020
Night Of The Mannequins by Stephen Graham Jones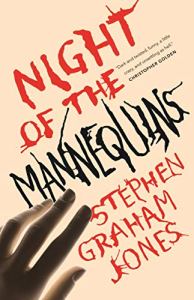 Type: Novella
Publisher: Tor.com
Release date: 09/01/2020
Den of Geek says: The second book by Stephen Graham Jones this year after The Only Good Indians, this zippy horror sees a bunch of teens pull a prank in a movie theater involving a dressed up mannequin which turns tragic. Now our protagonist Sawyer needs to put things right. Funny, camp and gory, this is a quick read, a coming of age story with a b-movie feel that's full of surprises.
Publisher's summary: Award-winning author Stephen Graham Jones returns with Night of the Mannequins, a contemporary horror story where a teen prank goes very wrong and all hell breaks loose: is there a supernatural cause, a psychopath on the loose, or both?
Clown in a Cornfield by Adam Cesare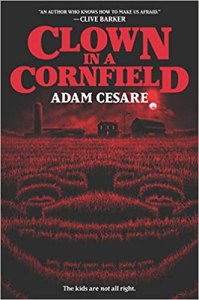 Type: Novel
Publisher: HarperCollins
Release date: 09/17/2020
Den of Geek says: You might be tempted in by the title alone (or indeed the cover art which is pleasingly cheeky) but this YA novel from author and horror nut Adam Cesare sounds like it should be also be a fun romp as a clown mascot goes nuts and starts offing the kids of a run down town. This is Cesare's first foray into YA, though he has a rich background in genre.
Publisher's summary: In Adam Cesare's terrifying young adult debut, Quinn Maybrook finds herself caught in a battle between old and new, tradition and progress—that just may cost her life.
Quinn Maybrook and her father have moved to tiny, boring Kettle Springs, to find a fresh start. But what they don't know is that ever since the Baypen Corn Syrup Factory shut down, Kettle Springs has cracked in half.
On one side are the adults, who are desperate to make Kettle Springs great again, and on the other are the kids, who want to have fun, make prank videos, and get out of Kettle Springs as quick as they can.
Kettle Springs is caught in a battle between old and new, tradition and progress. It's a fight that looks like it will destroy the town. Until Frendo, the Baypen mascot, a creepy clown in a pork-pie hat, goes homicidal and decides that the only way for Kettle Springs to grow back is to cull the rotten crop of kids who live there now.
The Loop by Jeremy Robert Johnson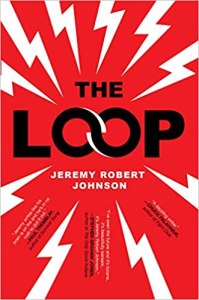 Type: Novel
Publisher: Gallery / Saga Press
Release date: 09/29/2020
Den of Geek says: An evil corporation conducting nefarious experiments on unsuspecting teenagers in a small town, a violent outbreak which sounds zombie-adjacent and a group of plucky outsiders trying to survive and even save the day, this should be a sci-fi horror page turner for lovers of this particular sub-genre. Despite the slightly generic sounding plot, Johnson is known for his 'bizarro' work so we'd expect this to have hidden flair.
Publisher's summary: Stranger Things meets World War Z in this heart-racing conspiracy thriller as a lonely young woman teams up with a group of fellow outcasts to survive the night in a town overcome by a science experiment gone wrong.
Turner Falls is a small tourist town nestled in the hills of western Oregon, the kind of town you escape to for a vacation. When an inexplicable outbreak rapidly develops, this idyllic town becomes the epicenter of an epidemic of violence as the teenaged children of several executives from the local biotech firm become ill and aggressively murderous. Suddenly the town is on edge, and Lucy and her friends must do everything it takes just to fight through the night.
The Ghost Tree by Christina Henry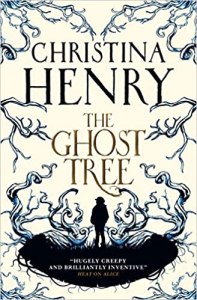 Type: Novel
Publisher: Titan Books/Ace Berkeley
Release date: 09/08/2020
Den of Geek says: A very dark coming of age tale from Christina Henry whose novels Alice and Lost Boys were reimagining of classic tales. The Ghost Tree is a standalone story which sees a teenage girl become her own hero in the face of terrible circumstances. Though it's about young adults, this isn't a YA novel, more, says Henry, it's "an homage to all the coming-of-age horror novels I read when I was younger – except all those books featured boys as the protagonists when I longed for more stories about girls."
Publisher's summary: A brand-new chilling horror novel from the bestselling author of Alice and Lost Boy
When the bodies of two girls are found torn apart in her hometown, Lauren is surprised, but she also expects that the police won't find the killer. After all, the year before her father's body was found with his heart missing, and since then everyone has moved on. Even her best friend, Miranda, has become more interested in boys than in spending time at the old ghost tree, the way they used to when they were kids. So when Lauren has a vision of a monster dragging the remains of the girls through the woods, she knows she can't just do nothing. Not like the rest of her town.
But as she draws closer to answers, she realizes that the foundation of her seemingly normal town might be rotten at the centre. And that if nobody else stands for the missing, she will.
Dracula's Child by J. S. Barnes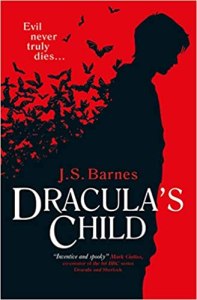 Type: Novel
Publisher: Titan Books
Release Date: 09/22/2020
Den of Geek says: A long and thorough tribute to Bram Stoker's original, written in the style of Stoker's prose and imagining a continuation of the story this is a must-read for Dracula fans. It follows on directly from the original novel and imagines the Harkers' lives some years after their ordeal at the hands of the Count.
Publisher's summary: Evil never truly dies… and some legends live forever. In Dracula's Child, the dark heart of Bram Stoker's classic is reborn. Capturing the voice, tone, style and characters of the original yet with a modern sensibility this novel is perfect for fans of Dracula and contemporary horror.
It has been some years since Jonathan and Mina Harker survived their ordeal in Transylvania and, vanquishing Count Dracula, returned to England to try and live ordinary lives.
But shadows linger long in this world of blood feud and superstition – and, the older their son Quincey gets, the deeper the shadows that lengthen at the heart of the Harkers' marriage. Jonathan has turned back to drink; Mina finds herself isolated inside the confines of her own family; Quincey himself struggles to live up to a family of such high renown.
And when a gathering of old friends leads to unexpected tragedy, the very particular wounds in the heart of the Harkers' marriage are about to be exposed…
There is darkness both within the marriage and without – for new evil is arising on the Continent. A naturalist is bringing a new species of bat back to London; two English gentlemen, on their separate tours of the continent, find a strange quixotic love for each other, and stumble into a calamity far worse than either has imagined; and the vestiges of something forgotten long ago is finally beginning to stir…
Top New Horror Books in August 2020
The Hollow Ones by Chuck Hogan and Guillermo del Toro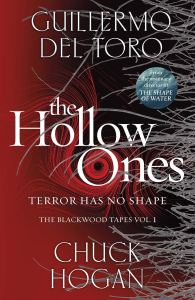 Type: Novel
Publisher: Del Rey
Release Date: 08/04/2020
Den Of Geek says: Master of horror Guillermo del Toro reunites with Chuck Hogan, who collaborated with del Toro on The Strain for the start of a new horror series. It's a paranormal tale that begins in the world of crime as a young FBI agent experiences an otherworld evil on the job. Del Toro is a master of world building and Hogan is a well respected literary voice so this should be a corker.
Publisher summary: A horrific crime that defies explanation, a rookie FBI agent in uncharted, otherworldly territory, and an extraordinary hero for the ages.
Rookie FBI agent Odessa Hardwicke's life is derailed when she's forced to turn her gun on her partner, who turns suddenly, inexplicably violent while apprehending a rampaging murderer.
The shooting, justified by self-defence, shakes Odessa to her core and she is placed on desk leave pending a full investigation. But what haunts Odessa is the shadowy presence she saw fleeing her partner's body after his death.
Determined to uncover the secrets of her partner's death, Hardwicke finds herself on the trail of a mysterious figure named John Silence: a man of enormous means who claims to have been alive for centuries, and who is either an unhinged lunatic, or humanity's best and only defence against an unspeakable evil.
Night Train by David Quantick
Type: Novel
Publisher: Titan Books
Release date: 08/25/2020
Den of Geek says: Quantick is a former journalist and screenwriter for shows including Veep, The Thick of It and The Day Today. His latest novel is a high concept horror with an intriguing premise – a woman wakes up on a mysterious train full of the dead with no idea of where she is or how she got there. His books have been likened to David Wong and M.R. Carey which is incentive enough for us to pick this up.
Publisher's summary: A woman wakes up, frightened and alone – with no idea where she is. She's in a room but it's shaking and jumping like it's alive. Stumbling through a door, she realizes she is in a train carriage. A carriage full of the dead. This is the Night Train. A bizarre ride on a terrifying locomotive, heading somewhere into the endless night. How did the woman get here? Who is she? And who are the dead? As she struggles to reach the front of the train, through strange and horrifying creatures with stranger stories, each step takes her closer to finding out the train's hideous secret. Next stop: unknown.
In Night Train David Quantick takes his readers on a twisting, turning ride through his own brand of horror, both terrifying and darkly funny. With echoes of Chuck Palahniuk, David Wong and M.R. Carey, Quantick's unique and highly entertaining voice sings out in a page-turning adventure through a hellscape only he could imagine. If you haven't discovered this rising star of the genre it's time to step on board and have your mind melted.
Nicnevin and the Bloody Queen by Helen Mullane, Dom Reardon, Matthew Dow Smith and Jock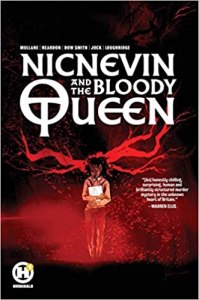 Type: Graphic Novel
Publisher: Humanoids Inc.
Release date: 08/20/2020
Den of Geek says: This is a great looking new graphic novel written by film distributor and documentarian turned sled dog racer Helen Mullane. It's a British folk horror in the classic tradition with a modern twist, featuring a young female protagonist and gorgeous art. A proper page turner from an exciting new voice, illustrated by industry heavyweights.
Publisher's summary: Something strange has been unleashed in the north of England. A modern-day druid commits a series of ghastly murders in an attempt to unleash the awesome power of the ancient gods of Great Britain. But all hell really breaks loose when his latest would-be victim, Nicnevin 'Nissy' Oswald, turns out to be more than she seems. A British tale mixing black magic and horror, godfathered by Jock, one of the new masters of comic book suspense.
The Living Dead by George A Romero and Daniel Kraus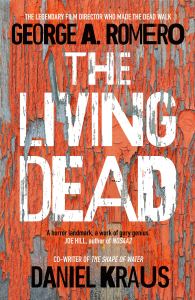 Type: Novel
Publisher: Tor Books
Release date: 08/04/2020
Den of Geek says: This is the book that zombie king George A Romero left unfinished when he passed away in 2017. It's now been finished by Kraus who collaborated on the books of The Shape Of Water with Guillermo del Toro – this an multi-threaded origin story charting the start of the dead walking the Earth from the man who created the modern zombie genre this is pretty essential reading.
Publisher's summary: It begins with one body. A pair of medical examiners find themselves facing a dead man who won't stay dead.
It spreads quickly. In a Midwestern trailer park, an African American teenage girl and a Muslim immigrant battle newly-risen friends and family.
On a US aircraft carrier, living sailors hide from dead ones while a fanatic preaches the gospel of a new religion of death.
At a cable news station, a surviving anchor keeps broadcasting, not knowing if anyone is watching, while his undead colleagues try to devour him.
In DC, an autistic federal employee charts the outbreak, preserving data for a future that may never come.
Everywhere, people are targeted by both the living and the dead.
We think we know how this story ends. We. Are. Wrong.
Top New Horror Books In July 2020
Survivor Song by Paul Tremblay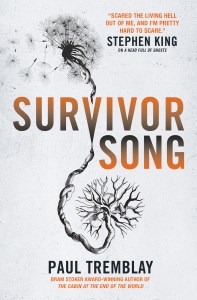 Type: Novel
Publisher: William Morrow/Titan Books
Release Date: July 7
Den of Geek says: The latest from the master of sad horror Paul Tremblay is one of his best yet. It is however, disturbingly prescient. Following an outbreak of fast acting rabies, hospitals are short of PPE and citizens are on lockdown. But when Doctor Ramola's heavily pregnant best friend Natalie is bitten, the two must go on a perilous journey to save her unborn child. It's gorgeously written, very moving and a little bit disturbing during a pandemic.
Publisher's summary: A riveting novel of suspense and terror from the Bram Stoker award-winning author of The Cabin at the End of the World and A Head Full of Ghosts.
When it happens, it happens quickly.
New England is locked down, a strict curfew the only way to stem the wildfire spread of a rabies-like virus. The hospitals cannot cope with the infected, as the pathogen's ferociously quick incubation period overwhelms the state. The veneer of civilization is breaking down as people live in fear of everyone around them. Staying inside is the only way to keep safe.
But paediatrician Ramola Sherman can't stay safe, when her friend Natalie calls, her husband is dead, she's eight months pregnant, and she's been bitten. She is thrust into a desperate race to bring Natalie and her unborn child to a hospital, to try and save both their lives.
Their once familiar home has become a violent and strange place, twisted into a barely recognisable landscape. What should have been a simple, joyous journey becomes a brutal trial.
The Only Good Indians by Stephen Graham Jones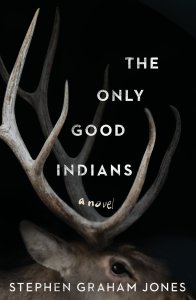 Type: Novel
Publisher: Gallery/Titan Books
Release date: July 21
Den of Geek says: Stephen Graham Jones is being touted as the next big thing in horror circles and while he's had more than 20 books published it's likely this will be his big breakout hit. The Only Good Indians follows a group of Blackfeet Native Americans who are paying the price for an incident during an Elk hunt a decade ago. Social commentary, a supernatural revenge plot and an intimate character study mix in this literary horror with something to say which brings genuine chills.
Publisher's summary: Adam Nevill's The Ritual meets Liane Moriarty's Big Little Lies in this atmospheric gothic literary horror.
Ricky, Gabe, Lewis and Cassidy are men bound to their heritage, bound by society, and trapped in the endless expanses of the landscape. Now, ten years after a fateful elk hunt, which remains a closely guarded secret between them, these men and their children must face a ferocious spirit that is coming for them, one at a time. A spirit which wears the faces of the ones they love, tearing a path into their homes, their families and their most sacred moments of faith.
The Only Good Indians, charts Nature's revenge on a lost generation that maybe never had a chance. Cleaved to their heritage, these parents, husbands, sons and Indians, these men must fight their demons on the fringes of a society that has no place for them.
Malorie by Josh Malerman
Type: Novel
Publisher: Del Rey/Orion
Release date: July 21
Den of Geek says: This is the sequel to Bird Box, the brilliant horror-thriller which spawned a not-that-great Netflix movie that was nonetheless extraordinarily successful. The original imagines a world populated by monsters – if you look at them you instantly lose your mind and harm yourself or others. The sequel finds Malorie and the two children years later – the kids are now teens who've never known a world other than the one behind the blindfold while Malorie still remembers the world before it went mad. A character study as well as a tense, paranoid horror story, this is one of the most anticipated horrors of the year.
Publisher's summary: The much-anticipated Bird Box sequel
In the seventeen years since the 'creatures' appeared, many people have broken that rule. Many have looked. Many have lost their minds, their lives, their loved ones.
In that time, Malorie has raised her two children – Olympia and Tom – on the run or in hiding. Now nearly teenagers, survival is no longer enough. They want freedom.
When a census-taker stops by their refuge, he is not welcome. But he leaves a list of names – of survivors building a future beyond the darkness – and on that list are two names Malorie knows.
Two names for whom she'll break every rule, and take her children across the wilderness, in the hope of becoming a family again.
Top New Horror Books In June 2020
Devolution by Max Brooks
Type: Novel
Publisher: Century
Release date: 06/16/2020
Den of Geek says: If anyone's going to make a book about Bigfoots (Bigfeet?) not only genuinely very scary but also entirely believable it's Max Brooks. The author of widely acclaimed World War Z weaves a found journal, snippets of interviews and the odd real life example together to tell the story of the remote eco-community of Greenloop who is isolated after a volcanic eruption and faces a deadly new threat brought on by changes in the ecosystem. It's a cautionary tale, and a sometimes satirical fable of the dangers of underestimating nature.
Publisher's summary: As the ash and chaos from Mount Rainier's eruption swirled and finally settled, the story of the Greenloop massacre has passed unnoticed, unexamined . . . until now.
But the journals of resident Kate Holland, recovered from the town's bloody wreckage, capture a tale too harrowing – and too earth-shattering in its implications – to be forgotten.
In these pages, Max Brooks brings Kate's extraordinary account to light for the first time, faithfully reproducing her words alongside his own extensive investigations into the massacre and the beasts behind it, once thought legendary but now known to be terrifyingly real.
Kate's is a tale of unexpected strength and resilience, of humanity's defiance in the face of a terrible predator's gaze, and inevitably, of savagery and death.
Yet it is also far more than that.
Because if what Kate Holland saw in those days is real, then we must accept the impossible. We must accept that the creature known as Bigfoot walks among us – and that it is a beast of terrible strength and ferocity.
Part survival narrative, part bloody horror tale, part scientific journey into the boundaries between truth and fiction, this is a Bigfoot story as only Max Brooks could chronicle it – and like none you've ever read before.
The Secret of Cold Hill by Peter James
Type: Novel (paperback)
Publisher: Pan; Main Market edition
Release date: 06/25/2020
Den of Geek says: This is the follow up to 2015's The House on Cold Hill, a supernatural thriller from multi-award winning British crime writer Peter James. It's a modern take on a classic ghost story set in the Sussex countryside – the sequel sees the haunted Georgian mansion of the first book destroyed and new houses built in its place, where new families face malevolent forces from the past.
Publisher's summary: From the number one bestselling author, Peter James, comes The Secret of Cold Hill. The spine-chilling follow-up to The House on Cold Hill. Now a smash-hit stage play.
Cold Hill House has been razed to the ground by fire, replaced with a development of ultra-modern homes. Gone with the flames are the violent memories of the house's history, and a new era has begun.
Although much of Cold Hill Park is still a construction site, the first two families move into their new houses. For Jason and Emily Danes, this is their forever home, and for Maurice and Claudette Penze-Weedell, it's the perfect place to live out retirement. Despite the ever present rumble of cement mixers and diggers, Cold Hill Park appears to be the ideal place to live. But looks are deceptive and it's only a matter of days before both couples start to feel they are not alone in their new homes.
There is one thing that never appears in the estate agent brochures: nobody has ever survived beyond forty in Cold Hill House and no one has ever truly left…
Top New Horror Books In April 2020
The Southern Book Club's Guide to Slaying Vampires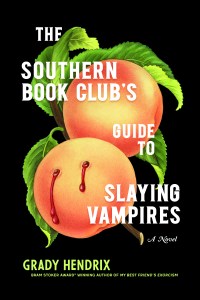 Type: Novel
Publisher: Quirk Books
Release Date: 04/07/2020
Den Of Geek says: The latest novel from Grady Hendrix is set in the same world as his masterful horror My Best Friend's Exorcism, this time focusing on the wives and mothers of Charleston, South Carolina. Occupied with looking after their families and keeping up appearances, one group of women have to step up and fight when a charismatic stranger comes to town. A modern vampire novel packed with heart (and gore) this is another hit from one of the most exciting horror writers around.
Publisher's summary: Steel Magnolias meets Dracula. A haunting, hair-raising, and ultimately heartwarming story set in the 1990s, the novel follows a women's true-crime book club that takes it upon themselves to protect their community when they detect a monster in their midst. Deftly pitting Dracula against a seemingly prim and proper group of moms, Hendrix delivers his most complex, chilling, and exhilarating novel yet.
With Grady's unique comedic timing and adoration of the horror genre, The Southern Book Club's Guide to Slaying Vampires is a pure homage to his upbringing, the most famous horror book of all, and something we can all relate to – the joy of reading.
Eden By Tim Lebbon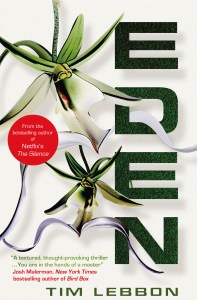 Type: Novel
Publisher: Titan Books
Release Date: 04/07/2020
Den of Geek says: From the author of The Silence (which is basically A Quiet Place, published several years before A Quiet Place came out) comes another eco-horror which sees pollution and climate change force humanity to create locked off zones which are off-limits to people. Eden follows a group of adventurers who break the rules and enter one of the zones where nature has taken hold and begun to rebel. Should appeal to fans of Bird Box and Annihilation.
Publisher's summary: In a time when Earth's rising oceans contain enormous islands of refuse, the Amazon rainforest is all-but destroyed, and countless species edge towards extinction, the Virgin Zones were established in an attempt to combat the change. Off-limits to humanity and given back to nature, these thirteen vast areas of land were intended to become the lungs of the world.
Dylan leads a clandestine team of adventurers into Eden, the oldest of the Zones. Attracted by the challenges and dangers posed by the primal lands, extreme competitors seek to cross them with a minimum of equipment, depending only on their raw skills and courage. Not all survive.
Also in Dylan's team is his daughter Jenn, and she carries a secret – Kat, his wife who abandoned them both years ago, has entered Eden ahead of them. Jenn is determined to find her mother, but neither she nor the rest of their tight-knit team are prepared for what confronts them. Nature has returned to Eden in an elemental, primeval way. And here, nature is no longer humanity's friend.
Eden is a triumphant return to the genre by one of horror's most exciting contemporary voices, as Tim Lebbon offers up a page-turning and adrenaline-fuelled race through the deadly world of Eden, poignantly balanced with observations on humanity's relationship with nature, and each other. Timely and suspenseful, Eden will seed itself in the imagination of the reader and continue to bloom long after the last page.
The Wise Friend By Ramsey Campbell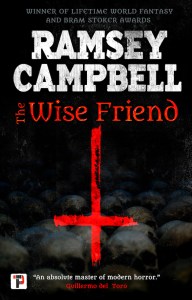 Type: Novel
Publisher: Flame Tree Press
Release date: 04/23/2020
Den Of Geek says: The latest from British horror legend is a mystical tale of the occult which hints at the monstrous. Campbell is regarded by many as one of the most important horror writers of his generation. Influenced by H P Lovecraft and M R James, and influencing many horror writers who came after him, he's published more than 30 novels. His latest sounds like a treat.
Publisher's Summary: Patrick Torrington's aunt Thelma was a successful artist whose late work turned to- wards the occult. While staying with her in his teens he found evidence that she used to visit magical sites. As an adult he discovers her journal of her explorations, and his teenage son Roy becomes fascinated too.
His experiences at the sites scare Patrick away from them, but Roy carries on the search, together with his new girlfriend. Can Patrick convince his son that his increasingly terrible suspicions are real, or will what they've helped to rouse take a new hold on the world?
The Book of Koli – The Rampart Trilogy, Book 1, By M.R. Carey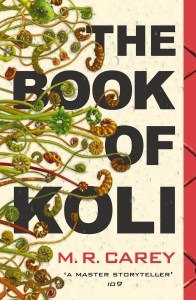 Type: Novel
Publisher: Orbit
Release date: 04/14/2020
Den of Geek says: This is the first book in a new trilogy by M.R. Carey who wrote excellent zombie novel The Girl With All The Gifts. This is an eco-horror/sci-fi which sounds like Tim Lebbon's Eden in reverse – in Carey's book it's everything outside a small village that's a threat – and both books are aimed at fans of Jeff Vandermeer's Southern Reach trilogy. Little surprise that horror writers are turning their attention to the environment in these frightening times and in Carey's careful hands (there was an element of nature evolving in Girl With All The Gifts) this should be a new world worth visiting.
Publisher's summary: EVERYTHING THAT LIVES HATES US . . .
Beyond the walls of the small village of Mythen Rood lies an unrecognisable landscape. A place where overgrown forests are filled with choker trees and deadly seeds that will kill you where you stand. And if they don't get you, the Shunned men will. Koli has lived in Mythen Rood his entire life. He believes the first rule of survival is that you don't venture too far beyond the walls.
He's wrong.
The Book of Koli begins a breathtakingly original new trilogy set in a strange
and deadly world of our own making.
Top New Horror Books In March 2020
The Deep by Alma Katsu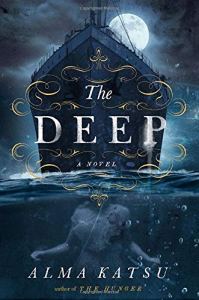 Type: Novel
Publisher: G.P. Putnam's Sons
Release date: 03/10/2020
Den Of Geek says: A ghost story set against the backdrop of the sinking of the Titanic is a strong premise to set out with, from a writer who has good form with mixing horror with history after The Hunger which centres around The Donner Party, a group of pioneers in the middle of the 19th century, some of who resorted to cannibalism when their group got stranded. Alma Katsu is an author who "Makes the supernatural seem possible" according to Publishers Weekly, and the weaving in of real people with this creepy sounding tale of a nurse who survives the Titanic only to meet another passenger who couldn't possibly have made it out is highly appealing.
Publisher's summary: This is the only way to explain the series of misfortunes that have plagued the passengers of the ship from the moment they set sail: mysterious disappearances, sudden deaths. Now suspended in an eerie, unsettling twilight zone during the four days of the liner's illustrious maiden voyage, a number of the passengers – including millionaires Madeleine Astor and Benjamin Guggenheim, the maid Annie Hebbley and Mark Fletcher – are convinced that something sinister is going on . . . And then, as the world knows, disaster strikes.
Years later and the world is at war. And a survivor of that fateful night, Annie, is working as a nurse on the sixth voyage of the Titanic's sister ship, the Britannic, now refitted as a hospital ship. Plagued by the demons of her doomed first and near fatal journey across the Atlantic, Annie comes across an unconscious soldier she recognises while doing her rounds. It is the young man Mark. And she is convinced that he did not – could not – have survived the sinking of the Titanic…
The Faceless Old Woman Who Secretly Lives in Your Home: A Welcome to Night Vale Novel By Joseph Fink and Jeffrey Cranor
Type: Novel
Publisher: Harper Perennial
Release date: 03/24/2020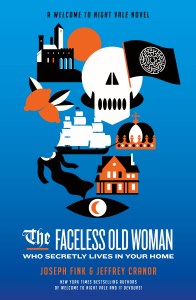 Den Of Geek says: The third novel in the Welcome To Night Vale series, which spun-off the wildly popular podcast of the same name promises more eerie, weird, wistful but wonderful musings delving into the enigmatic character of The Faceless Old Woman and exploring Night Vale's history. It's written by Fink and Cranor, the creators of the podcast, and has already garnered widespread acclaim. Fans of Twin Peaks should definitely check out Night Vale.
Publisher's summary: From the New York Times bestselling authors of Welcome to Night Vale and It Devours! and the creators of the #1 podcast, comes a new novel set in the world of Night Vale and beyond.
In the town of Night Vale, there's a faceless old woman who secretly lives in everyone's home, but no one knows how she got there or where she came from . . . until now. Told in a series of eerie flashbacks, the story of The Woman is revealed, as she guides, haunts and sabotages an unfortunate Night Vale resident named Craig. In the end, her dealings with Craig and her history in nineteenth century Europe will come together in the most unexpected and horrifying way.
Part The Haunting of Hill House, part The Count of Monte Cristo, and 100% about a faceless old woman who secretly lives in your home.
Cursed: An Anthology edited by Marie O'Regan and Paul Kane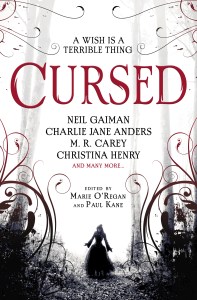 Type: Anthology
Publisher: Titan books
Release date: 03/03/2020
Den Of Geek says: some of our favourite horror writers assemble for this collection of stories surrounding the concept of the curse. Some are updates of well known fairy tales, some are brand new mythologies and all come together in a magical, mythical, mystical collection that should appeal to fans of dark fables and traditional folk horror. Authors include Neil Gaiman, M R Carey, Christina Henry and Tim Lebbon.
Publisher's Summary: It's a prick of blood, the bite of an apple, the evil eye, a wedding ring or a pair of red shoes. Curses come in all shapes and sizes, and they can happen to anyone, not just those of us with unpopular stepparents…
Here you'll find unique twists on curses, from fairy tale classics to brand-new hexes of the modern world – expect new monsters and mythologies as well as twists on well-loved fables. Stories to shock and stories of warning, stories of monsters and stories of magic. Twenty timeless folktales old and new
Top New Horror Books in February 2020
Deathless Divide by Justina Ireland
Type: Novel
Publisher: Balzer + Bray
Release date: 2/4/20
Den of Geek says: Justina Ireland's Dread Nation was one of the most-talked-about YA debuts of 2018, and for good reason! The story of Black zombie hunters in an alternate Reconstruction-era America is already one of the best premises of all time, and Ireland more than follows through on the promise of kickass, sociopolitically cathartic potential—with Dread Nation, and now with Deathless Divide. (We love this one so much, it's also on our Top New YA Books of February 2020 list.)
Publisher's summary: The sequel to the New York Times bestselling epic Dread Nation is an unforgettable journey of revenge and salvation across a divided America.
After the fall of Summerland, Jane McKeene hoped her life would get simpler: Get out of town, stay alive, and head west to California to find her mother.
But nothing is easy when you're a girl trained in putting down the restless dead, and a devastating loss on the road to a protected village called Nicodemus has Jane questioning everything she thought she knew about surviving in 1880s America.
What's more, this safe haven is not what it appears—as Jane discovers when she sees familiar faces from Summerland amid this new society. Caught between mysteries and lies, the undead, and her own inner demons, Jane soon finds herself on a dark path of blood and violence that threatens to consume her.
But she won't be in it alone.
Katherine Deveraux never expected to be allied with Jane McKeene. But after the hell she has endured, she knows friends are hard to come by—and that Jane needs her too, whether Jane wants to admit it or not.
Watching Jane's back, however, is more than she bargained for, and when they both reach a breaking point, it's up to Katherine to keep hope alive—even as she begins to fear that there is no happily-ever-after for girls like her.
Buy Deathless Divide by Justina Ireland on Amazon.
The Boatman's Daughter by Andy Davidson
Type: Novel
Publisher: MCD x FSG
Release date: 2/11/20
Den of Geek says: If it's good enough for Paul Tremblay, it's good enough for us! We love a good atmospheric horror read, and The Boatman's Daughter sounds like it has more atmosphere in one page than most books do in their entirety.
Publisher's summary: A "lush nightmare" (Paul Tremblay) of a supernatural thriller about a young woman facing down ancient forces in the depths of the bayou.
Ever since her father was killed when she was just a child, Miranda Crabtree has kept her head down and her eyes up, ferrying contraband for a mad preacher and his declining band of followers to make ends meet and to protect an old witch and a secret child from harm.
But dark forces are at work in the bayou, both human and supernatural, conspiring to disrupt the rhythms of Miranda's peculiar and precarious life. And when the preacher makes an unthinkable demand, it sets Miranda on a desperate, dangerous path, forcing her to consider what she is willing to sacrifice to keep her loved ones safe.
With the heady mythmaking of Neil Gaiman and the heartrending pacing of Joe Hill, Andy Davidson spins a thrilling tale of love and duty, of loss and discovery. The Boatman's Daughter is a gorgeous, horrifying novel, a journey into the dark corners of human nature, drawing our worst fears and temptations out into the light.
Read The Boatman's Daughter by Andy Davidson on Amazon.
The Sun Down Motel by Simone St. James
Type: Novel
Publisher: Berkley
Release date: 2/18/20
Den of Geek says: Who doesn't love a good creepy motel story? From the author who brought us The Broken Girls, comes another female-driven foray into horror mystery. If you've been digging Nancy Drew or love Sharp Objects, there's more where that came from.
Publisher's summary: Something hasn't been right at the roadside Sun Down Motel for a very long time, and Carly Kirk is about to find out why in this chilling new novel from the USA Today bestselling and award-winning author of The Broken Girls.
Upstate New York, 1982. Viv Delaney wants to move to New York City, and to help pay for it she takes a job as the night clerk at the Sun Down Motel in Fell, New York. But something isn't right at the motel, something haunting and scary.
Upstate New York, 2017. Carly Kirk has never been able to let go of the story of her aunt Viv, who mysteriously disappeared from the Sun Down before she was born. She decides to move to Fell and visit the motel, where she quickly learns that nothing has changed since 1982. And she soon finds herself ensnared in the same mysteries that claimed her aunt.