Features
Which Avengers Would Make the Best Olympic Athletes?
We spoke with American Olympians about a delayed Tokyo experience, their nerdy interests, and which Avengers would take the gold.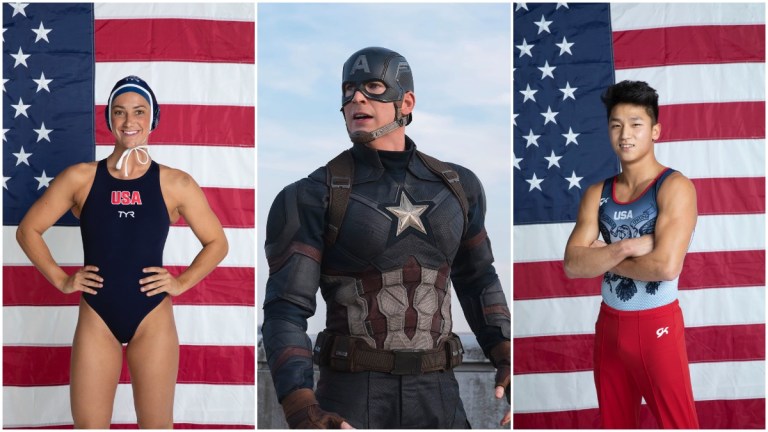 The 2020 Tokyo Olympics are finally here…in 2021.
Yes, as you may have heard, planet Earth experienced a spot of viral bother last year, necessitating a move of the 2020 Summer Olympics to 2021. It's only the fourth time the Olympic games have been cancelled or postponed since their modern debut in 1896 (the other three times were for that other kind of global catastrophe: war).
Though the COVID-19 pandemic remains a grave global concern, Olympic athletes from around the world are now in Tokyo, residing in their Olympic Village suites atop bang-proof bedding. It would appear that this thing is actually happening, bringing a much-needed sense of normalcy back to the world of international sports.
The journeys that this year's Olympic athletes took to Tokyo, however, were anything but normal. Den of Geek had the opportunity to speak with three competitors en route to Tokyo about the strange year that was and what it means to finally be able to pursue their athletic dreams once again.
And since we can't help ourselves, we also asked which Marvel characters would fare the best in each of the athlete's respective sports.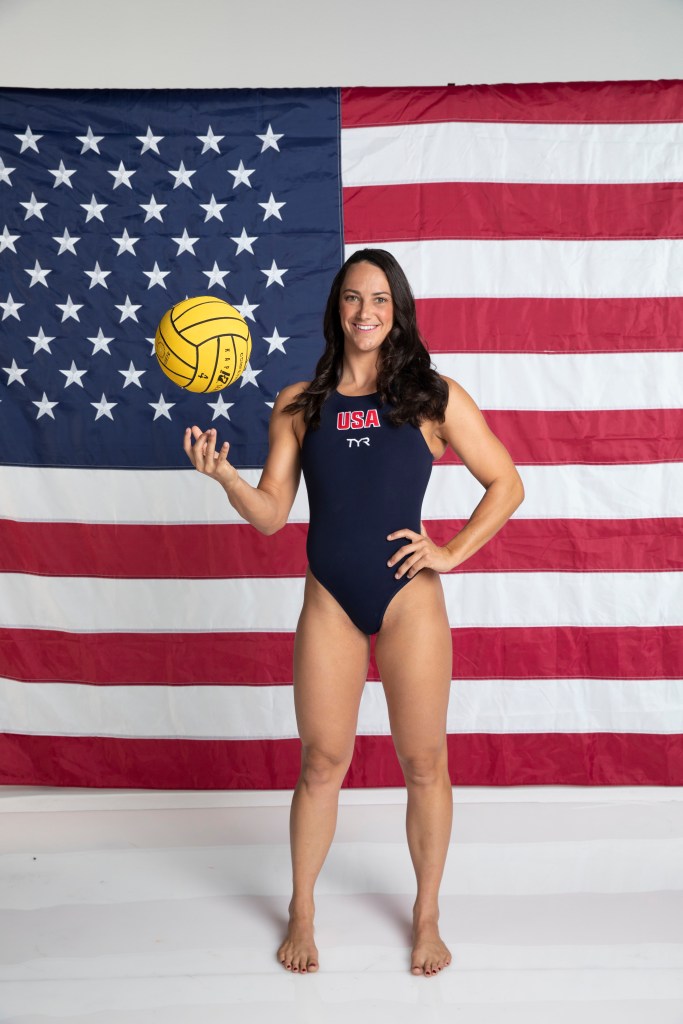 Maggie Steffens
Two-time gold medalist and captain of the U.S. women's water polo team Maggie Steffens loves her sport.
As daughter of Puerto Rican national team water polo player Carlos Steffens, younger sister of fellow teammate Jessica, and owner of a dog named "Speedo", Maggie has aquatic athletics in her blood. So much so that she's founded 6-8 Sports, an analytics company that seeks to bring water polo out of the "data dark ages".
Still, as Steffens dealt with the postponement of the 2020 Olympics, she came to realize that there are really only so many low-stakes water polo scrimmages one can endure.
"Nothing that can compare to the feeling of a real game," Steffens says. "We get some of the best competition playing against each other (in scrimmages). But you've still got to miss the feeling of getting ready for a game and scouting your opponent and all that."
Thankfully, the unexpected time off wasn't all scrimmaging. It also allowed for Steffens to engage in some of her nerdier interests.
"Oh my gosh. I love Marvel movies," she says. "I remember in London, the night before each game (in the 2012 Olympics), I would watch one of the character-specific movies: Captain America, Iron Man, Hulk. They get me pumped up."
Though this interview took place in March, shortly after WandaVision concluded and well before the time-hopping Loki premiered, Steffens also shared a retroactively poignant prediction about how the X-Men might one day enter into the Marvel Cinematic Universe.
"I have a weird feeling that there's going to be some alternate universe and Doctor Strange is going to somehow be involved."
Yep, Steffens' Marvel credentials are bona fide. As such, she might be the most qualified individual in the world to select Den of Geek's official All-Avengers water polo team.
The Avengers Water Polo Team
Water polo is played in relatively tight quarters, so Steffens compares the sport more to basketball rather than soccer or football. While positions don't matter quite as much in water polo then, Steffens is still careful to find the right spot for each competitor.
"I would have Thor be a center. Kind of our big guy. Then I would probably have Captain America and Black Panther be our outside shooters, really mobile and creative. I would have Doctor Strange be our goalie because he's long, lanky, and smart. Captain Marvel – she's our point guard – she's directing traffic, making things happen. I would even put Ant-Man in there because you need to have someone scrappy, just moving around. (Hawkeye) could be a shooter as well. We'll always take a lefty."
Two Avengers who can't make the cut are Tony Stark and Bruce Banner, for similar reason.
"I guess Hulk could also be a center but he might be too heavy. Definitely not Iron Man, he'd be too heavy and too prissy."
Yul Moldauer
When word came down that the 2020 Summer Olympics were finally canceled, the news had the potential to hit artistic gymnast Yul Moldauer particularly hard. The Seoul-born, Colorado-raised athlete has had an exceedingly successful competitive career, but Tokyo was to be his first Olympic experience.
"It was really hard mentally," Moldauer says. "For about a couple months, I remember just being lost and not knowing what the future was going to be like. But then I just sat down with myself and said 'You know what? There's another year left to get better.'"
That extra year of training paid off as Moldauer is now one of four gymnasts to make the U.S. men's gymnastics team, set to compete in as many as five team routines as well as floor exercises. Moldauer first got involved in gymnastics as a young child, before quitting then returning to the sport at age 7. Competing in the 2021…uh, 2020 Olympics is the culmination of years of training and passion.
"This isn't just a four year goal, he says. "This has been almost my entire life training to get the opportunity to go out there and wear 'USA' on my chest at the Olympic Games."
As for Moldauer's geek culture credentials, he's a major Doctor Who fan and considers Captain America his favorite superhero (overtaking Batman thanks to Marvel Studios' depiction of the character).
"He's just so wise and he's very humble," he says. "I feel like, as a leader, those traits can take you and your team so far – when you're holding everyone accountable."
Sounds like someone is ready to choose am Avengers Gymnastics team…
The Avengers Gymnastics Team
Naturally, Steve Rogers is the first Avenger Moldauer chooses for his six-man squad.
"I think Captain America on floor. Just because he brings power and he looks like he could do a lot. He seems pretty athletic," he says of the supersoldier.
Next up are some other Marvel A-listers.
"I'd probably put Spider-Man on horse. I would put Hulk on the rings. I think I'd put Thor on vault, and then Black Widow on (parallel bars). Who would I put on high bar? Probably Dr. Strange."
Based on first Maggie Steffens and now Yul Moldauer's choices, Thor, Doctor Strange, and T'Challa are all going to have a pretty busy fictional Olympics.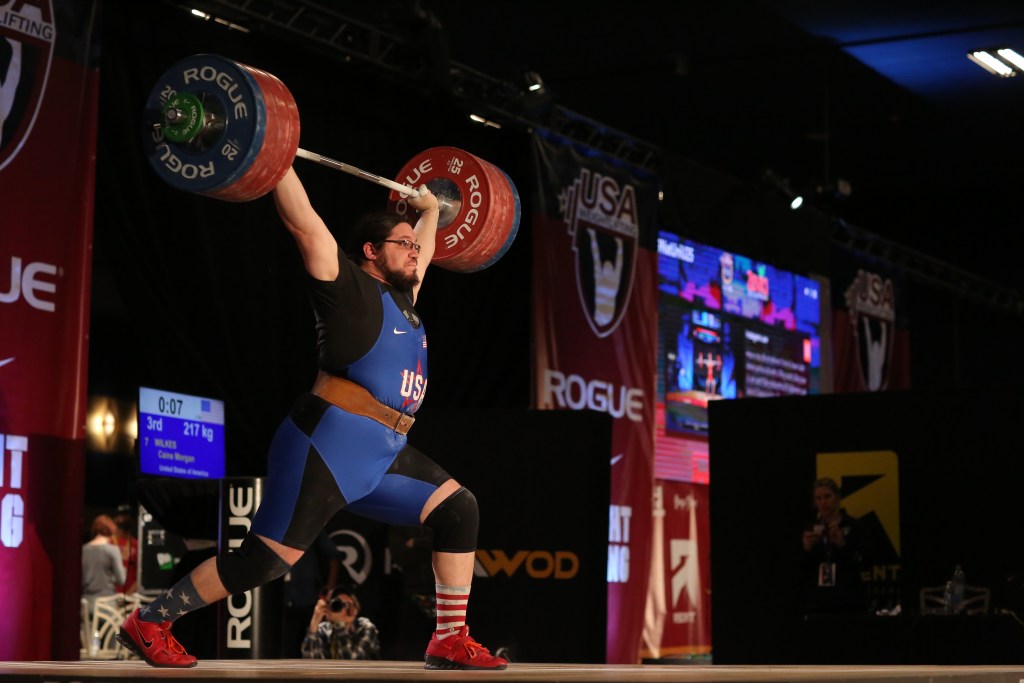 Caine Wilkes
Roughly 10 years ago, weightlifter Caine Wilkes was dabbling in Crossfit after a bad back injury jeopardized his lifting career. A friend at the gym took to calling Wilkes "Panda", no doubt to his ursine size and genial disposition. But the nickname didn't feel like the right fit for the strong man.
"I was like, 'Can we think of something a little different than the Panda?'" Wilkes says. "So when I came back from my run, (my friend) said, 'Good work, Dragon.' At the time, I was like, 'I don't know if that's much better, but we'll go with it.' Now it's definitely grown on me.
Thanks to Crossfit, hard work, and a Dragon mentality, Wilkes isn't just back to lifting weights, he's prepared to do so at the Olympic level. Wilkes is one of four members on the U.S. men's weightlifting team. While a three-time Pan American Champion and a five-time World Championship competitor, Wilkes' time in Tokyo will be his first Olympic experience.
Like many other athletes this year, Wilkes was disappointed by the loss of the 2020 Olympics.. So the North Carolinian turned to his hobbies to break up the monotony of an unexpected additional training year.
"I like to draw and write. I went to school for both of those things," he says. "So in my free time, when I have it, I like to doodle, or make some artwork, or even just write something."
Thankfully, for the purposes of our geek exercise, Wilkes is also a fan of the MCU, having kept up with all of Marvel's offerings save for Spider-Man: Far From Home and the back half of Loki.
"I've been a long time Hulk fan," he says. "My wife and I have watched all the Marvel movies through Endgame. So we still have a little bit of catching up to do."
When it comes to choosing an Avengers weightlifting team, however, no catching up is necessary.
The Avengers Weightlifting Team
Obviously, Wilkes' favorite Marvel character is a lock to make the team. It turns out that being a nigh invulnerable rage monster makes one a good fit for weightlifting.
"Yeah. One's got to be the Hulk. I feel like you just got to go with some of the strongest people. I've always been a fan of Thor. I was thinking (Captain Marvel) too. Yeah. She's just pretty strong. I can't think of anyone who just has that superhuman strength. I guess Iron Man too but I don't know if his suit is regulation."
That's right, on three different Olympic athletes' hypothetical teams, Thor Odinson made the cut. Congratulations on winning the Geek Olympics, God of Thunder.