Sponsored
Unscrolled: Three WEBTOON Series Get Brand New Print Editions
Take a deep dive into the new WEBTOON Unscrolled graphic novels from Wattpad WEBTOON Book Group.
The forces of tyranny can come in many different forms across many different genres. Sometimes it's a corrupt government ruling over a strange tower, known by name by those who strive for advancement and favor. Sometimes it's a cruel government that monitors every waking moment of its citizens, the purpose of its rules hidden and unknown. And sometimes it's the very gods themselves.
WEBTOON has a host of fantastic comics in its online format, designed for easy downward scrolling on mobile devices or from a home computer. With the launch of WEBTOON Unscrolled, a graphic novel imprint from Wattpad WEBTOON Book Group, many of WEBTOON's top webcomics are being adapted for print, allowing readers to experience the stories in an entirely new format. Their upcoming titles—Everything Is Fine, Doom Breaker, and the second volume of Tower of God—all have strong themes of people fighting against the corruption of the world around them and striving for something better, either for themselves, or for the world.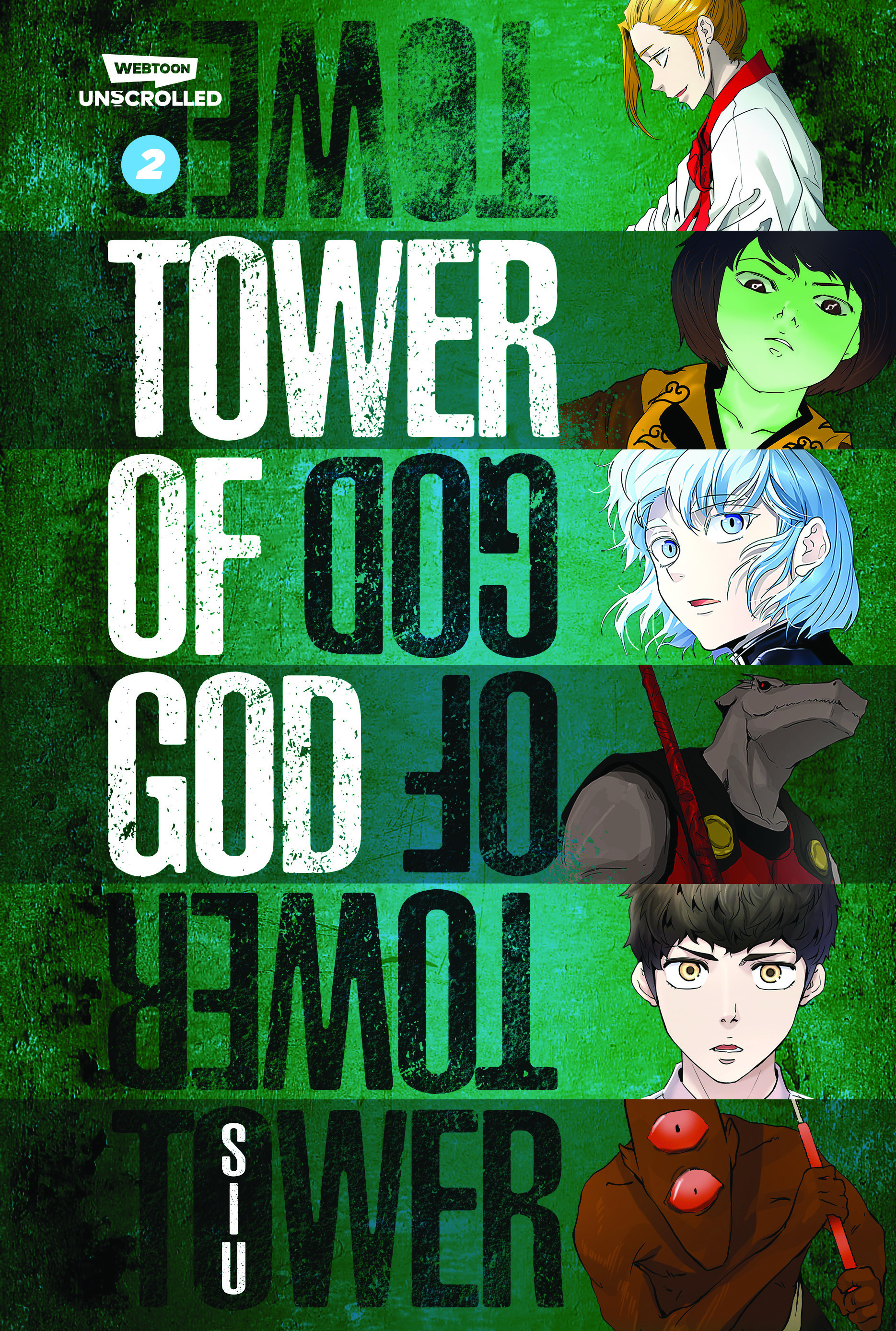 Tower of God may be familiar to audiences not only from its web comic, but from the anime series available on Crunchyroll. This manhwa by Lee Jong Hui (also known as S.I.U. or Slave In Utero) originally began in South Korea as a webcomic in 2010. The English serialization launched in 2014, with an anime hitting screens in 2020. The progression fantasy is reminiscent of other familiar shows, including Hunter x Hunter, but with a twist; characters battle for top spots among an elite group, but with the goal of reaching the top of the tower, where they will finally see the stars.
For Rachel, this was always her dream, and when she leaves to climb the Tower, Bam, a child who loves her wholly and would follow her anywhere, tries to find her. But because the Tower didn't choose him as a competitor, he's what's known as an irregular; a powerful individual who might have the ability to break down the entire system. In the first volume, readers discover that the relationship between Bam and Rachel isn't what it seems; he is devoted to her, but she is devoted to her own goals, willing to sacrifice Bam if it means she'll reach the top.
When volume 2 begins, there's no sign of Bam—instead, readers are introduced to Ja Wangnan, a "regular" competitor who has failed to pass the twentieth floor's test to climb the tower. Desperate, he's taken out loans from some very dangerous people to stay in the game, only to meet some of the most terrifying competitors he's ever seen on his next run at the test. One of these is Jue Viole Grace, who might belong to a criminal syndicate—and who might be the new identity of a very irregular competitor. As the team Sweet-and-Sour, Ja Wangnan, Viole, and several other competitors continue their climb, and Viole has a new goal: to search for the truth behind the tower, and possibly bring it all crumbling down by slaying the most powerful families and the King himself.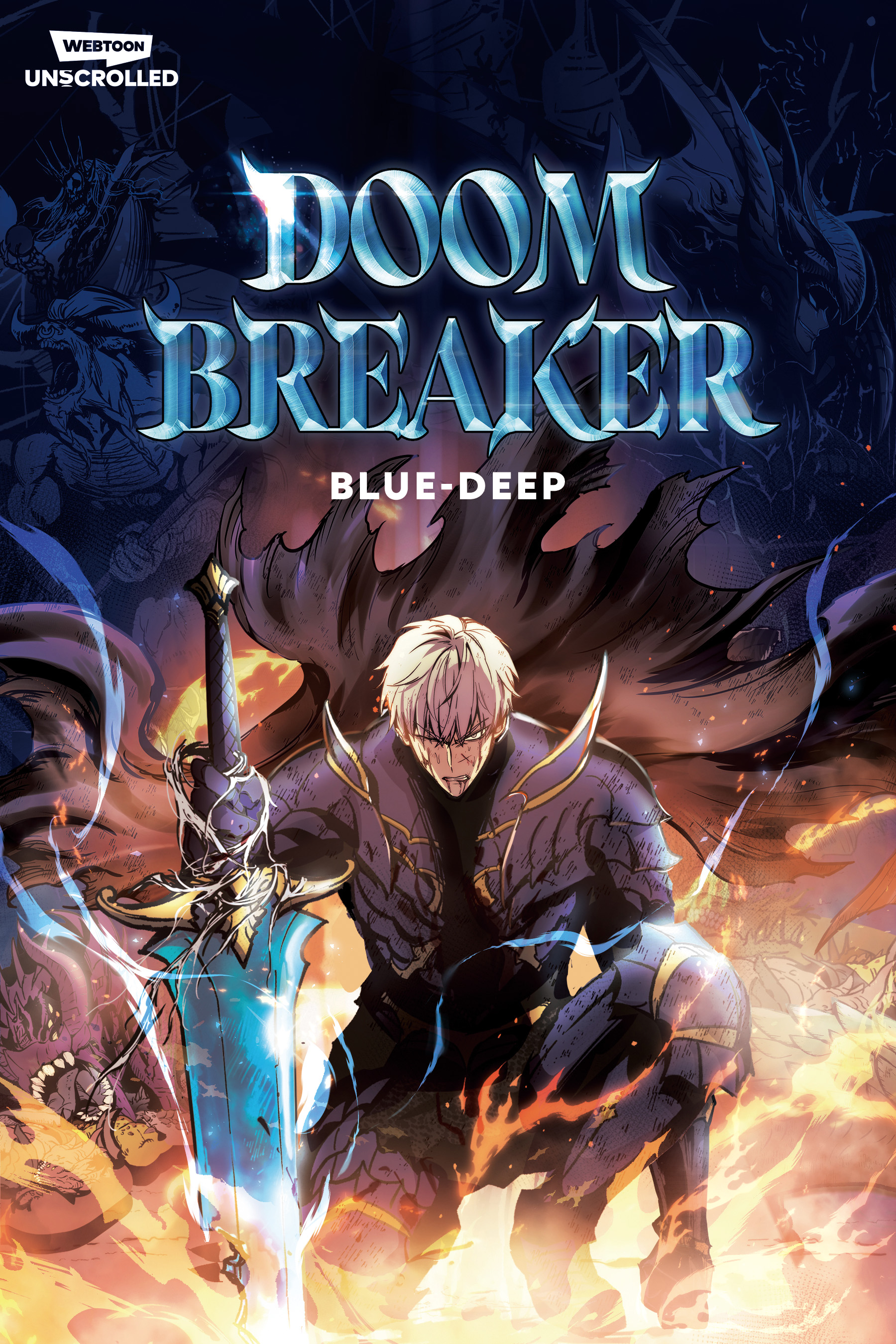 Doom Breaker also dabbles in progression fantasy, but with a completely different premise. Blue-Deep's manhwa started in 2021 and begins at the end of humanity, as Zephyr, the final human fighting against a demon incursion, falls at the hands of Tartarus, the God of Destruction. In their last battle, he wounds Tartarus, and the gods are entertained. It's the first time Tartarus has ever been hurt while taking over a world. Unwilling to lose their spectacle, the gods decide to give Zephyr another chance. He can go back in time to his former life, with all the knowledge he's gained since, and with special perks from the gods. Maybe this time he'll be able to save the world.
Zephyr doesn't trust the gods (nor should he), but he's determined to make the most of his opportunity. He returns to a weaker, younger version of himself, indentured to one of the churches of the gods he despises. As he works within the system, however, he unlocks the perks and changes his own path to rise faster and further, ready to take his battle all the way to the neglectful gods themselves if that's what it takes to save the people he loves. This has a deeper fantasy feel, but progression fantasy tropes like skill-descriptions of special abilities that pop into the panel to tell readers how the magic or power works. The first print volume collects the first ten episodes of the web comic, launching readers into Zephyr's world, guided by his skewed sense of morality that determines what losses are worthwhile in the past if they mean preserving the future.
Unlike the other titles, Everything Is Fine begins without explanation: there are human-looking people with huge heads that fill the panel, and when they first turn toward the reader it's revealed that they have smiling, cat-like faces that never reveal emotion, a chilling contrast with a world gone completely wrong around them. Maggie and Sam use the language of 1950s sitcoms to talk about their day in an utterly wholesome fashion—never mind that their dog is dead and decaying in their living room. Don't pay attention to the cameras on the telephone poles in the neighborhood, either, or the way a strange red light sometimes shines behind a single eye of those cat masks. It's eerie, and a little terrifying, because whatever is going on as this book opens, it's definitely not right.
The pacing is beautifully designed for scrolling, unfolding the horror of the world swipe by swipe, which might be why Everything Is Fine was nominated for the Harvey Award for Best Digital Comic in 2022. But the conversion to print has come through well, with larger versions of the panels across the pages, and all the details of the original retained. As Maggie's unwillingness to accept the status quo deepens, more about the world is revealed, including what's at stake for those who refuse to play along. But what lines will Maggie cross to make a change? What is the goal of the sinister government beyond them? Is it even possible to get out? The first volume gives Maggie a new starting point for her goal—but there's still plenty of mystery to be revealed in further volumes.
Whether readers are looking for a chilling suspense story (with cute and eerie cat faces), a fight against corrupt gods and demons, or a battle royale that's a race to the top, these three new print WEBTOON graphic novels challenge readers to envision fighting against corrupt forces—and hoping to one day create a better world.
Everything Is Fine is out on May 16, Tower of God Vol. 2 is out on May 23, and Doom Breaker is out on July 25.