News
Milestone Comics Available Digitally for First Time
Milestone's return started with Fandome, and continues on Comixology now.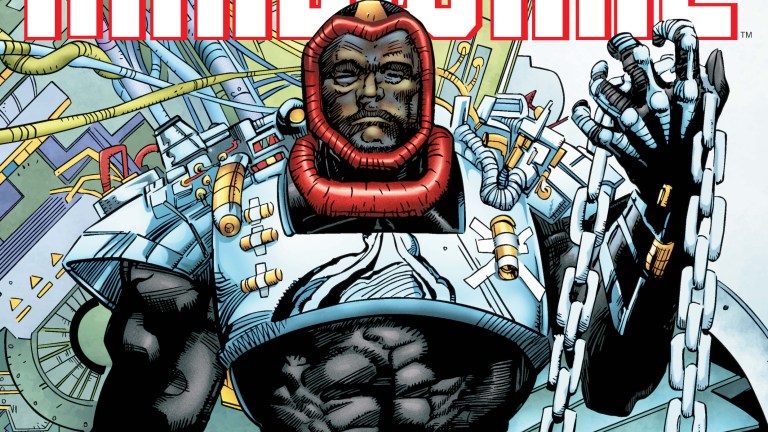 DC's Milestone revival kicked off at FanDome earlier this month, with the promise of new and old material returning the beloved characters to comics. And at the second stage of FanDome, they followed through, with the release of Milestone Returns #0, free to read only during the digital convention. Now, they're fulfilling another stage of that promise: Hardware and Icon are being published digitally for the first time ever.
This week saw the release of Hardware: The Man in the Machine, the first volume of Dwayne McDuffie, Denys Cowan and J.J. Birch's origin/revenge tale about genius inventor Curt Metcalf, on ComiXology and other digital platforms. And over the next two weeks, the first two volumes of Icon (A Hero's Welcome and The Mothership Connection), from M.D. Bright and McDuffie, will go on sale online as well.
These three collections were made available to read for free as part of September's FanDome event, and as you might guess from the quality of the creators, they are spectacular.
Icon overlays the Superman mythos on the Black American experience. Augustus Freeman is an adult alien who crashes in a cotton field in the South in 1869, and his pod reconfigures his body as an African American baby. He becomes an attorney and a pillar of the various communities he relocates through to mask his incredibly long life, but it isn't until he meets a teenage girl named Raquel Irvin that he decides to become Icon and use his abilities to try and inspire a better society. She joins him, using his alien technology to fight crime as Rocket, his sidekick in the field.
You might know Bright from his work on Armor Wars-era Iron Man, or as the co-creator of Quantum and Woody with Christopher Priest. He does clean, iconic (pun….mostly unintended, it's the right word) superhero storytelling exceptionally well, and with master of the medium McDuffie, the two deliver on the title character's promise. There's a reason why people are so excited about Rocket being involved in Young Justice, and this book is it.
Hardware is spectacular. Curt Metcalf is a genius, screwed over by his patron/boss, alpha capitalist Edwin Alva. So he gets mad and starts ripping Alva's empire apart, focusing on the criminal pieces he discovers as he goes on the attack in his futuristic body armor. The bulk of the first volume is spent on Metcalf's philosophical debate with himself over his motives and methods. It does an outstanding job of showing that internal conflict while also making the external, big mad-blowing-shit-up parts a ton of fun.
Cowan is currently one of the best artists working in comics, and he was every bit as good then as he was in the mid-80s on The Question, and as he is right now. This comic was a highlight, one of my favorite reading experiences of the past few months.
Hardware: The Man in the Machine is available now on ComiXology, Kindle, Apple and other digital bookstores. Icon: A Hero's Welcome releases on October 6th, and Icon vol. 2: The Mothership Connection is out on October 13th. For more on Milestone, including on the new Static Shock digital series coming in February, stick with Den of Geek!